Started from the bottom, now we're here.
When you finally put the bronzer down.
The orange, the bronzer, the invisible lips and brows. Oh and the eye liner. Twelve years will do a face good.
chelseaanneb / Via buzzfeed.com
An eyebrow transformation.
From 2008 to 2018.
Emilytubzw / Via buzzfeed.com
A brow and lash transformation.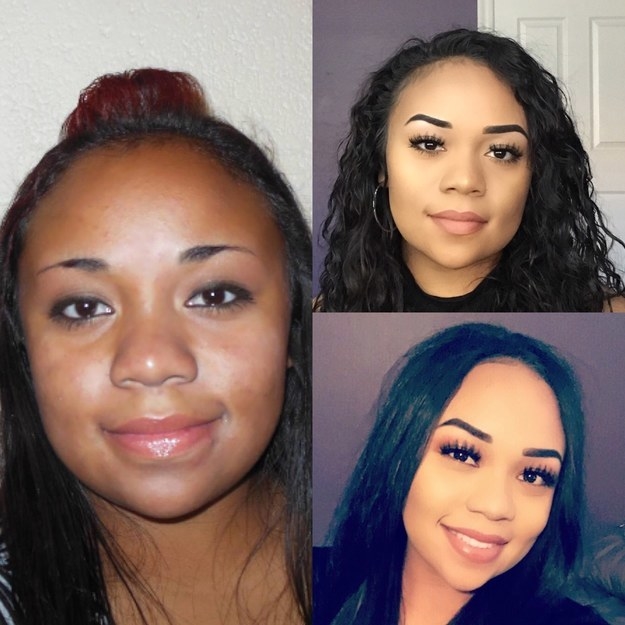 Oh goodness, the picture on the right is me from 2011, when I was barely touching base with makeup. Two pictures on the left are recent pics of me, thank God for lashes and eyebrows.
Slayasian / Via buzzfeed.com
Conturing is changing the game.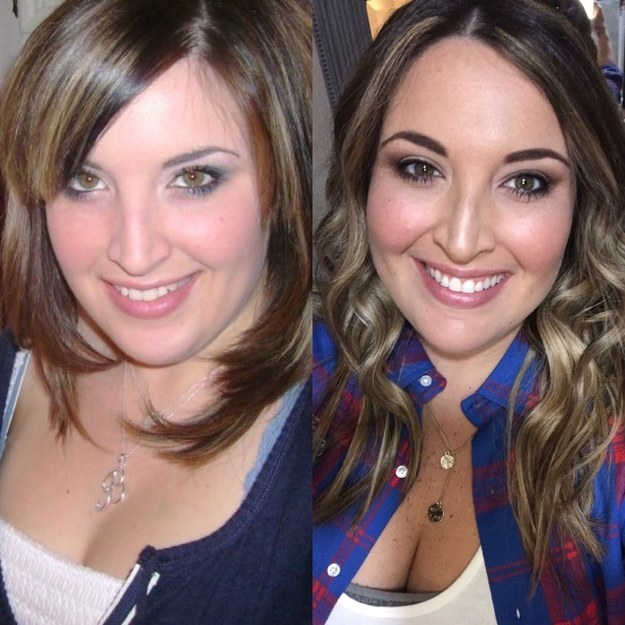 I was 21 on the left and am 31 on the right. Definitely more contour and highlight.
– Bgilb86
Bgilb86 / Via buzzfeed.com
A makeup overhaul.
On the left was 2010 when I went through a heavy K-pop stage. On the right is 2018, I lost the bangs, went blonde, and grew some eyebrows.
Moniettemok / Via buzzfeed.com
Thank God for blending.
From 2009 to 2016, my poor brows.
Emilyg49072d7ff / Via buzzfeed.com
Stunning glow up.
Two years and still learning.
Caitlind4747ac9c4 / Via buzzfeed.com
A makeup convert.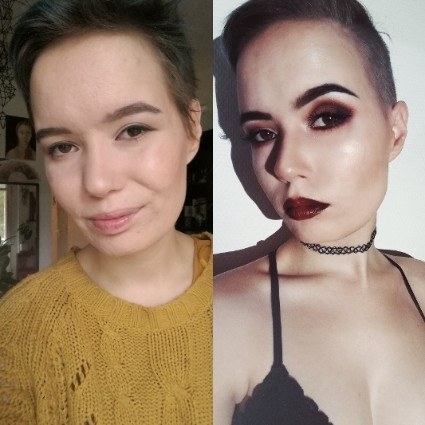 From being afraid of using makeup to loving makeup.
Hanninenisa / Via buzzfeed.com
The glow up is real.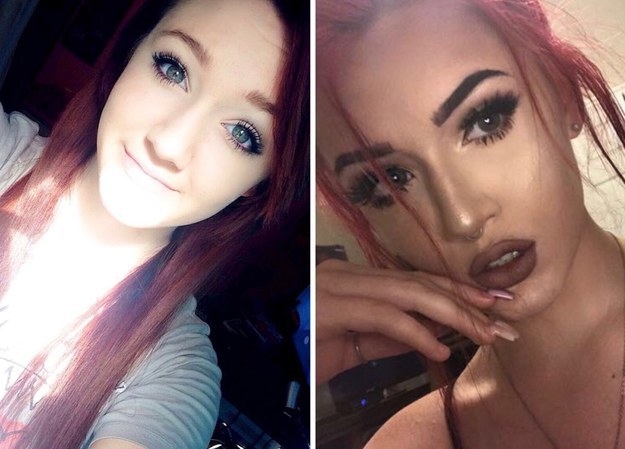 2014 vs 2017, I'm so glad I know about brow products now.
kaitlynnb4a44720f8 / Via buzzfeed.com
A true goddess.
I pretty much only did makeup to enhance my natural beauty. Then I realised I could look like a goddess, so the rest is history.
Ariannadanielles / Via buzzfeed.com
A six year transformation.
2012 vs 2018.
kirstyg430a848cd / Via buzzfeed.com
FX genius.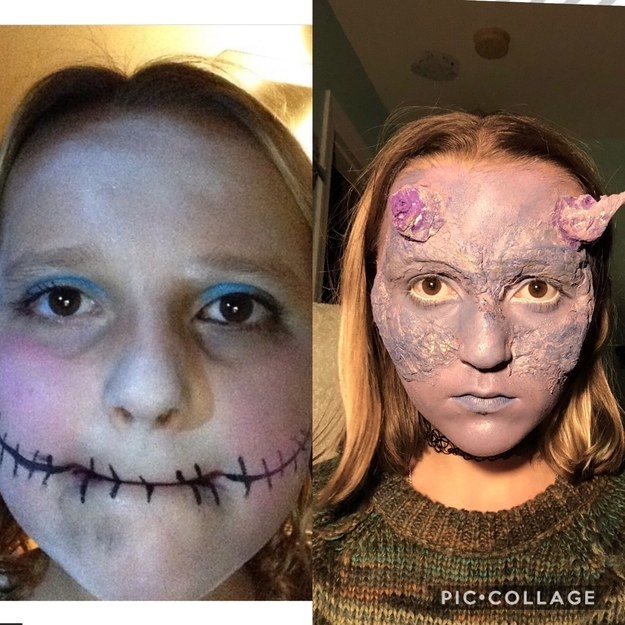 I've been doing special FX makeup for three years now.
Reesebalt / Via buzzfeed.com
Lipstick game stayed great.
Still have a lot to learn but I'm hoping to hone my skills even more.
Tristantl13 / Via buzzfeed.com
Because getting glam is fun.
Truly had zero interest in how I presented myself until I was 16 and even then it took me a few more years to discover how fun getting glam is.
Hannahz1234567 / Via buzzfeed.com
When you learn to leave your brows alone.
Three years difference, thank God I put down the tweezers.
– Emalynw
emalynw / Via buzzfeed.com
Practice and patience.
Six years of practice, and patience.
katelynp43b9d67eb / Via buzzfeed.com
Growth.
My make up routine is only a couple of minutes now and it's still mostly doing my eyebrows.
Annag4da06dd19 / Via buzzfeed.com