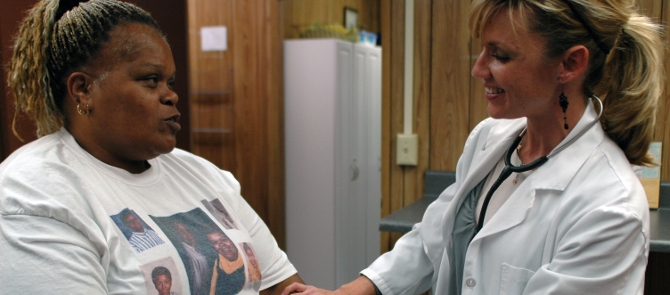 Certain groups in the United States are not doing as well as others when it comes to preventing and surviving cancer. Many such disparities are apparent among certain minority populations such as African Americans and Hispanics. The reasons why cancer adversely affects these groups are largely related to issues such as poverty, access to health care, and other socioeconomic factors.
Many of the issues causing certain cancers to be more prevalent among minority groups can be addressed. Increasing awareness of existing cancer disparities and strategies to eliminate them is one key way to tackle the problem – and is the goal of National Minority Cancer Awareness Week, observed April 13-19 this year.
To better understand cancer disparities, American Cancer Society researchers continuously analyze and report on cancer statistics and trends in the United States. They publish their findings in an ongoing series of reports, titled Cancer Facts & Figures.
Recent data shows that many racial and ethnic minority groups in the U.S. still have higher death rates from cancer than whites:
The cancer death rate among African American men is 27% higher compared to non-Hispanic white men.
The death rate for African American women is 11% higher compared to non-Hispanic white women.
African Americans have the highest incidence rates of colorectal cancer of any racial or ethnic group.
Hispanics have higher rates of cervical, liver, and stomach cancers than non-Hispanic whites.
Liver cancer incidence and death rates among Asian/Pacific Islanders are double those among non-Hispanic whites.
However, there also has been progress and some improvements:
The death rate for African Americans, when looking across all cancers, has been declining since the early 1990s, as is the case for whites.
Anti-tobacco efforts appear to have had a positive effect on African Americans, with the death rates for lung and other smoking-related cancers decreasing more rapidly among blacks than whites. This has brought the cancer death rate among African Americans closer to that among whites, though the gap is still large.
Hispanics are the least likely of any major racial or ethnic group to be diagnosed with or die from lung cancer.
For all cancer types combined, Hispanics have lower incidence and death rates than non-Hispanic whites.
Asian Americans and Pacific Islanders have the lowest overall rates of cancer incidence and death of all racial and ethnic groups.
For minority groups to see even more progress, continued improvements in awareness of and access to healthcare services related to cancer prevention, early detection, and high-quality treatment are needed, according to the authors of Cancer Facts & Figures 2014.
 
Source link