Summer can kind of kick our butts as mamas.
We want to be the fun mom… go out and about and do all the fun stuff…
but then you remember you can't do it all and your kids can't either!
(Melt down city. For kids and moms..🤣)
So this blog post is here for the mamas feeling like they have to do all the things this summer.
It's ok to bunker down.
We have some special things we want to do out… but majority of the fun
consists of ice pops and the backyard.
And of course someone putting their booty in the sprinkler. 😂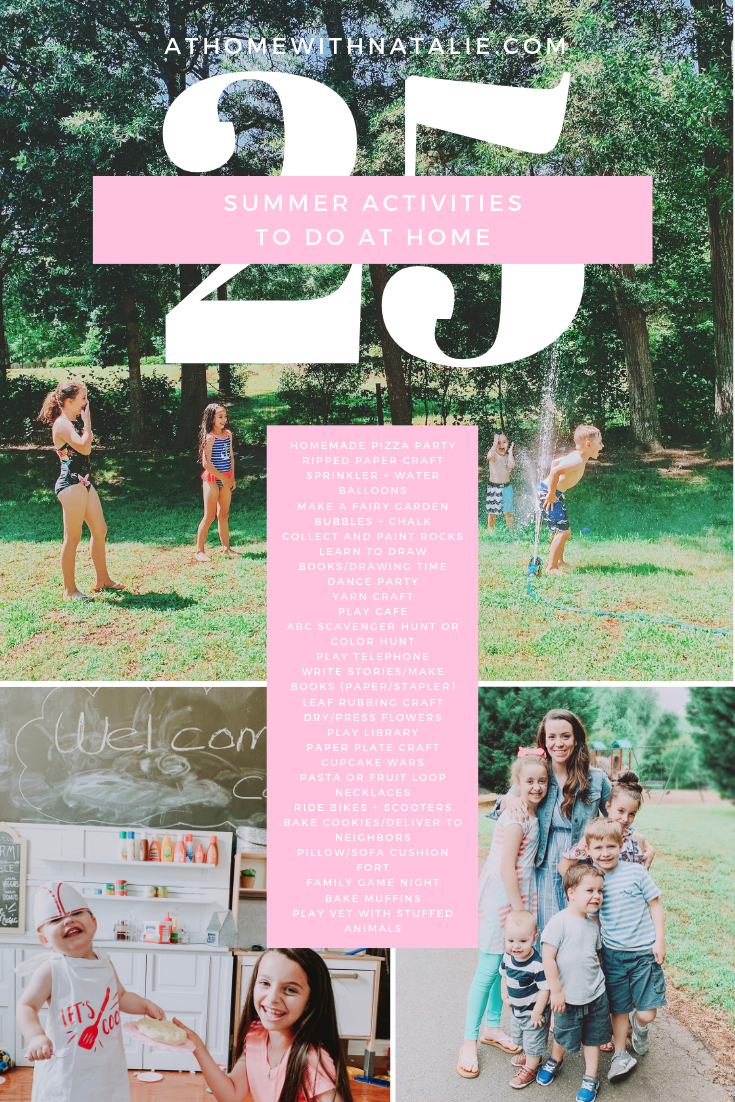 Here is our round up of easy and fun things to do at home this summer!
I wouldn't call this a Summer bucket list… but more of ideas to pull from.
And sometimes as a mom it's helpful to have a plan to whip out when needed.
Homemade pizza party
Ripped paper craft
Sprinkler + water balloons
Make a Fairy garden
Bubbles + chalk
Collect and paint rocks
Learn to Draw Books/Drawing Time
Dance Party
Yarn Craft
Play cafe
ABC Scavenger Hunt or Color Hunt
Play Telephone
Write stories/make books (paper/stapler)
Leaf Rubbing Craft
Dry/press flowers
Play Library
Paper plate craft
Cupcake wars
Pasta or Fruit loop Necklaces
Ride bikes + scooters
Bake Cookies/Deliver to neighbors
Pillow/Sofa Cushion Fort
Family game night
Bake Muffins
Play Vet with Stuffed animals
For the crafts– I tried to put general craft supplies that we usually have on hand.
Nothing crazy and we can get creative with that item.
I also didn't put things that would cause me to lose my mind..
like foam slime… that was a hard pass.
My children are very much like me as a child…and playing "vet" wouldn't
mean just a couple doctor toys and stuffed animals on a sofa…
It's more like the kids end up creating a whole fully functioning veterinarian clinic
with paperwork/files/sign in forms/xray/check up room/waiting room.. haha. We go big around here. 😉
I love that we have their play cafe area all set up…that's played with daily!
You can see our full tutorial on it here- DIY Play Kitchen Area






I hope you have a wonderful summer with your people….
Remember that even in the small moments you are doing big work as a mama!
Wishing you lots of fun memories!
What are EASY things you do with your kids in the summer around home sweet home?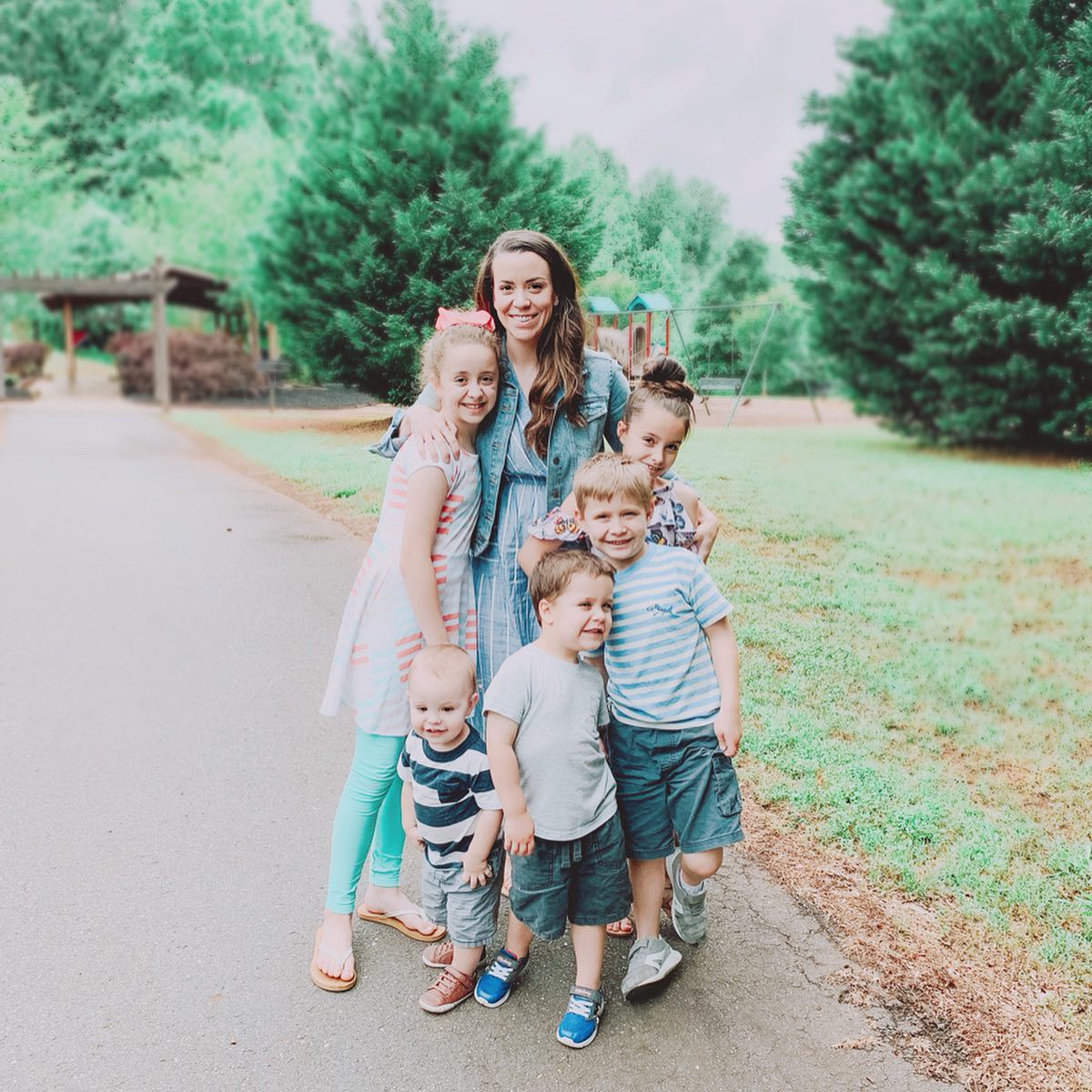 Source link