Today I'm sharing with you 5 tips for making your Easter Egg Hunt party amazing!
Simple and smart ideas to make it all come together and get the best reactions from the kids!
We love planning get togethers with people we love – but with five kids
we pretty much have a built in party crowd. 😉
Here's some great ideas you can use when planning your
own Easter Egg Hunt Party – whether for your family or if you invite over some friends!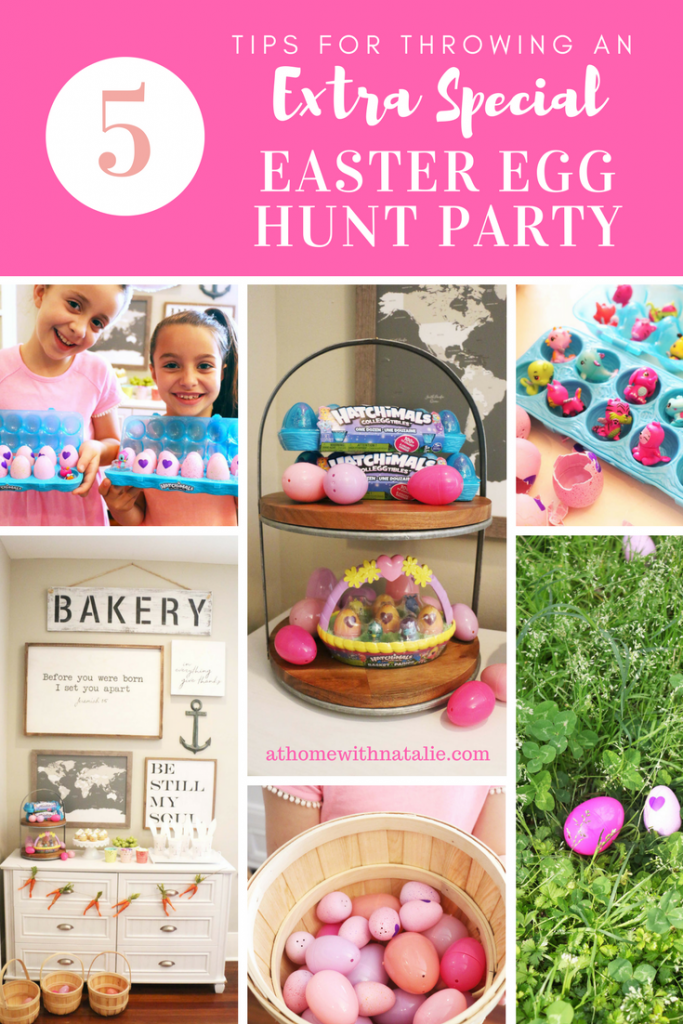 1.Up the Egg game and make it a Hatchimals CollEGGtibles Themed Egg Hunt!
My girls LOVE Hatchimals– Santa didn't bring them any
and they were holding out hope that the Easter Bunny would!
But lucky for them, mama had something up her sleeve! A little Hatchimal Themed egg hunt.
A simple and colorful themed set up started the fun! I knew that if I put out some
Hatchimals CollEGGtibles on the treat table they would get the BEST reactions from the kids!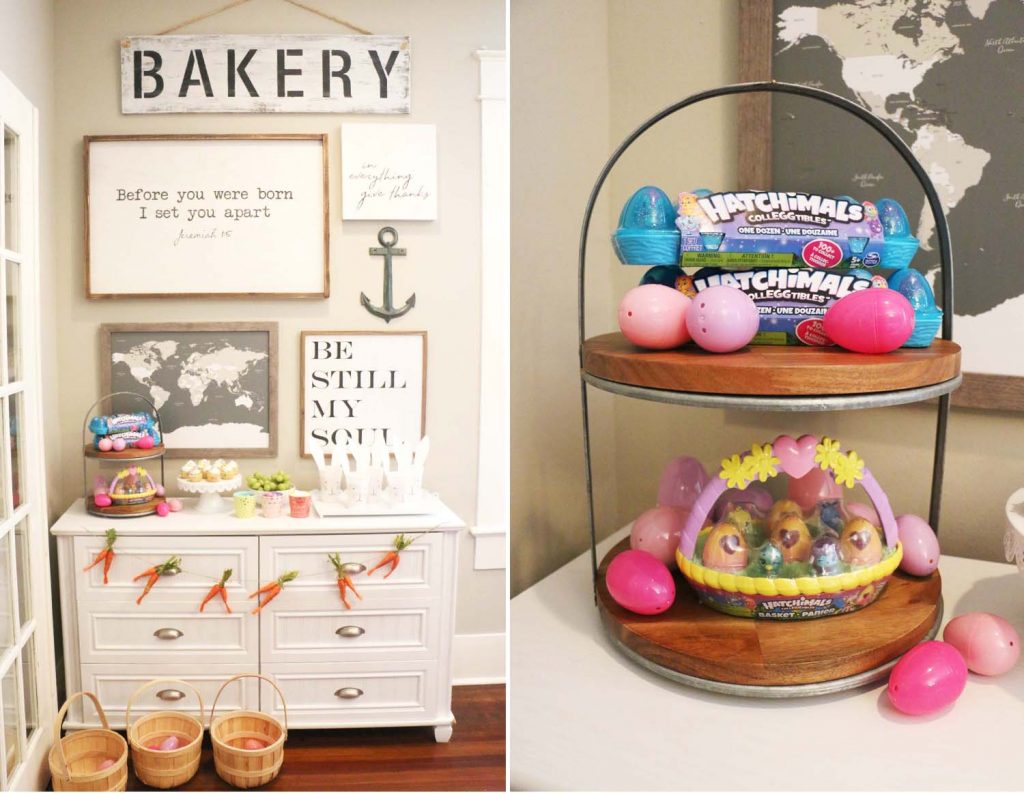 I found some Bubble Gum Eggs that looked just like the
little Hatchimals CollEGGtibles and they were a hit with my girls!
I hid out a mix of regular Easter eggs and the Hatchimals CollEGGtibles and
the kids were GIDDY going out to hunt for them.
The best part was that after the hunt…the fun continued and they were all playing together.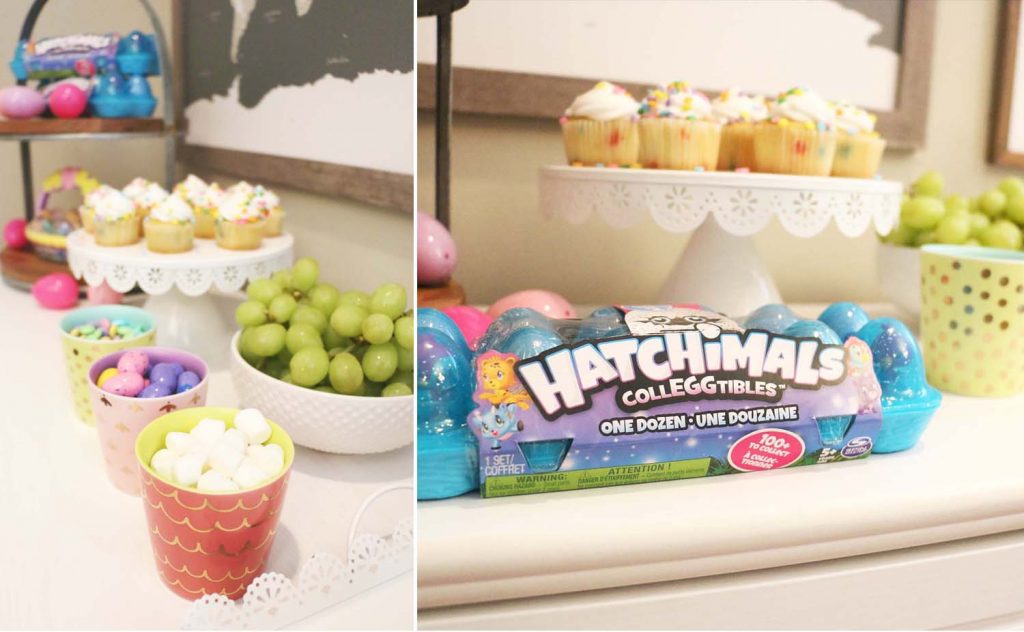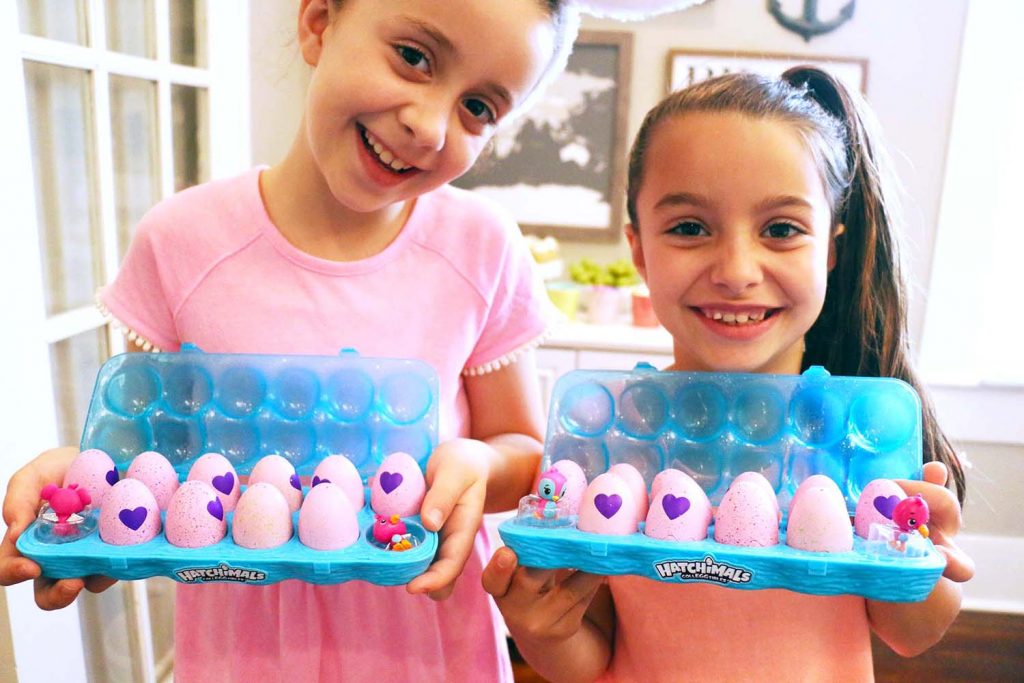 2.Make your Egg Hunt a Hatchimals CollEGGtibles Scavenger Hunt!
It's a great way to make the fun of the hunt last longer than a hot minute. 😉
My kids LOVE scavenger hunts and mix that with their love of egg hunts? Match made in heaven.
You can create a scavenger list filled with finding a certain number of Hatchimals eggs!
On the list they can also be on the hunt for eggs of certain colors or
patterns, hidden bunny tracks, types of flowers, the pet dog… have fun with it!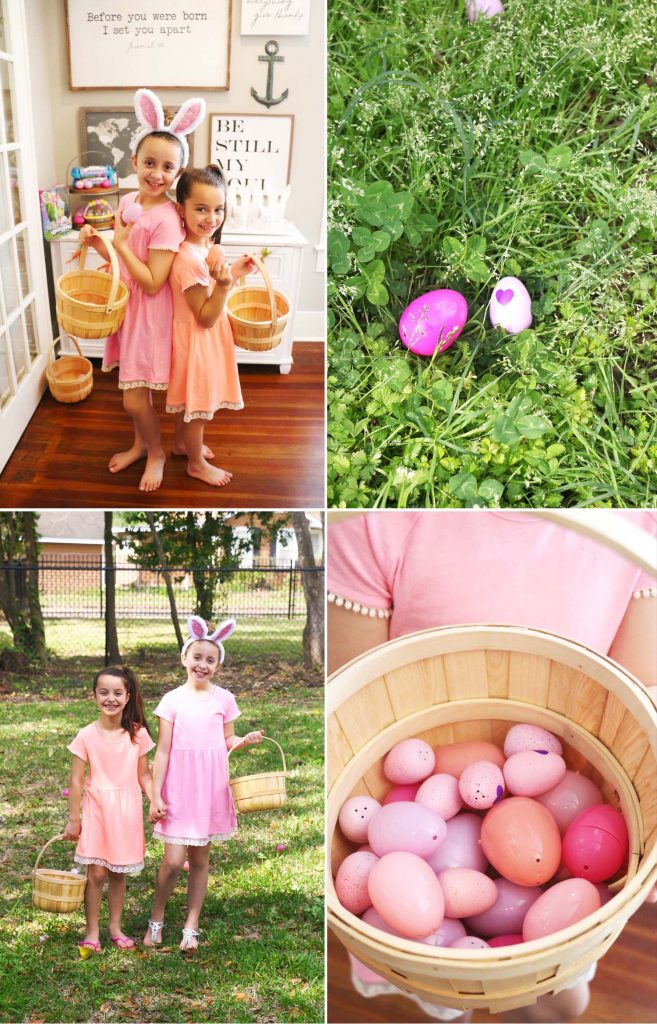 3. Color Coordinated Egg Hunt
This is a great idea when you have a mix of ages participating in the hunt.
We all have experienced the big kid crushing the egg hunt game and
finding almost all of them- the babies don't even stand a chance! Haha.
Color coding them is also a great activity for little ones- helping them with their colors!
If you are doing a playdate egg hunt this could be a cute idea to try!

4. Plan and prepare portioned snacks
Having cute containers with pre filled snacks is a great way to easily pass out the treats after the egg hunt.
I love strategies to reducing the crazy when you have a group of sugared up children together!
We created little bunny cups by taking simple white cups and adding a bunny face, ears and cotton ball tail!
The kids thought it was amazing. I filled them with premade popcorn, marshmallows and m&ms.
A fun little party mix!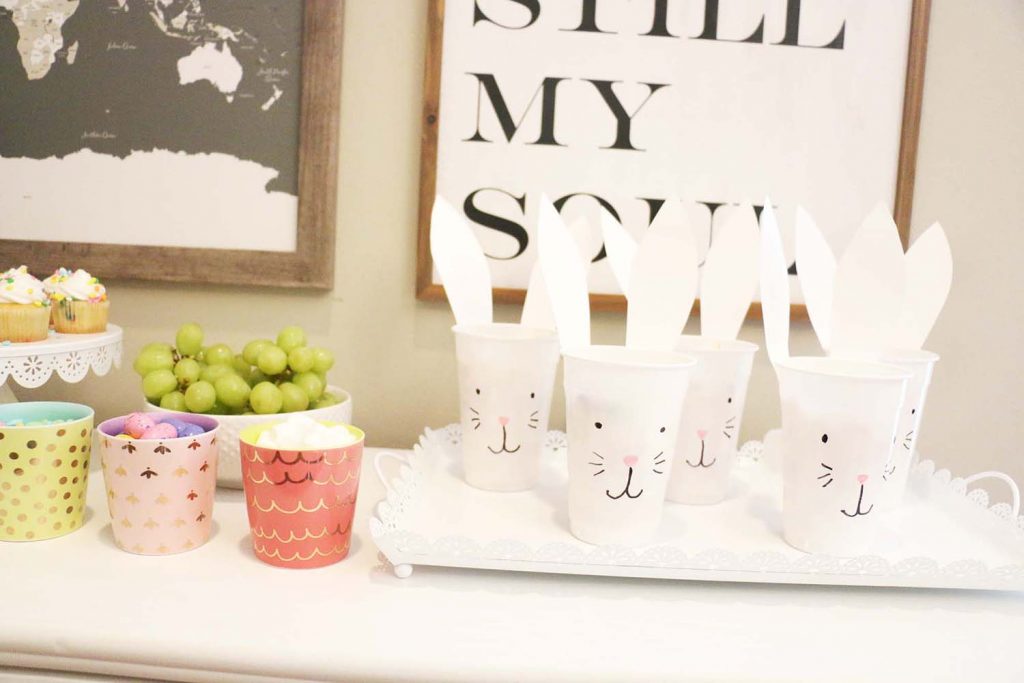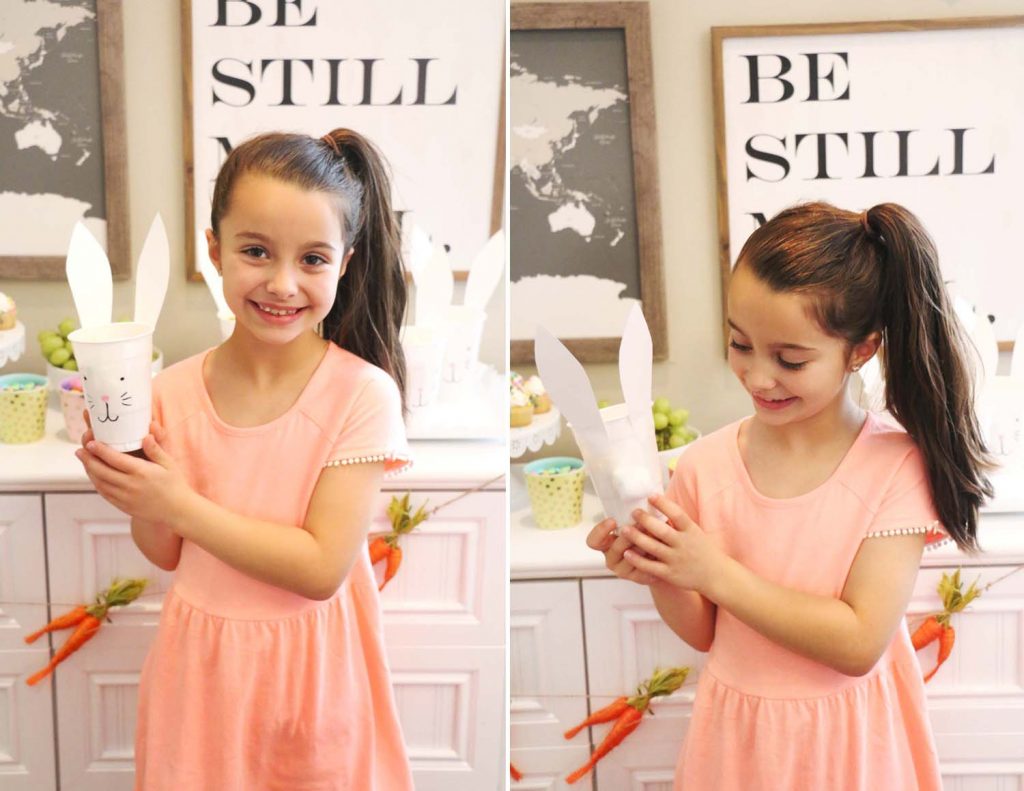 5. Fill the Eggs with non candy fillers
I know that my typical go to over the years has been jelly beans, but sometimes
I will fill them with non candy items and the kids love it!
Some fun options are Hatchimals CollEGGtibles, bouncy balls, stickers,
army men, bracelets, figures, princess rings, plastic dinosaurs or erasers!
Are you loving the idea of less sugar? YEP. I feel you mama! I like filling
them with things that lead them to play together…
The boys line up the dinosaurs or army men and
it's less eating sugar and more fun play time!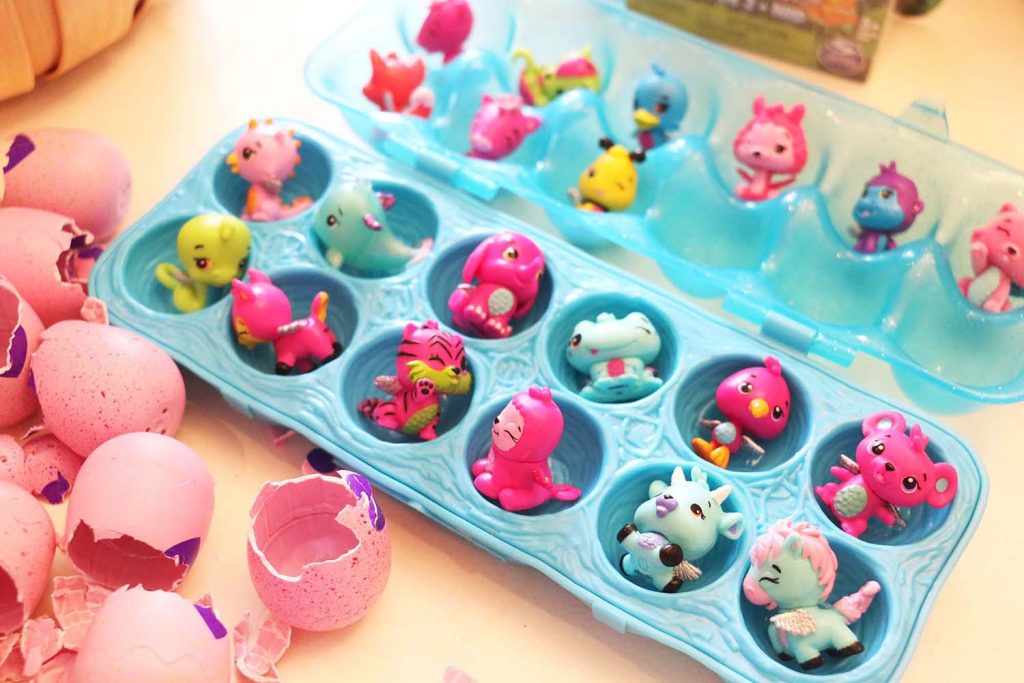 Thank you to Spin Master for sponsoring today's post.
I hope that you feel inspired and excited to
plan your own SPECIAL Easter Egg Hunt Party!
Looking for Easter Basket ideas for your Hatchimal loving kid?
I got you covered!
 You can grab a premade basket or create your own with a few fun items!
And the play doesn't stop there! We also got the Hatchimals CollEGGtibles Secret Scene Playset so
kids can keep playing with their new Hatchimals post hatch!  Give your CollEGGtible
a ride on the slide, a spin on the merry-go-round, or a push on the swing.
It also comes with its own exclusive Hatchimals CollEGGtible.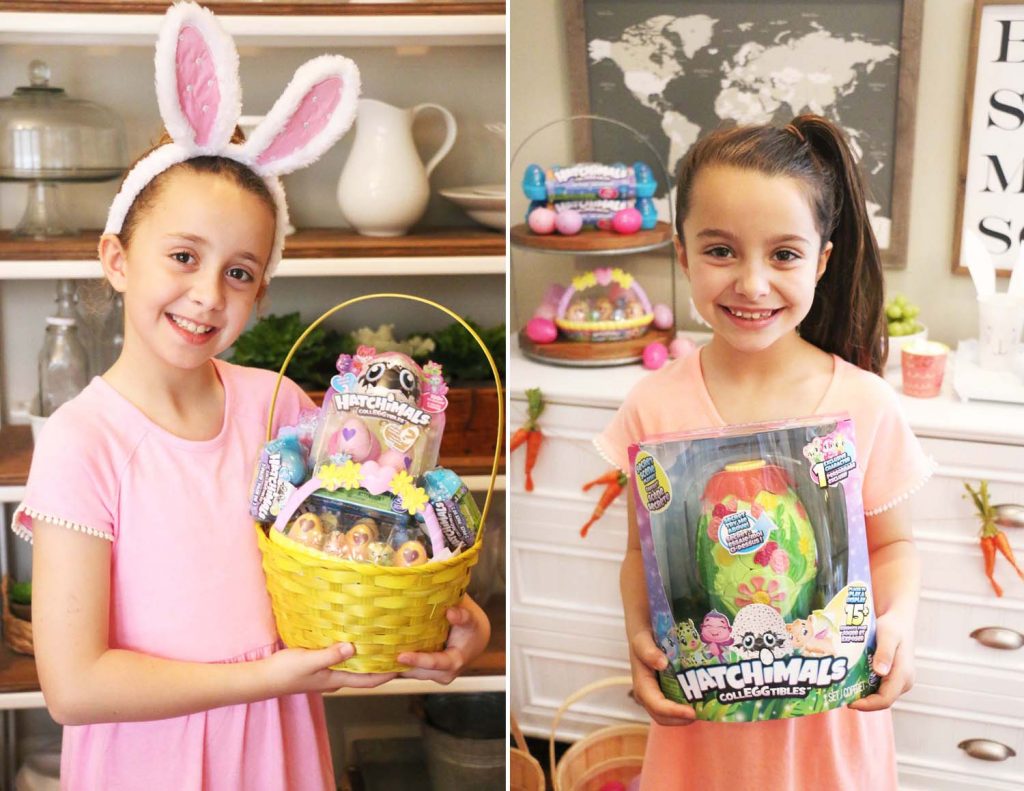 FREE Meal Gifting Printable
We all know someone who would appreciate a yummy home cooked meal delivered right to their doorstep! This gift idea is perfect for a family who just had a baby, adopted, is sick or as a random act of kindness! Grab my free printable!
Source link