I still can't believe McDonald's has lobster rolls in some states.
Note: Some of these menu items and restaurants are available in multiple states – these are just the fan-favorites.
Alabama – Junkyard Dog from Sneaky Pete's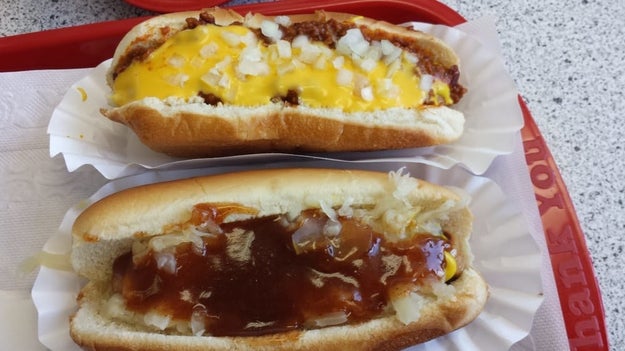 It's got pretty much everything you could think of, from mustard to sauerkraut to their famous chili and signature sauce.
Alaska – Kodiak Islander from Arctic Roadrunner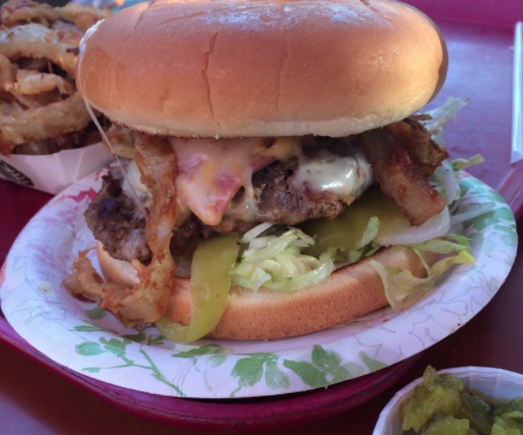 It's also topped with bologna, salami, and ham.
Arizona – Carne Asada Fries from Humberto's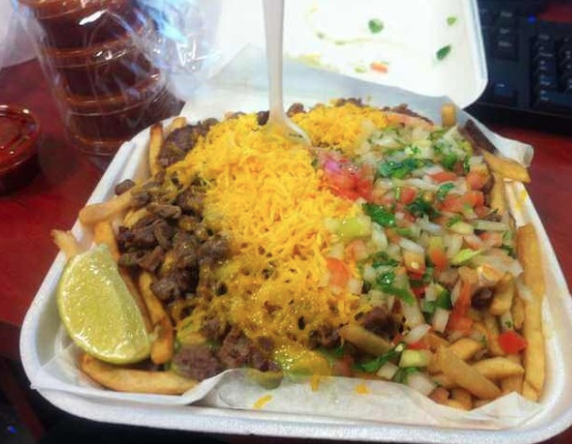 The Carne Asada Fries are perfect drunk food. They also don't skimp on the cheese, guac, and pico.
Arkansas – Buffalo Chicken Finger Plate from Zaxby's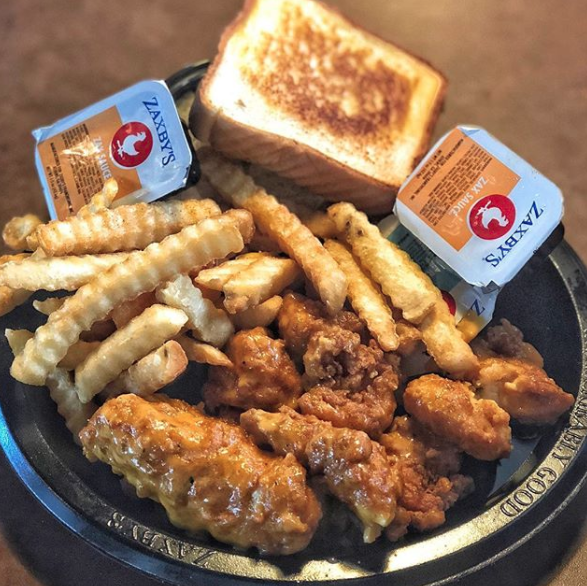 I'm very picky about chicken, but I love their chicken plates.
California – Caliente Burger from Tommy's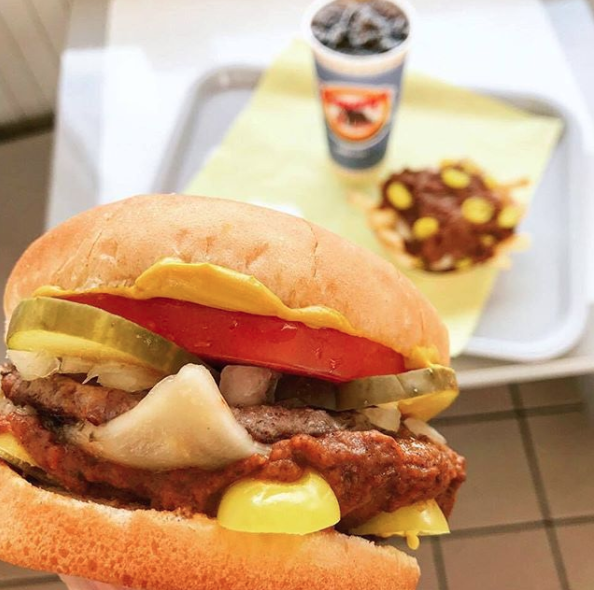 It's heartburn on a plate, but soooo worth it.
Colorado – Smothered Burrito from Illegal Pete's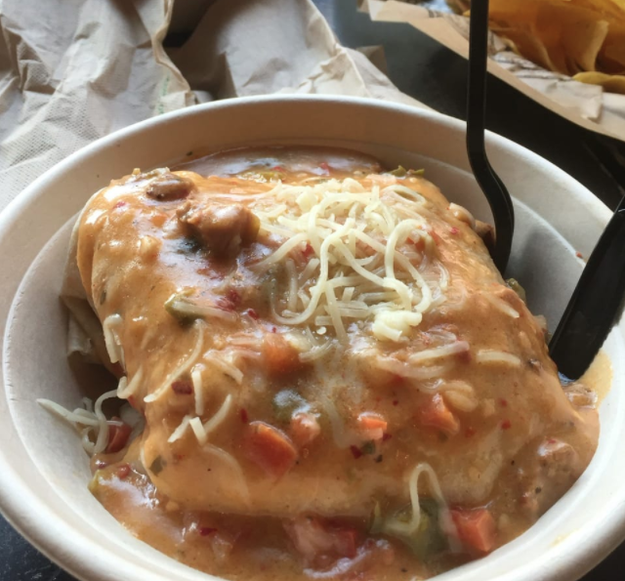 It's so messy, you'll have to use a fork and knife.
Connecticut – 'Shroom Burger from Shake Shack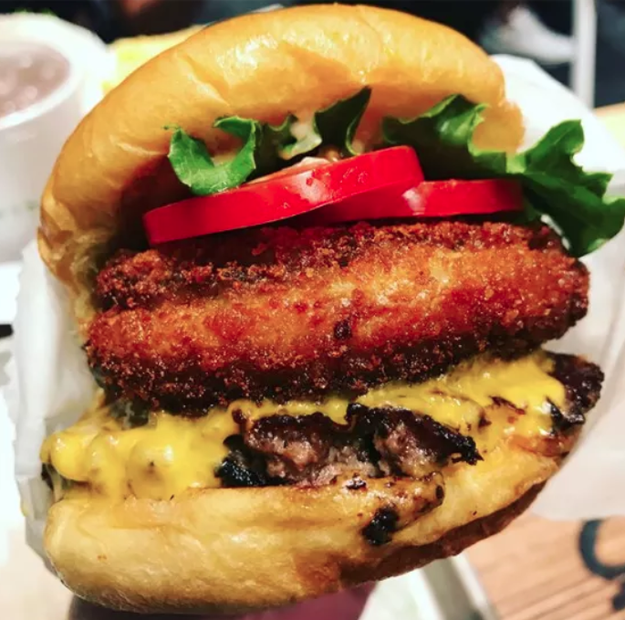 A burger + a portobello mushroom that's filled with cheese. You can't go wrong here.
Delaware – The Bobbie from Capriotti's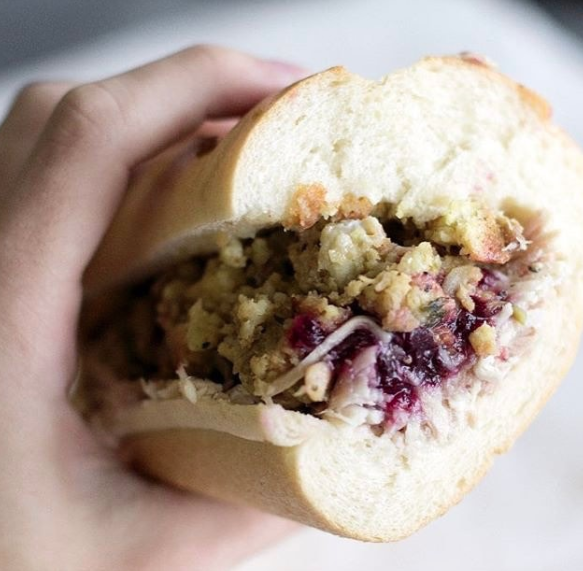 It's basically Thanksgiving on a sub roll. It's a cold sandwich with roasted turkey, stuffing, cranberry sauce, and mayo. It's SO good.
Florida – Chicken Tender Sub from Publix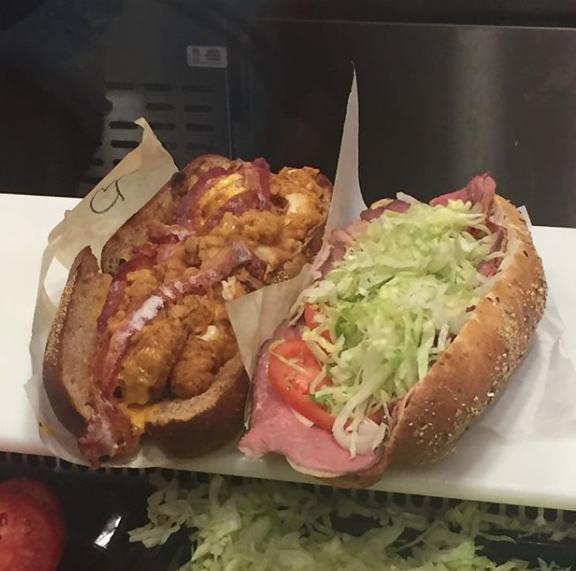 Everyone in Florida has a crazy obsession with Publix. There are actually social media pages dedicated to alerting people whenever these particular subs go on sale.
—Patricia Hamel, Facebook
Georgia – Chili Cheese Fries with Ranch from Krystal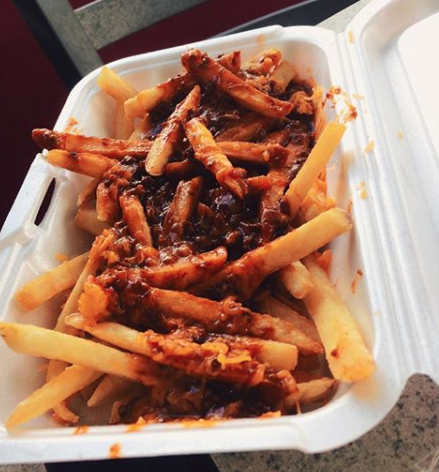 They also pair perfectly with the chicken sandwich sliders.
Hawaii – Saimin from McDonald's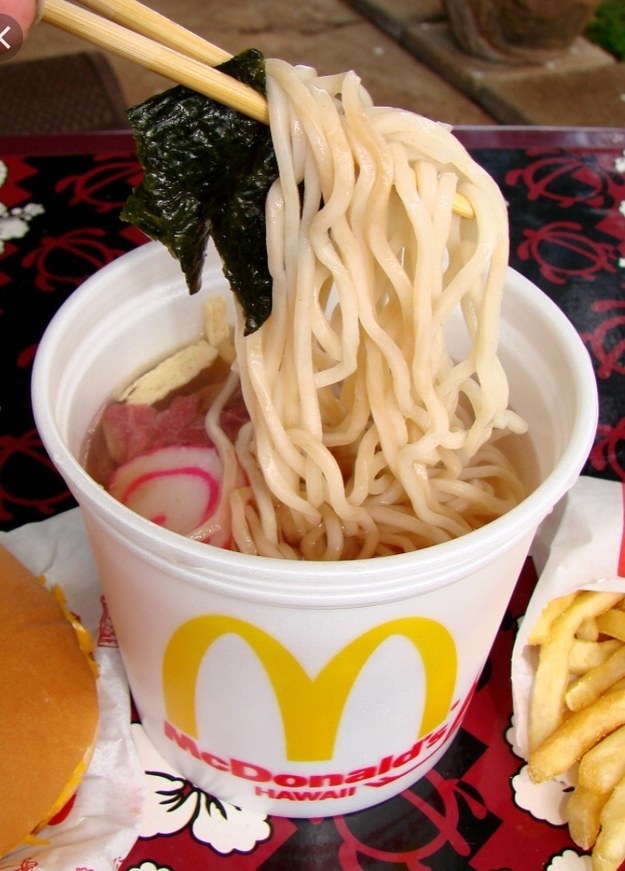 It's a local Hawaiian-style ramen. They also serve Portuguese sausage and Spam with rice on their breakfast menu.
Idaho – Chef Lou's Famous Idaho Ice Cream Potato from Westside Drive-In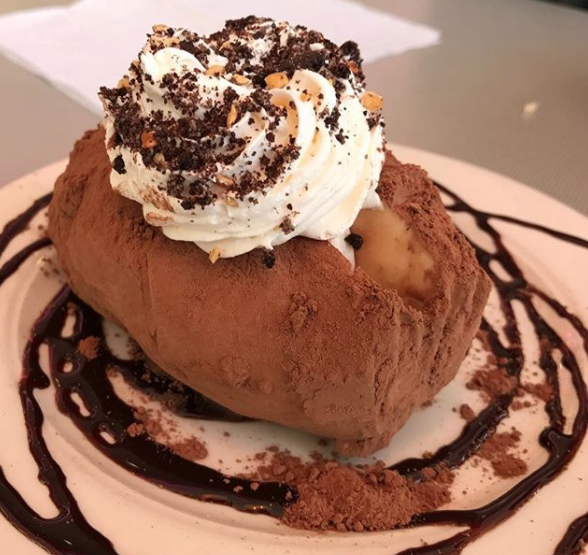 I know it sounds nasty, but it's really just a cleverly-shaped scoop of vanilla ice cream, rolled in cocoa, doused with chocolate syrup, and covered with whipped cream. Your eyes will say WTF, but your tastebuds will be happy.
Illinois – The Original Double 'n Cheese Steakburger from Steak 'n Shake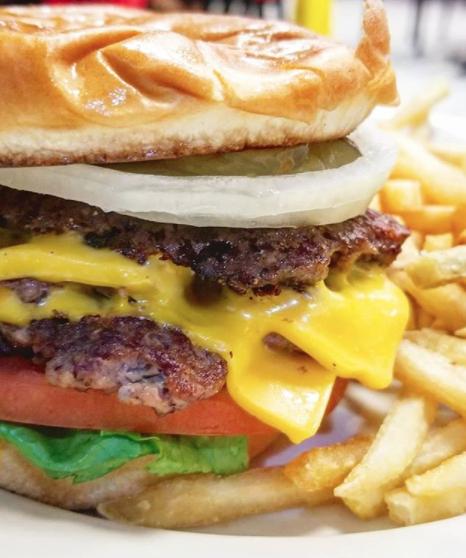 Get it with an Orange Freeze!
Indiana – Butter Burger from Culver's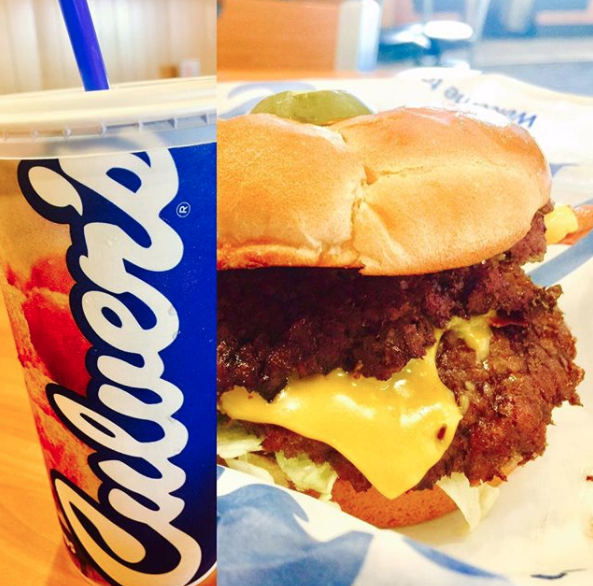 The pork tenderloin sandwich is great too!
Iowa – Mac 'n' Cheese Burger from Zombie Burger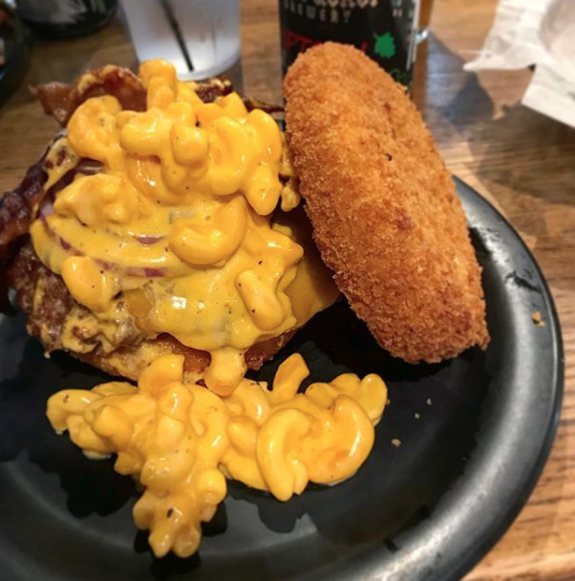 They also make the most amazing milkshakes.
Kentucky – Whale of a Sandwich from Moby Dick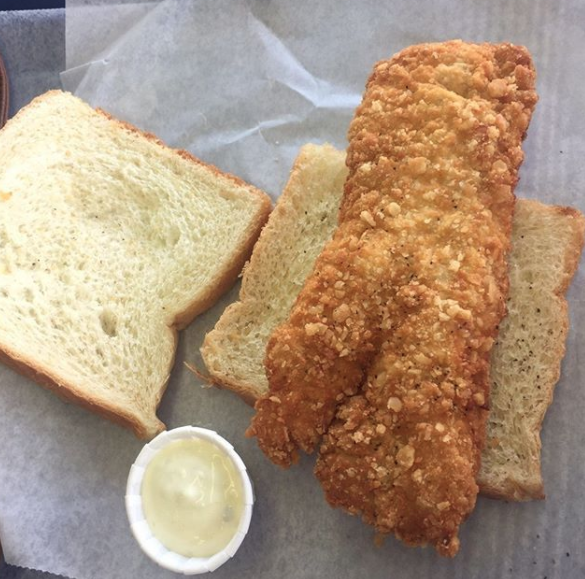 This is from Kentucky's local seafood restaurant, which is similar to Long John Silver's.
Fran Rachel / Yelp / instagram.com
Louisiana – Crawfish Étouffée Dog from Dat Dog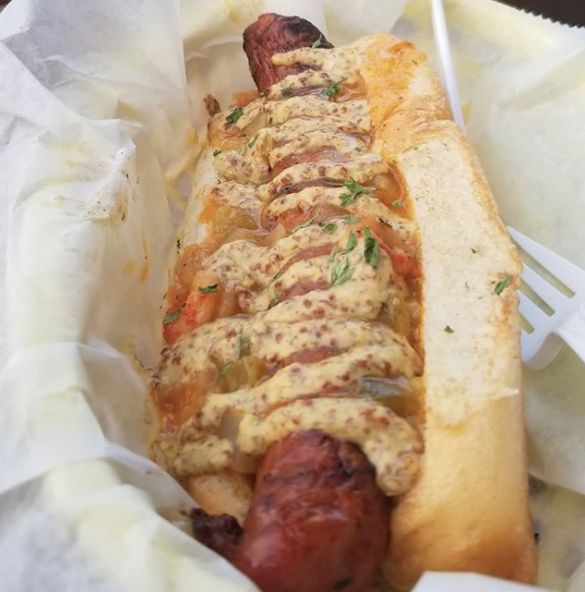 This is what I call a dog that is well-dressed. It's jazz improvisation on a bun.
Maine – Potato Doughnuts from The Holy Donut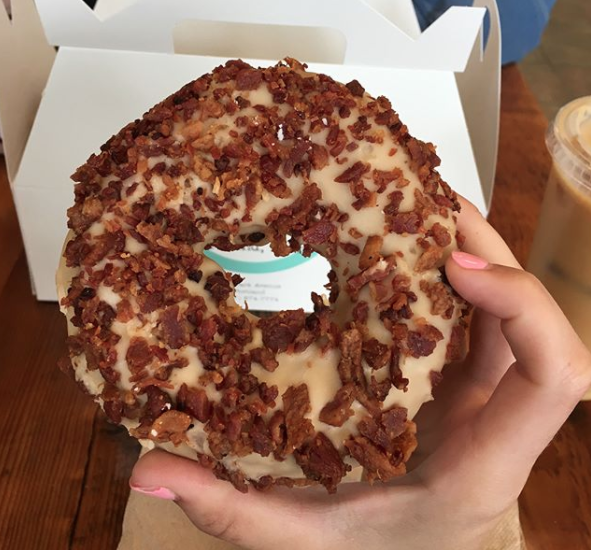 They're so good, you'll want five.
Maryland – Mac & Cheese Dog from Heavy Seas AleHouse
It's exactly what it sounds like.
Massachusetts – Roast Beef Sandwich from Kelly's Roast Beef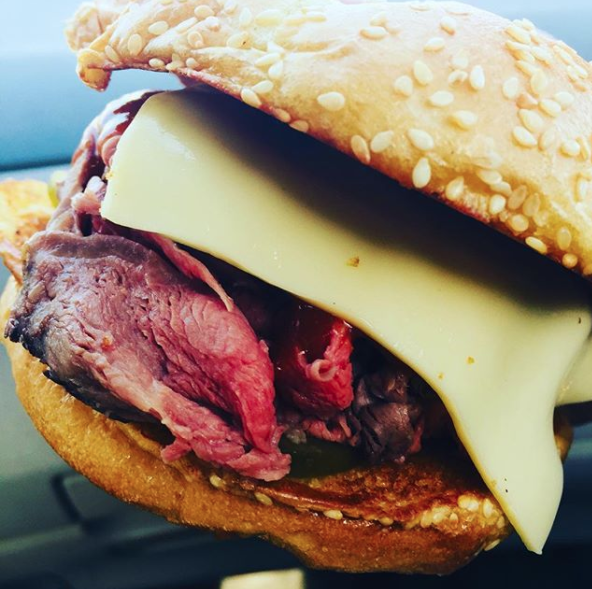 This sandwich is a staple in Massachusetts, and Kelly's is the place to go for them.
Michigan – Pepperoni & Cheese Potato from The Potato Place
You can get potatoes the size of your head there. Then you can choose from sooooo many different toppings, and they'll bake it to perfection.
Minnesota – Sweet Martha's Chocolate Chip Cookies from The State Fair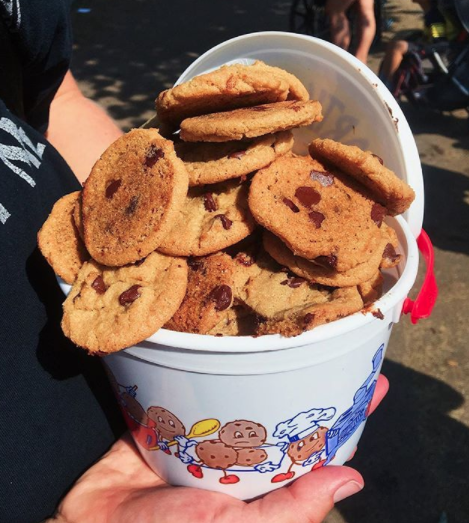 Yum.
Mississippi – Big One from Ward's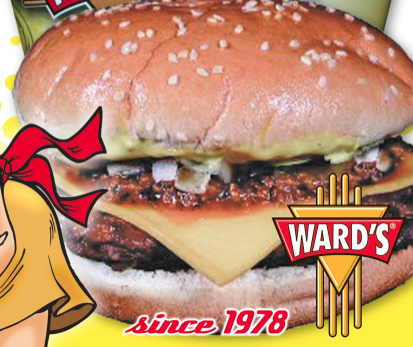 Ward's is a small chain in Mississippi, and their most iconic item is called "Big One," which is a burger that's topped with chili, onions, and mustard.
Ward's
Missouri – Biscuits and Gravy from McDonald's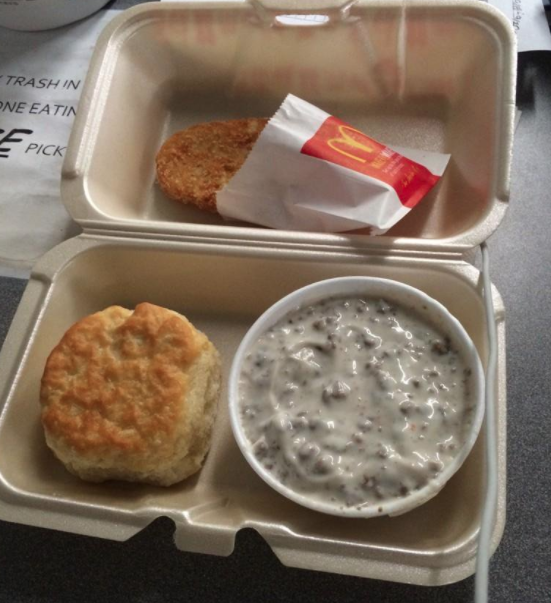 McDonald's biscuits and gravy are LIFE and are always my go-to quick breakfast.
Montana – Fried Pork Chop Sandwich from Pork Chop John's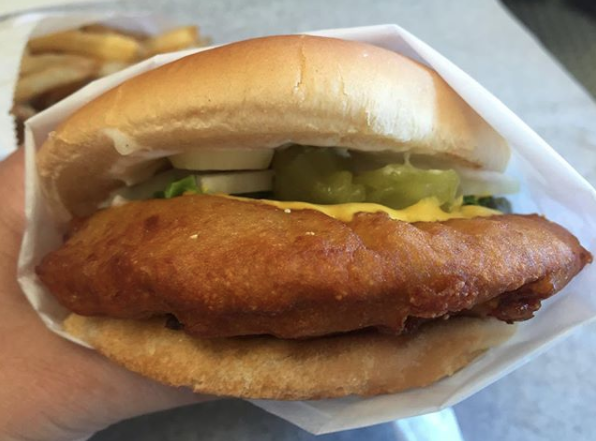 The best!
Nebraska – Yankee Burrito from Amigos
Amigos is a Mexican fast-food restaurant, combined with American options. The Yankee Burrito is a seasonal item, which is a hot dog and cheese, wrapped in a tortilla, and deep-fried!
Nevada – Chicken Tenders from Raising Cane's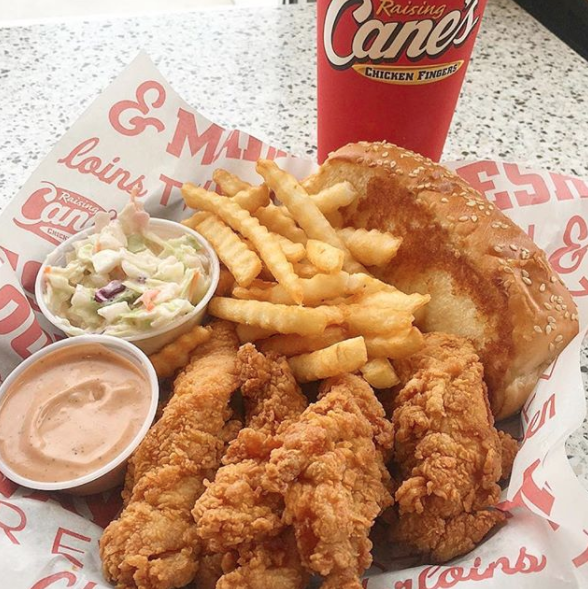 They'll be the best chicken tenders you've ever had.
New Hampshire – Lobster Rolls from McDonald's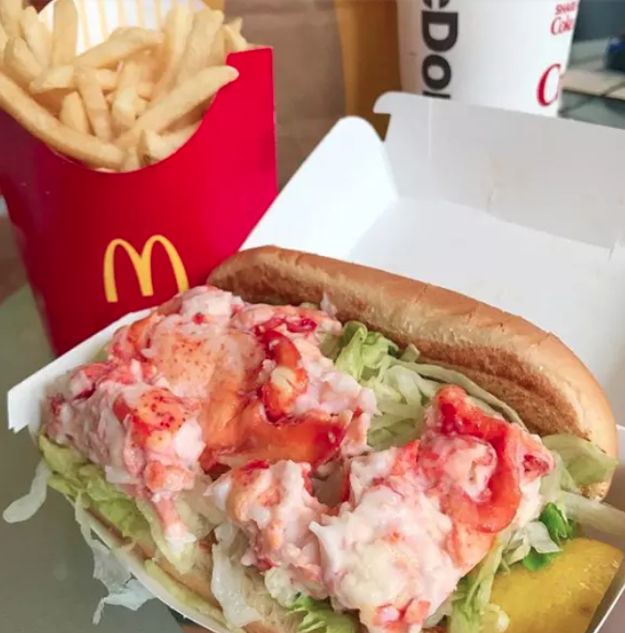 They're a specialty item in the summer, but of course they'll never compare to getting one from the boardwalk off the local beach.
New Jersey – Fat Sandwich from RU Hungry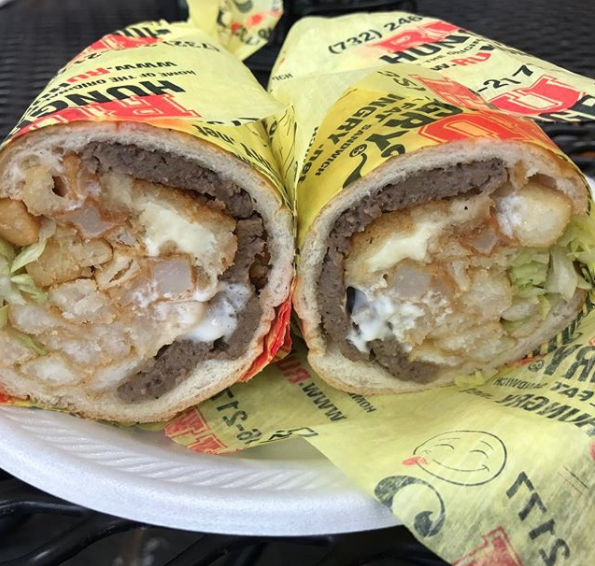 It's absolutely insane. The fillings can include, but are not limited to, french fries, chicken tenders, mozzarella sticks, cheesesteak meat, Italian sausage, marinara sauce, ranch dressing, and onion rings. I plan on eating one if I ever find out I have 24 hours left to live.
New Mexico – Green Chile Double Cheeseburger from McDonald's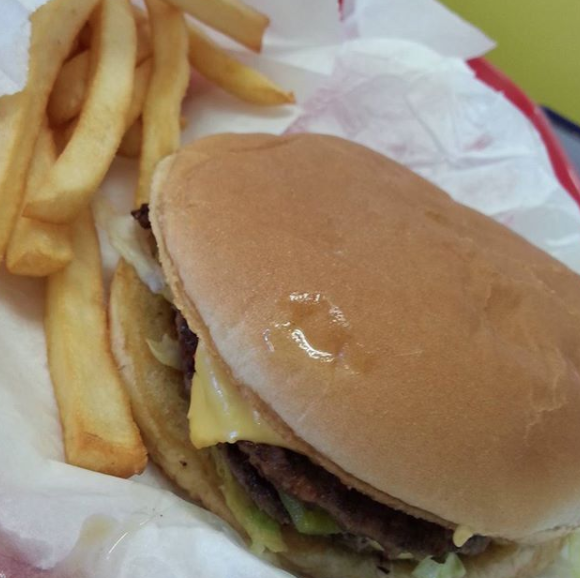 They're soooo good.
New York – The Garbage Plate from Nick Tahoe Hots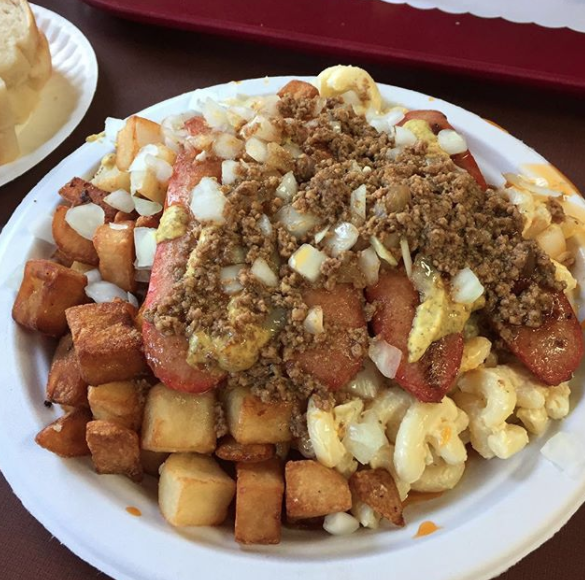 It is a beautiful edifice. Half the plate is home fries, and the other half is macaroni salad. Then top it with any meat you want, like a cheeseburger or a hot dog or a sausage, and then smother it in their special secret meat sauce. You then cover it in mustard and ketchup and then shove it down your face. It is a caloric carpet bomb and should not be missed.
North Carolina – The Witch Doctor from Whataburger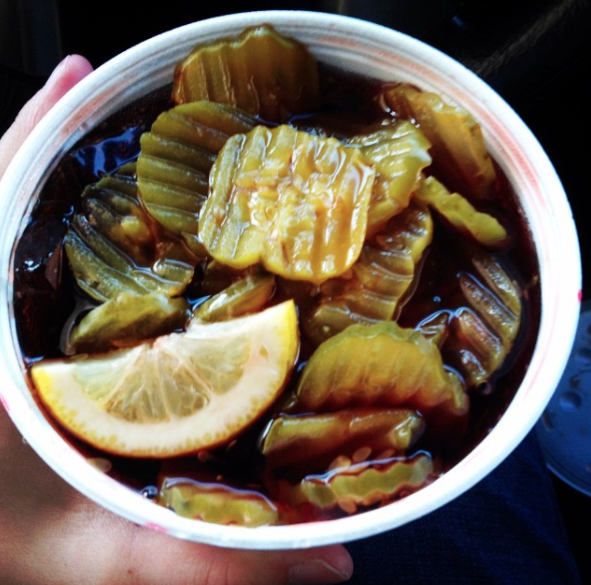 It's a mix of all the sodas, some pickle juice, and a few pickles.
North Dakota – Firehouse Meatball from Firehouse Subs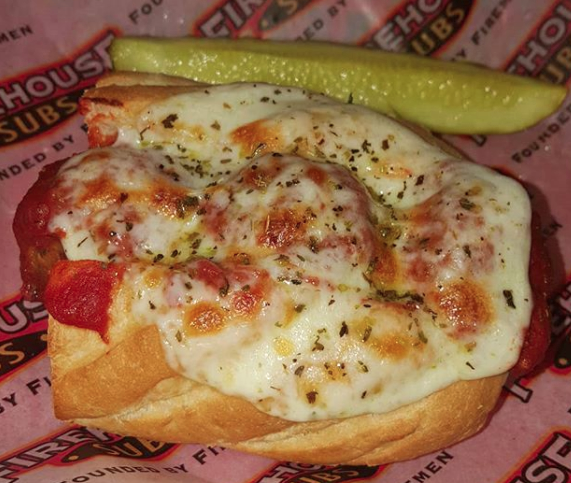 And the pickle is so good, too.
Ohio – Tacos from Burger King
Our Burger King also had baked potatoes and chili, but they didn't stay on the menu for very long.
Oklahoma – Theta Burgers from Johnnie's Charcoal Broiler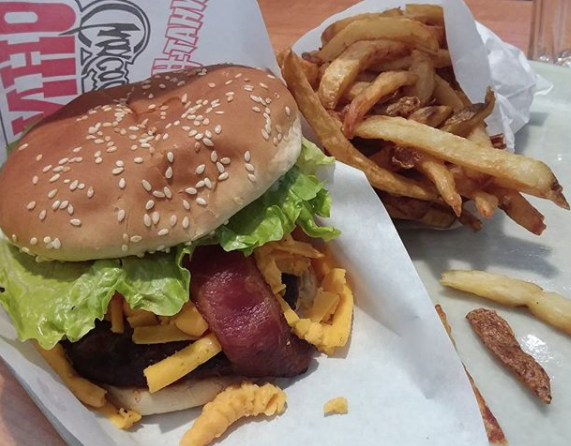 This isn't super crazy, but it is one of the best burgers ever. They come with barbecue sauce, bacon, cheddar cheese, and an insane amount of pickles.
Oregon – Voodoo Dolls from Voodoo Doughnut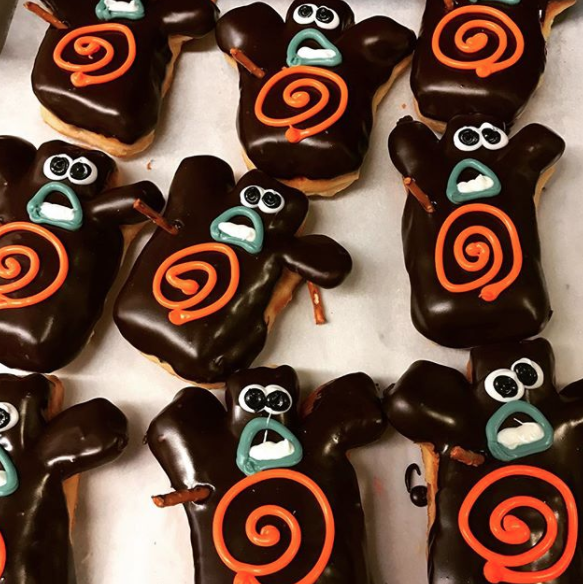 Any native Oregonian can attest to their yumminess!
Pennsylvania – Pastrami & Cheese from Primanti Bros.
The sandwich is huge, and it's topped with fries and coleslaw.
Rhode Island – Pizza Strips from D. Palmieri's Bakery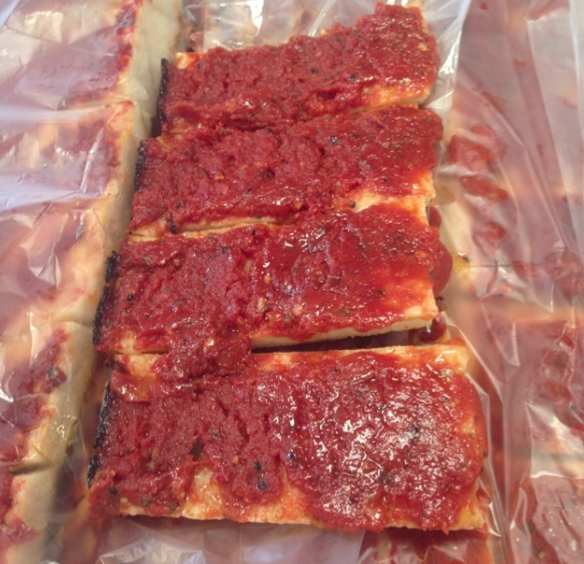 It's pizza that's served at room temperature, minus the cheese but with tons of tomato sauce. The crust is delicious and thick. My mouth is watering just thinking about it.
South Carolina – Hash Brown Scramble Bowl from Chick-fil-A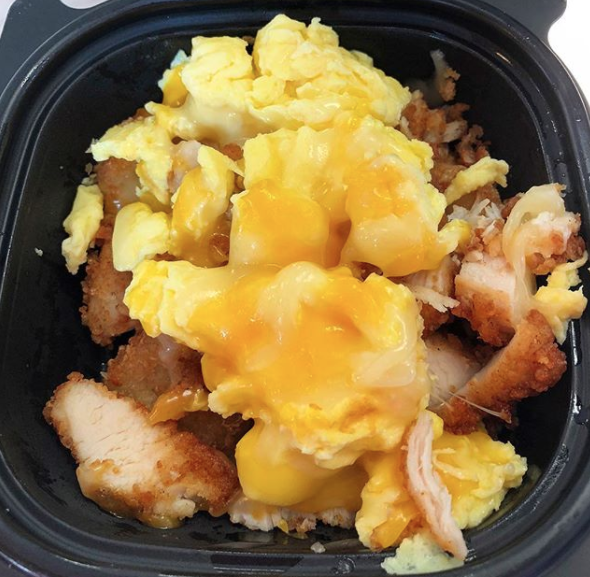 So good!
South Dakota – Chicken Grilled Burrito from Taco John's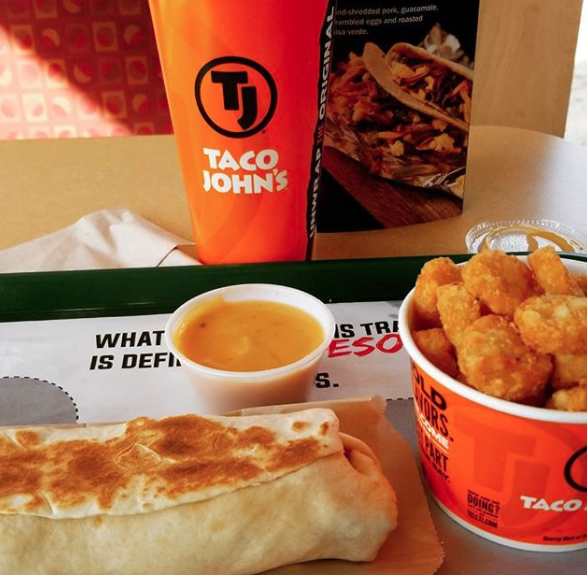 If you've never had it, you've gotta try it!!!!
Tennessee – Cheddar Rounds from Pal's Sudden Service
Hash brown bites with real cheddar cheese inside. Yum!
Texas – Trailer Park Tacos from Torchy's Tacos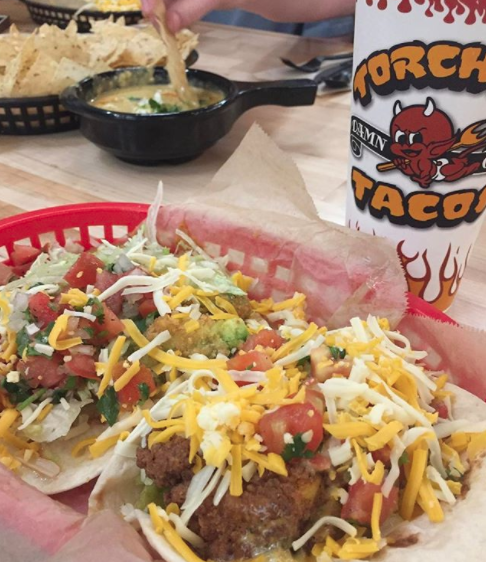 You can't go wrong with a fried chicken taco.
Utah – The Kangaroo Burger from Lucky 13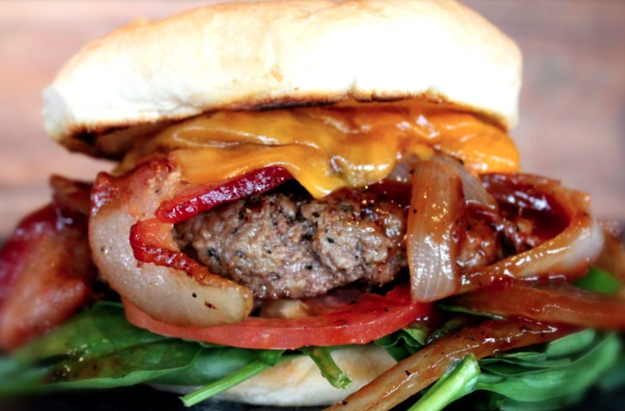 Yes!
Instagram: @lucky13slc / lucky13slc.com
Vermont – The Georgia Burger from Beansie's Bus
Bacon cheeseburger on a glazed doughnut!
Virginia – The Greg Brady from Jack Brown's Beer and Burger Joint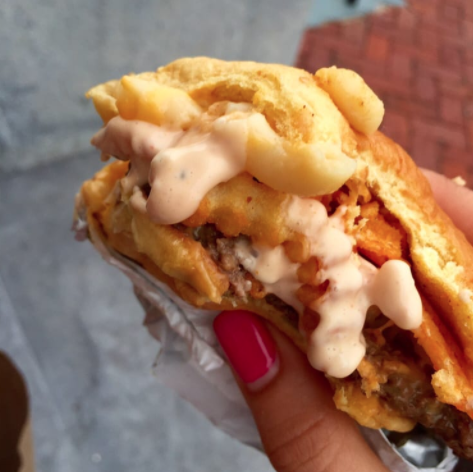 It's topped with mac 'n' cheese and barbecue potato chips. Enough said.
West Virginia – The Duke from Tudor's Biscuit World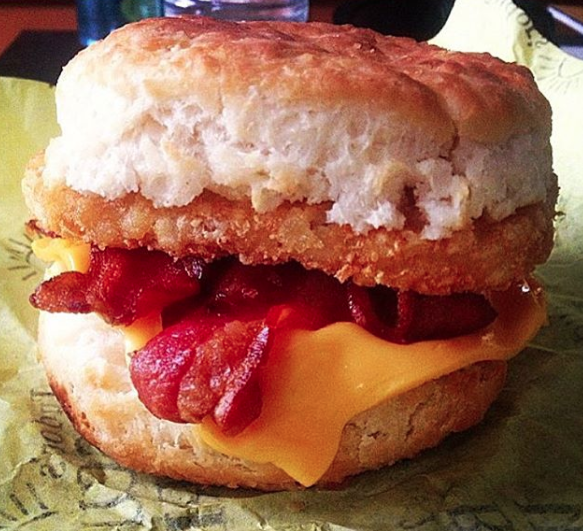 You can get just about anything you can think of on a biscuit there. America!
Washington – SW Ranch Taco Burger from Miner's Drive-In Restaurant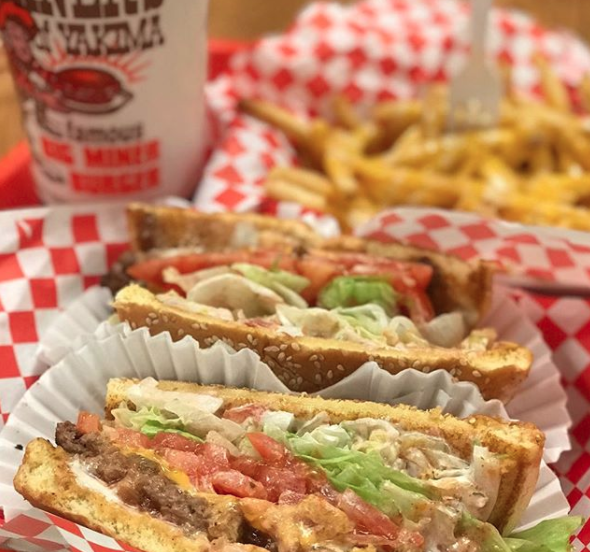 Their burgers are bigger than your whole head!
Wisconsin – Cheese Curds from Dairy Queen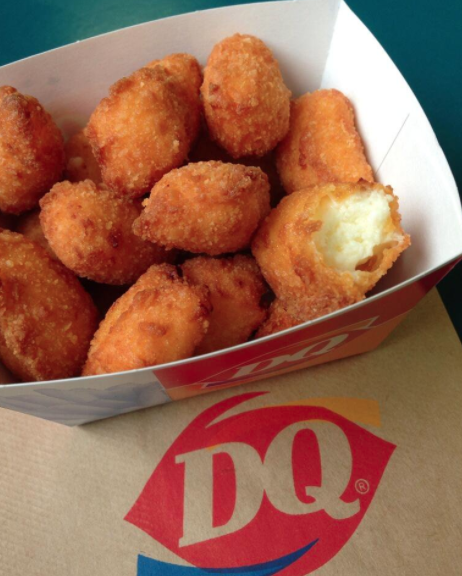 You can get cheese curds just about anywhere in Wisconsin, from Culver's to Dairy Queen!
And Wyoming – Super Potato Olés from Taco John's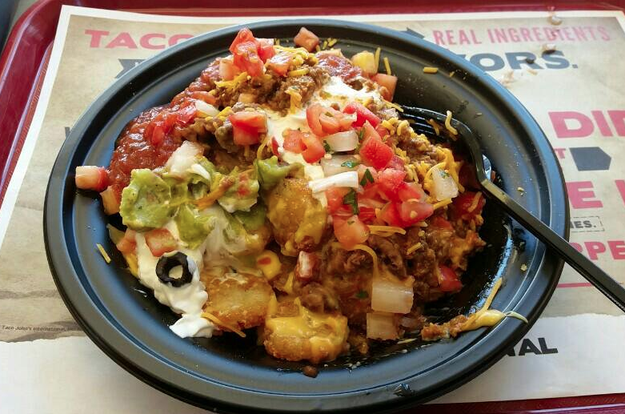 This is about as crazy as fast food gets out here!
Note: Submissions have been edited for length and clarity.
Source link