With Kul Tirans and Zandalari Trolls confirmed for Patch 8.1.5, it's time to speculate about the next set of Allied Races that will be added later in Battle for Azeroth.
Mechagnomes
At last year's BlizzCon, Blizzard talked about Mechagnomes on the What's Next panel. The plan in Rise of Azshara is to release Mechagon, a Mythic-only dungeon, that will later be split into two wings, similar to Legion's Karazhan. Here are eight mechagnome variations that were teased at BlizzCon.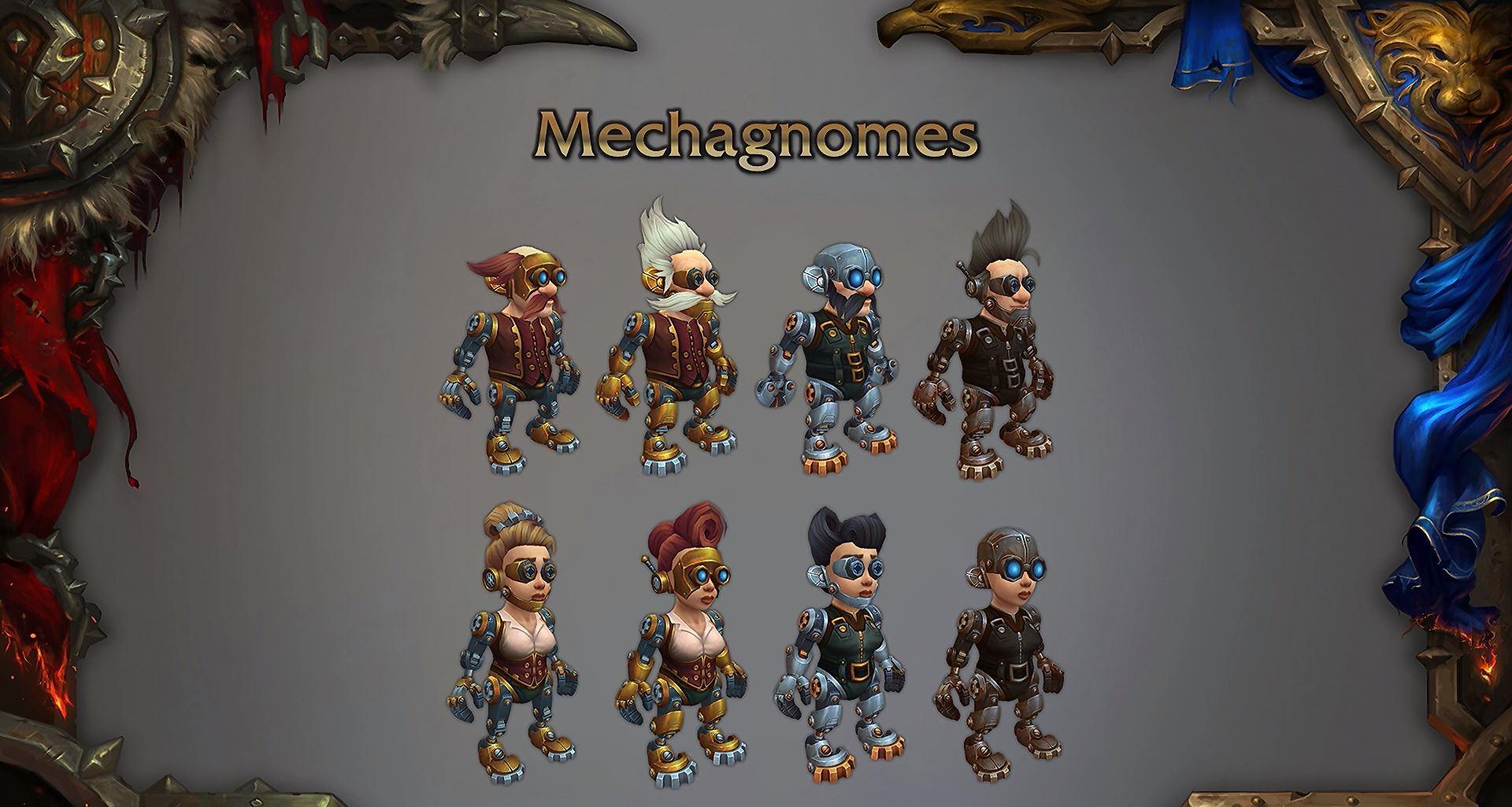 With a new zone and dungeon, the Allied Race would definitely fit the story of Patch 8.2.
Vulpera
Vulpera have been rumored as a possible Horde Allied Race in Battle for Azeroth for some time now. They currently have more customization options that Kul Tirans. Sure, they're probably intended for NPC generation for now, but it would be a waste of resources if they were left unreleased.

The Vulpera are closely tied to the Horde and the story of Vol'dun in Battle for Azeroth. Check out our Vulpera Allied Race Preview for more information about the race.
Which Allied Races would you like to see next?
Source link