We are so excited to finally share we are expecting Baby #6!!
We prayed and hoped for this baby and couldn't wait to let you guys in on the secret.
I am 10 weeks and 4 days….Due April 2, 2020!
Big Surprise for the Kids…
The plan was to post a photo announcing the pregnancy….but this video ended up being so special
we couldn't think of a better way to share our joy with you guys.
I've watched this about a million times over and it never gets old.
We recently went in for our first ultrasound and it always feels unreal
that first moment you see the baby kicking around!
Pretty sure that's the cutest ultrasound photo we've gotten yet. 😉


We told the kids a little earlier than planned because I couldn't hide how sick I was.
My girls were starting to worry about me! (running to get the other every time I ran to the bathroom.)
It was Sienna's 9th birthday when we filmed this. We told everyone we had one last present to give!
I had a card (from hobby lobby) that had a pregnant lady eating iceream on the front… 😉
The girls read the inside "there is a baby in mommy's tummy" and jumped on me!
The poor boys, who didn't read it, were like, "what is going on??" haha.
We filled them in though and everyone was freaking out!
Not sure if Asher got it exactly but he was all about being able to scream and run across the sofa.
We then spent the next few days talking about how old everyone would be when the baby was a certain age.
I mean… I think we covered all the scenarios and age options. haha.
They are so excited and it made my heart so happy to see their joy.
Hunter doesn't really get it but he's gonna make a great Big Brother!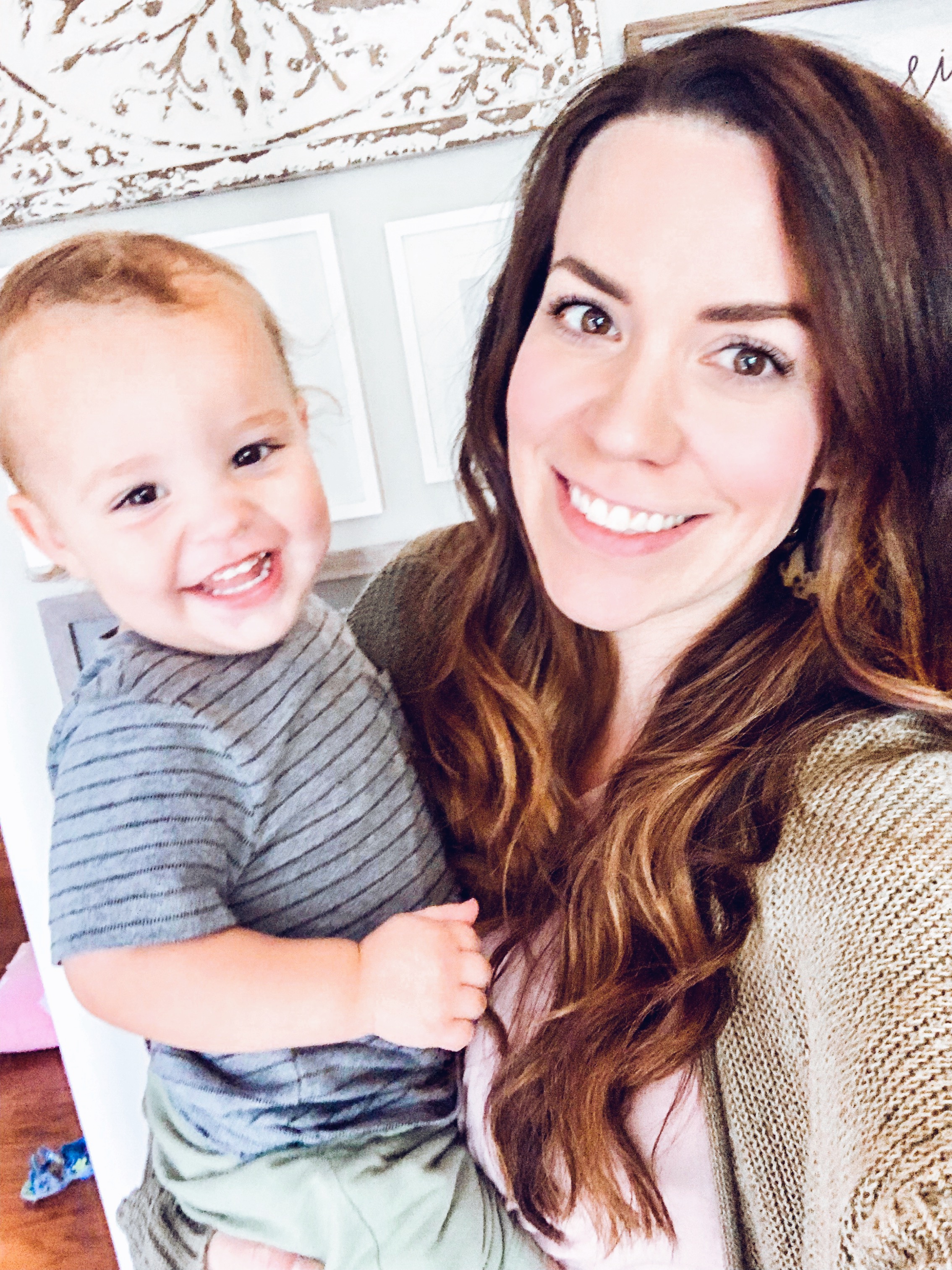 WAS THIS PLANNED?
Yes! We were hoping for another baby…but since we've miscarried twice before we were very aware that sometimes it doesn't work out.
So when I found out we were pregnant Ben and I were very excited!
I also was nervous (not about 6 kids.. shockingly…) but about a miscarriage.
We are around a 3% change right now of miscarriage because of how strong the heart beat was….
but still praying every day for this baby!
HOW ARE YOU FEELING?
Since 5.5 weeks I was throwing up every day and it was ROUGH.
I looked BAD. (everyone told me so haha.)
I eventually called my doctor to see if I could get on meds before my first appointment!
They scheduled me an appointment and I went in and had blood work done as well… because I wanted to check my progesterone levels.
(I have family history of low levels…and even though I haven't had that issue
I wanted to be proactive about it this time around. Levels looked great so no need for shots.)
During that appointment they also prescribed me medicine. (YAY!)
I first tried Zofran but was still throwing up and struggling to stay hydrated.
Then I got on Diclegis… and it made a HUGE difference! But it still wouldn't get me through the whole day.
My main concern was that my blood pressure was shockingly low and I needed to eat more and drink more.
So now I'm on both Zofran and Diclegis. Hoping that does the trick! I honestly just picked it up today so I'll let you know.
I have always had "morning sickness" with all of my pregnancies but this is by far the worst.
I even thought we might have twins because of how early, constant and frequently I was throwing up…
but just one baby! (that was the first question we asked during the ultrasound.haha!)
So I think that it's just my body knowing what it's doing and everything is heightened…morning sickness included!
IS THIS YOUR LAST BABY?
We always wanted a lot of kids and have been open to growing our family.
I always felt like I would know when our family was complete and
right now I feel like this is where God is calling us to be. 6 seems like a great number!
I didn't know what that feeling was gonna feel like…but I have such peace about this baby that I feel like this must be it!
I didn't picture having 6 kids… but lucky for me, God did!
(ps. Just cause I have all the babies doesn't mean I think you should haha!)
WHEN DID YOU TELL YOUR FAMILY?
I told my mom soon after I found out. It was hard to keep it from her since I felt so miserable!
She was over visiting one day and we were chatting in the playroom –  I told her to look at this cute new book we got that shows the stages of pregnancy and in the same breath I said, "this is going to be so handy for the kids to use with the baby I'm pregnant with…"
She got it after a second and then cheered and hugged! We told the rest of the family by texting out the video when I was 8 weeks.
Everyone is very excited!!!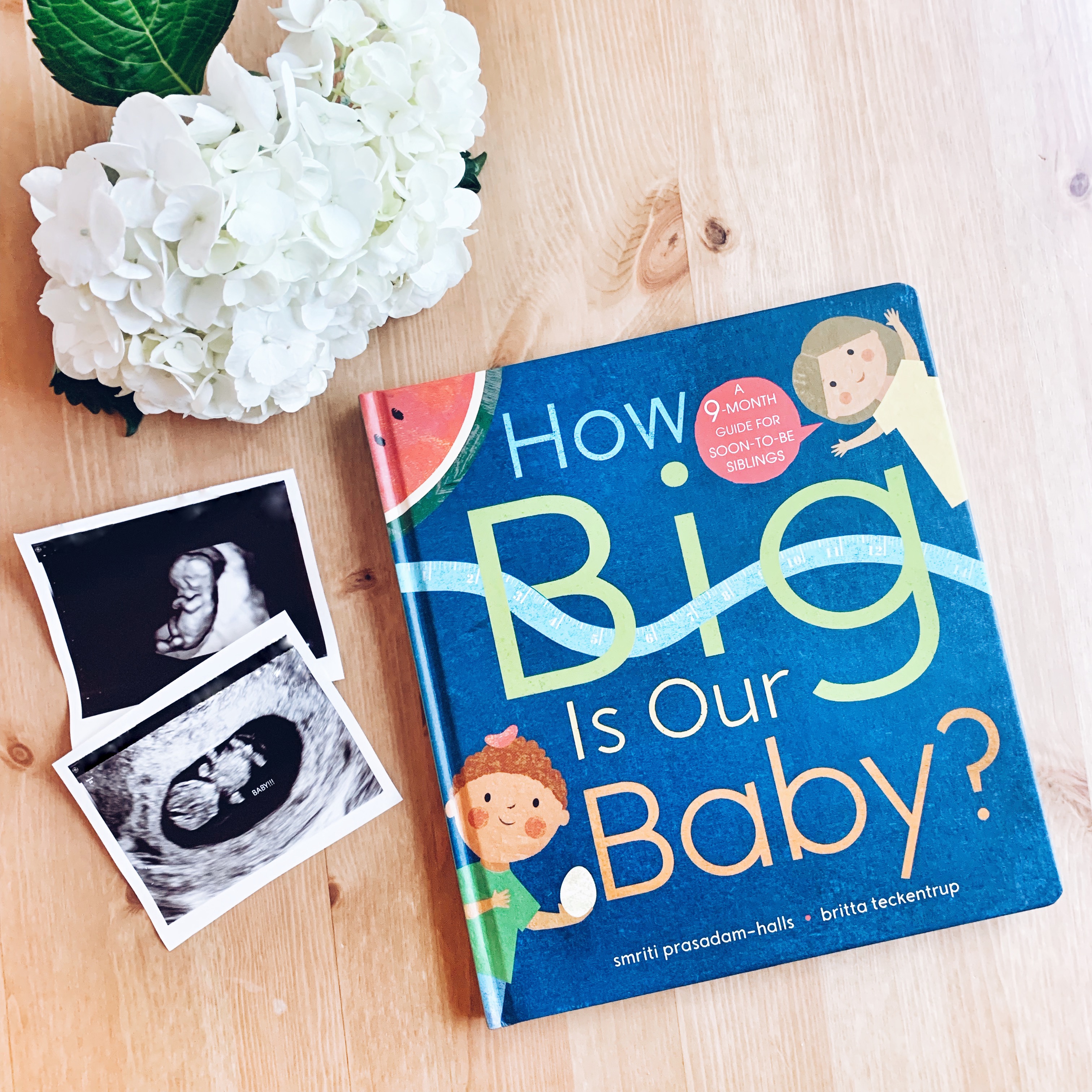 Thanks for sharing in our excitement and joy – we are over the moon!
Just trying to hang on through this sick stage…
and looking forward to getting into the bump not bloated look. 😉
Source link