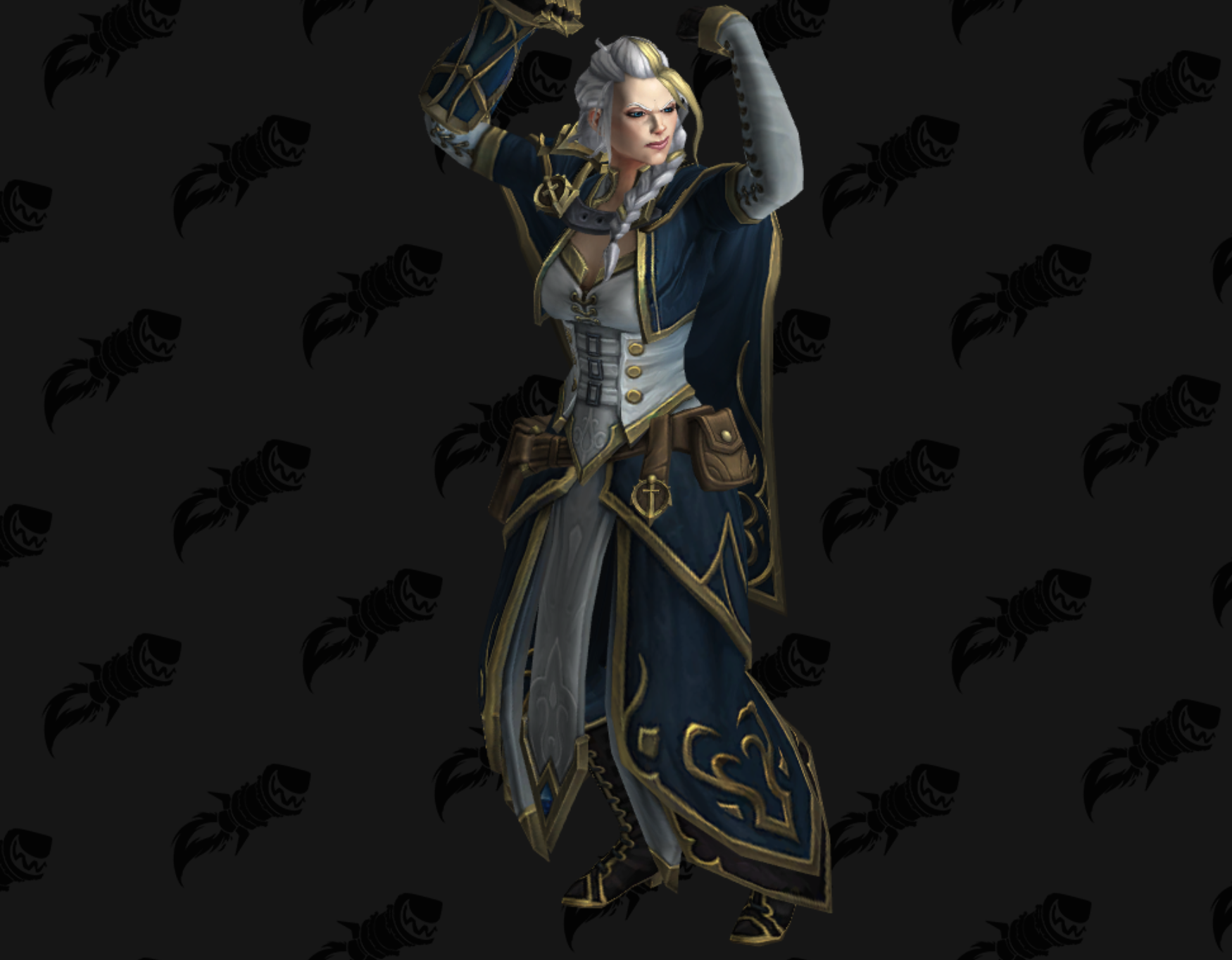 This post currently groups together models by type, and within each type there are headings describing the model below – so you can search and navigate around the page easily. Clicking on a screenshot opens up a larger preview of the model, and clicking on the model viewer button below opens up the model and animation options.
We have analyzed several different types of models in greater detail, should you wish to learn more about a popular set of models:
Creatures
Character
Pepe has Kul Tiras and Zandalari costumes.
Bwonsamdi
BwonsamdiSpirit
Katherine Proudmoore
Princess Talanji
Queen Azshara
Jaina
Anduin
Anduin's Horse
Greymane in Worgen Form
Xalzaix
King Rastakhan
Lord Waycrest
Bat Loa
Baby Brontosaurus
Armored TRex
Bat Critter
Brontosauras Mount
Brontosauras
Brontosaurus Pack
Compy
Diemetradon2
Giant Parrot
Gorilla
Giant Snake
Gold Dipped Mummy
Komodo Dragon
Pterrordax
Pterrordax Loa
Raptor Loa
Snake Loa
Parrot Mount
Pterrodax2 Mount
Sandstorm Elemental
Sea Eel
Skeletal Dire Troll
Skeletal Troll Warrior
Zandalari Female Kid
Zandalari Male Kid
Troll Mutant
Troll Priestess
Zandalari Raptor
Tiger Loa
Toad Loa
Toad Loa Mount
T-Rex Loa
Dire Troll
Dire Troll Boss Living
Dire Troll Boss Undead
Troll Specter
Thunder Lizard
Trilobite Mount
Trilobite
Troll Lich
Threshadon2
Tiki Man
Titan Keeper Troll
Toad Loa Mount
Toad Swamp
Wind Serpent 2
Zandalari Golem Gold
There are so many Vulpera models, we made a separate post with dozens of models to preview!
Vulpera Female Pirate
There are numerous Blood Troll appearances, please visit the Blood Troll Models and Animations Now in Model Viewer post to see a greater variety!
Blood Troll Female Caster
Blood Troll Female Melee
Blood Troll Female Dire
Blood God
Blood Tick
Blood Troll Beast
Blood Tick Larva
Blood Troll Beast Pet
Baby Pig
Cat2
Cat2Large
Cat2Shaggy
Cat2Pudge
Baby Komodo Dragon
Baby Saurolophus
Baby Turtle
Bee
Brontosaurus Pet
Cat_HallowsEnd
Chicken2
CornPet
Demon Goat
Ferret
FlyingMonkey
Frog2
Mechanical Chicken
Mechanical Hand Pet
Mechanical Prairie Dog
Mechanical Tiger
Pig2
Updated Prairie Dog
Spectral Cat
Silkie Chicken
There are dozens more horses, please visit the Battle for Azeroth Horse Models and the Norwington Estate Horse Show post to see them all!
Pirate Baron
Kul Tiras Female Kid
Updated Human Child
DrustvarHag
Human Female Kid Ghost
Human Male Kid Ghost
Swamp Beast
Raven
Drustvar Revenant
Drustvar Revenant Earth
Drustvar Revenant Frost
Tentacle Face Priest
Vulture
Wicker Beast
Witch
Wicker Golem
Human Male Kid
Kul Tiran Male Kid
Wicker Man 2
Tortollan
PigMan
DwarfSkeleton
Giant Wasp
Gnome Skeleton
Goblin Skeleton
Kezan Crowd Pummeler
Naga Lord
Tauren Skeleton
Winged Siren
Skeleton
Zombie Burnt
Zombie
Sethrak Caster
Sethrak Melee
Azerite Elemental
Birds of Prey
BoneSpider2
Crab2
Giant Spider2
Fungarian
Goblin Head Mech
Desert Lasher Orchid
Hermit Crab
HoverCraft
Hippo2
Hyena2 Mount
Hyena 2
Lava Tarantula
Mine Spider 2
Proto Drake Gladiator Mount
Quillboar2
Roly Poly
Stone Construct
Stone Construct Frost
Silithid Scarab
Shark
Tarantula2
Vicious War Basilisks
Source link