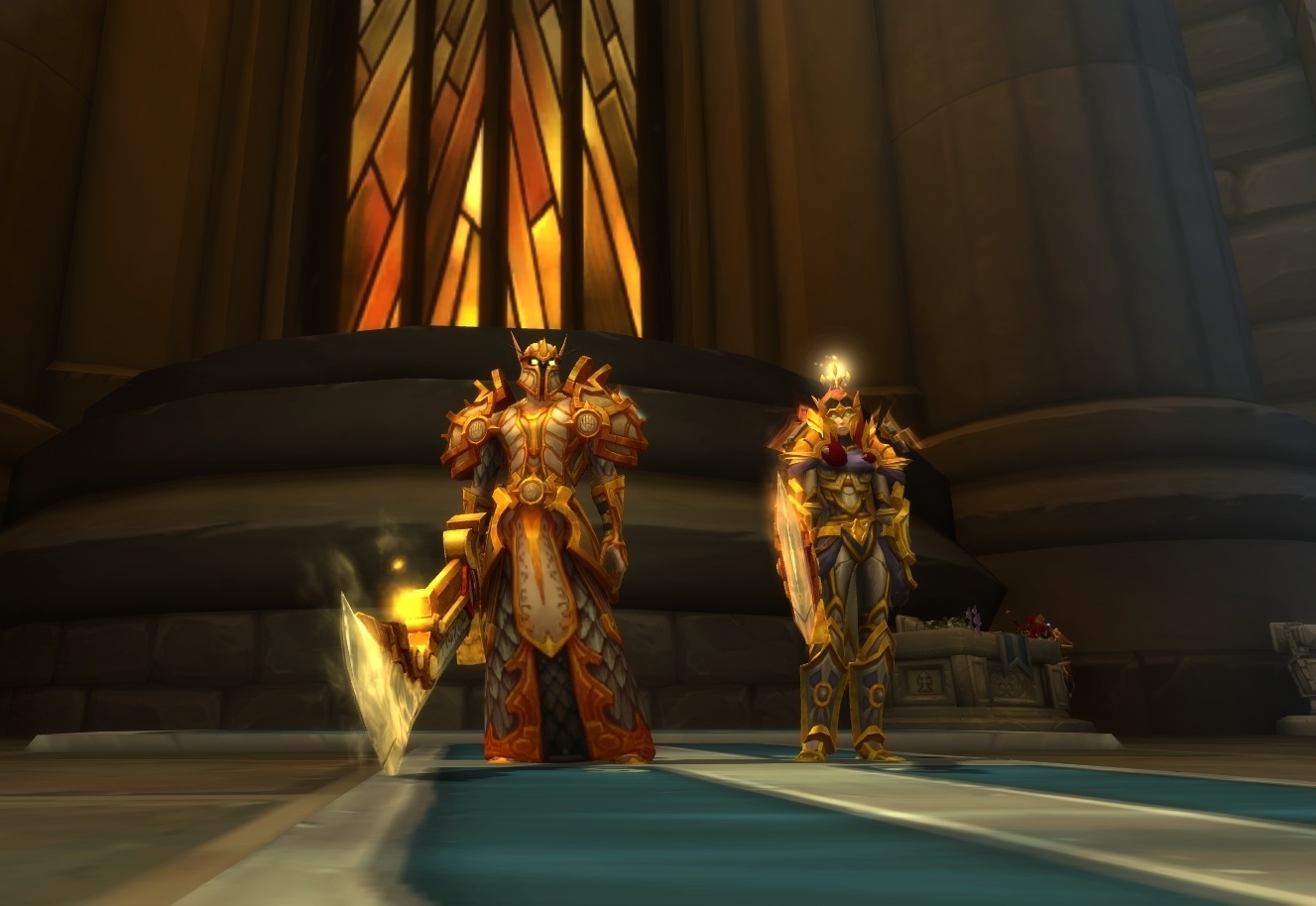 Welcome back to the Battle for Azeroth Community Opinions series. This series will span the Battle for Azeroth Alpha and will cover multiple topics including but not limited to the state of a class, questing, dungeons, raids and Mythic+. We will focus on a specific topic every week and for this week, we've decided to delve into the Paladin specs! Let us know what you think of this type of article in the comments.
We've invited some members of the community to give their thoughts and opinions on the current state of the Paladin specs on Alpha including, but not limited to some of the following topics:
New and replaced spells and talents
Losing artifact traits and legendaries
Feedback from Legion
The current state on Alpha
Make sure to check out our comprehensive list of class changes which is updated after every build. Here are the State of the Class articles we've done so far:
Holy Light has a New Animation in Battle for Azeroth.
Holy Paladins have seen very few changes from their Legion playstyle so far.
Specialization
Talents
Pelinal
Rhyno
ZerotoRescue
Protection Paladins have not had many changes so far.
Specialization
Talents
GrayHound
Panthea
Treckie
Woliance
New Mastery, and many talent changes.
Specialization
Talents
Removed
New
Swapped Positions
Changed
Max
Mbdtf
Rebdul
Skeletor
Solsacra
Thete
Blessing of Freedom and Divine Steed have had their cooldowns increase.
Spells
Blessing of Freedom   Places a blessing on a party or raid member, granting immunity to movement impairing effects and forced movement effects for 8 sec.
Unbound Freedom: and increasing movement speed by 30%
Cooldown changed from 25 sec recharge to 45 sec recharge
Crusader Strike   Strike the target for * ((min(Level – 1, 19) * 6 + 96) / 210)] Physical damage.
Cooldown changed from 4.5 sec recharge to 6 sec recharge
Divine Steed   Summons your Holy mount to ride for 3 sec, increasing movement speed by 100%. Usable while indoors or in combat.
Cooldown changed from 45 sec recharge to 1 min recharge
Talents
Judgment of Light   Judgment now applies Judgment of Light to the target, causing the next 40 successful attacks against the target to heal the attacker for (20%5% of Spell power).
Now Holy/Protection, no longer Retribution
Repentance   Forces an enemy target to meditate, incapacitating them
Usable against Demons, Dragonkin, Giants, Humanoids, and Undead.for 1 min.
Usable against Humanoids, Demons, Undead, Dragonkin, and Giants.