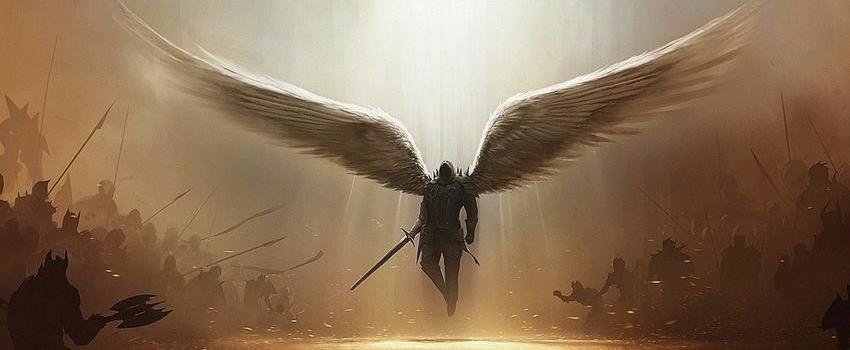 It seems there's been a major shift in community management for Diablo 3 as we've noticed over the last couple of weeks, as Associate producer Matthew Cederquist is replying to basically every relevant active thread on the official forums. After a long time of very few responses and poor communication with the community, it seems the Diablo 4 reveal re-prioritized things and we now have some proper blue representation for D3. While a lot of these replies are just "we are aware and working on it", we can't really expect a lot more from the very small dev team still working on D3 so this shift is pretty significant if you take that into consideration. Today we have a look at the topics we've gotten a reply on over the holiday weekend – an upcoming brawl leveling trick, the party XP bug, 10,000+ paragon level Barbarians and Crusaders, addons and bots and, of course, Angel squishiness.
Matthew has been very active over the holiday break and responded to a whole host of popular topics, starting with an interesting one – it seems there's a way to get to 70 in around an hour through brawling! You just set the difficulty to T6 in a 4 player party and brawl away until you ding max level pretty fast. Obviously speed leveling isn't anything new as players can be power leveled by others very quickly anyway, but apparently this method wasn't intended and will be fixed, as you don't need a higher level player to boost you for it to work.
Then there's the party joining bug that was supposed to be fixed a few days ago but apparently wasn't:
There's also been a lot of discussion about balance and Barbarians and Crusaders in particular, with two specific examples being used as a debate/whine point on the forums, as one Barb managed a 142 GR within 12 minutes (and of course was used as proof that Barbs are fine) and one Crusader at 146 GR was pointed out as OP. It turns out both of these are non-seasonal and have over 10,000 paragon levels, but Matthew had two very differing comments for them starting with the Barbarian:
Not to put too fine a point on it, but at those paragon levels and THAT high a GR clear, with the amount of factors going into builds etc, classes are never EVER going to be that balanced. Not in D3, not in D4 or any other game ever made by anyone. Seriously. People asking for that level of balance in an ARPG are just begging for a watered-down, +0.3% to damage affixes and talents systems, because those are the only ones that can ever be balanced to such a degree. Just accept the fact some classes will be more powerful than others and let there be actual builds and creative uses of them in the damn game and shut the hell up on this eternal balance quest that's basically ruining RPGs.
Ok, not sure sure where that rant came from but I stand by it!
Then it's on to a discussion on addons/mods, with TurboHud being the focus of discussion, and it seems we'll be getting a larger post on the topic of mods soon as well, with bots being in the cross hairs as well:
And finally we have an answer to the age old question: Just how squishy are Angels? It seems some players aren't happy with the 500 killstreak ability proc as their feathered friends die too quickly to the Rift Guardian:
Related Diablo 3 articles:
Source link