I love making my kids felt food to play with!
But let's be real…I'm their #1 customer so you know I had to make my go-to around here! 😉
With five kids, ages 10-17 months….felt food is the toy that EVERYONE plays with!
And I love that I can give them something to spark their imagination and play time.
The big kids got home from school and suddenly our playroom turned into a hustling
and bustling Chick-Fil-A complete with a drive up window.
Waffle fries were flying! Literally. Hunter kept throwing them at me.
YOU CAN MAKE THIS. I hope you download the pattern and give it a try.
I made them with a simple hand stitch so no sewing machine is needed.
I went to my local Chick-fil-a and told them what I was making…they gladly grabbed
some containers for me to use at home. So kind of them!
Keep on scrolling to see photos of the felt food and to download the patterns. Enjoy!
(I also have shared Mexican Felt Food Patterns and
my Sweet Treats Felt Food Patterns.)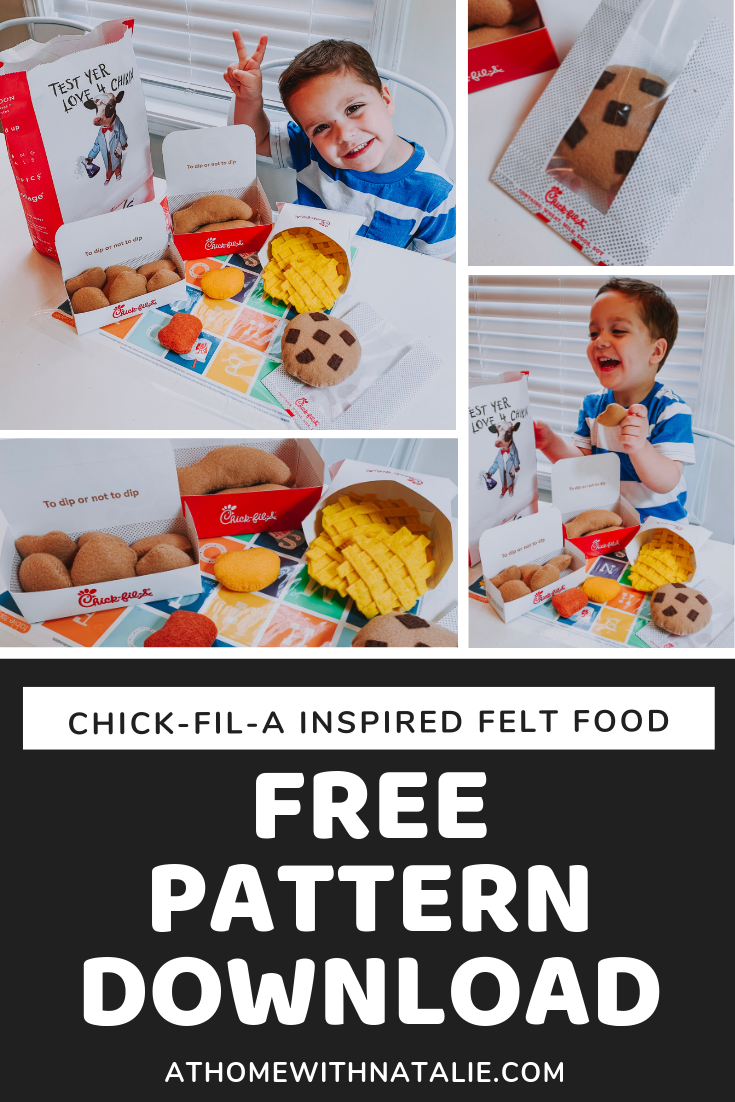 CLICK HERE TO DOWNLOAD NATALIE'S
CHICK-FIL-A INSPIRED FELT FOOD PATTERNS.
I use the site media fire for downloads- It's safe to use I promise!!
Click the big Green Download Button.
If you make your own set of felt food with the patterns I would love love to see them!
Please tag me on Instagram or DM me a photo!
@athomewithnatalie
The reaction from the kids was THE BEST!
Asher and I played at the kitchen table…he took my order a few times.
Then Hunter woke up and we took the fun to the playroom!
He was LOVING filling up the waffle fry container with the fries.
I was loving that it was a soft toy that I couldn't get bonked with when he threw it.
We are deep in a throwing/play ball phase. ready or not! 😉
When Sophia got home from school she saw the Chick-fil-a "food" and containers all
over the floor and said, "MOM!! Your Chick-fil-a is everywhere!!"
Thinking it was big mess! haha. We all got a good laugh out of that!
Here's some shots of our fun and then I'll share
Supplies, Steps, more detailed photos and HOW-TO' tips!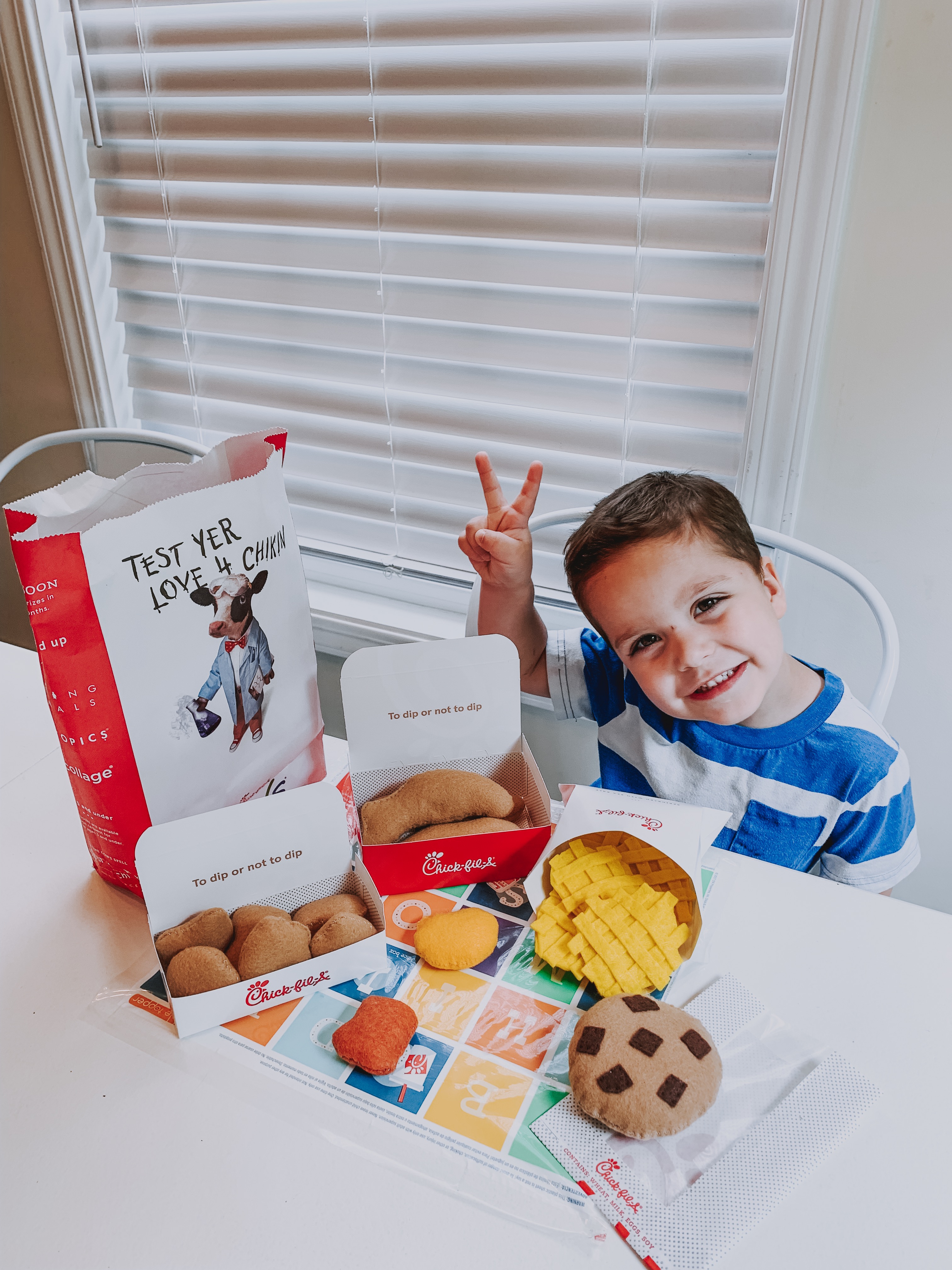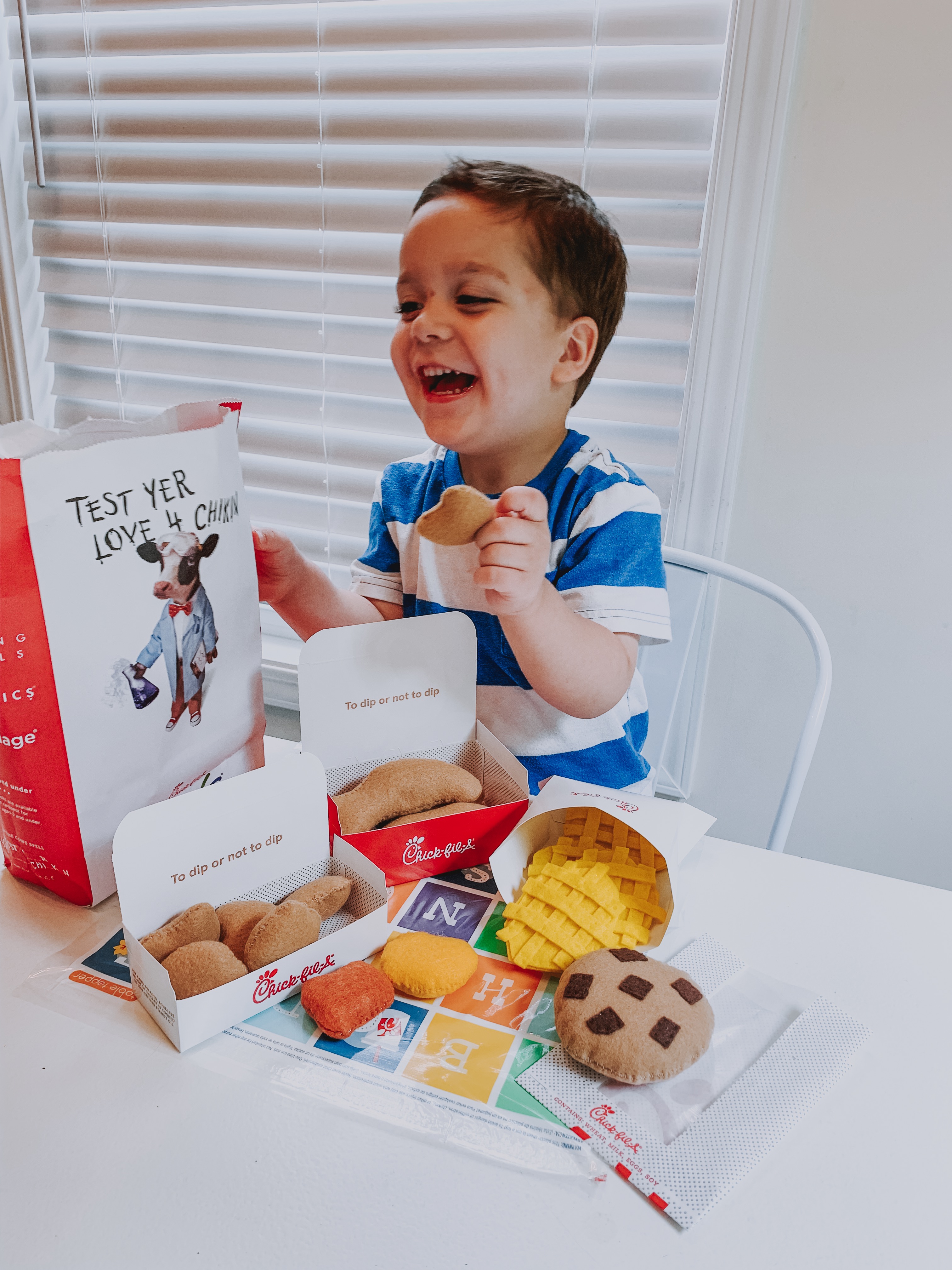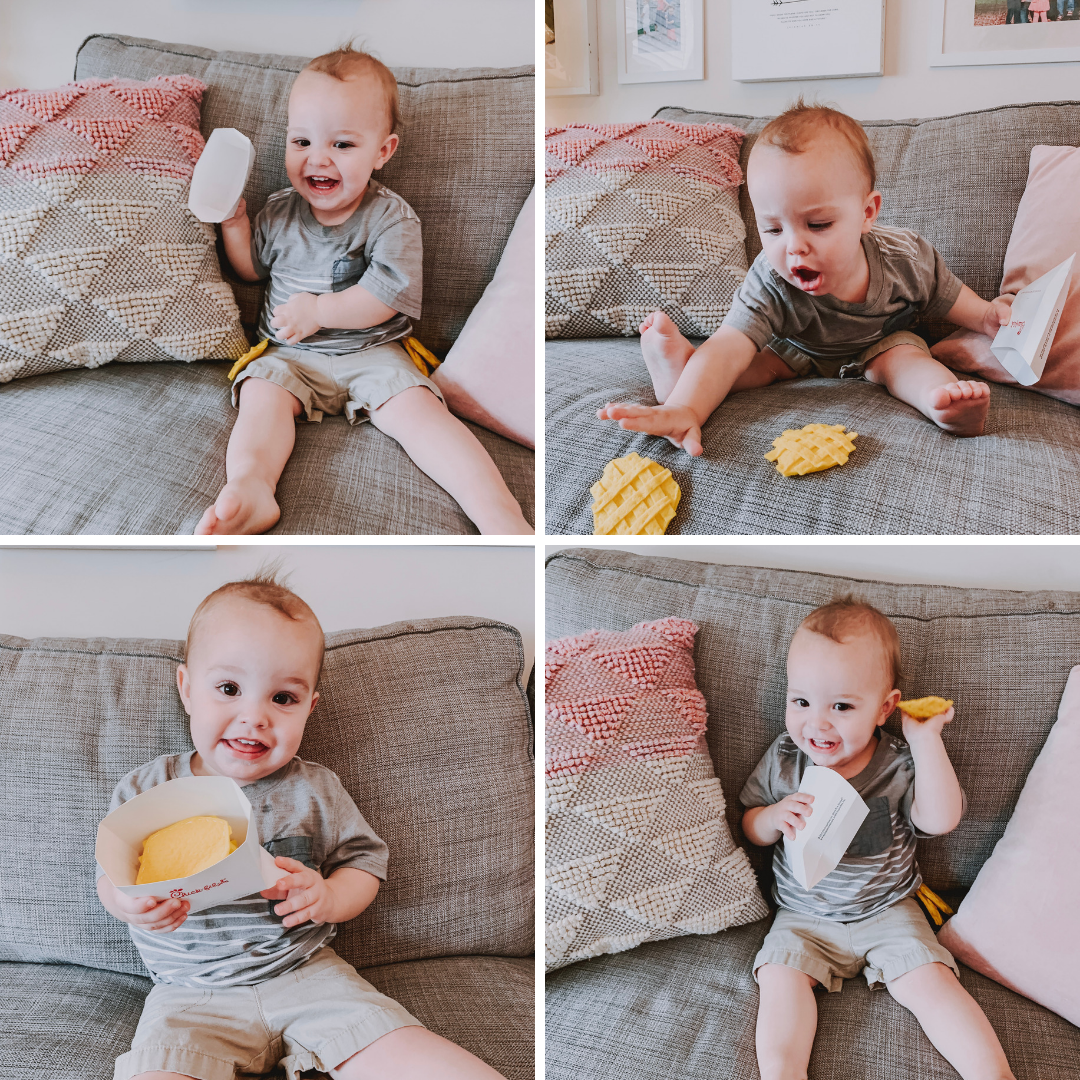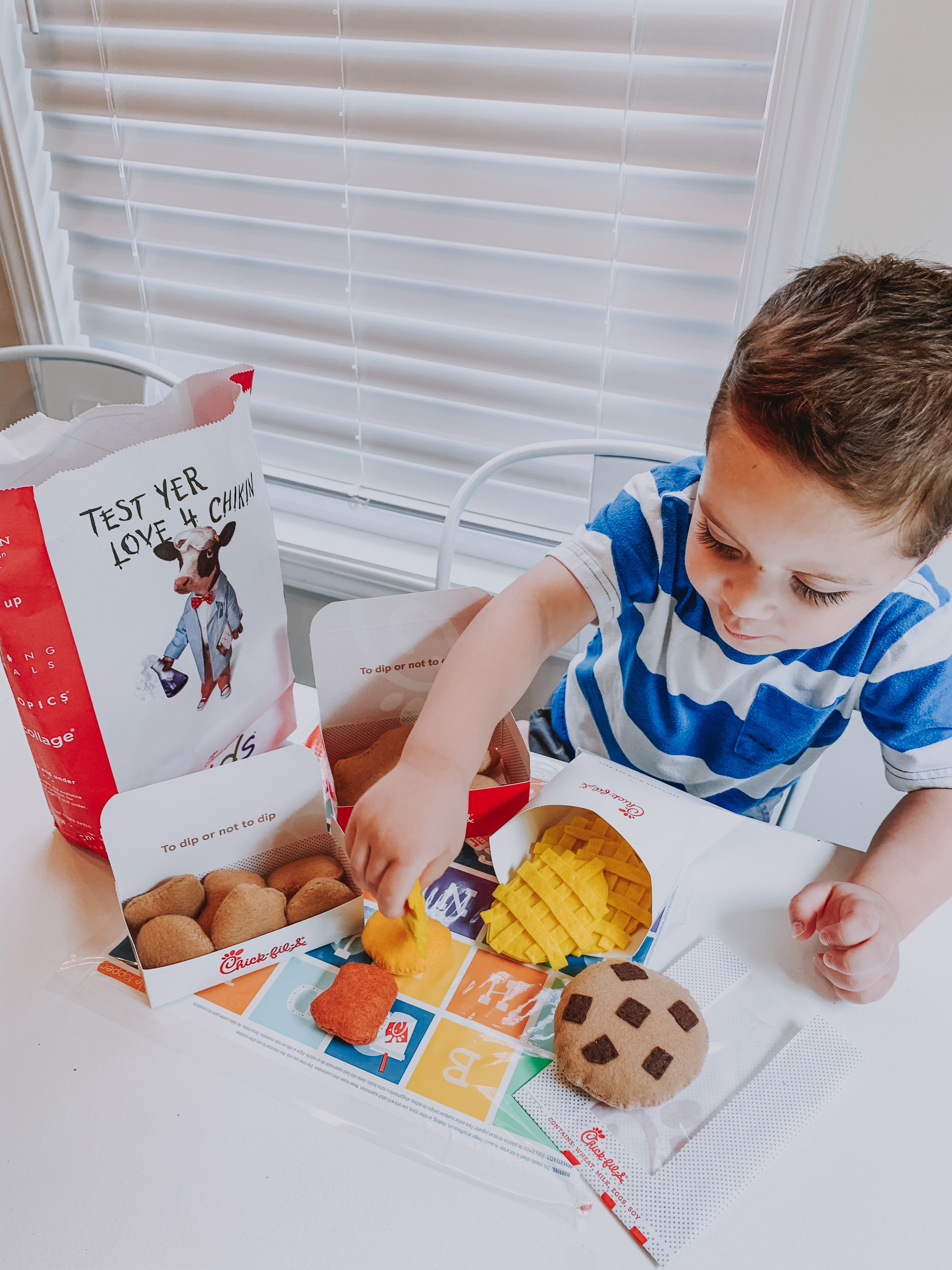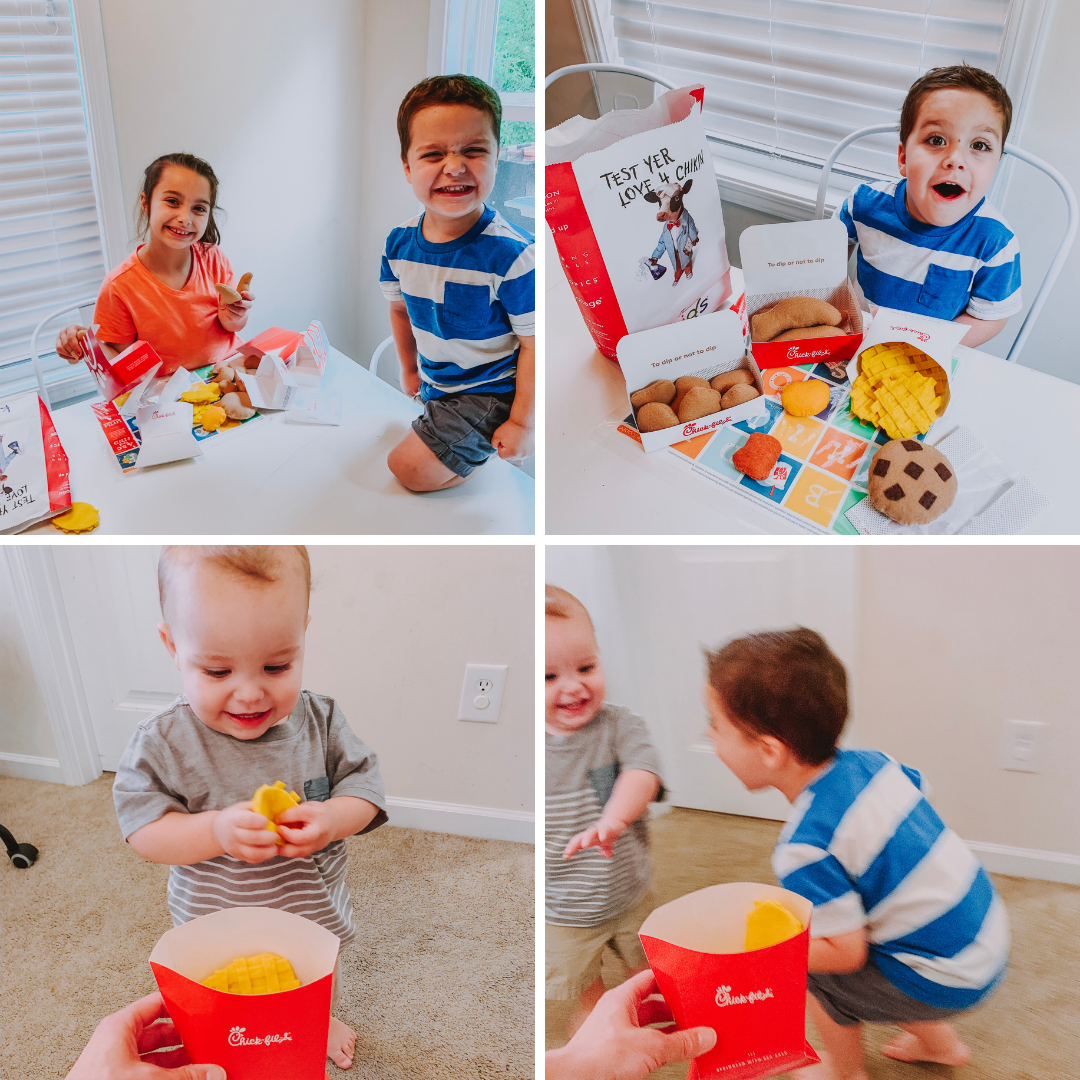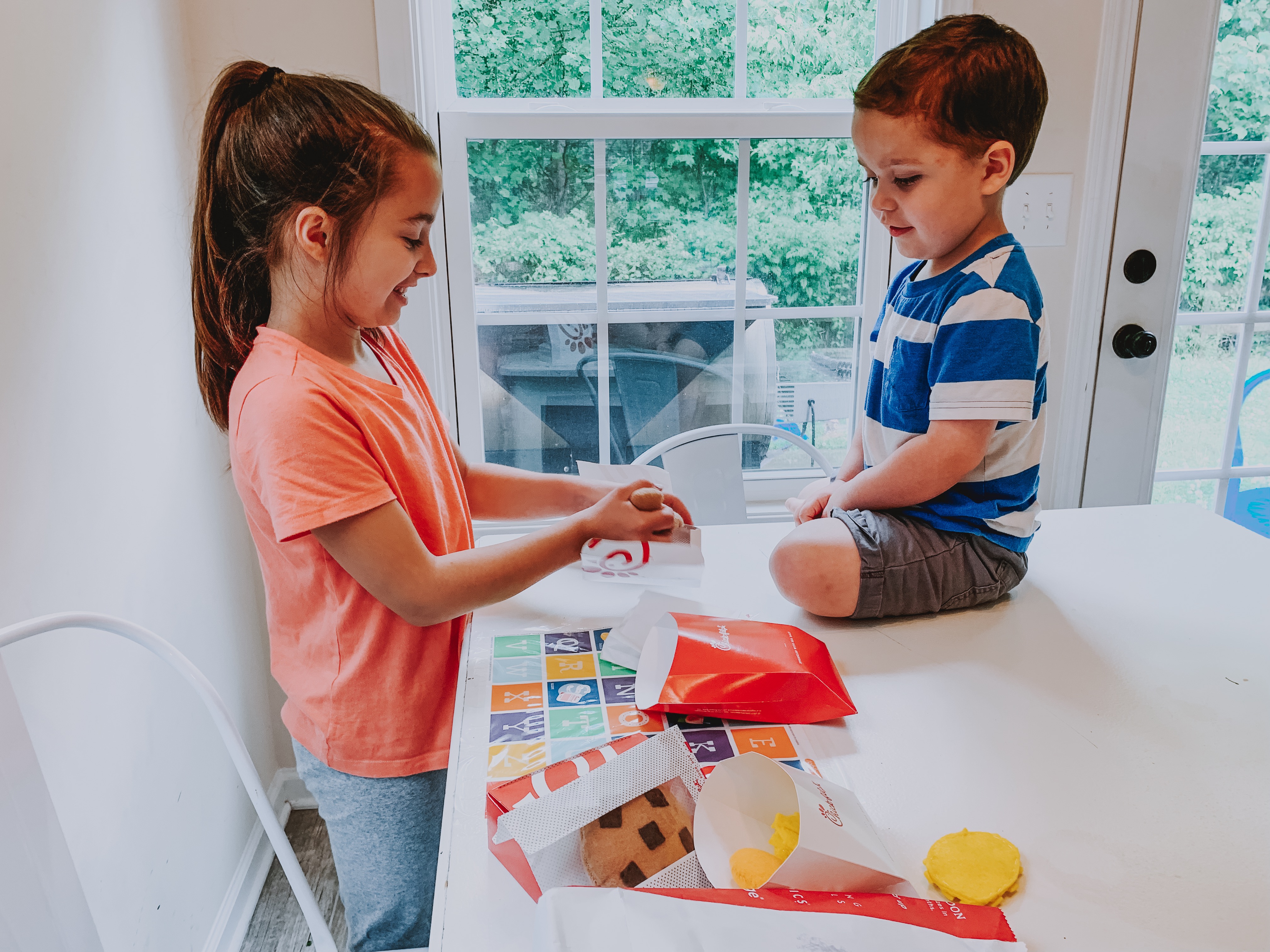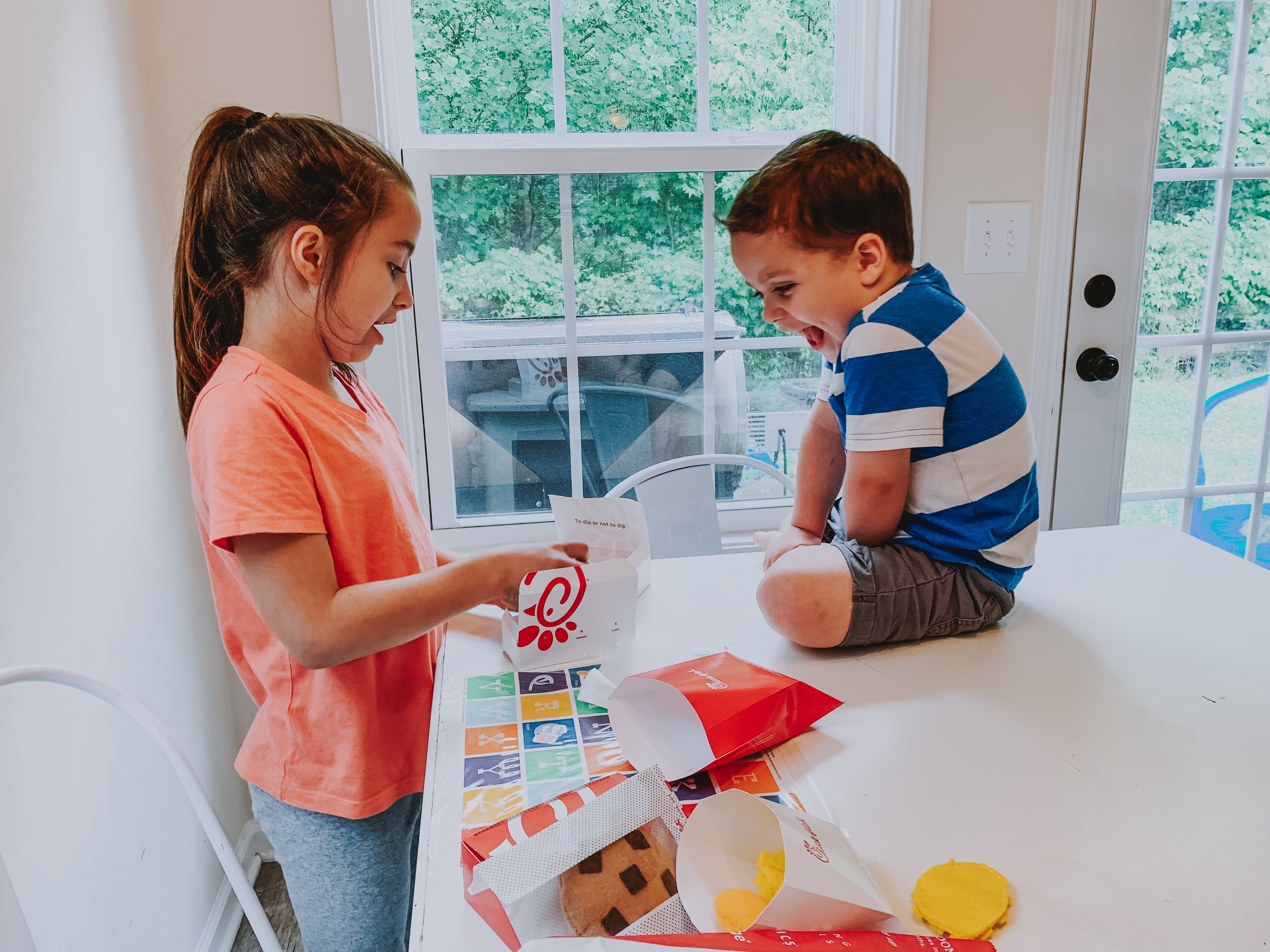 SUPPLIES:
Natalie's Patterns (I like to print on card stock.)
Felt (I get mine at Michael's.)
Needle
Thread
Scissors
Batting Material (From Michael's too.)
STEP 1.
Print out my patterns.
STEP 2.
Cut out the felt.
STEP 3.
Do a simple whip stitch to create your felt food!
I did different stitch on the strips..but if I made again
I would use the whip stitch like the others. It's just SO EASY. and fast.
Here's a tutorial I found online to show you how.






HOW TO: WAFFLE FRIES
So these are SUPER EASY.  You just cut out the basic fry shapes fro the pattern. X2 for each one.
(One is going to be the back to hide all your stitches for the "Waffle" part.
So just stitch one layer of the little lines on…
and then stitch the other layer going across…
And then attach the back and sew around it to hide those stitches and make it pretty again.
I didn't put batting in these I thought they were puffy enough.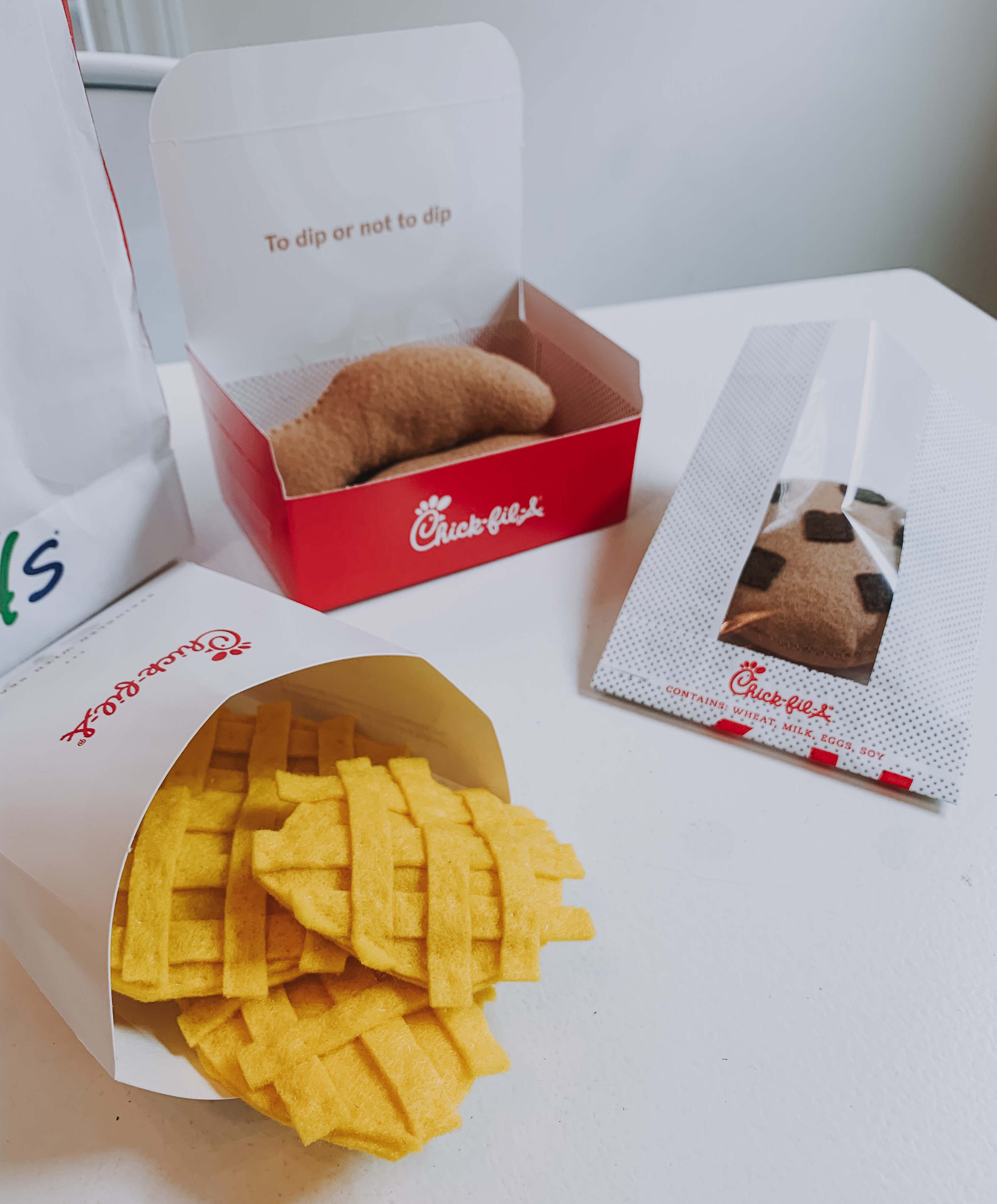 HOW TO: CHOCOLATE CHIP COOKIE
For the cookie you cut out the cookie pattern X2.
Add some chocolate chips to one of the sides.
Then face the sides together that you want to have as the "outside" of your cookie.
Stitch it almost alll the way around..and then tie it off.
You'll flip it inside out (that's how it puffs up!) and add some batting.
Then just go back and close it up!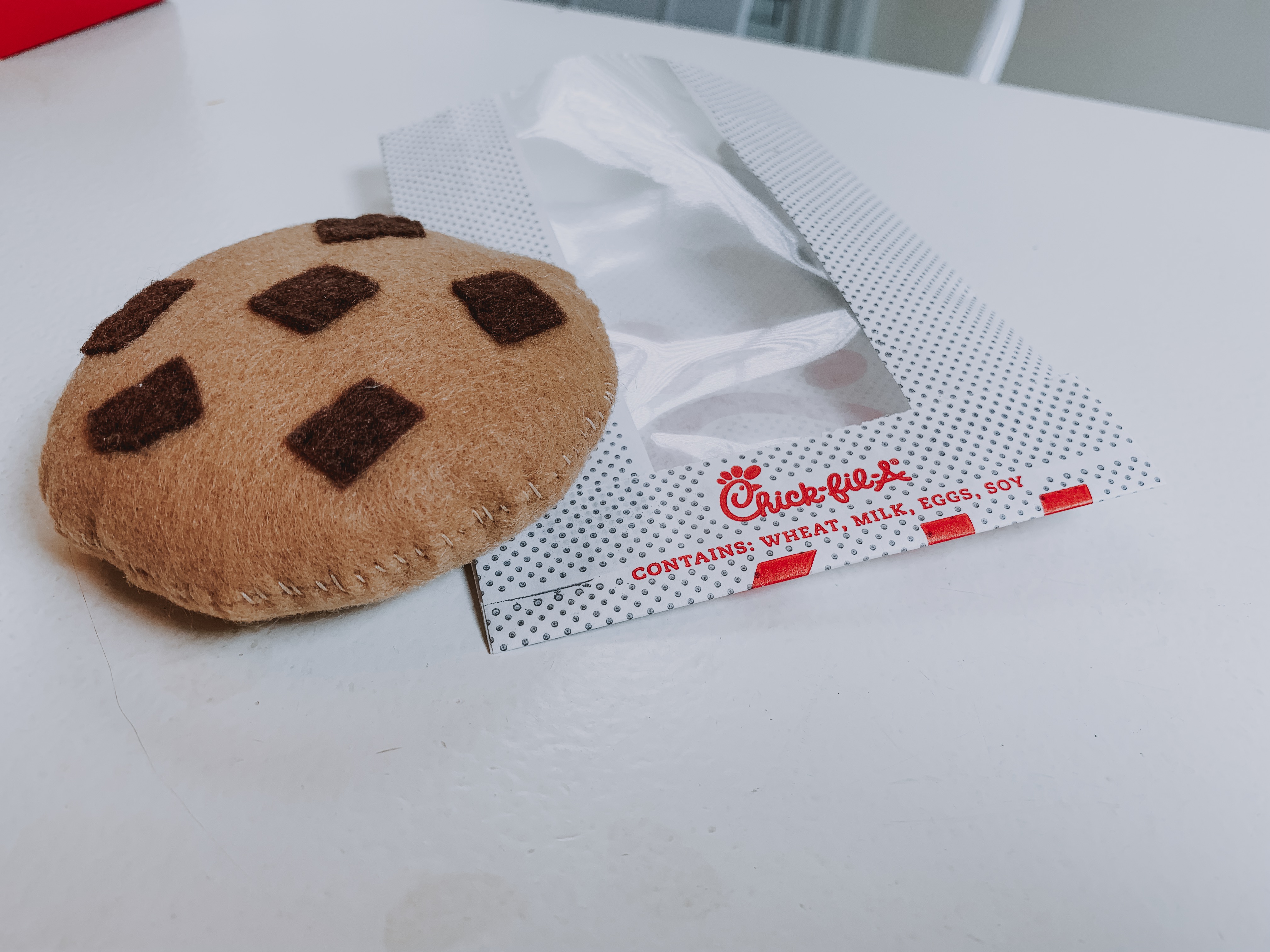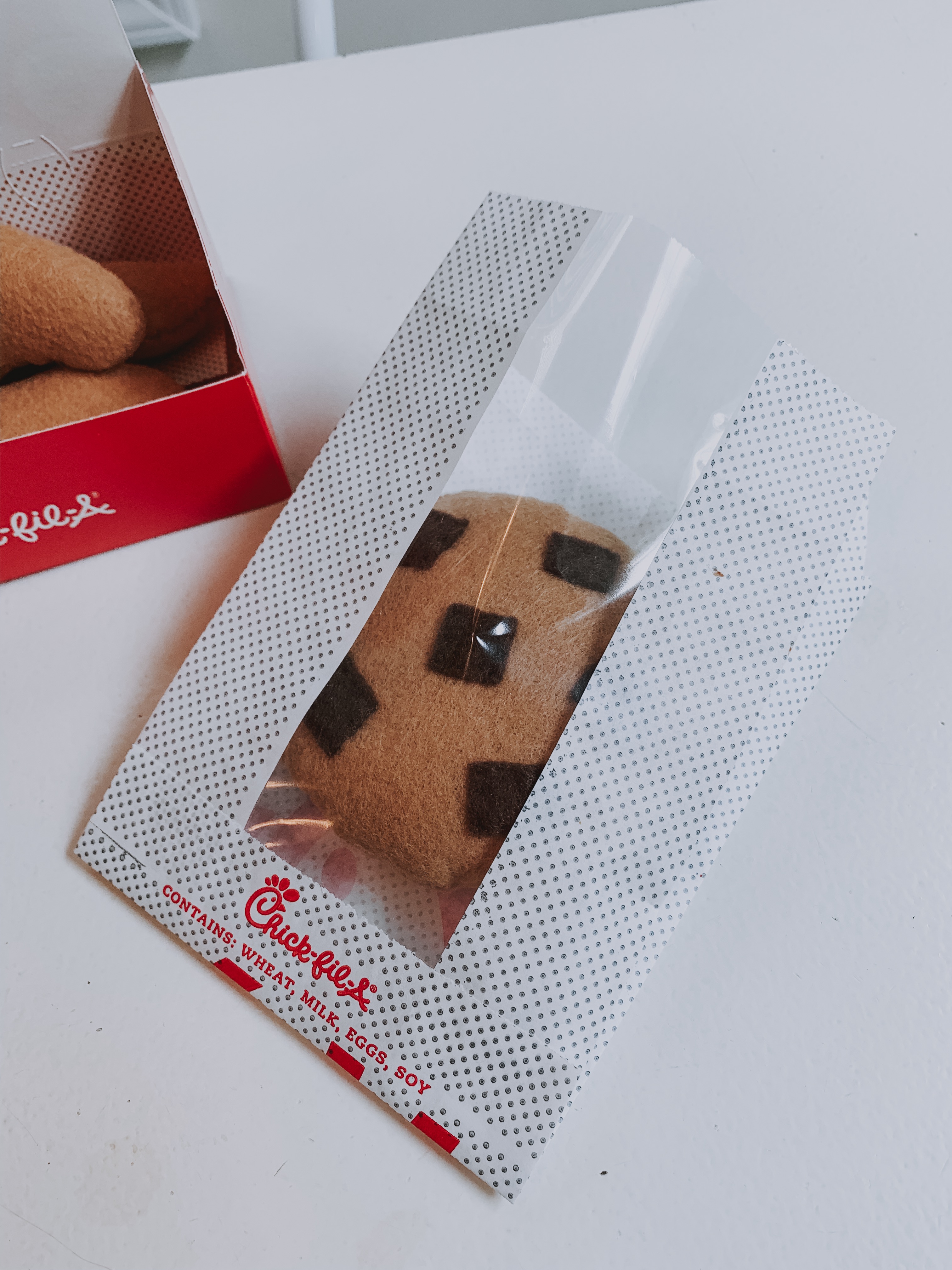 HOW TO: NUGGETS + STRIPS + DIP
These are similar to the chocolate chip cookie.. but without the chips.
You juts cut out pattern X's 2 and face the sides you want "showing" together.
I did a whip stitch with the nuggets and liked how they looked better.
But honestly… just stitch the things together! they're nuggets! lol.
The kids thought these were too fun! and of course… we needed DIP!!….
Same exact idea as nuggets. I thought of making a container but that seemed a little more extra.
I wanted easy examples of felt food!
Plenty of times we just dump some of the sauce on their plates.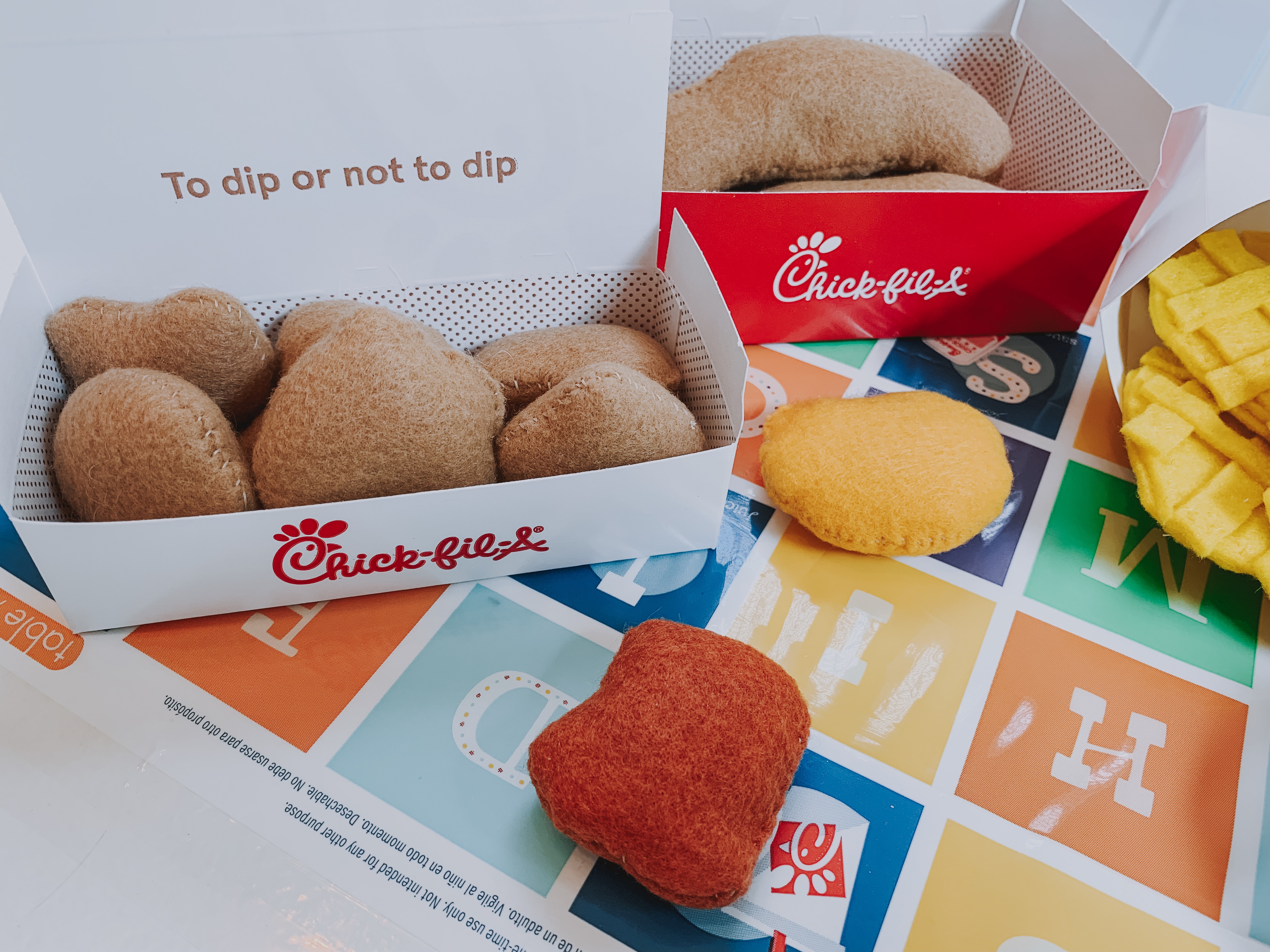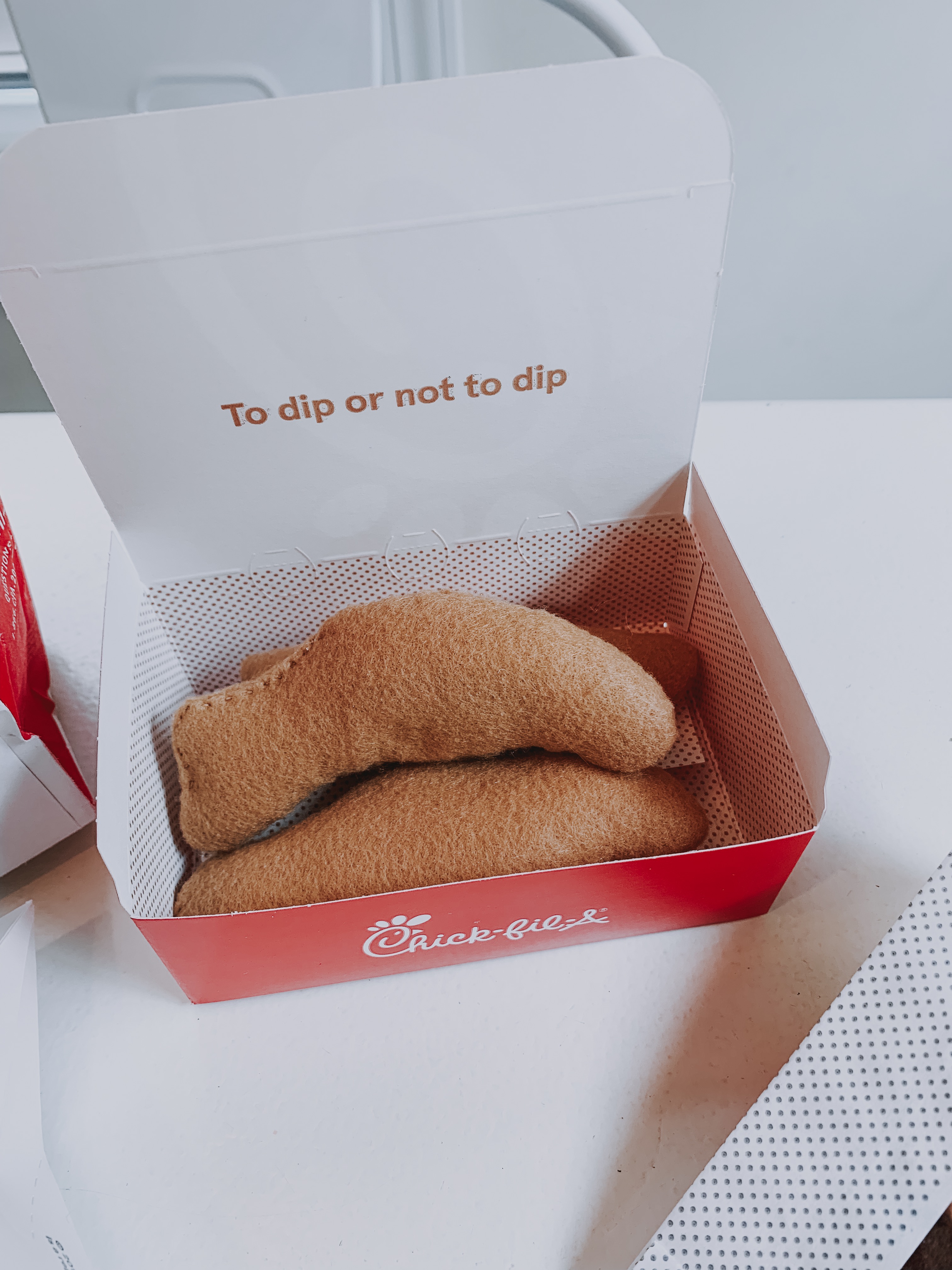 CLICK HERE TO DOWNLOAD NATALIE'S
CHICK-FIL-A INSPIRED FELT FOOD PATTERNS.
I use the site media fire for downloads- It's safe to use I promise!!
Click the big Green Download Button.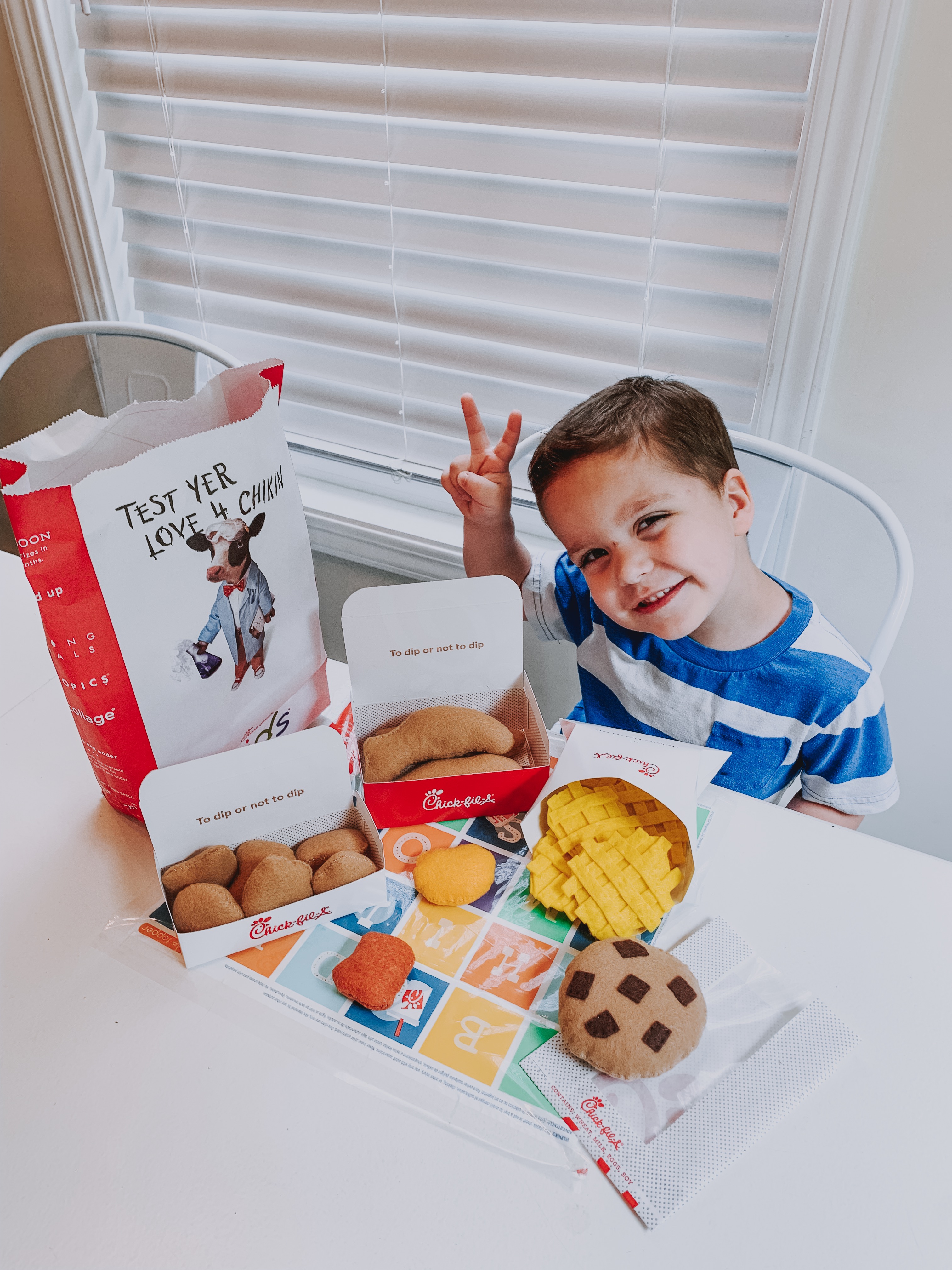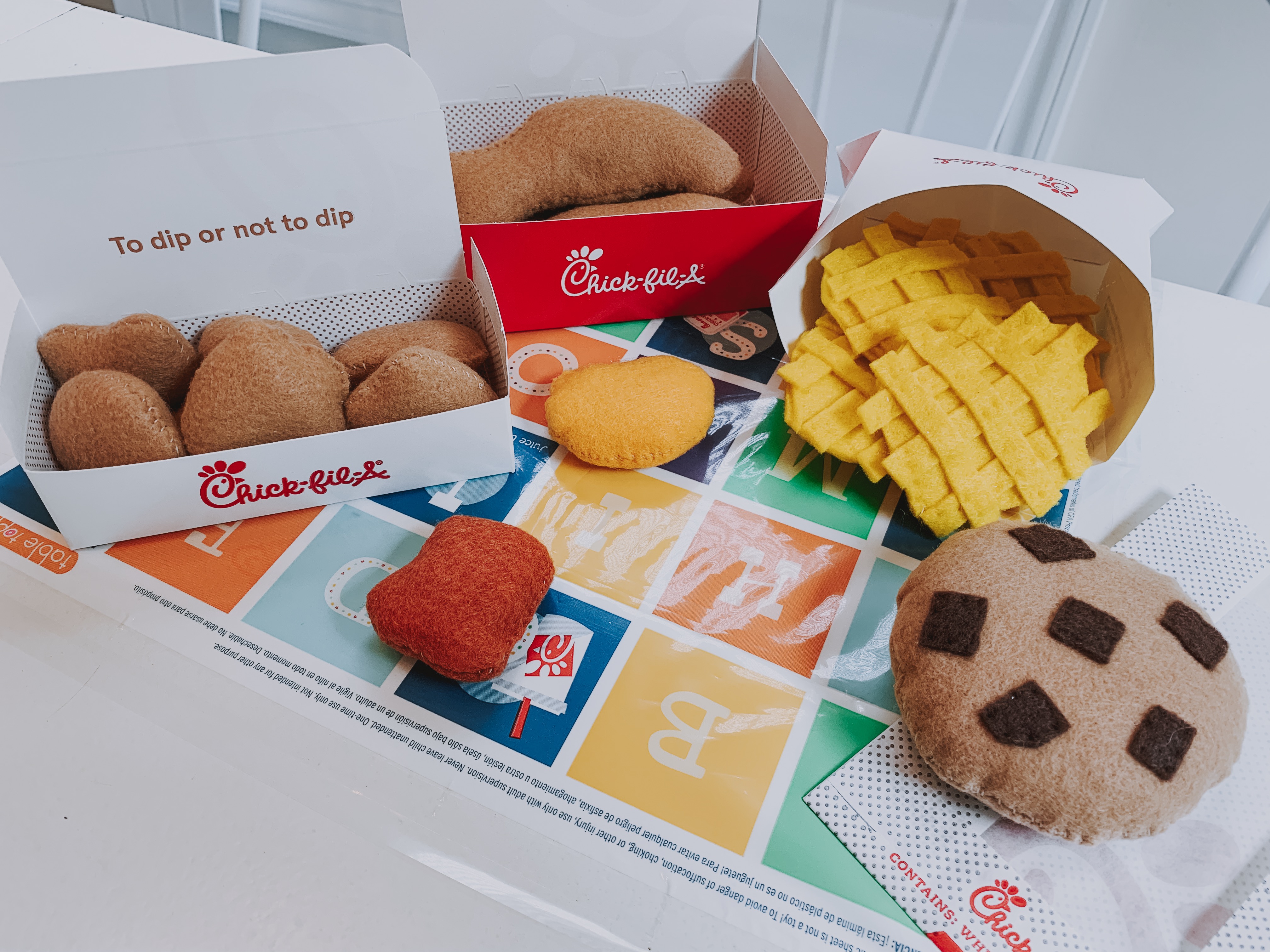 If you like these… you probably will like my Mexican Felt Food Patterns.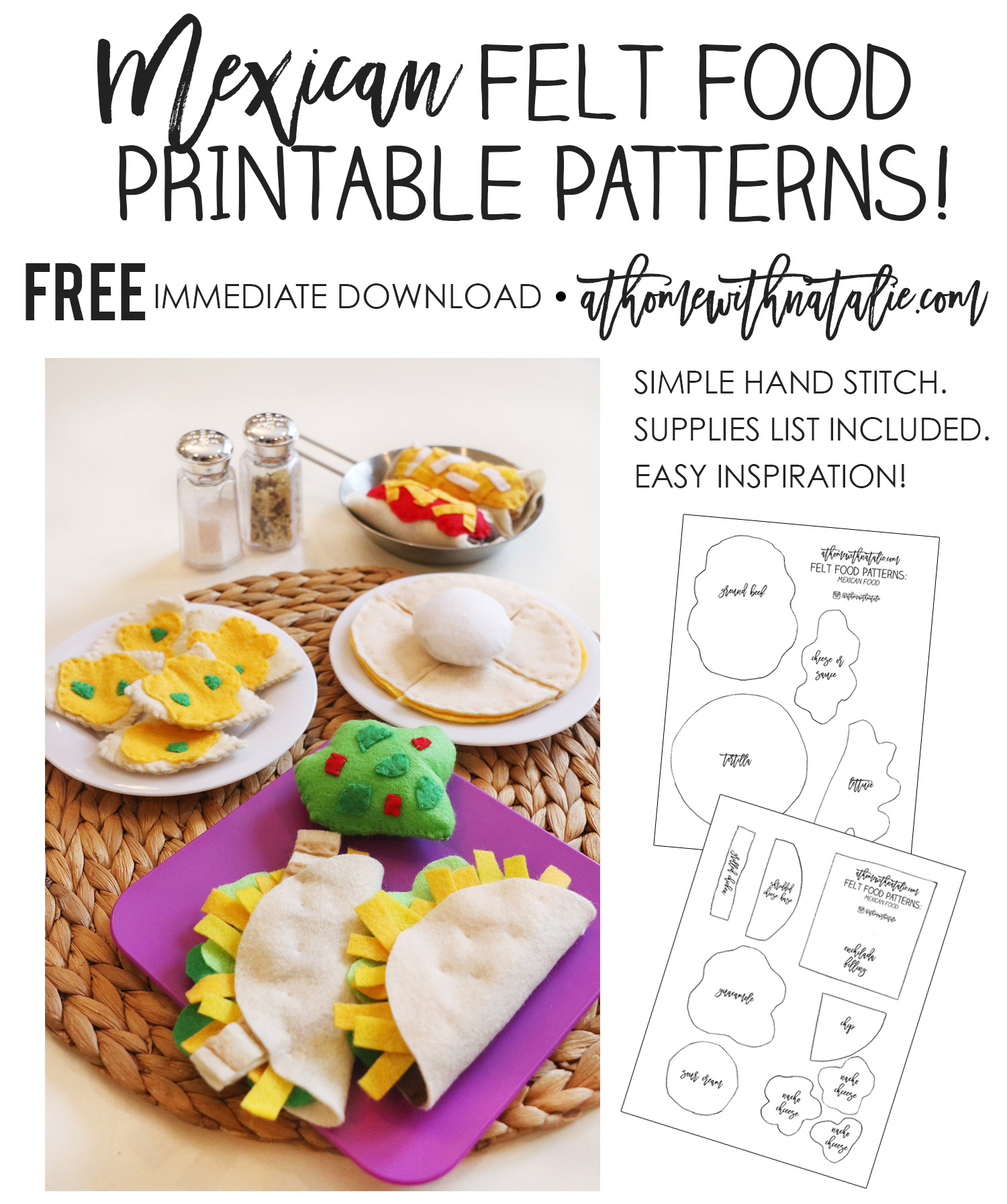 And my Sweet Treats Felt Food Patterns!
(I told you….I'm their #1 customer. gotta make stuff I WANT to order. haha!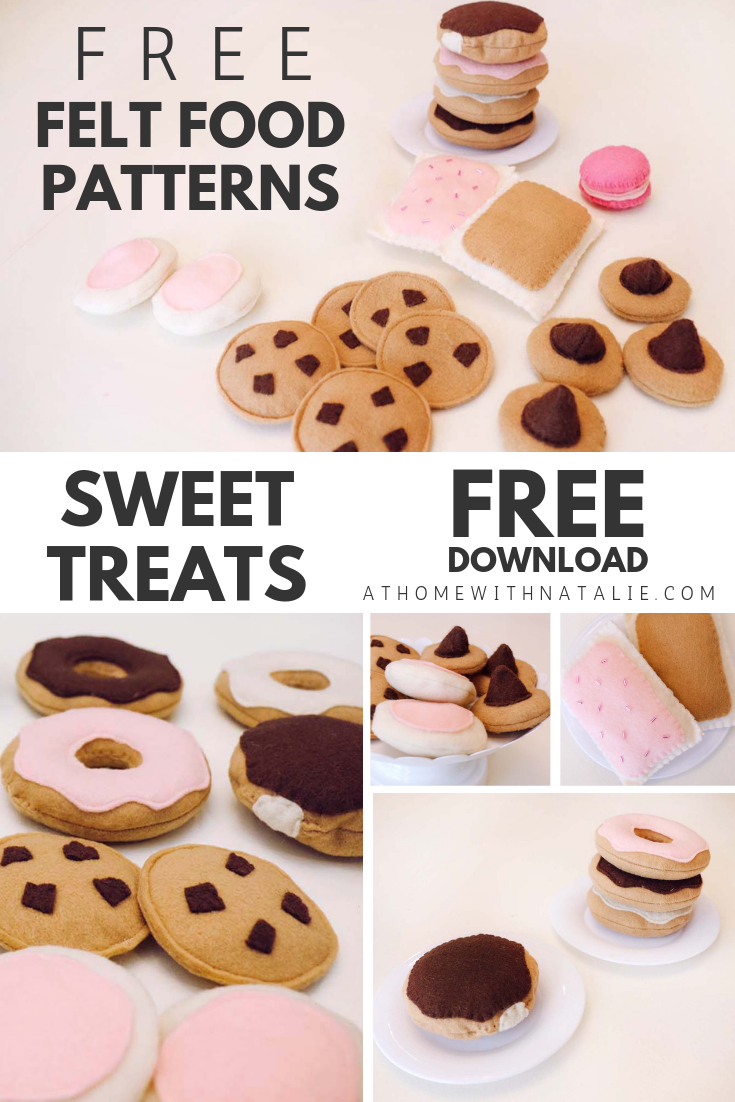 These have been so fun for my kids.
It's "my pleasure" to offer you guys the felt food pattern!! 😉
Hope you make some up for your family to enjoy.
Thanks for stopping by!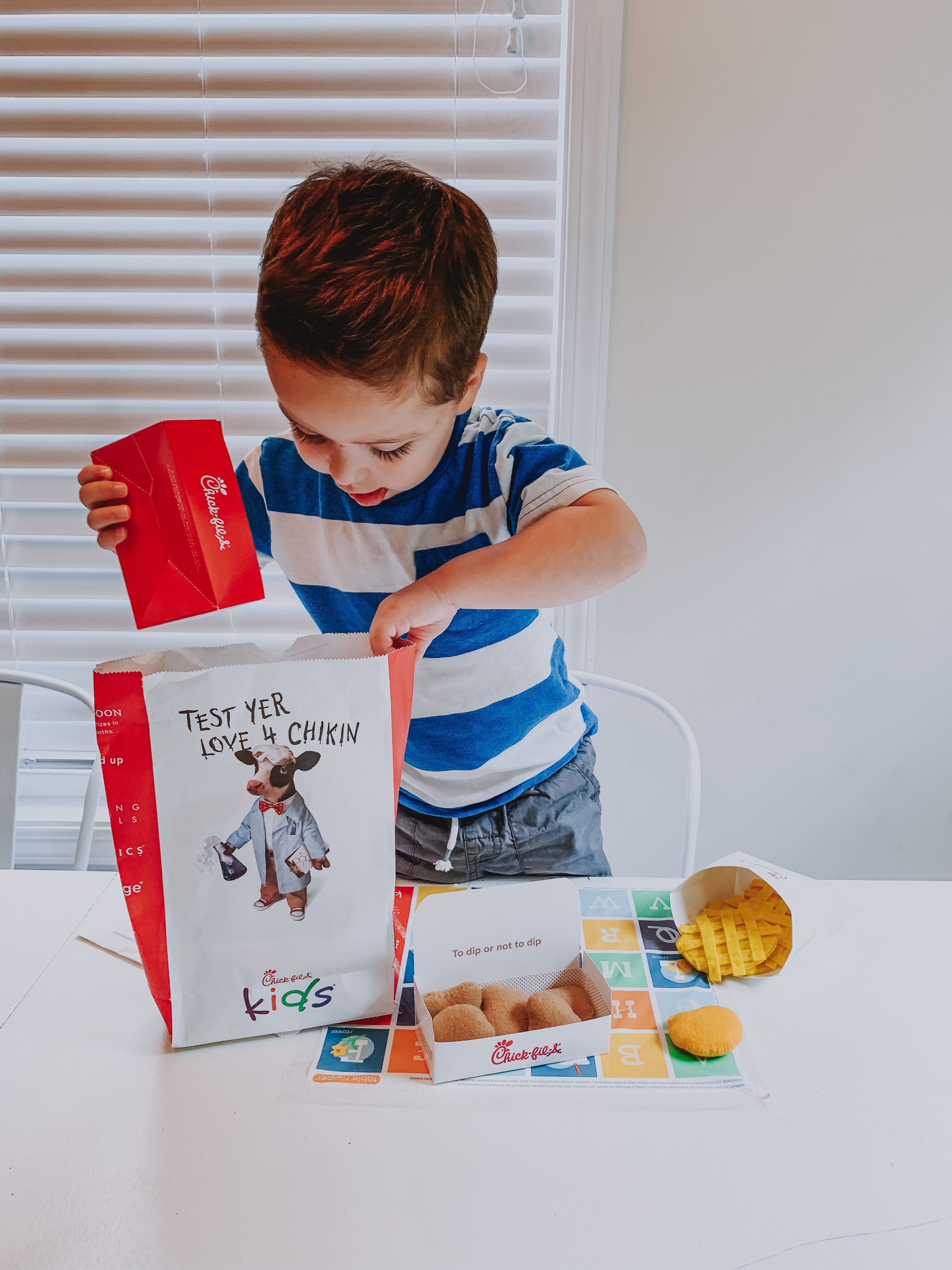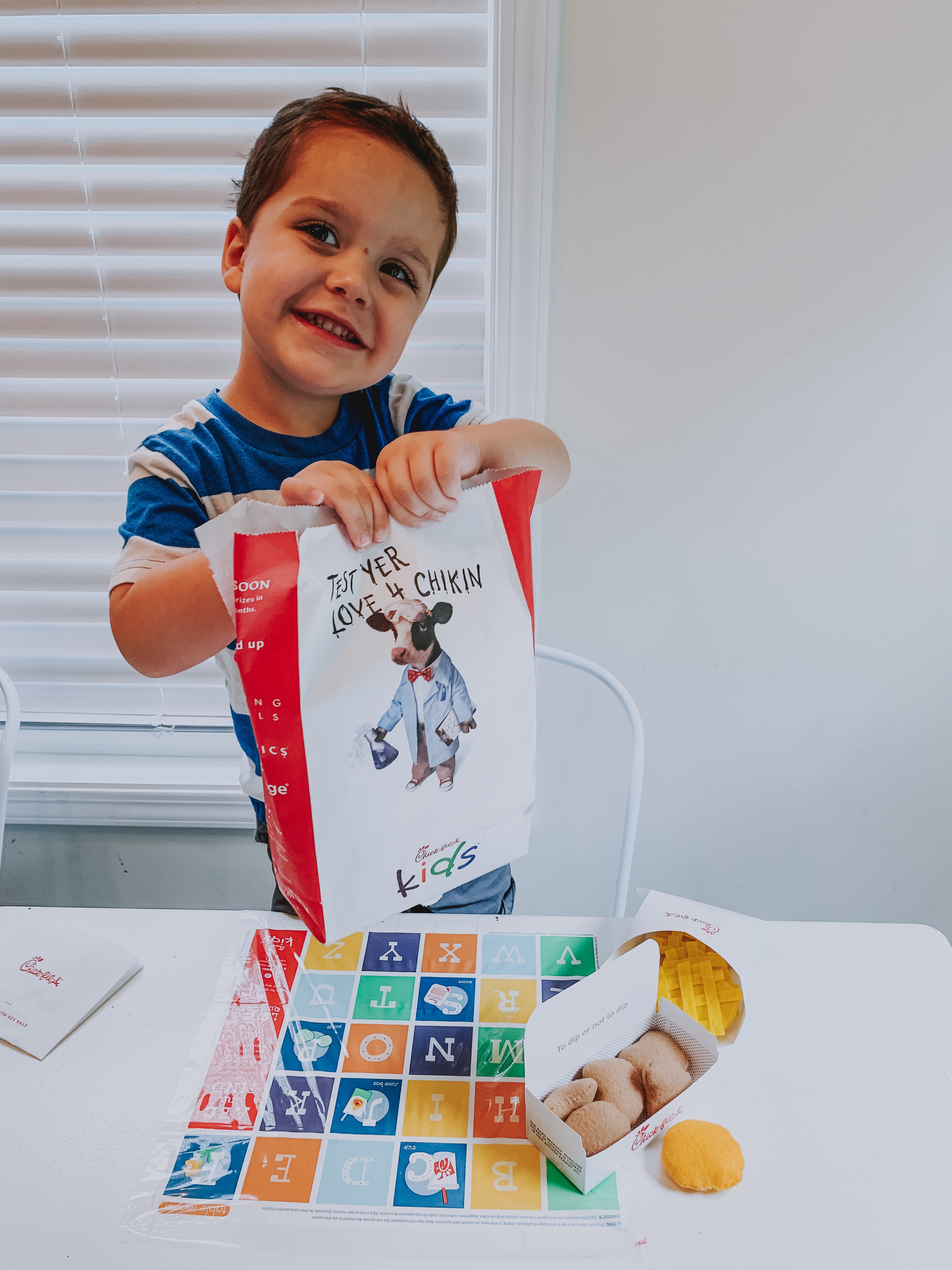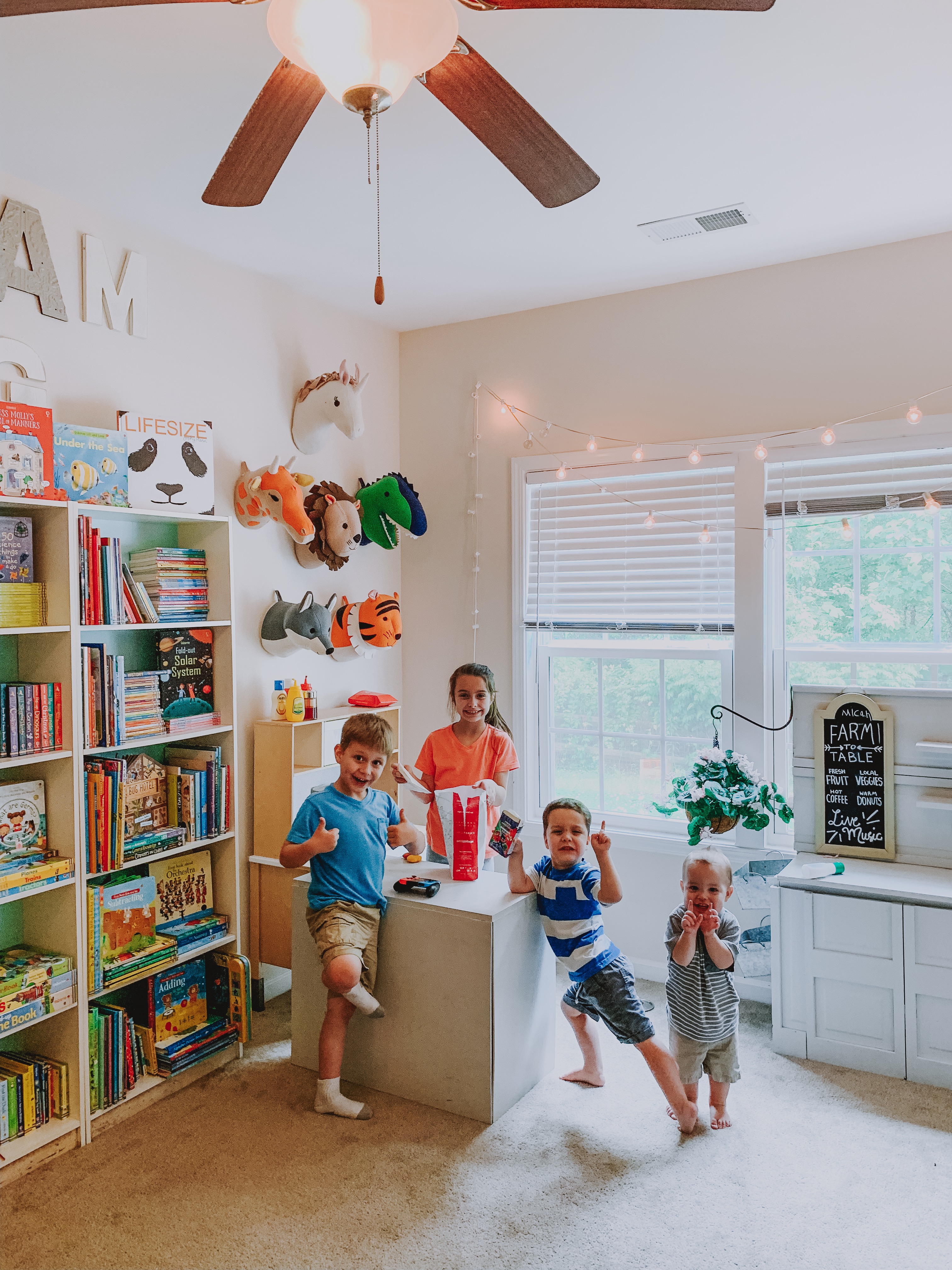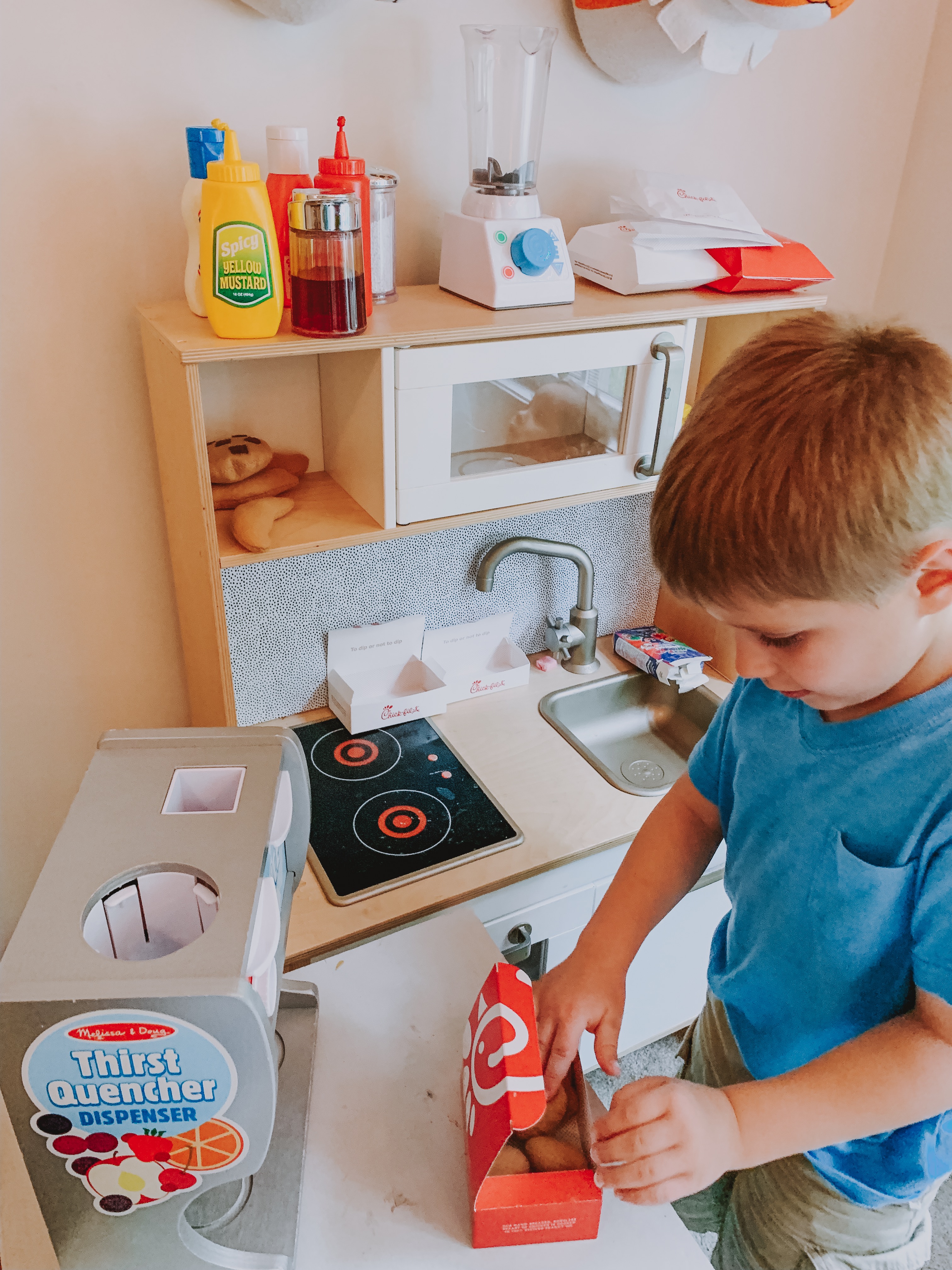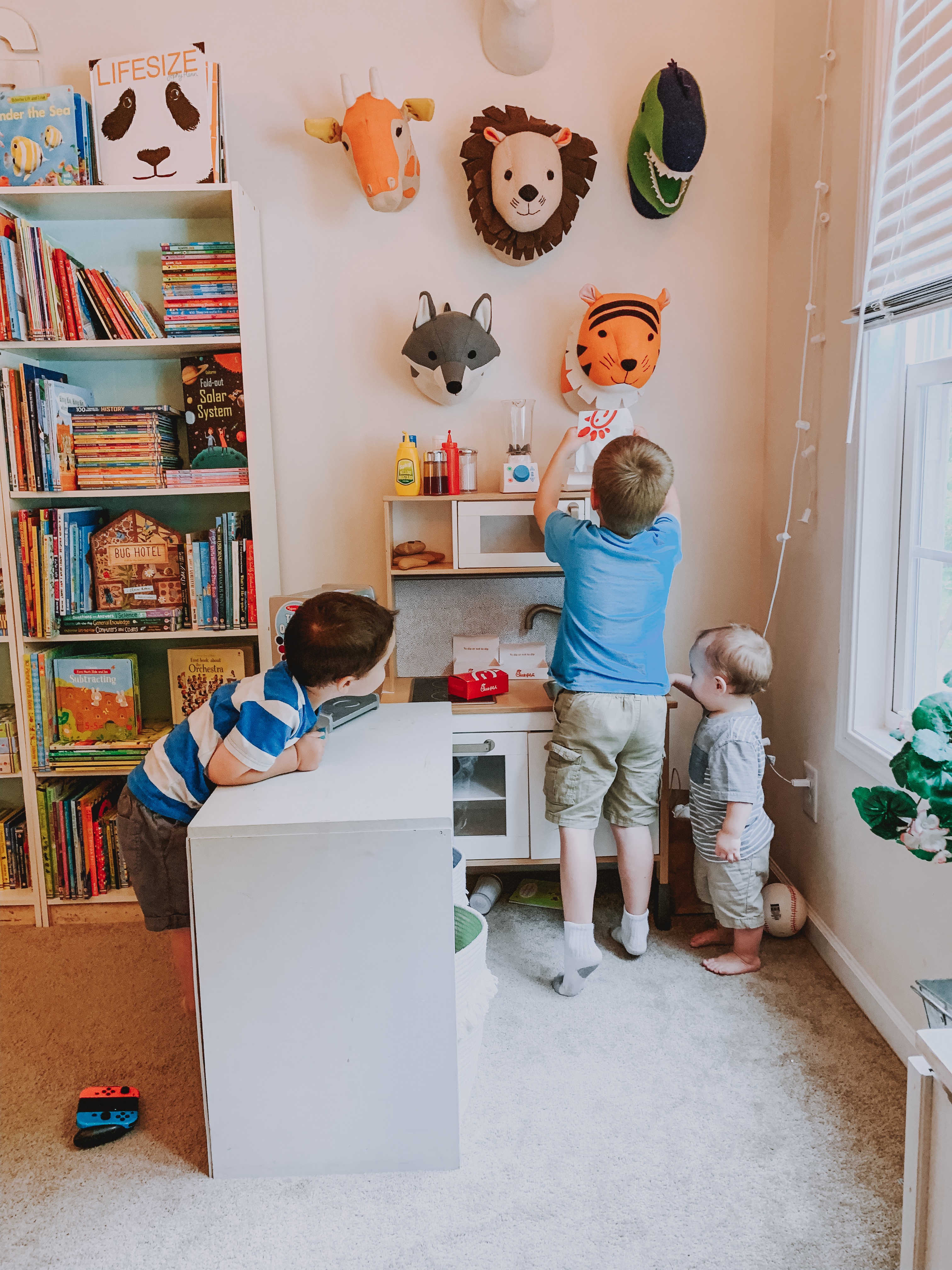 Source link