Summer is around the corner and I know that one
of my sanity savers is to plan some structured activities.
It just helps bring everyone together and they can focus on something
instead of just drifting around saying they are bored 😉
I love helping to foster playing together as a family.
My kids love a "themed" or "structured" activity and I've found that it
helps get everyone playing all together- no matter the ages!
(I have kids ages 9,7,5,2 and baby is 6 months.)
My kids all love to play outside…and they all love playing in the play kitchen.
So, inspired by some of our favorite color themed books, I created 2 color hunt printables!
Free for you to download and use with your own crew!
FREE COLOR HUNT PRINTABLES
The big kids love tasks… they are all about missions.
And my youngest is learning his colors and is into matching them.
Keep on reading to see our color themed fun!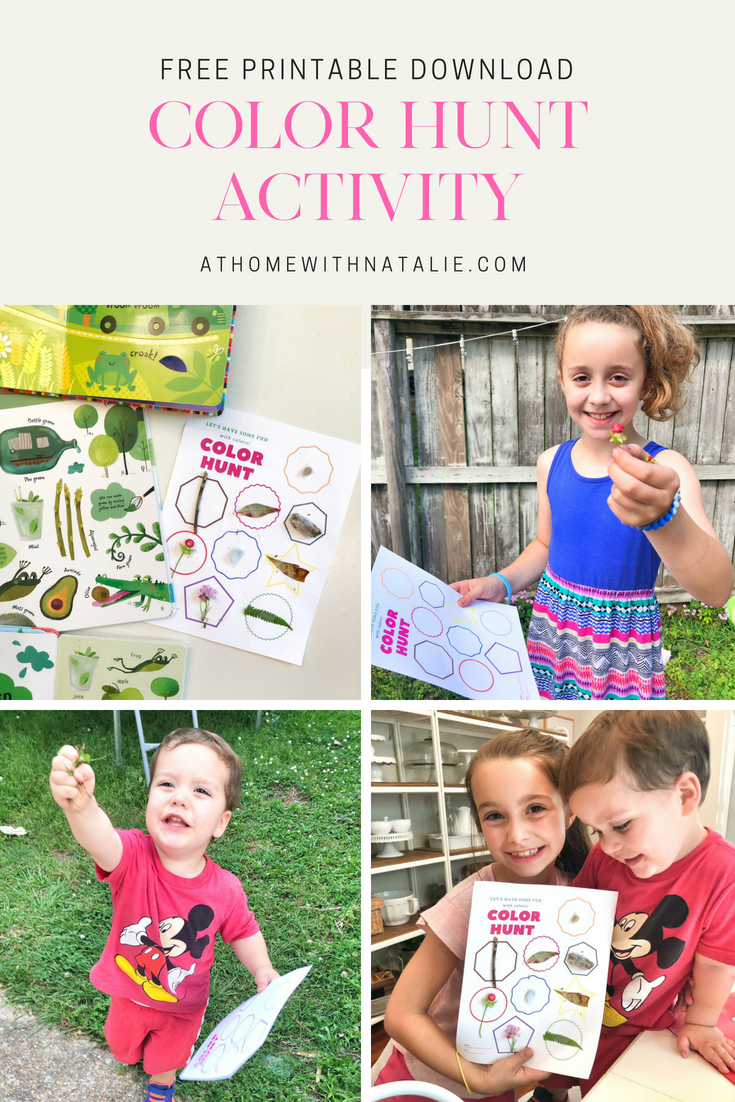 The cheer of color hunt soon turned into, "color warrrrr!!" and the
kids ran off to get into their colored outfits.
I expected to see them come out of the bathroom with war paint on. haha.
They paired up and ran into the backyard with the printables I created while they were at school.
You can download them for free here —> Color Hunt Printables.
It makes my mama heart happy when I see them playing together.
Asher was stuck on grabbing grass, so sienna's partner was more of a handicap but she rolled with it. 😉
They kept saying, "it's not a race!" but that didn't stop them from acting like it was.
They gathered up items, per color, a long the driveway.
I grabbed some tape and we attached their colored treasures so the paper.
They thought that was just so fun.
There is something cool about collecting pieces from nature
and then standing back to look at your masterpiece!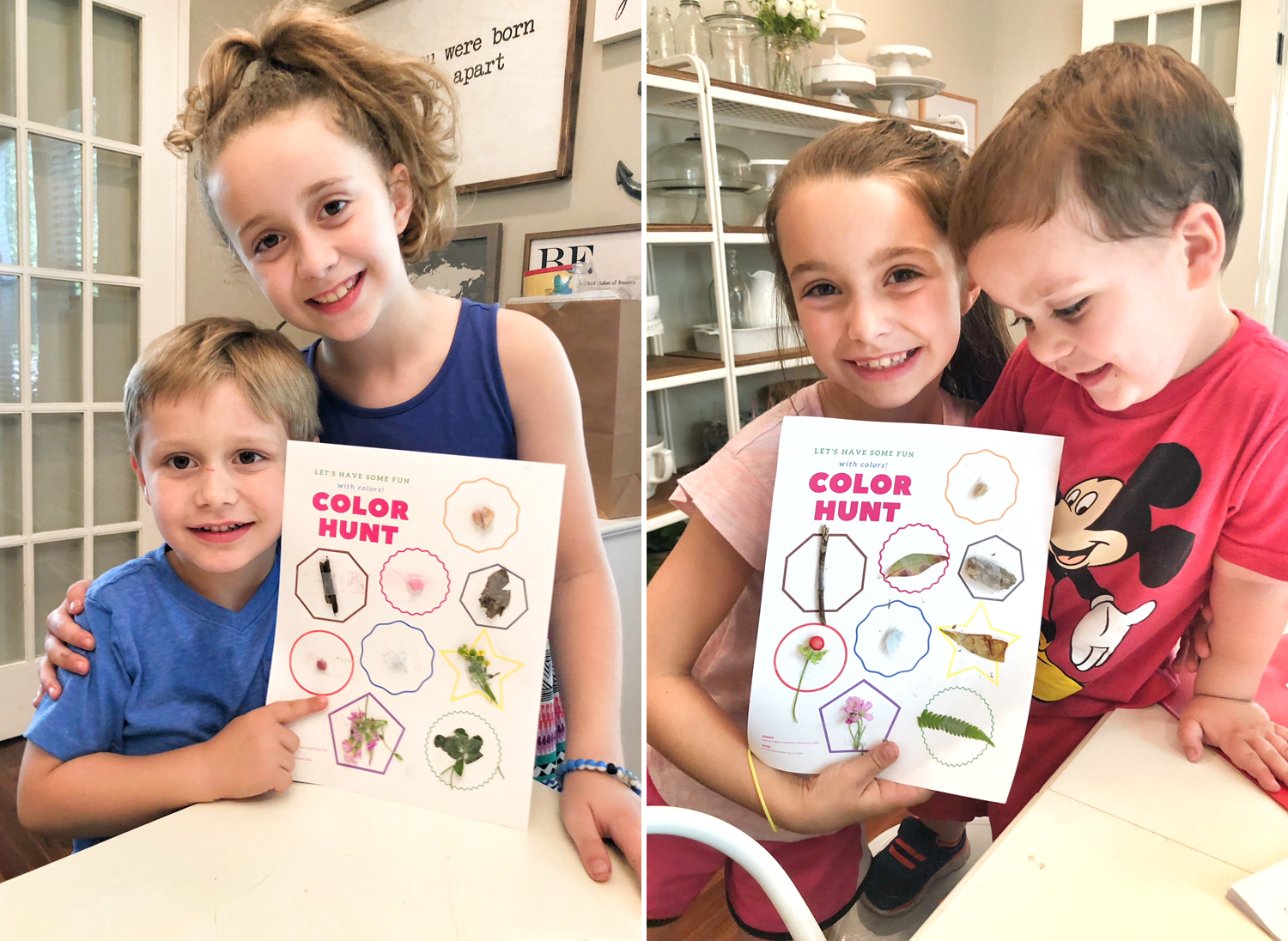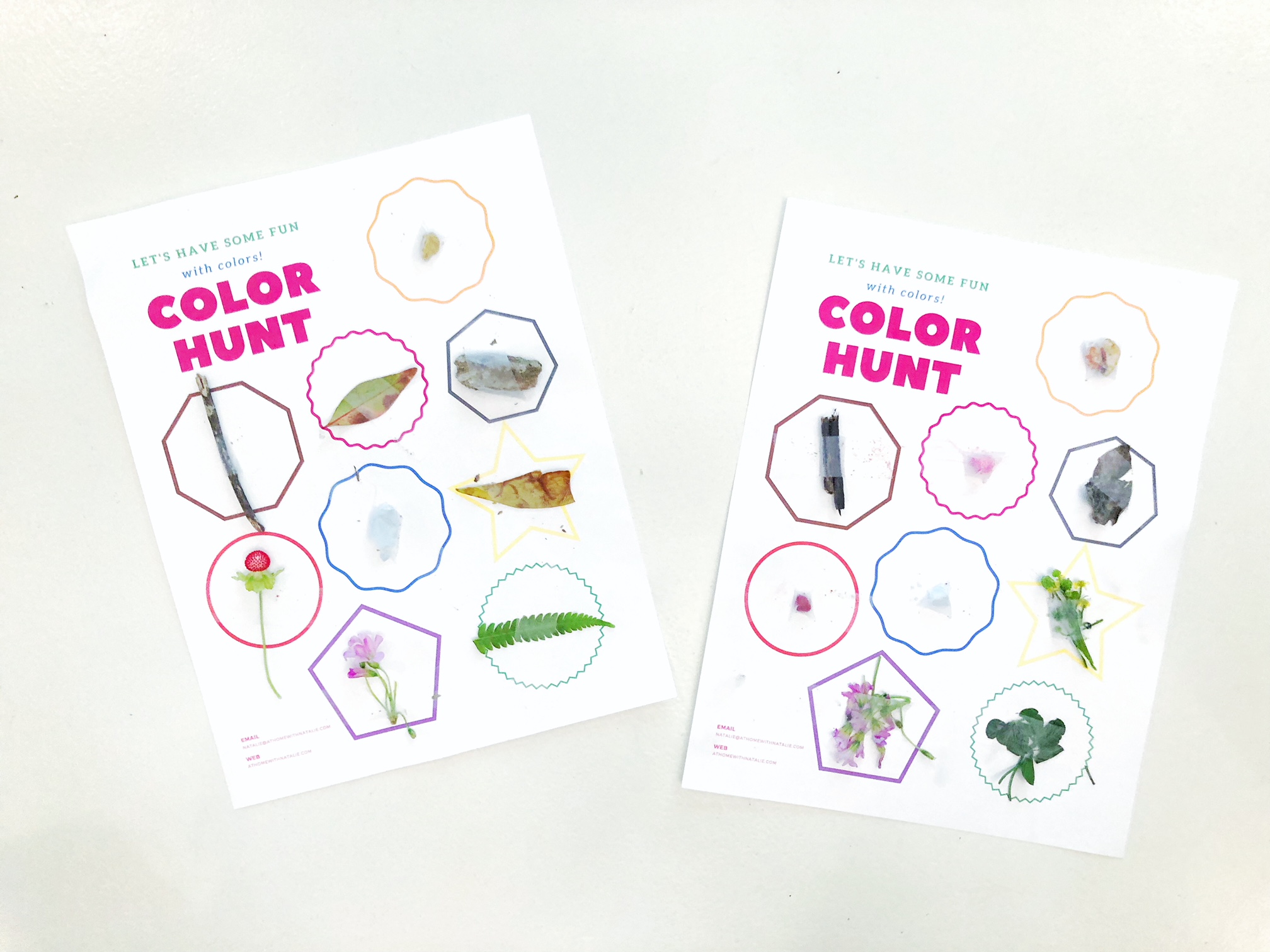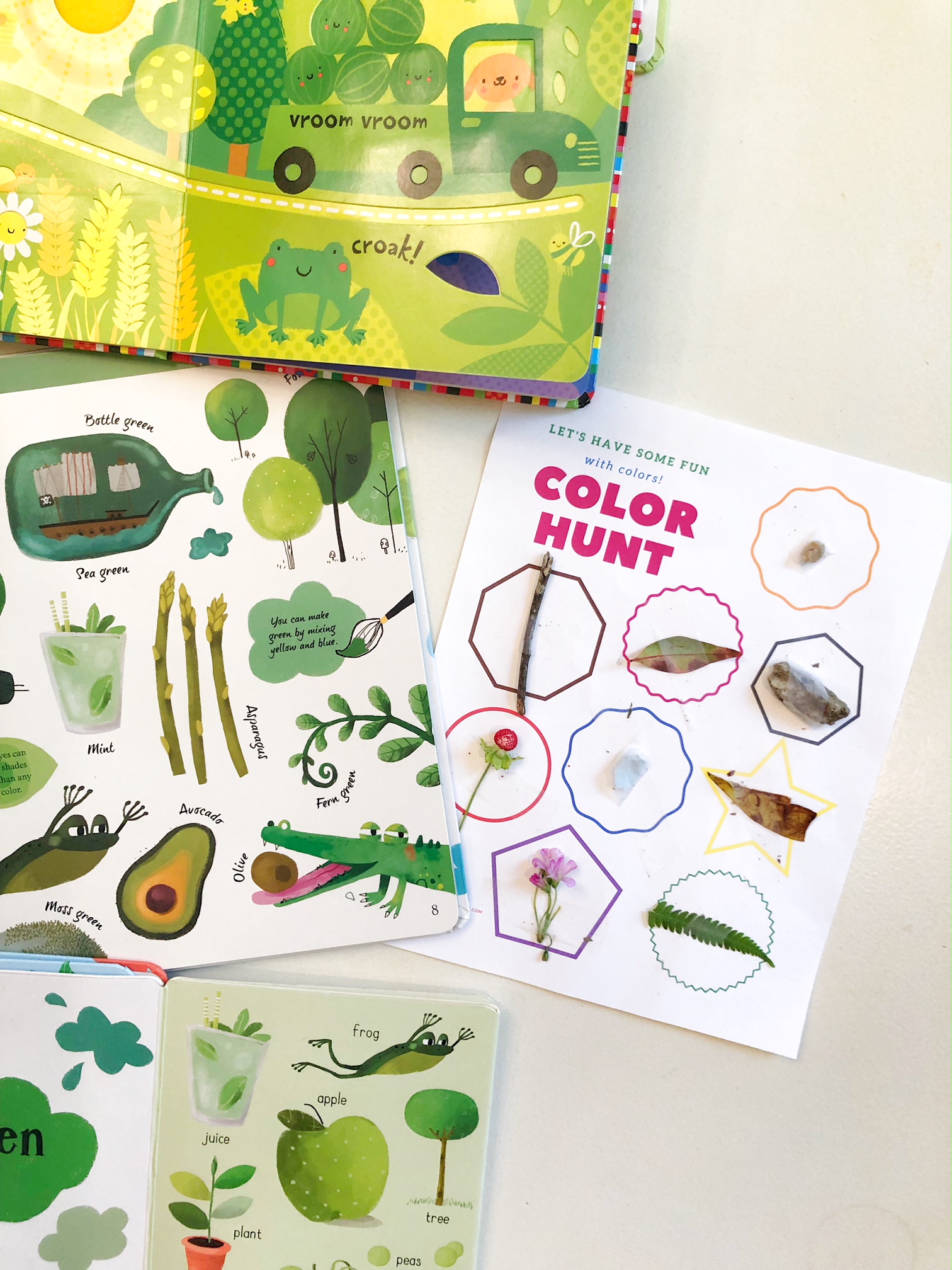 My kids love our play kitchen area and over the years
we've gathered some fun play food in there!
I created a fun "My Color Shopping List" that you can download to use too.
The kids decided to pair up again and I felt like I was
suddenly in that old grocery cart game show! haha.
Info on the grocery cart and play food can be found on my Favorites Page.
The felt food are past DIY projects you can check out here —> Felt Food.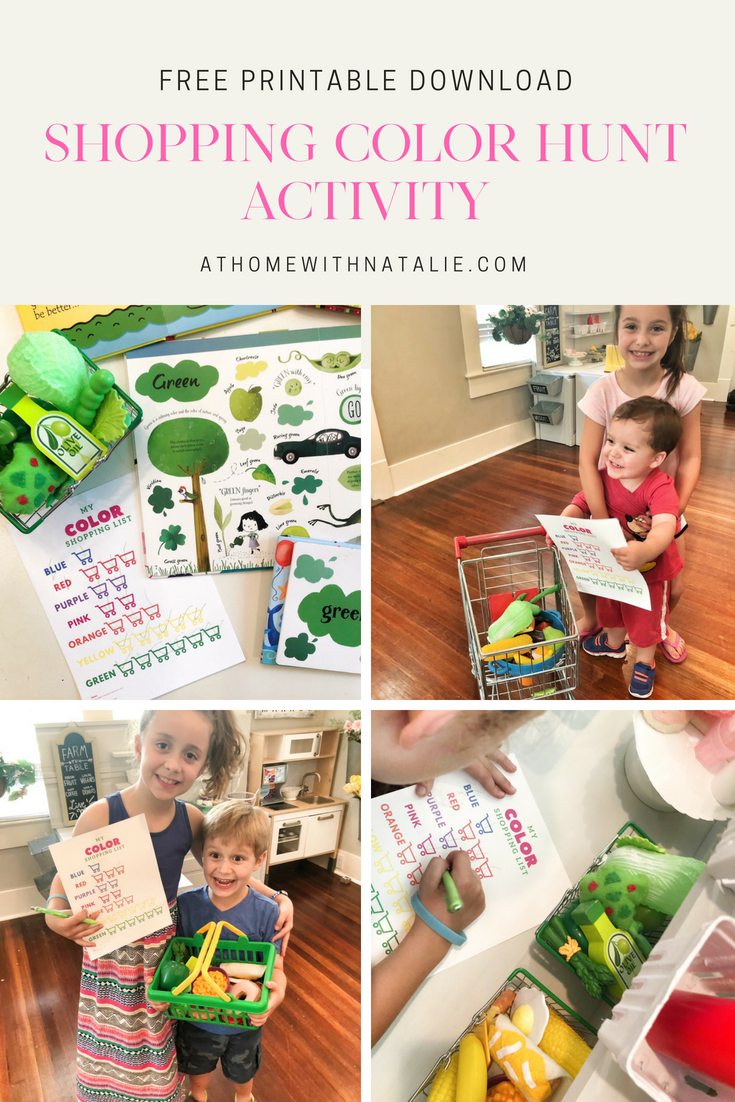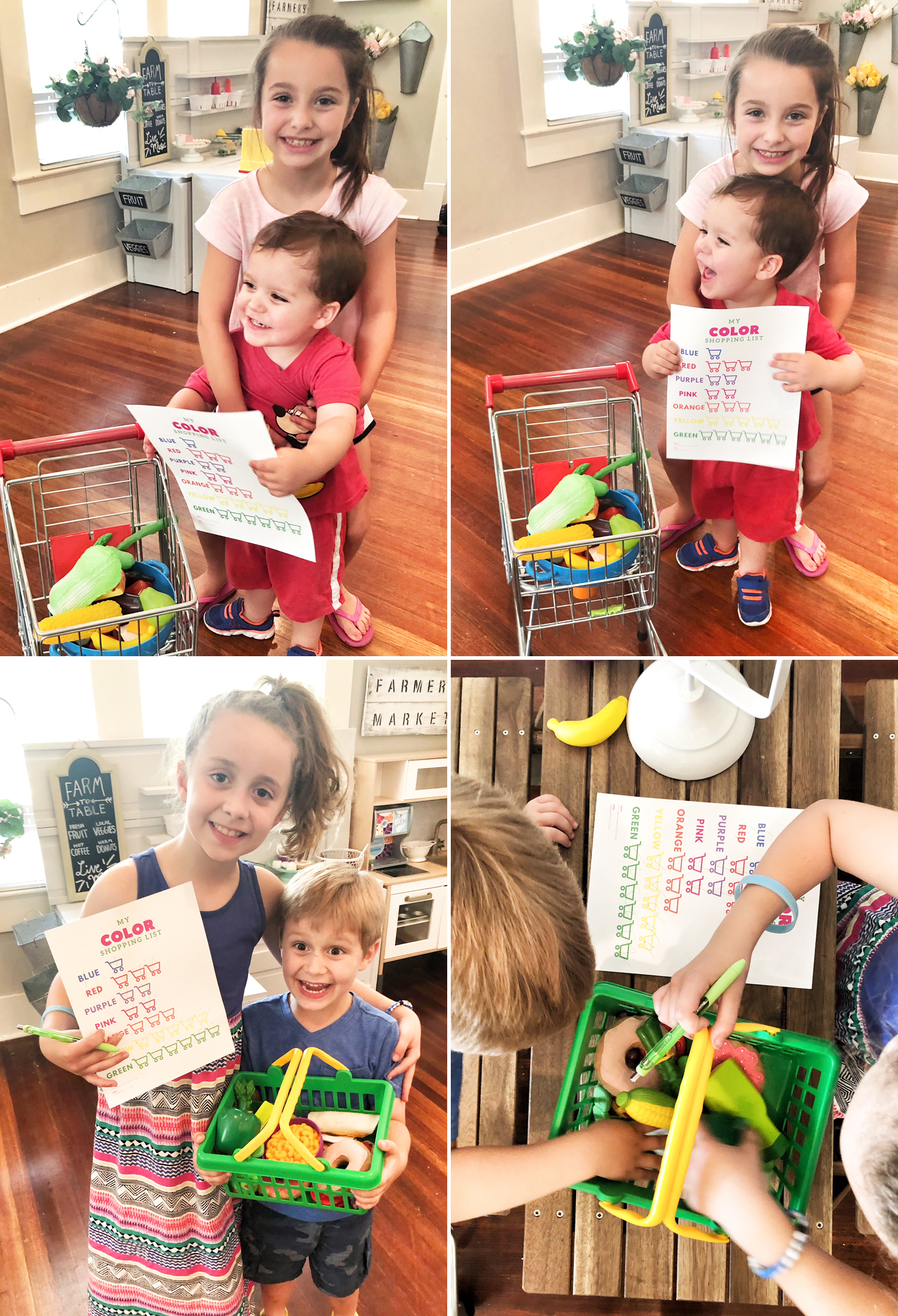 I'm kind of obsessed with this title – Big Book of Color.
It's gorgeous and inspired this color hunt.
There are pages for various colors and I just want to frame them they are so pretty. 😉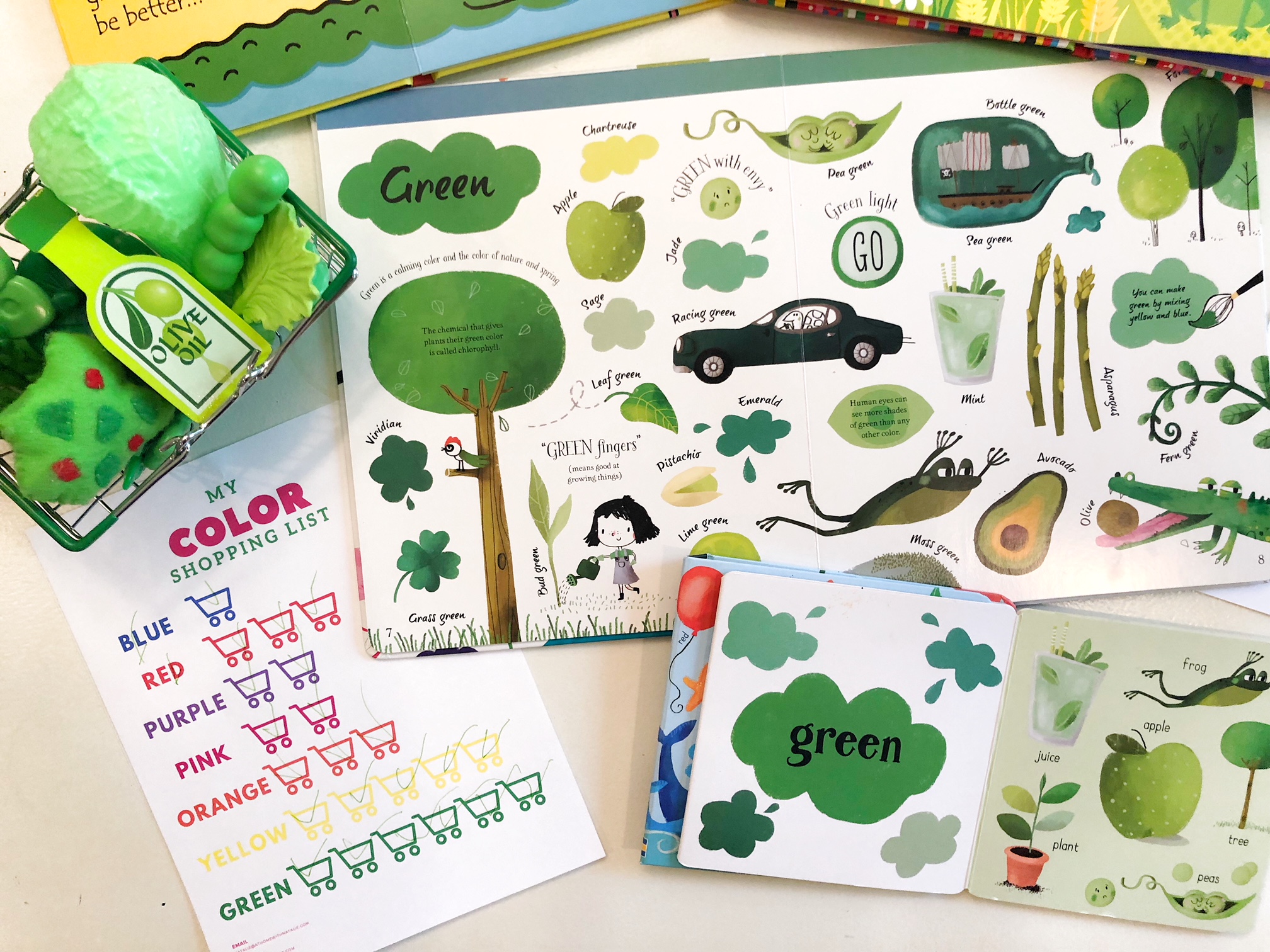 Want to find some great color books?
Here's our favorite picks–straight from our own shelves!
Big Book of Colors
Fold-out books Colors ($7.99!)
That's not my Zebra's colors
Lift-the-flap Colors
All You Need To Know Before You Start School
Baby's very first touchy-feely Colors Playbook
I hope you have your own color themed fun with your kids!
Enjoy the printables and tag me on insta if you share there!
Would love to see your results! @athomewithnatalie
FREE Meal Gifting Printable
We all know someone who would appreciate a yummy home cooked meal delivered right to their doorstep! This gift idea is perfect for a family who just had a baby, adopted, is sick or as a random act of kindness! Grab my free printable!
Source link