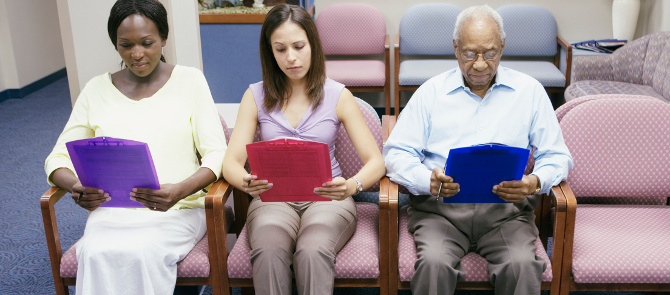 The chances of surviving colorectal cancer (CRC) that has already spread to other parts of the body by the time it is diagnosed are much better today than they were in the late 1990s – but only for certain racial, ethnic, and age groups in the United States. The finding comes from a study by American Cancer Society researchers.
For non-Hispanic whites, the 5-year survival rate for colorectal cancer that has spread is 15.7% for 2004-2009, up significantly from 9.8% in 1992-1997. A similar uptick has occurred among non-Hispanic Asians. The increases are thought to be largely due to the availability of new drugs to treat the disease.
Over the same time period though, the 5-year survival rate for blacks and Hispanics has barely budged. These findings highlight the need to improve access to new colorectal cancer treatments for minority groups, according to the authors of the article, which was published in the journal Cancer Causes and Control January 10, 2014.
The researchers note that other studies have found "significant inequalities" in the availability of new treatments for colorectal cancer and other cancers between racial/ethnic groups. The researchers say the reasons for disparities in treatment could include:
socioeconomic and psychosocial factors,
affordability of new drugs,
lack of health insurance,
limited transportation options for travel to get treatment,
and the quality of screening or diagnostic tests.
Another potential issue is how much the cancer has spread when a person is diagnosed. Colorectal cancer is one of the few cancers that can often be prevented entirely and caught earlier with proper screening tests. When colorectal cancer is found through a screening, and not because someone already has developed symptoms, it is less likely to be widespread, and is more likely have a better prognosis. However, blacks and Hispanics lag behind non-Hispanic whites when it comes to being screened. And, the study notes that "non-Hispanic whites are more likely to receive high-quality screening tests and follow-up after abnormal tests."
Beyond the racial and ethnic disparities, the researchers also found differences by age. They conclude that the improvement in colorectal cancer survival rates is "largely confined to the younger non-Hispanic whites and non-Hispanic Asians."
The reasons for the age disparities slightly differ from the possible causes of the racial and ethnic differences, the researchers say. Those aged 65 and older are not as likely to receive aggressive treatments due to multiple chronic diseases associated with age or high Medicare co-payments for newer drugs.
Study co-author Ahmedin Jemal, DVM, Ph.D., says there are a couple ways to address this. "First, there is a need to educate providers as well as patients about the benefits of chemotherapy for older patients who are healthy enough to receive such treatment. Second, we need to build on the Affordable Care Act's effort to make such expensive drugs more affordable for low-income patients."
Source link