I'm a big fan of dessert.
I'm also pretty in love with Cool Whip, Oreos, and pudding.
It just feels like the right thing to do is to combine them!
With May being OUR MONTH, as moms, I felt like it was only
fitting that I share a favorite dessert recipe that you can
whip up (or have your kids whip up) to treat you on your special day!
If you are looking for an easy and delicious dessert idea for your
family gathering, this one is sure to be a hit!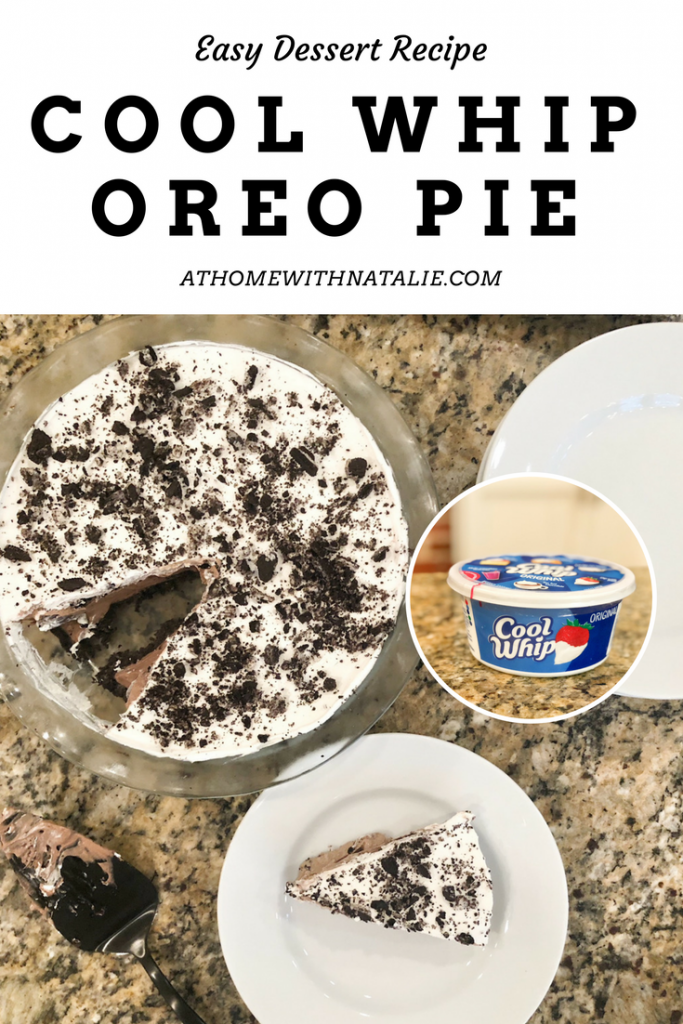 INGREDIENTS:
+  1- ­8 oz. package Cool Whip, thawed
+  4 oz. cream cheese, softened
+  ¼ cup powdered sugar
+  1- 5.9 ounce package Instant Chocolate Pudding Milk as called for on the pudding package
+  1 Package of Double Stuffed Oreos, 10-18 cookies
+  1 Package of Oreo Thin Bites Fudge Dipped Original Sandwich Cookies
+  2 TBS Butter
STEPS:
1. Using a food processor, crush up the oreos to make the pie crust.
You can also use the an old cutting board and make it rough crumb sizes.
Stir your Oreo crumbs with the butter in a bowl until mixed well.
Spread out your Oreo mixture into the bottom of a pie pan (or pan of choice!)
Don't worry about greasing your pan before hand.
You can make the Oreo mixture go up the sides like a typical pie crust, or use the
Oreo fudge thins along the sides for some fun. (We love them!)
2. In a stand mixer, beat the cream cheese and powdered sugar together until fluffy.
Gently stir in the Cool Whip.
Remove about ½ of the Cool Whip mixture to a small bowl and place in the fridge.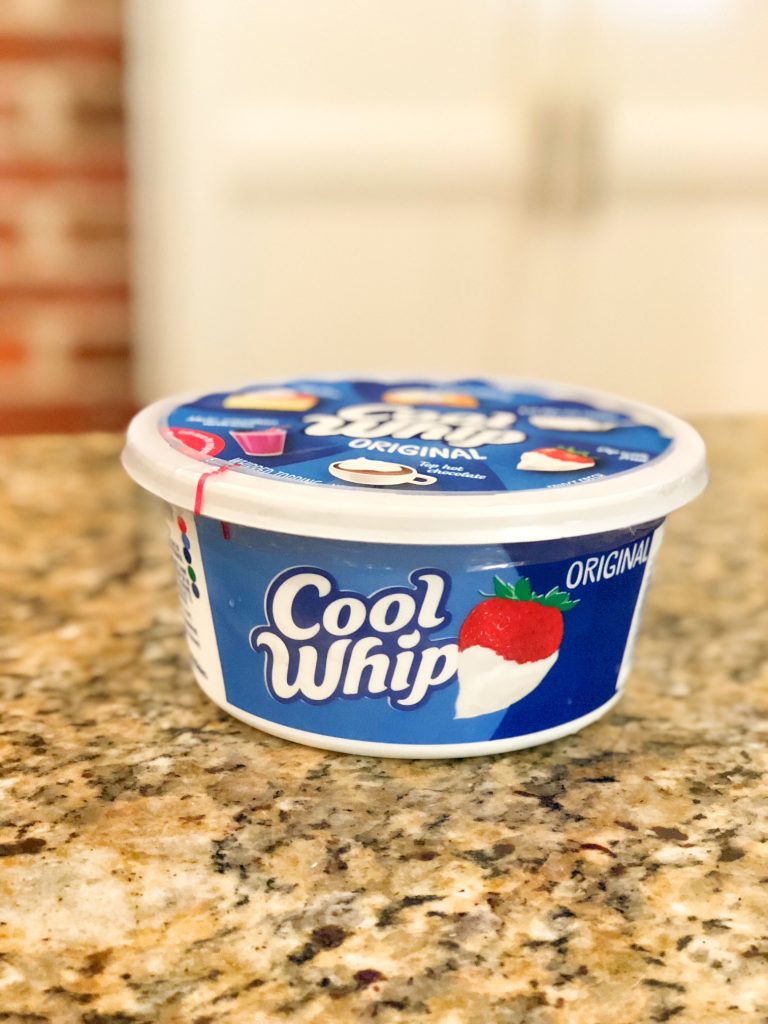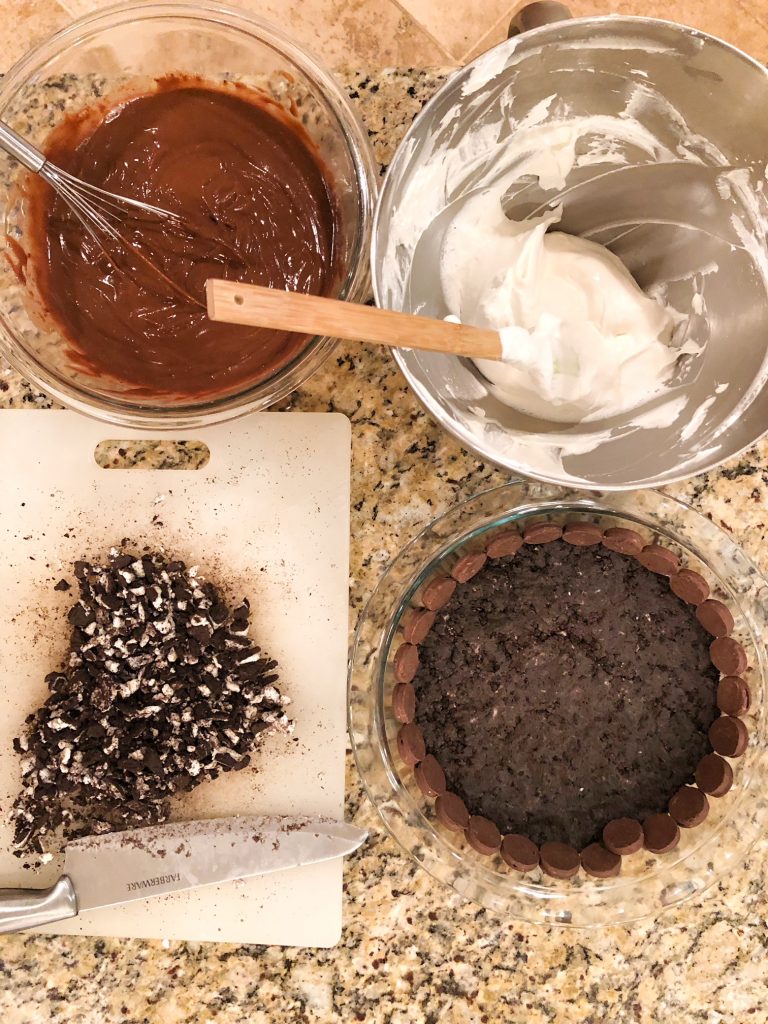 3. Make the pudding according to the packaged directions.
(In a medium bowl, whip pudding and 3 cups milk)
Gently fold in the remaining Cool Whip mixture.
4. Pour the chocolate pudding mixture into the pie pan, filling about ⅔ of the way.
Chop up and sprinkle crushed Oreos over the chocolate pudding mixture.
Gently layer the Cool Whip mixture over the Oreos. Don't worry if the top layer doesn't go on perfectly smooth…
The last thing you do is sprinkle more crushed Oreos on top. It will look amazing!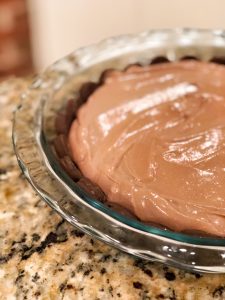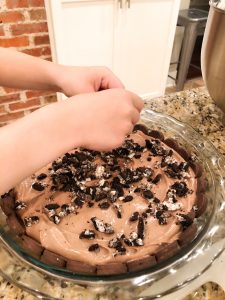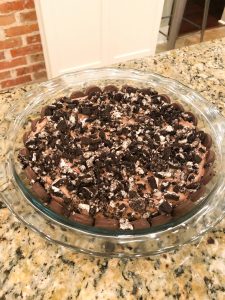 5. Cover your dessert with foil and place in the freezer
for at least two hours. (preferably overnight.)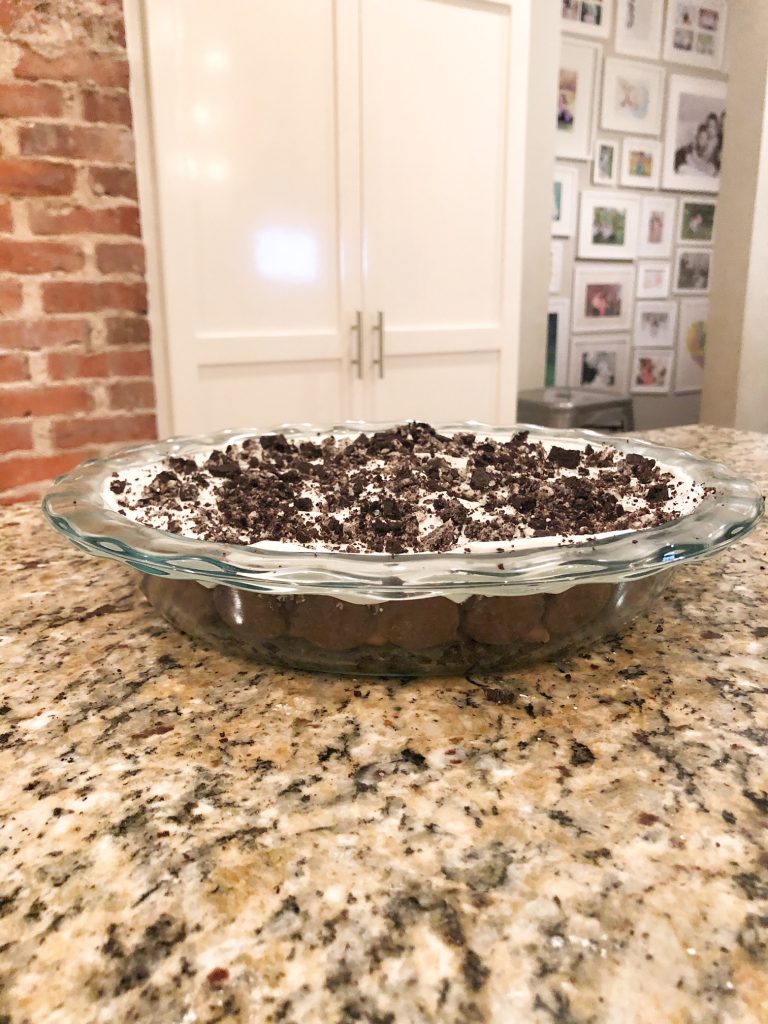 The Cool Whip is the ingredient that makes this recipe so fluffy!
My kids love seeing my gently stir it into the mixtures.
If you want really clean slices, keep in freezer longer…
but you can't ruin this dessert – it's all so yummy together!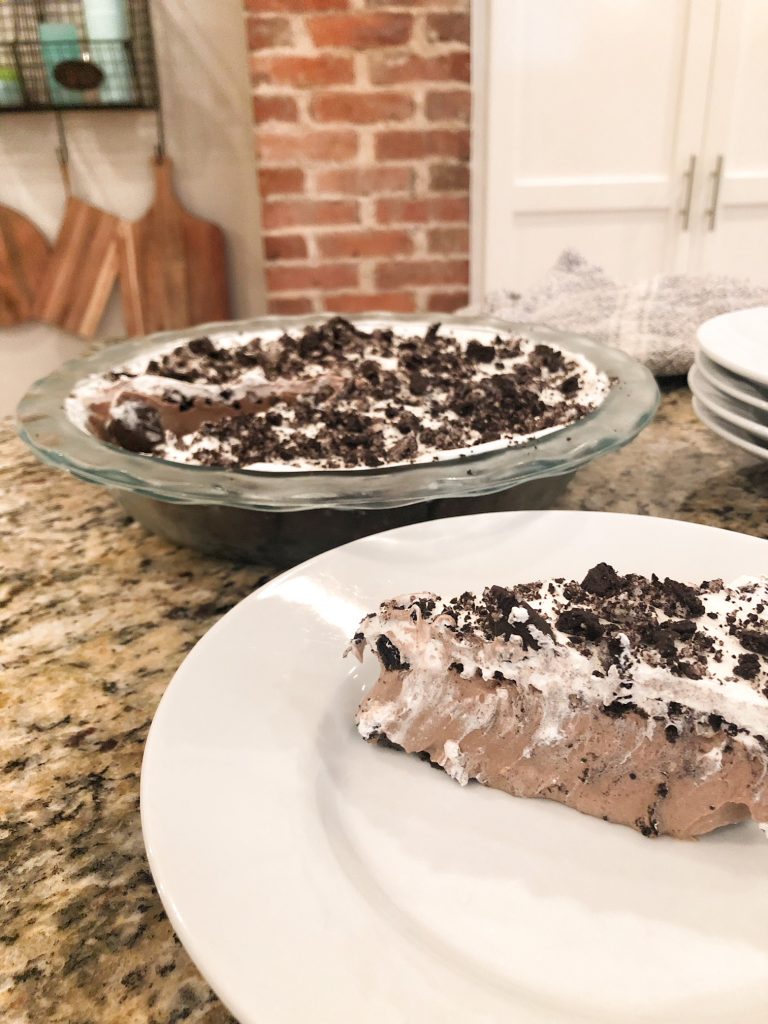 This is particularly a favorite recipe of mine because it is EASY and QUICK.
And with five kids, those are words I like to use when working up any recipe in our house!
I also love this treat because it's one that the kids can get into.
There's no oven or stove and there's crushing of Oreos which my kids always get a kick out of.
Micah likes the smashing– Sienna likes the sprinkling.
Asher is just there for the bowl licking and stealing of the extra cookies. 😉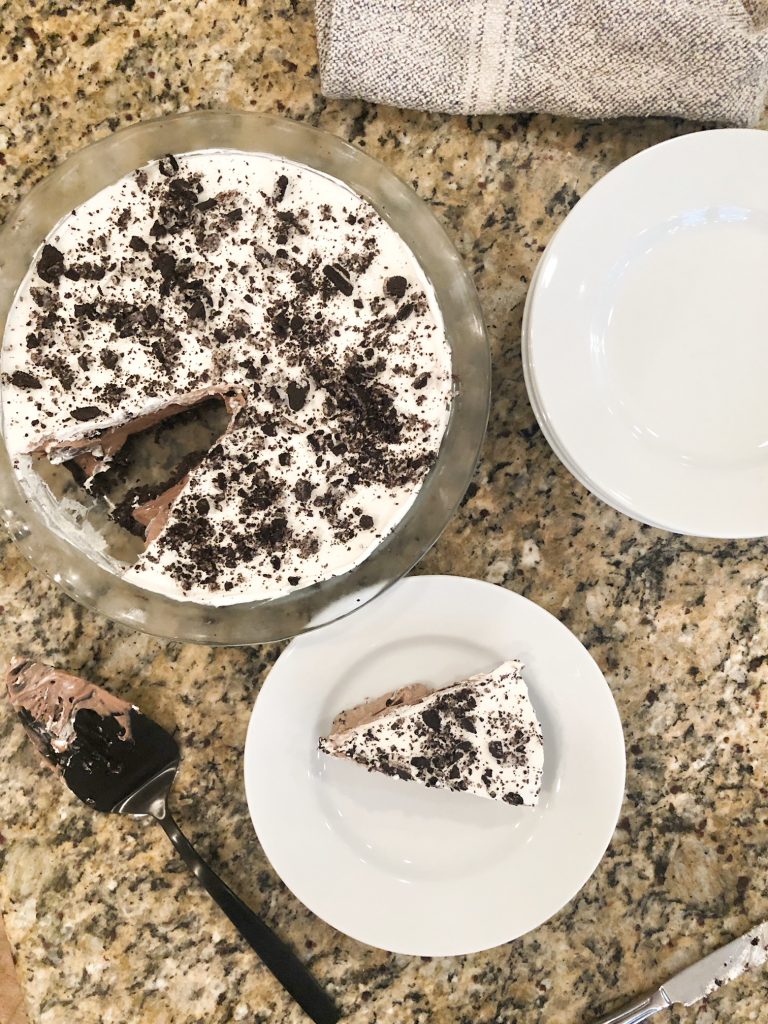 I'm on the Cool Food Panel and love sharing meal ideas like this one with you guys!
Be sure to check out EasyHomeMeals.com for even more ideas!
I hope you enjoy this yummy recipe with your people!
You can pretend you really made it for them…
Happy Mother's Day! 😉
FREE Meal Gifting Printable
We all know someone who would appreciate a yummy home cooked meal delivered right to their doorstep! This gift idea is perfect for a family who just had a baby, adopted, is sick or as a random act of kindness! Grab my free printable!
Source link