It's that time of the year! Lunchbox time!
Today I'm sharing a fun Dino Themed Lunchbox inspired by our favorite Tyson Fun Nuggets!
Micah was so excited about this lunch box. The best part is it doesn't take
much to make the Dino theme come to life when you use the Dino Nuggets.
I just mixed some easy green-colored recipes
and snacks together and more Dino touches and Micah was flipping over it!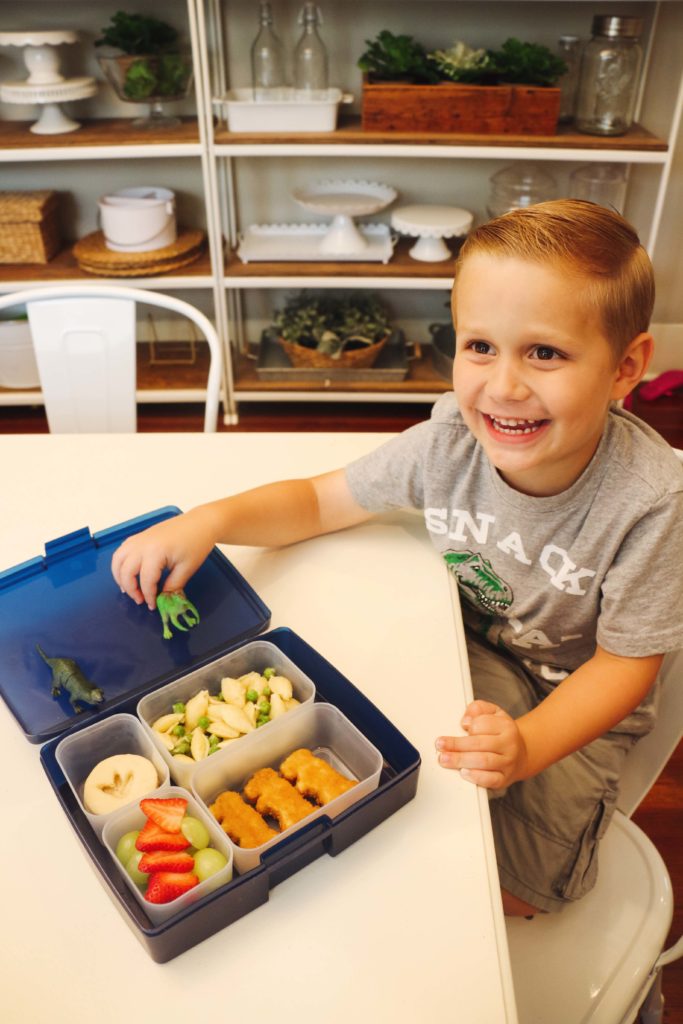 The Dino Nuggets were the star of the lunchbox of course.
Then we paired them with a favorite recipe of my kids, parmesan and pea noodles.
They like it hot and cold!
The recipe is simple! Just boil up your pasta of choice, then use some
of the pasta water in the sauce with melted butter, grated parmesan and salt.
Just toss in your peas and you are done. We usually get a frozen
bag of peas that we zap in the microwave while the pasta boils.
Can't go wrong with fruit. I sliced up some grapes and then
sliced the strawberries to look like the back of a stegosaurus!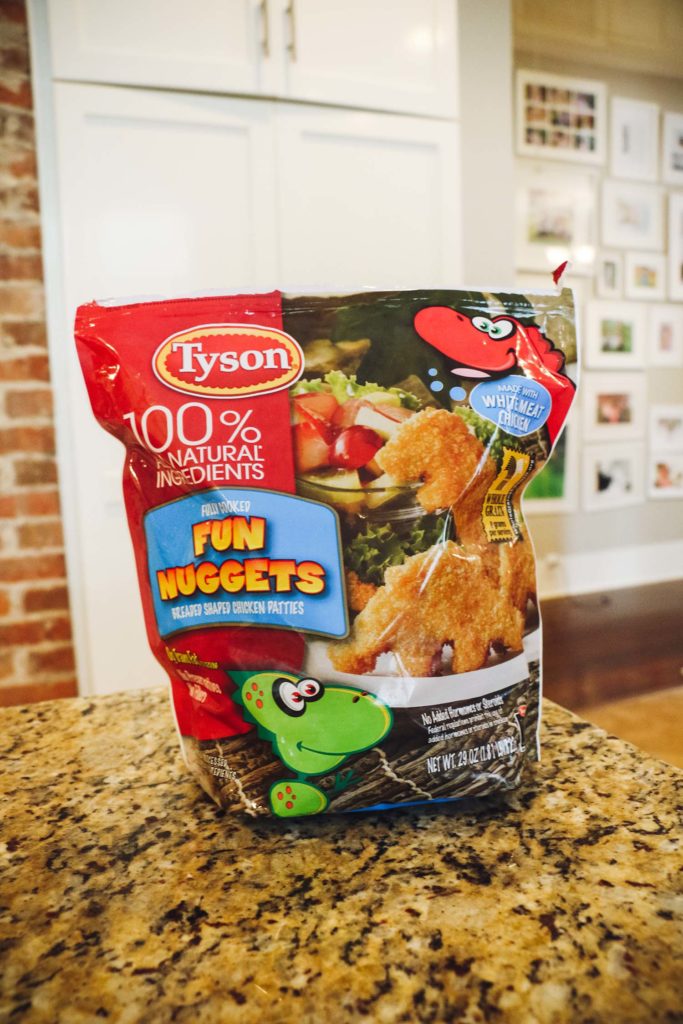 I wanted one more fun Dino theme detail to add to the lunch box so we made some Dino sugar cookies!
All you need is a sugar cookie recipe (refrigerated cookie dough,
store bought mix or homemade!) and a dinosaur toy!
The kids had fun being my big helpers and pressing the Dino footprints
in the cookie dough before we baked them.
Couldn't be easier and the cookies made the whole lunchbox come together!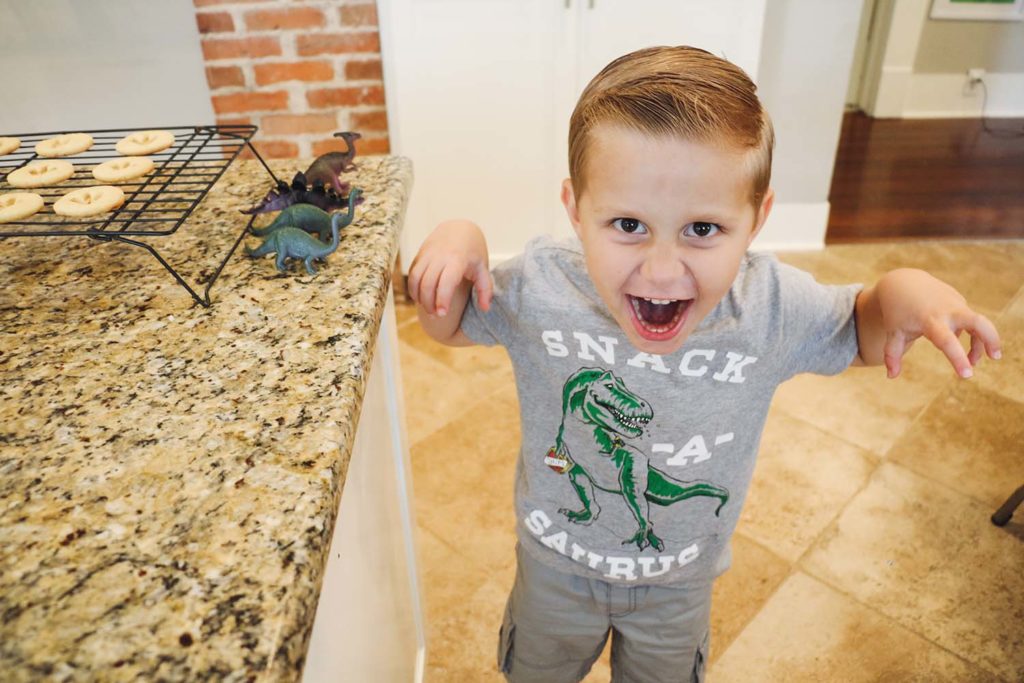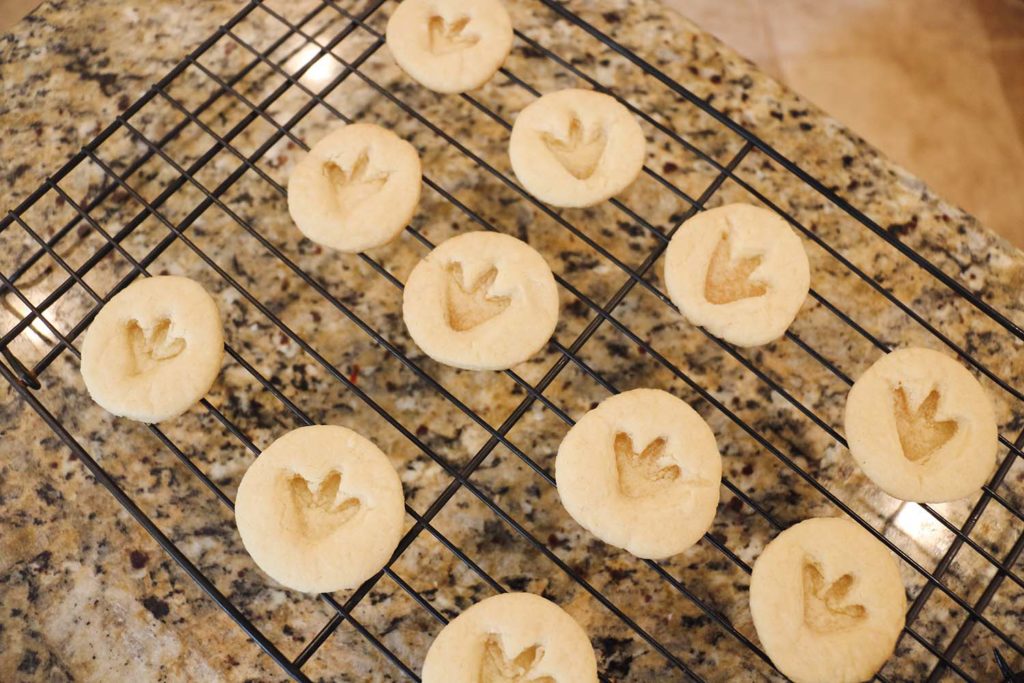 Do you have a Dino loving kid too? Use the Tyson Fun nuggets as the basis for your
dinosaur theme and to get your creativity going!
Then just put in your little one's favorite foods that are also Dino themed!
You could do broccoli with dip and make the broccoli look like trees!
You could also make a hardboiled egg, crack some of the shell off and
then soak it in coloring overnight before peeling it completely.
It'll look like a Dino egg and get all the giggles at lunch time!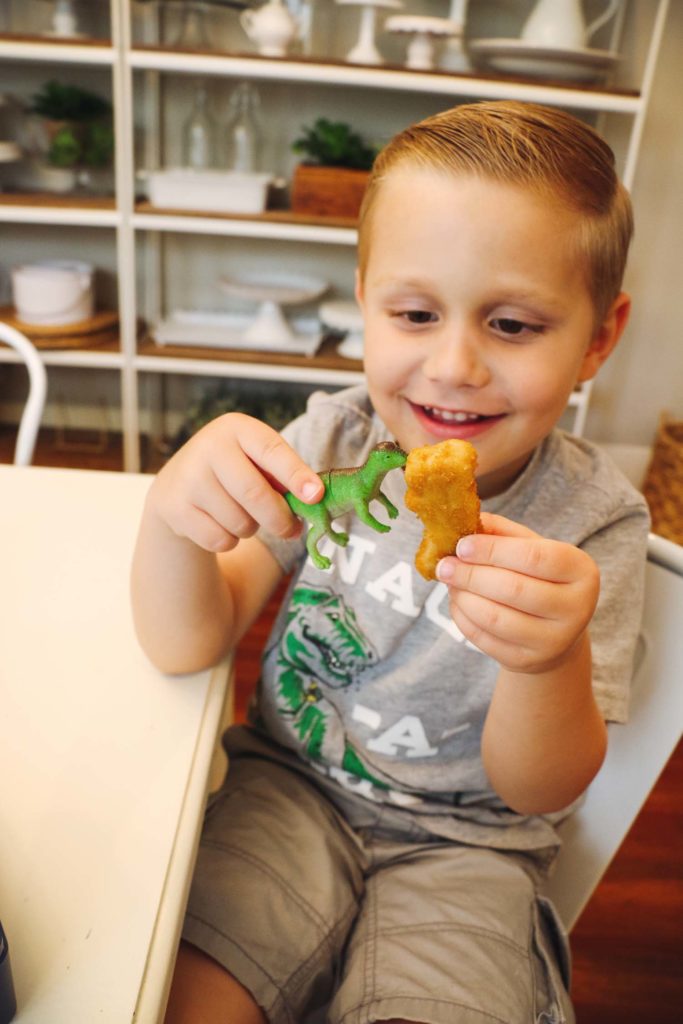 Do you love a themed lunchbox too? Something so cute about it!
Thank you to the National Frozen & Refrigerated Foods Association (NFRA)
for sponsoring todays' post!
I'm on the Cool Food Panel and love sharing meal ideas like this one with you guys!
Be sure to check out EasyHomeMeals.com for even more ideas!

Source link