Today's video is a yummy Easter themed treat that the kids can help you make!
I'm officially calling it Easter Extravaganza Bunny Bark!
(I can't say extravaganzaaaa normal and that's why I like it. haha.)
Two things that I love… Holidays and Sweets!
So combing two fo my fave things into this video for you guys!
This recipe could not be easier and quicker.
Hope you whip up this fun recipe with your crew!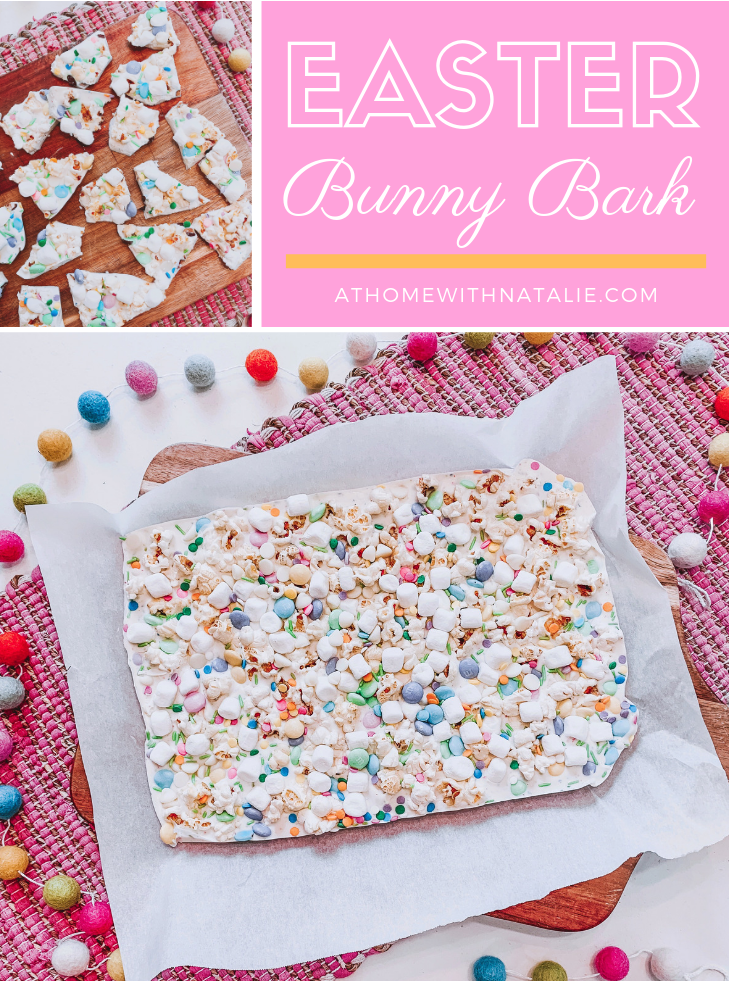 INGREDIENTS:
Melting Chocolate
Toppings of your choice: We used popcorn, M&M's,
chocolate chips, sprinkles!
Parchment Paper (helps it not stick – so easy!)
This is a great recipe if you want to get the kids in the kitchen with you
– have some Holiday fun all together –
but you don't want to deal with an oven or a big mess.
I love that you can just do this whole recipe at the kitchen table.
Melt the chocolate in a bowl and then pour it into the parchment paper lined pan you have ready….
Then just place on the kitchen table and let the kids go to town adding the toppings!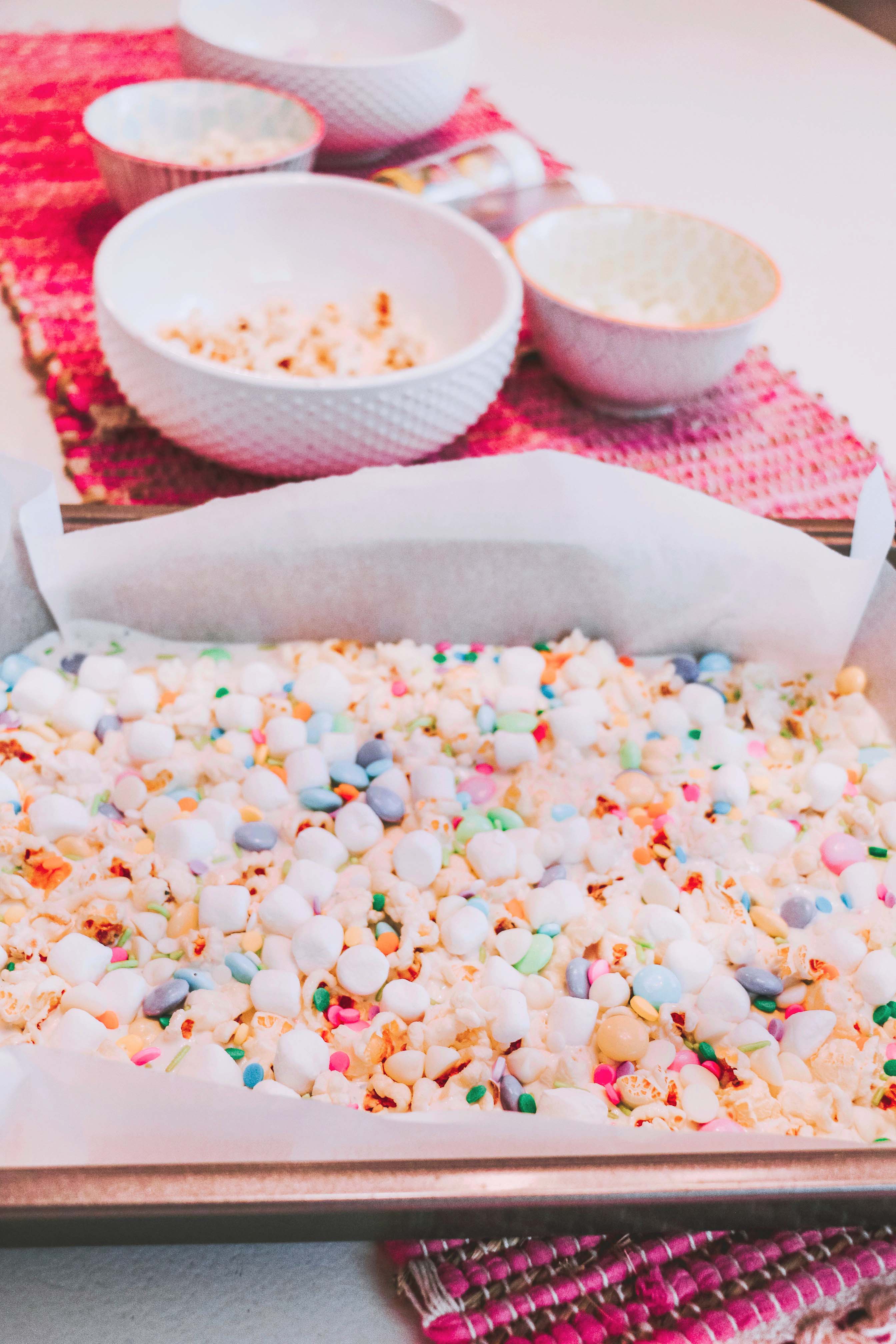 Just make sure to smoosh all the ingredients into the chocolate…
that will make sure all the pieces stick together.
Pop it in the freezer to harden real quick!
I love no bake recipes… they just make life easy.
And when you're trying to be fun and festive mom
it's nice to have an easy recipe up your sleeve!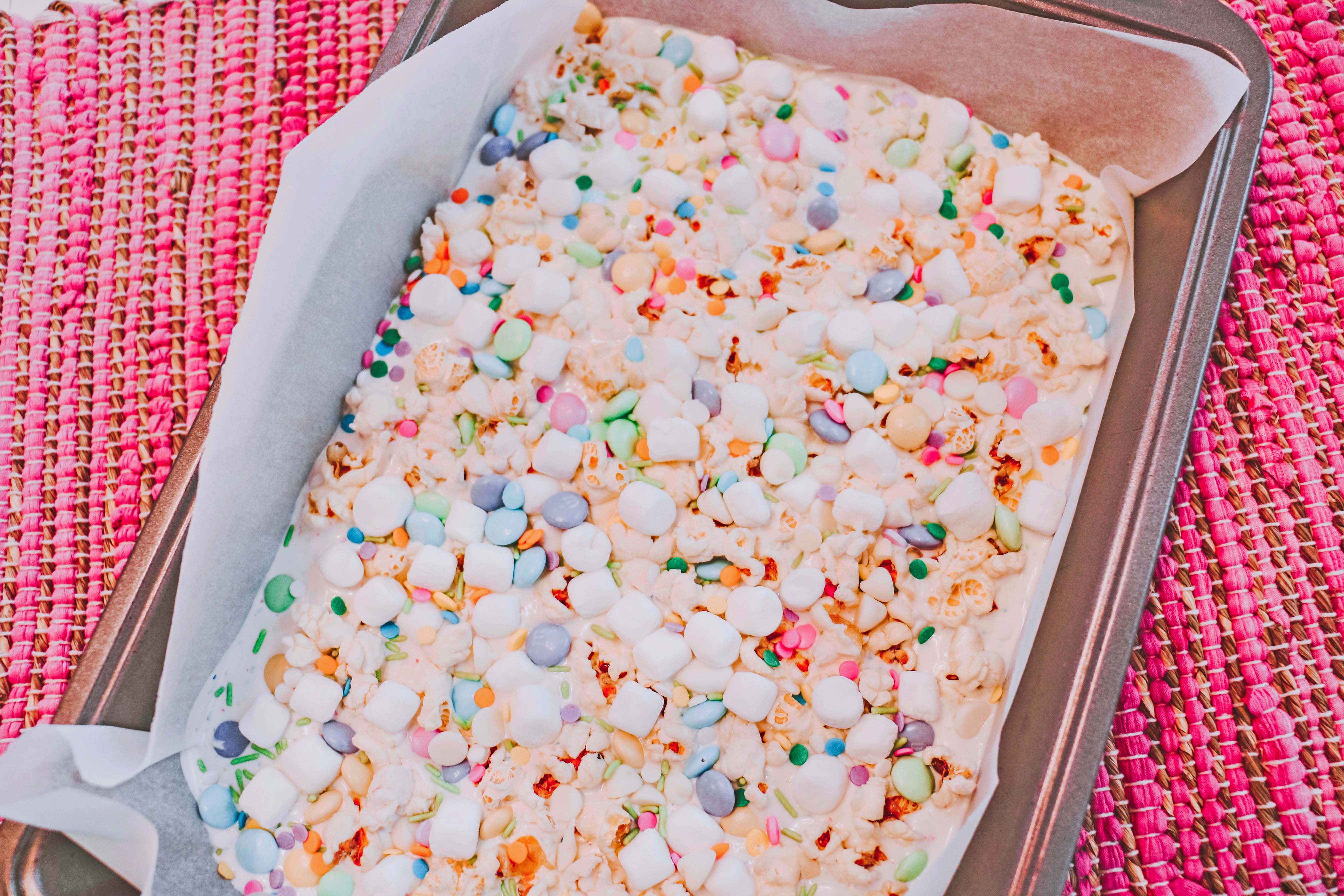 Once the chocolate sets up…
Just break the pieces up into the size you want!
You really could have endless varieties with this recipe…
Sometimes we use Oreos and pretzels… YUM.
You can't go wrong with this treat!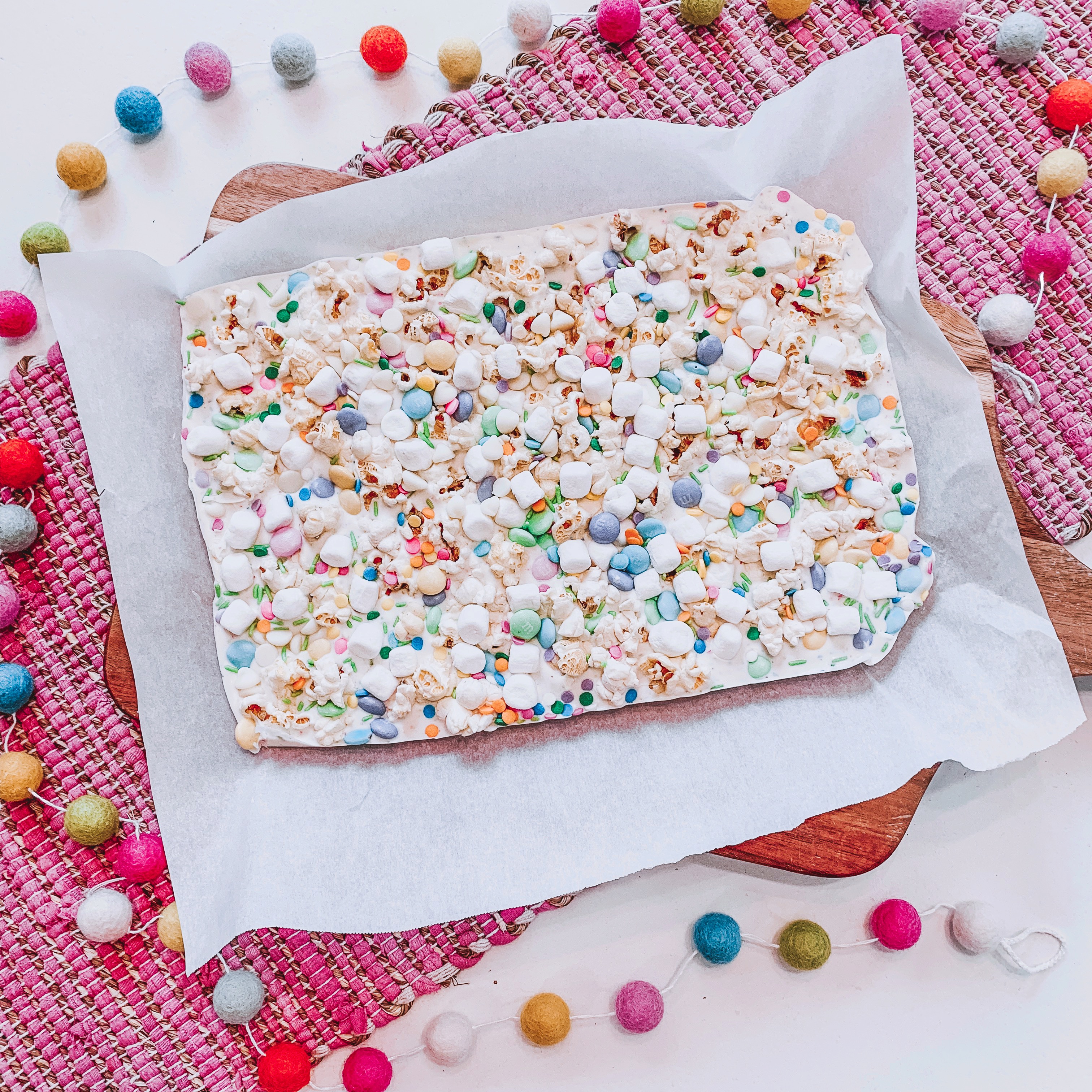 These would be so cute for an Easter play date or party…
Or perfect for wrapping up to gift to neighbors, classmates or family!
Enjoy and HAVE FUN!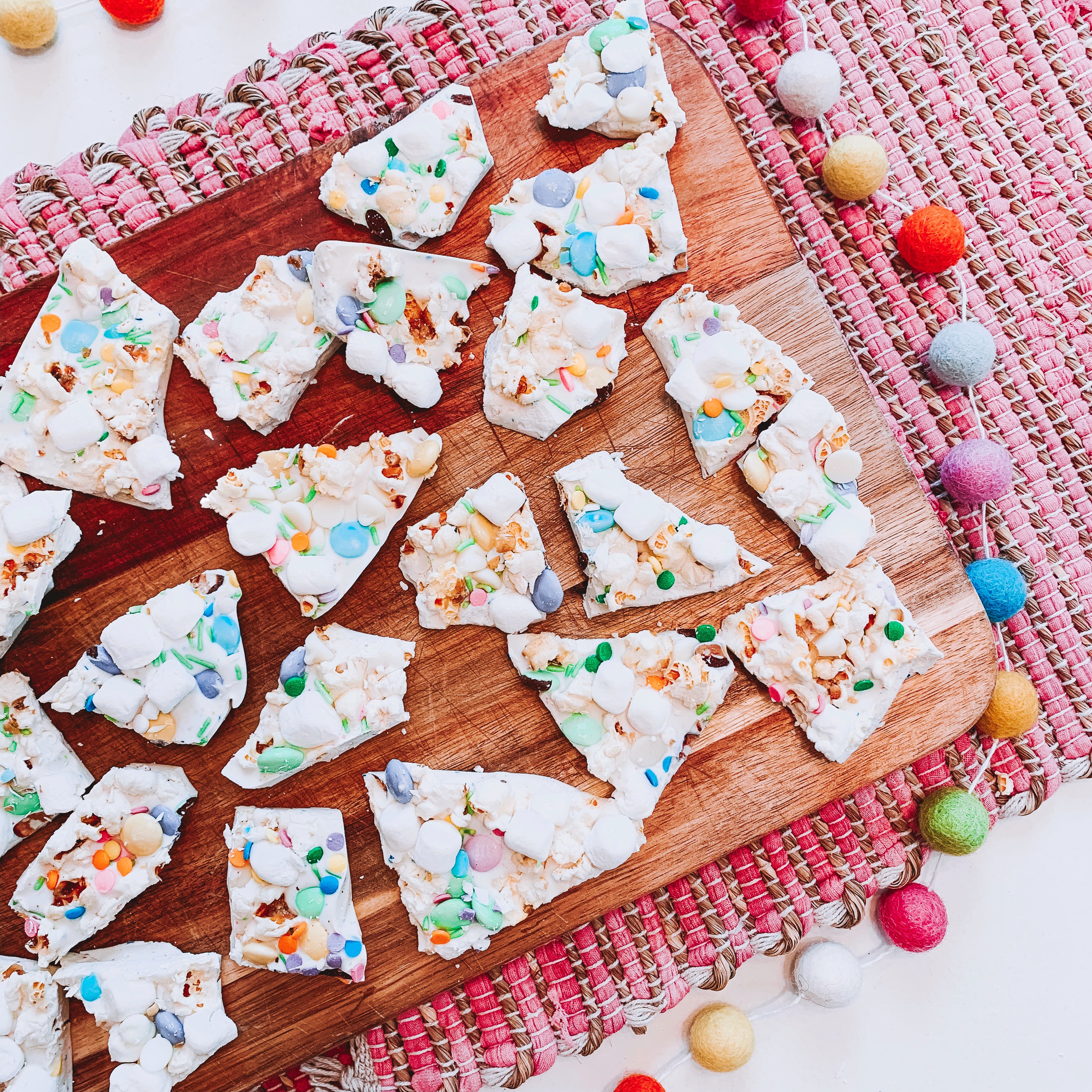 Source link