Thank you to National Frozen and Refrigerated Foods Association for sponsoring today's post!
It doesn't take much to get festive with kids!
I turned our basic rice krispie treat into something special and they got all
the giggles after dinner! I used Horizon Organic butter to whip up these sweet treats.
My kids thought that I was seriously amazing that I could
turn their cereal into pumpkins! haha. Sometimes you just need to be extra mamas and
add a little orange to your rice krispies and turn them into pumpkins. Have fun!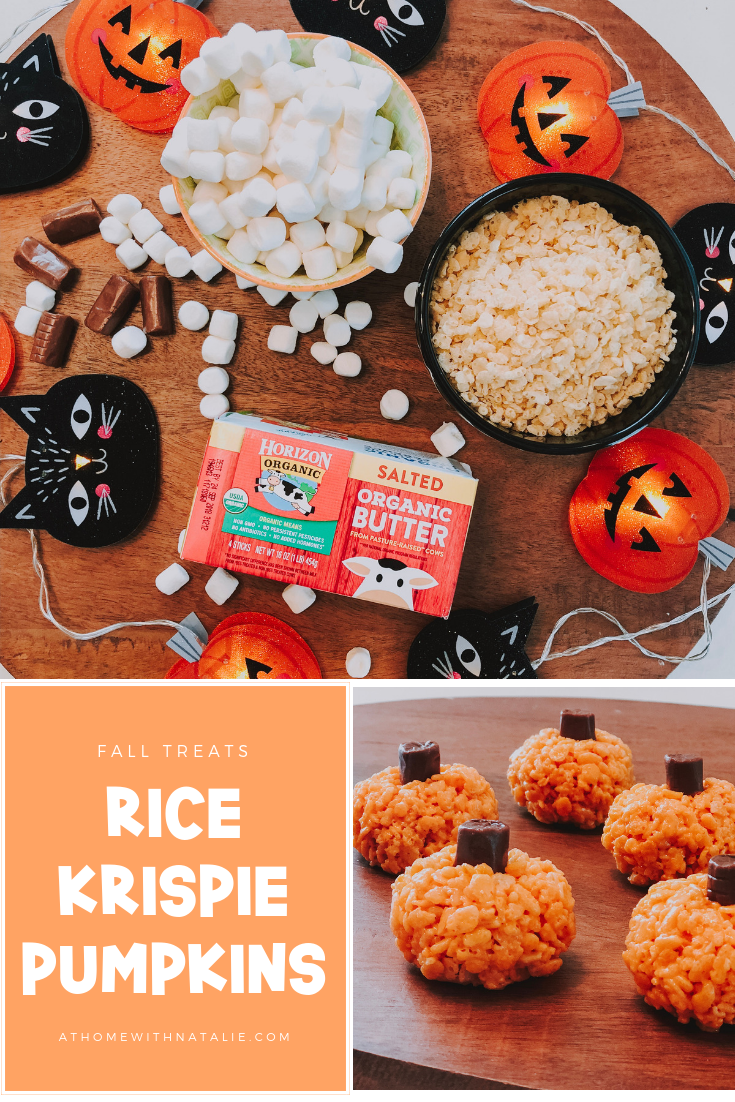 INGREDIENTS:
6 Cups Rice Krispie Cereal
1 Package Mini Marshmallows
¼ cup Horizon Organic Salted Butter
A handful of Mini Tootsie Rolls
Orange Gel Food Coloring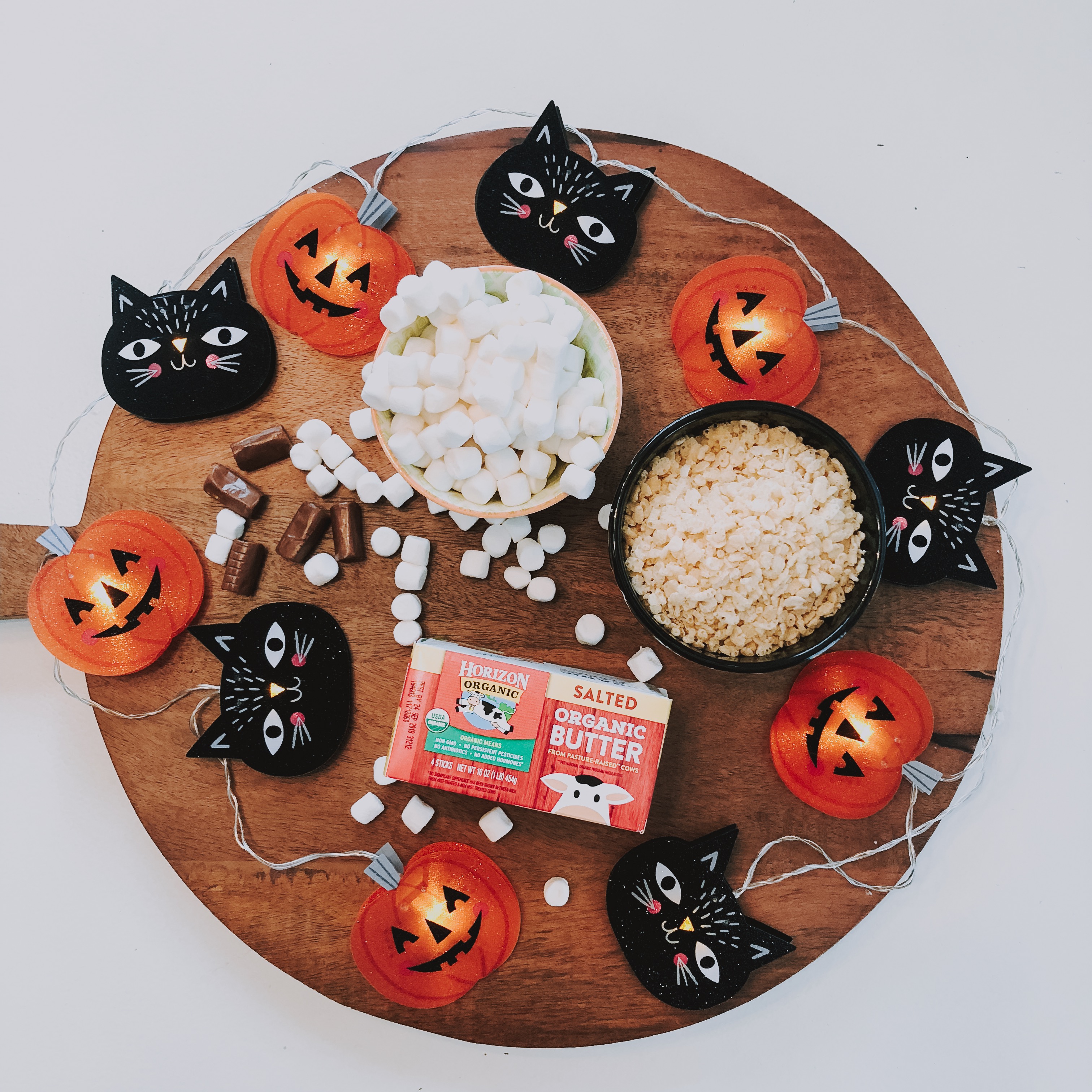 STEPS:
Melt ¼ cup Organic Horizon butter in a pan and
add marshmallows stirring constantly until they melt.
Add the food coloring into the marshmallow mixture before you add the rice krispies!
Remove from Heat and Pour in the Rice Krispie Cereal. Keep on Stirring!
I will butter up my spatula to make it easier to stir the sticky gooey goodness.
Let it cool a bit before you attempt to form into pumpkin shapes.
Butter up your hands to make it less sticky!
Once the little pumpkins are formed, cut tootsie rolls in
half and add them for the little pumpkin stem!
Enjoy!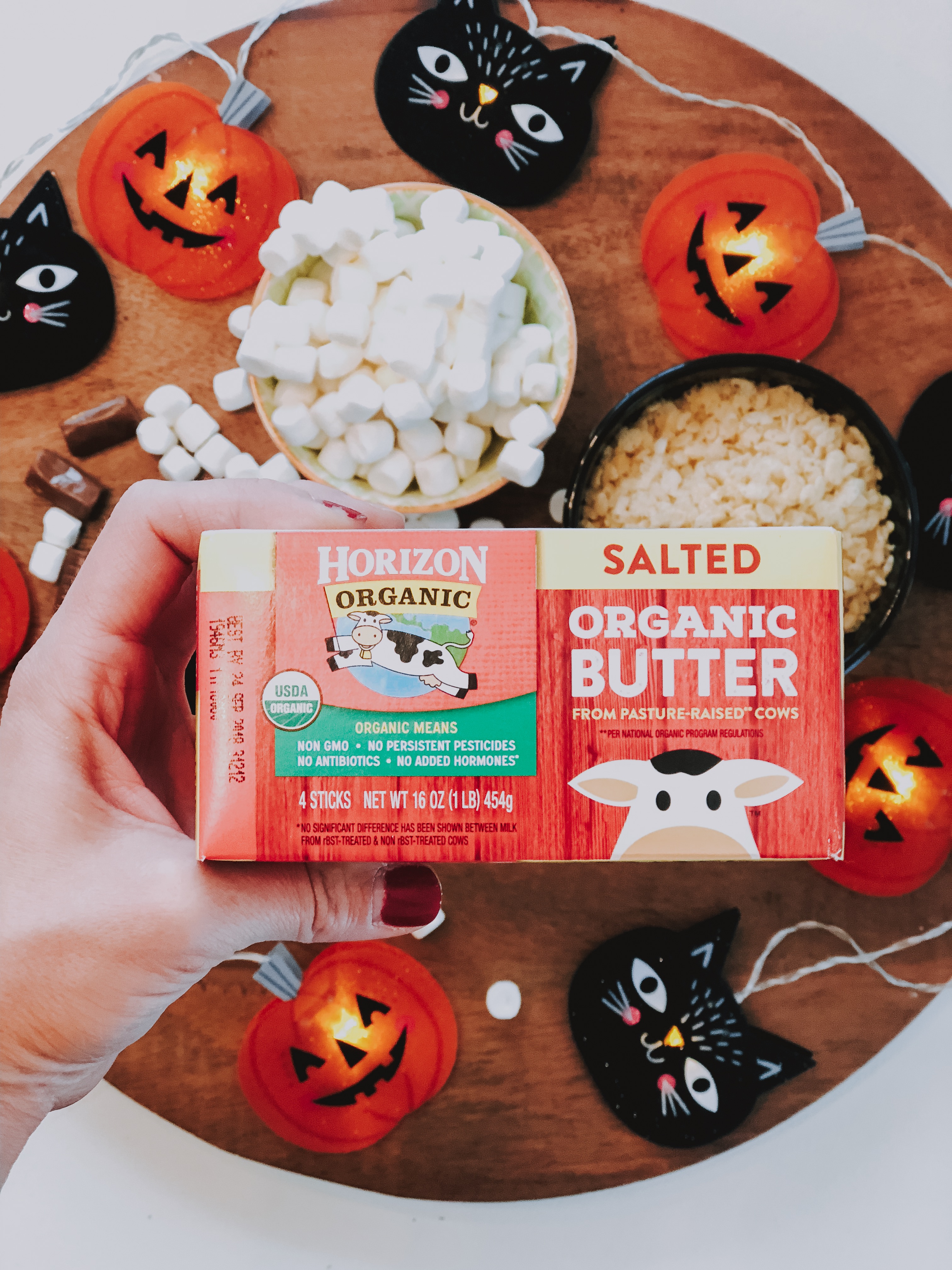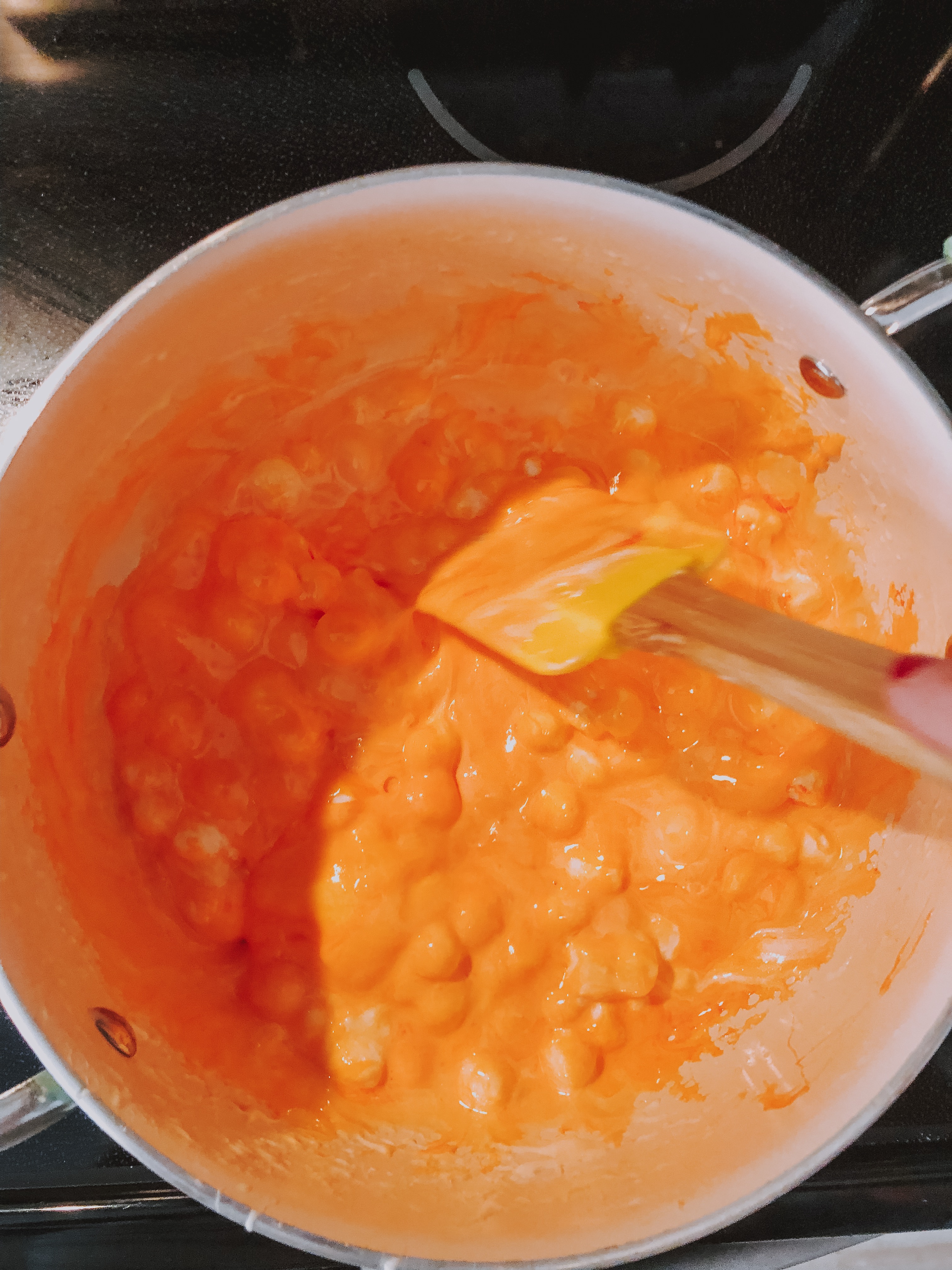 I remember as a kid my mom making rice krispie treats for us.
There's something so nostalgic about them for me and
so it was fun making these for my own kids!
We made a handful of pumpkins and then the rest of the batch we put
into a square pan. Perfect for little pops of Halloween fun in their lunchboxes this week.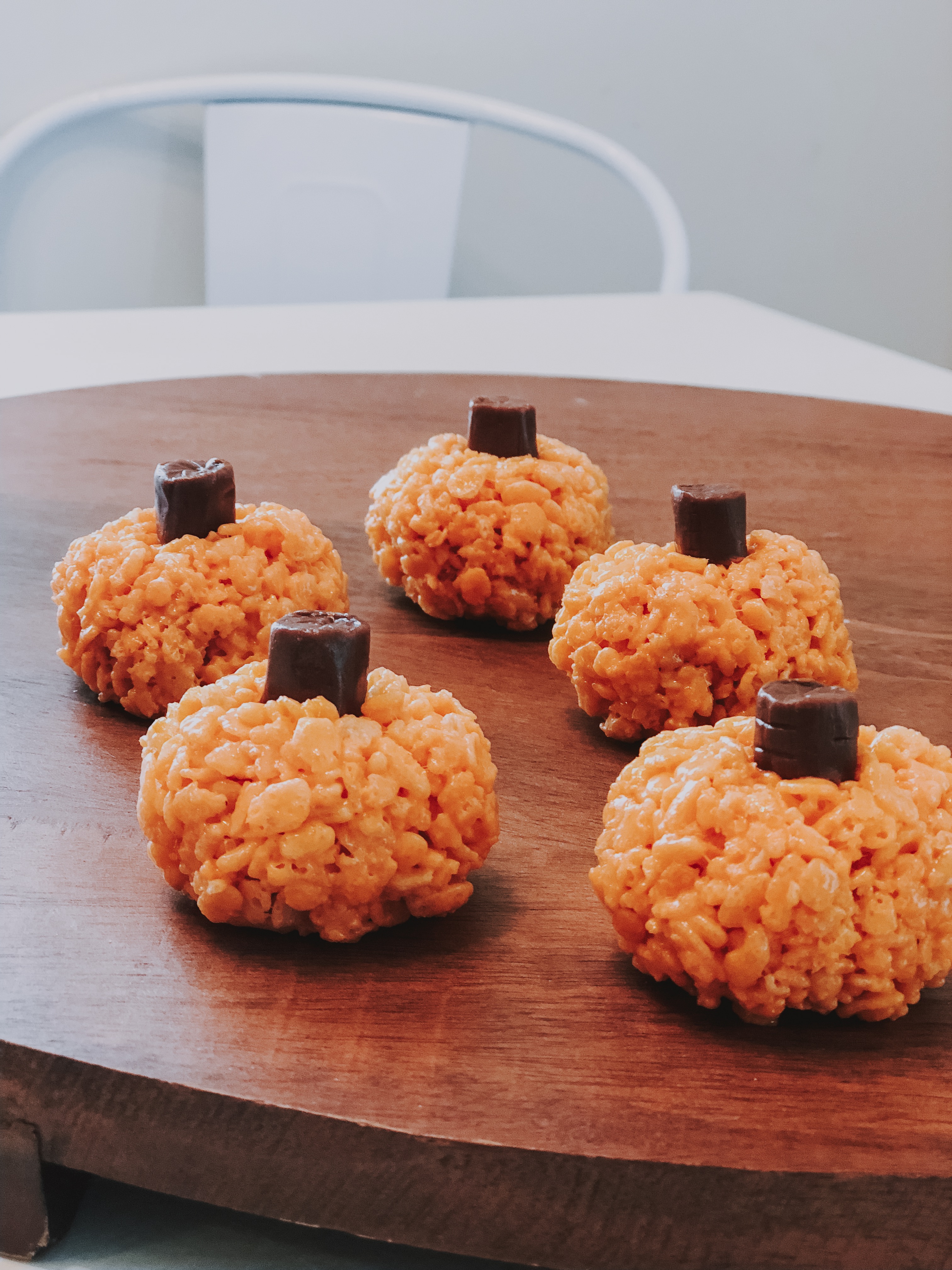 I'm on the Cool Food Panel and love sharing ideas like this one with you guys!
Hope you whip some of these up
with your own people and get a little festive for fall!
Be sure to check out EasyHomeMeals.com for even more ideas!
FREE Meal Gifting Printable
We all know someone who would appreciate a yummy home cooked meal delivered right to their doorstep! This gift idea is perfect for a family who just had a baby, adopted, is sick or as a random act of kindness! Grab my free printable!
Source link