I'm excited to share with you today a little freebie that you can put to use
with EVERYONE you know having the flu.
Don't go inside. just drop the meal at the door and run. fast. haha.
I'm a strong believer in loving on the people in your life…
even if that means dropping off a bag of grapes and
store bought cookies transferred to a tin when someone has a baby!
Sometimes you can go all out when delivering food…
and sometimes you just need to go the easy route but make it special.
I use this printable to UP my meal delivery game a bit. 😉
I usually sell it in my Etsy Shop, but I would love to share it
with you for free! Just sign up for my newsletter below and get the download!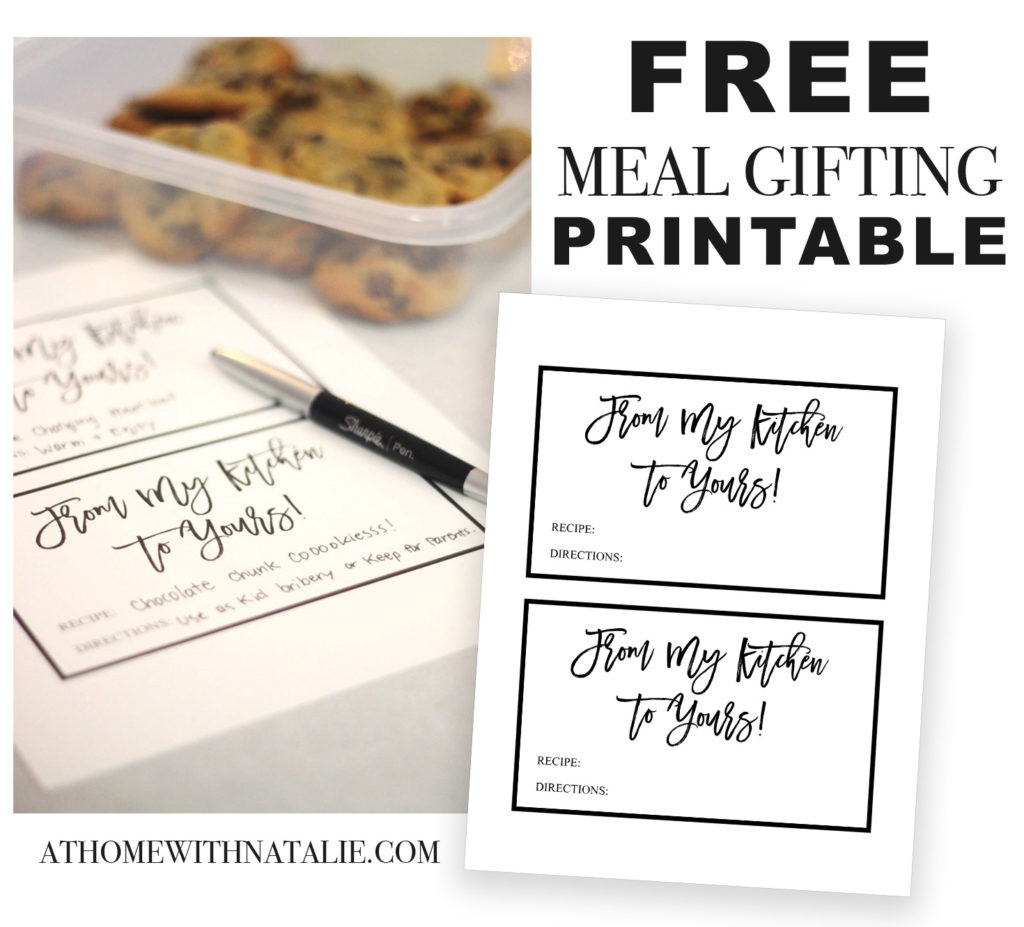 You will receive a PDF File.
You are able to re-use with the blank recipe and directions area.
Just download and print out your printable! Have fun making your gifting extra special.