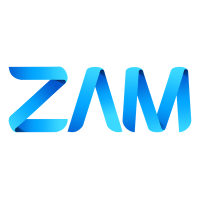 Hearthstone Top Decks is a fantastic resource for Hearthstone for Decks and Guides including Meta decks, deck guides and community decks. Earlier this week, Hearthstone Top Decks announced that it has been acquired by the ZAM Network. The ZAM Network also owns Wowhead and we want to welcome them to the family!
Here is a small portion of their announcement:
Hello, everyone! I have an exciting announcement to make today: Hearthstone Top Decks has been acquired by the ZAM Network!
With this acquisition, we are going to be adding even more content to and increasing development of Hearthstone Top Decks. Not only will you be getting more of the same great updates, but going forward, the added resources will help us make sure that everything is updated even faster and have more in-depth content and guides!
The Hearthhead writers have helped support Hearthstone Top Decks with multiple guides including Class Overviews and Guides for Hearthstone, multiple New Player Guides and constantly adding and updating guides — which include Wild Guides!
Source link