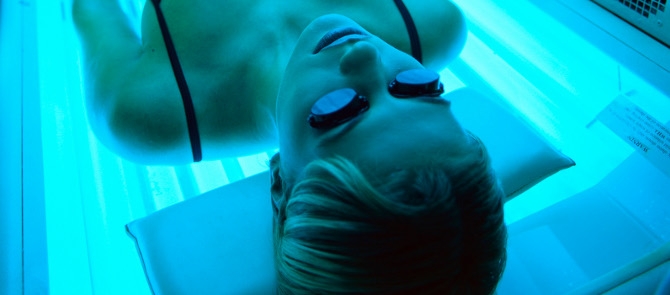 Indoor tanning is widespread in the United States – and it is particularly popular among young white women. More than 3 in 10 white women aged 18 to 21 say they use indoor tanning, according to the U.S. Centers for Disease Control and Prevention. And, more than 2 in 10 high school girls tan indoors.
Americans continue to go tanning even though it is proven to be linked to skin cancer. For young women, the allure of a tan appears to outweigh the negative health consequences, says Leah Ferrucci, Ph.D., a Yale University researcher and expert on the topic. "I think right now we still have overall a culture that rewards a tanned appearance. We see it among celebrities."
Ferrucci also points a finger at the tanning industry. "There is also a problem still going on where the indoor tanning industry really markets themselves to young women and young girls – I don't think that population is getting the [skin cancer] message because they are being bombarded by these contradictory messages."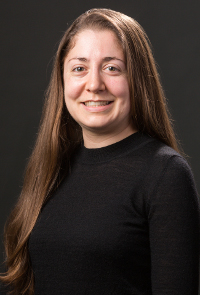 Even if young women are aware that tanning can cause skin cancer, they may not see it as relevant to them now, according to Ferrucci. "For young people, skin cancer risk is in the future and can be difficult to conceptualize, whereas the pressure to have a particular appearance is now – so it is not a salient message to them."
Finding Messages – and a Mechanism – That Will Resonate With Young Women
Ferrucci is working on ways to make the tanning message resonate and sink in for young women. The tactic she is testing leverages what she says is a "teachable moment" – giving young women information about the dangers of tanning just after they have been diagnosed with a non-cancerous UV-related skin condition. But, she isn't going to just hand young women a pamphlet; instead Ferrucci wants to reach this population where they are – online.
With funding from a multi-year American Cancer Society grant, Ferrucci is building a website that will offer interactive experiences that teach users about tanning. "They [young women] will be able to log in from anywhere and may also get text messages or emails during the week with tips for caring for their skin, as well as suggestions for alternatives to indoor tanning."
Importantly, the site will speak to young women in terms that most resonate with this audience. "We will also focus on the effects of indoor tanning on their appearance," says Ferrucci. For example, indoor tanning can lead to premature aging, causing the skin to wrinkle and lose elasticity. Ferrucci believes that messages about the appearance issues indoor tanning causes earlier on in life may be more effective than solely focusing on skin cancer outcomes that can occur further in the future.
The pilot program is focused on young women aged 20 to 30. Ferrucci hopes that the website will eventually be available to anyone. "The messages are important to any individual."
Source link