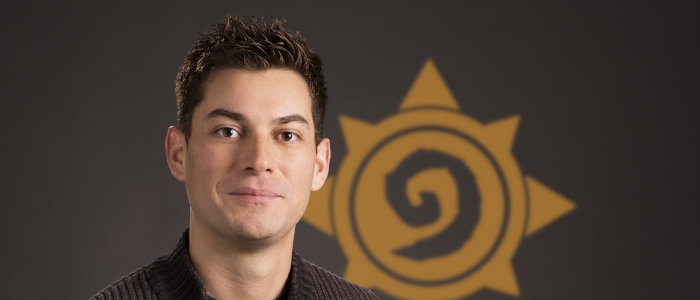 Dean "Iksar" Ayala was active on Reddit yesterday commenting on the purpose and the design philosophy behind the Basic and Classic sets as well as the reasoning behind nerfs on cards from these sets.
The Lead Balance Designer explained that the Basic and Classic sets' purpose is to introduce players to the game's mechanics and the fantasies behind each class. Since these sets are always around, powerful cards in them can be frustrating and cause negativity. For example, Wild Growth and Nourish were under the scope for a nerf for a long time. That doesn't mean all Basic and Classic cards have to be weak; some of them, like Fireball, Al'Akir the Windlord, Frothing Berserker and Tirion Fordring, are powerful, they show off class fantasy well enough and are safe from any changes (for now!).
Card nerfs aren't meant to just solve short-term problems. For example, the Fiery War Axe nerf made it possible for other Warrior weapons to see play. It's true that nerfing cards from the Classic and Basic cards makes players feel obligated to invest their gold or real money on newly released sets. The team has tried to offset this with more seasonal events, as well as the reworked new player experience, which all give packs to players.
IksarHS

Ideally the basic and classic set show off the kinds of mechanics each class is about without having too many cards that show up in all possible class archetypes. Basic is important to us because it serves as a set of cards players can use to learn about the game before they choose whether or not to make an investment of their time or money. Classic is important to us because it serves as the secondary jump-off point where you learn the baseline for what each of the individual classes is about along with some of our core mechanics like Battlecry or Deathrattle. From a gameplay perspective, having these sets around forever usually only leads to negativity when the cards are so powerful they show up in every deck in every expansion, making the strategies players use feel more stale than they would otherwise. We've been trying to change some of these power outliers over time, but only when making that change might also be positive for the live game environment. Wild Growth and Nourish were good examples of cards we had thought about changing for some time, so when we arrived in a meta where Druid had been very powerful and popular for a long time, it felt like a good time for those changes. We'd like to continue making these types of changes, as we believe the game will be in a better position to meet the player expectation that the game is new and fresh from expansion to expansion.
We nerf basic/classic cards that are too powerful instead of rotating them when they hit on class fantasy but at too high of a power level. Ramping mana is a strong identifier for what Druid should be about, so it made more sense to us to have some of the simplest forms of mana ramp exist in the base set to teach players what Druids can be about. It also makes more sense to have those cards be medium power level because if we identify mana ramp as an identity for Druids, it would be nice to be able to make some mana ramp cards from time to time without having to create cards even more powerful than two of the (arguably) most powerful cards in the game. Of course, this doesn't mean all basic and classic cards have to be weak. Generally the cards we target for change are ones that exist in every archetype. Cards like Al'Akir, Frothing, Fireball, or Tirion are probably safe. They are powerful and do an awesome job at selling the class fantasy for the class they represent. They also have some weaknesses and you can imagine an archetype within their class that might not play them. This is a pretty good place to be in. (source)
---
I probably should have included this in the first post. It's true that reducing the amount of auto-include cards in the base set makes cards from expansions more important if the goal is to be able to create every powerful deck. This is something that's more healthy to solve with things like gold injection events like fire festival, increasing the gold on the average quest, or having a new player experience that awards 20+ packs. We keep a close eye on the the kind of investment it takes (time or currency) to obtain a deck archetype that is fun and powerful. The end goal is to make that a painless experience and there is more than one way to go about that. Having a wide variety of forever cards that are so high power level they are included in most decks is one way to go about it, I just don't think it's the right one.  (source)
---
The main point I think is important to get across here is that we don't ever change basic and classic cards just to solve short-term problems. Warrior was fairly powerful at the time we changed FWA which I think makes the change more palatable. If we truly thought that Warrior was better served in the long-term by have FWA as a (2) mana card, then we certainly would have tried to change expansion level cards rather than something in the classic set. Cards like Sul'thraze, Supercollider, Woodcutter's Axe, and Bloodrazer have all had a little more room to breathe and make Warrior feel different expansion to expansion as a result of the FWA change, which was part of the goal. (source)
Source link