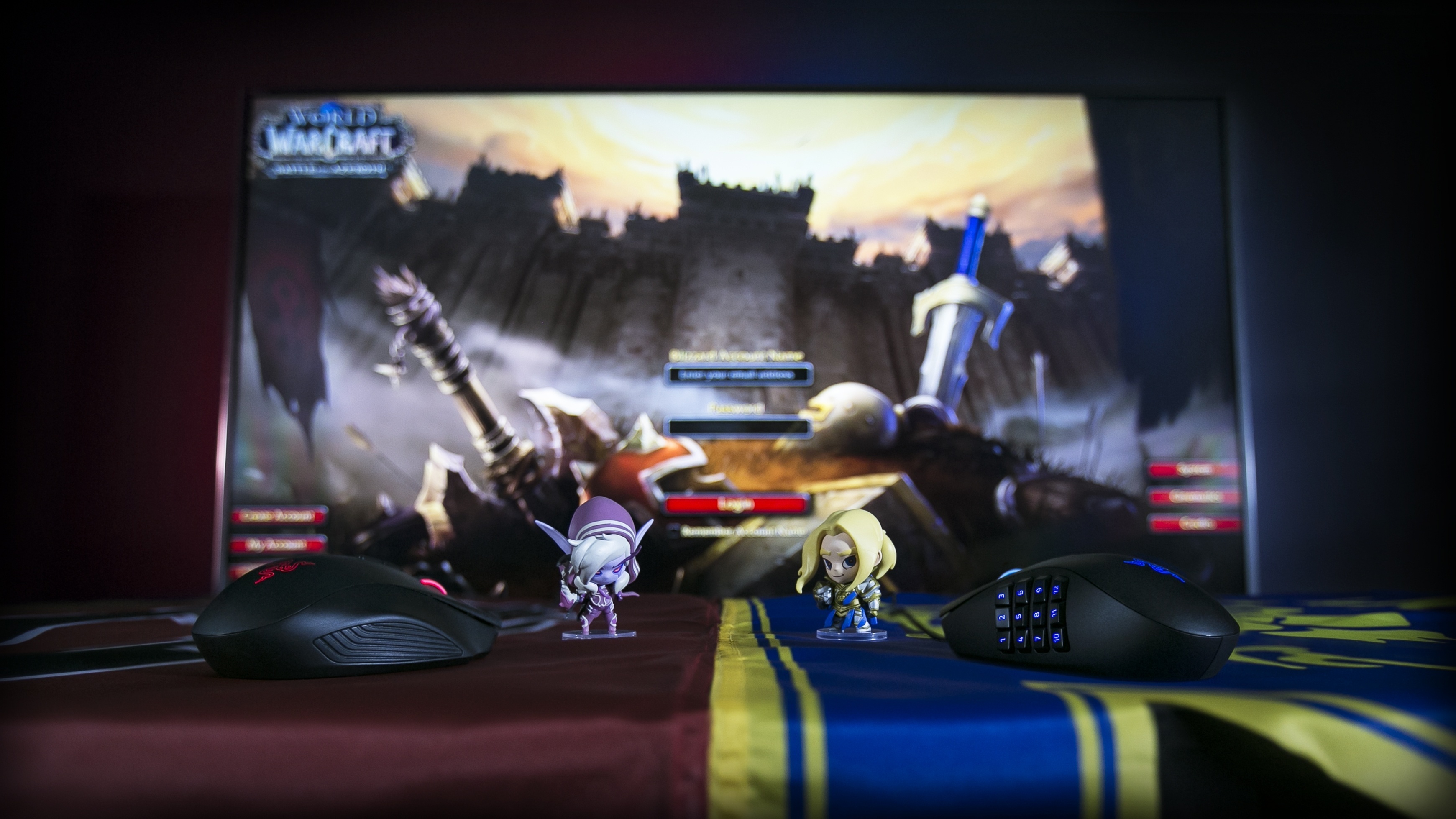 Comment by godlygamer911
on 2018-08-16T20:26:08-05:00
If you are still stupid enough to buy Razer products you deserve the sub-par mouse that you have.
Comment by Meebo
on 2018-08-16T20:29:13-05:00
How do they play for those of us with sausage like appendages?
Comment by Bossgalka
on 2018-08-16T20:29:22-05:00
I can't speak for the Trinity version, but regular Razer Nagas break after about 6 months for me. I ran through three before I finally found another mouse with 9+ buttons on it. I'd recommend using one of the Logitech mice instead. I think there are newer, better models, but I have had the G600 for 3 years now and it hasn't messed up yet. Honestly, anything but Razer if you want value.
Comment by Nynaeve
on 2018-08-16T20:43:20-05:00
I love playing with my Naga + some mouseover macros. Has done a bit for my hand pains, too. The intro of the Lefty Naga was a massive game-changer for me. Too bad they'll never make a Lefty Trinity, or a gamepad for the right hand.r
r
My tips would be to use the Naga's numbers as much as possible out of game, too, to help with muscle memory, use an Actionbar replacement add-on in-game to create button grids matching the Naga's number pad for quick glance help, and bind One of the action bars to shift-1 – shift-12 and one to Ctrl also, if you need more buttons and you're not a pet class.r
r
IDK if the Trinity has the side clicks for the scroll like my Lefty Naga does, but I find them super convenient for spacebar and X.r
r
For macros, the @cursor mouseover macros have been great for Vengeance Demon Hunter's Sigils.
Comment by TankyBoi
on 2018-08-16T20:55:11-05:00
Logitech has a version, I got it on sale for 40 bucks. Has lasted twice as long as the Razer Naga I had, Corsair recently* released one that has the same button layout and functionality.r
r
*Note: I am actually not sure when it came out, but as I was looking about a year ago and did not see it, I assume within the last year.*
Comment by Agentkillerlee
on 2018-08-16T21:12:48-05:00
If you are still stupid enough to buy Razer products you deserve the sub-par mouse that you have.r
r
Instead of talking about how stupid people may be for getting a Razer product in your opinion, you should talk about whats better.
Source link