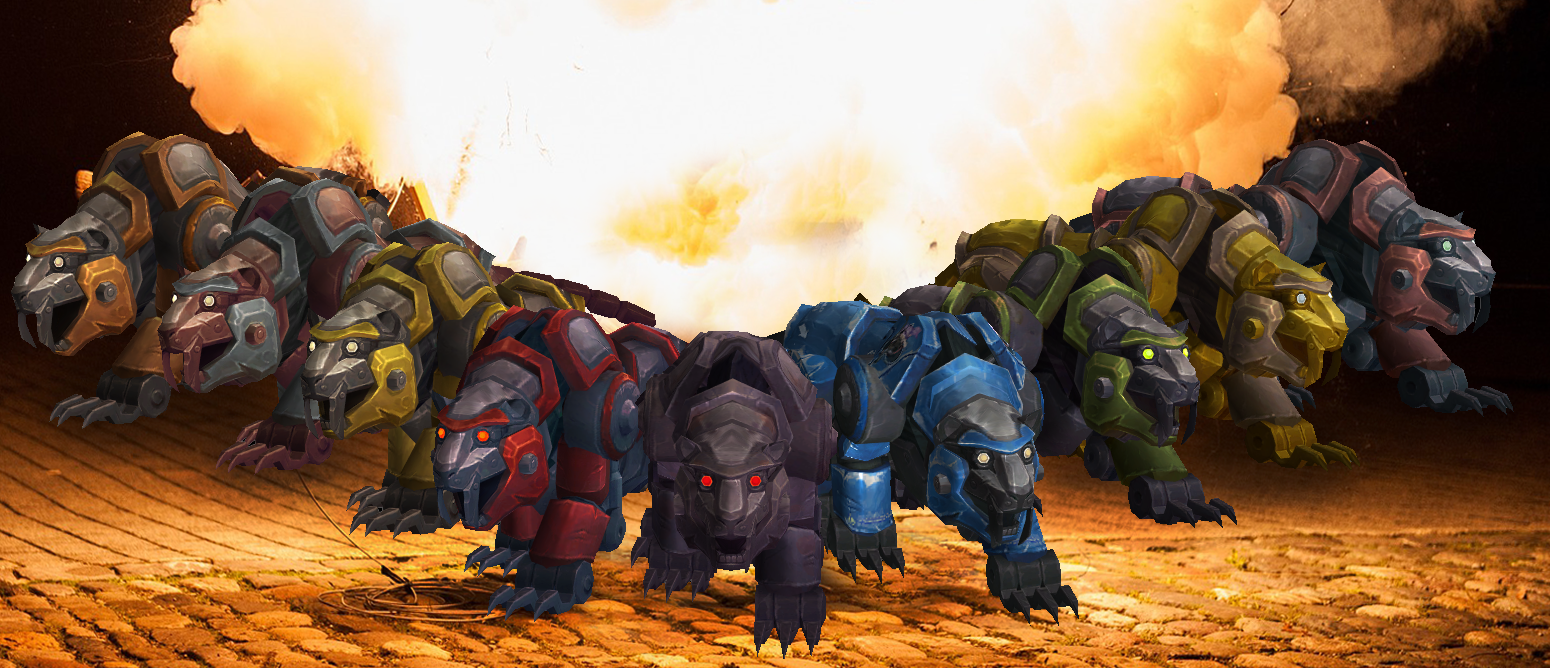 Comment by MonkofEden
on 2019-06-09T06:07:38-05:00
Not going to lie, this mount makes me very excited. It will be like riding a transformer, which I am very okay with.
Comment by magickmann
on 2019-06-09T06:19:27-05:00
too bad we cant join them together and form Voltron Defender Of The Universe!
Comment by tbwtpt
on 2019-06-09T06:19:51-05:00
Okay the description for the mount does not seem to match with what I am seeing…
But definitely a cool mount. Love the copper colour.
Comment by rafey
on 2019-06-09T06:27:49-05:00
Description might need a correction
Comment by psychokrusher
on 2019-06-09T06:28:22-05:00
Of coures you have to pay over 120k for it. As we dont have enough gold sinks in this expac. I'm sure that the drop rate of the epic reagent will be low enough just to make people buy them.
Comment by papagrinder
on 2019-06-09T06:39:54-05:00
So to sum it up. It is 1 mount total correct? But ur able colour it?r
r
Not 35K gold x 8?r
r
Ofc as being somewhat a vendor mount, i guess 8 quick mounts for 35K each woudnt be to bad either but yea..
Source link