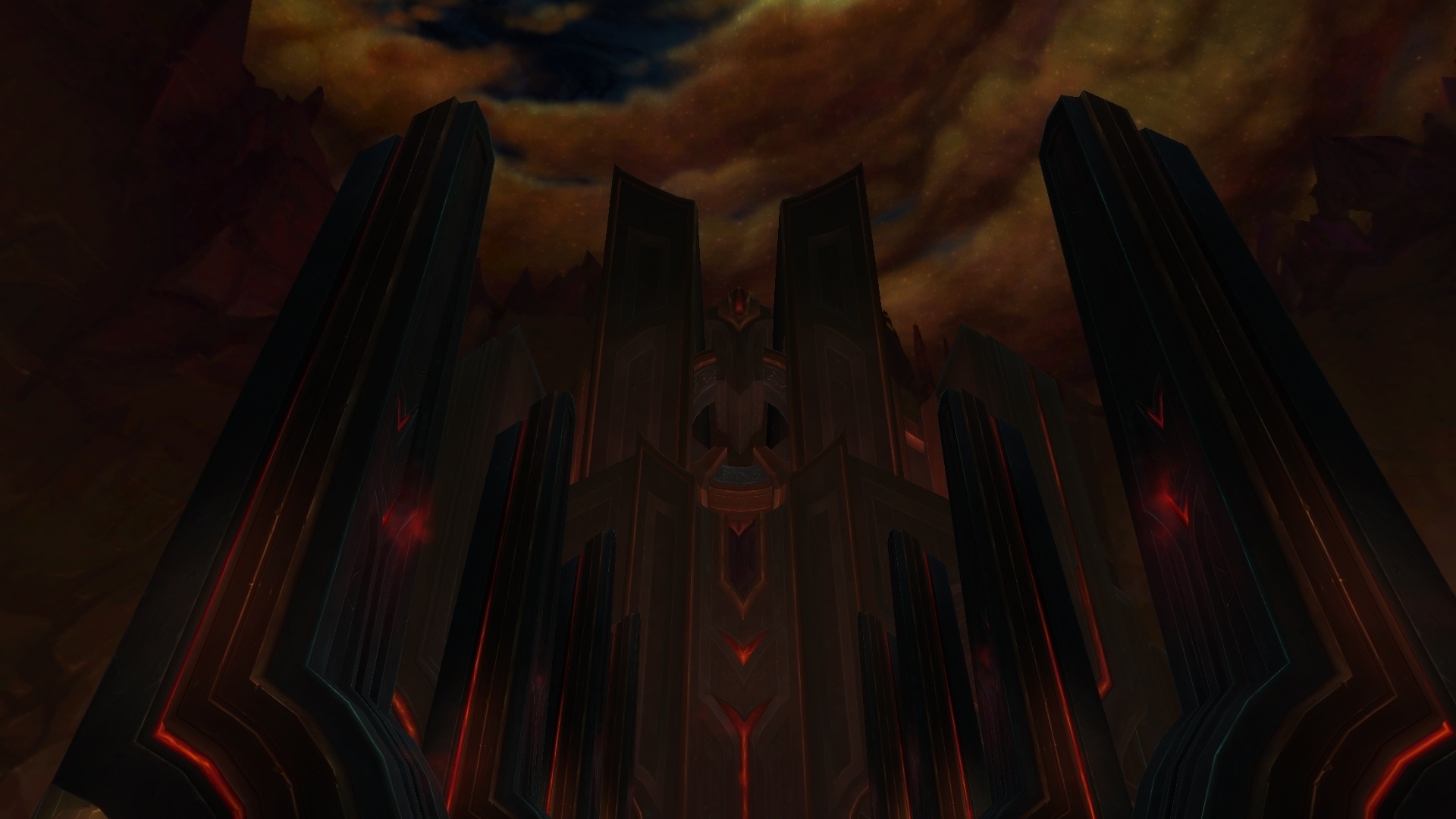 New World of Warcraft Legion Events for the week of April 17 includes the Legion Dungeon Event, Gravity Lapse PvP Brawl, new Mythic+ Affixes and new World Bosses.
For the day-to-day updates on Emissary quests, Xu'rios, Mythic+ Affixes, Violet Hold Mythic and more, please visit the Today in Broken Isles section of Wowhead's front page.
Mythic+ Affixes
This week's Mythic+ Affixes are Bolstering, Skittish, Fortified.
Make sure to check out our recently launched Mythic+ Guides.
From the weekly Challenger's Bounty chest, players will receive a piece of gear and Artifact Power based on the highest level dungeon they completed last week. This Weekly Chest has an increased chance to Warforge or Titanforge!
For more information on the Mythic Keystone Difficulty, check out our Mythic+ Guide.
Brawl: Gravity Lapse
The reward for winning is 160 honor for the first win, and 80 honor for subsequent wins. Winning a Brawl for Something Different rewards a Brawler's Footlocker.
Gravity getting you down? Step into the Eye of the Storm and be prepared for a whole new en-lighten-ing experience. Every minute, players on the battlefield will find themselves launched into the air, only to gently fall toward the ground again in a perpetual aerial ballet as they try to accrue enough resources to take the win home for their team.
What are PvP Brawls?
Blizzard
A series of new twists on popular player-versus-player activities are on the way. Starting with "Southshore vs. Tarren Mill", "Gravity Lapse", and "Warsong Scramble", PvP Brawls offer a variety of mode, rules, and scenic changes to the usual Battleground gameplay. Look for the Brawl option in the Group Finder (default hotkey: i) Player vs. Player tab, under the Casual selection.
Greater Invasion Point World Boss
This Week's Greater Invasion Point Boss is Sotanathor. Sotanathor drops ilvl 930 Storm Relic Sotanathor's Thundering Hoof and Iron Relic Spike of Immortal Command. Killing a full rotation of bosses earns Invasion Obliteration.
Greater Invasion Point Rotation:
For more information on Greater Invasion Points, check out the Invasion Points Guide.
Broken Isles World Boss
This week's Broken Isles World Boss is Nithogg. If you're after Artifact Appearances that drop from World Bosses, remember that the Fury Warrior components and Enhancement Shaman appearance can be found from Trial of Valor bosses in a hotfix.
More information on all the Legion World bosses in the Broken Isles World Bosses Guide.
If you have been doing your World Bosses regularly, you should have already unlocked Unleashed Monstrosities as well. To use this tint, you must have unlocked the base Valorous artifact appearance via Improving on History first.
Here is the full rotation.
Legion Dungeon Event
While this event is active, the final boss of each Legion dungeon awards an extra item when defeated (Sign of the Warrior).
Pick up the weekly bonus event quest Emissary of War from Archmage Timear or the Adventure Journal to acquire Cache of Antoran Treasures which contains a Heroic piece of Antorus loot. For this quest you must complete 4 Mythic or Mythic+ Dungeons.
You can easily knock this out as part of Karazhan attunement, which requires 4 Mythic Dungeons in Edict of the God-King and Uncovering Orders.
This is also a good week to work on Improving on History; this questline will send you to every dungeon on Mythic difficulty and culminate in the Nighthold raid.
We have strategy guides for all Legion dungeons, covering their rewards, loot, tricky trash, bosses, and World Quests. There are tips for all roles as well as information pertaining to Normal, Heroic, Mythic, and Mythic+ difficulty:
| | | |
| --- | --- | --- |
| Legion Dungeon Strategy Guide | Available Difficulties | Entrance |
| Black Rook Hold | N (110), H, M, M+ | Western shore of Val'sharah |
| Cathedral of Eternal Night | H, M, M+ | Tomb of Sargeras, Broken Shore |
| Court of Stars | H, M, M+ | Suramar Noble district |
| Darkheart Thicket | N (98), H, M, M+ | northern Val'sharah, underneath the World Tree |
| Eye of Azshara | N (98), H, M, M+ | eastern Azsuna |
| Halls of Valor | N (98), H, M, M+ | near-Eastern Stormheim |
| Karazhan | H, M, M+ | Deadwind Pass |
| Maw of Souls | N (110), H, M, M+ | Hellmouth Cliffs, Stormheim |
| Neltharion's Lair | N (98), H, M, M+ | northern Highmountain |
| Seat of the Triumvirate | H, M, M+ | Southwestern Mac'Aree |
| The Arcway | H, M, M+ | Suramar City |
| Vault of the Wardens | N (110), H, M, M+ | Warden's Isle, Azsuna |
| Violet Hold | N (105), H, M | Dalaran, Broken Isles |
Archaeology
The archaeology reward for the next week is Crown Jewels of Suramar — a vendor item worth 5,000 gold! If you don't grab it in the next week, you'll have to wait another 6 months for the rotation!
Completing 8 archaeology quests unlocks an Artifact Tint from This Side Up.
Other Events