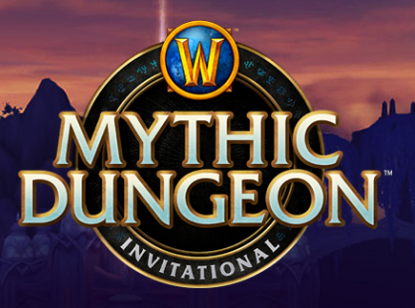 In yesterday's article, we highlighted our first Q&A with Jdotb and the Mythic Dungeon Invitational Talent was announced!
Hints at MDI Later This Year
Near the bottom part of the new MDI Esports Page, there's a section on How to Compete. One of the bullets near the bottom says:
If you missed out on the Proving Grounds this time around, check back later in the year.
Battle for Azeroth is due to release on or before September 21, which could put mean the next Proving Grounds could be post expansion and take place in Battle for Azeroth's dungeons. Alternatively, it is possible that we could see a live MDI finals take place at BlizzCon which usually takes place at the beginning of November. Either of these would be super exciting for the future of the Mythic Dungeon Invitational.
For a look at the Battle for Azeroth dungeons so far check out Atal'Dazar and Freehold.
New Esports Section
The Esports section of the WoW Website was revealed yesterday and contains information about the Arena World Championship and the Mythic Dungeon Invitational. This section includes updates on the current stage of the MDI, links to the rules and how to register your team, the upcoming schedule and the latest news.
Mythic+ Class Guides
We currently have two Mythic+ Class guides with more on the way!
Mythic+ Dungeon Guides
For more information on the Mythic Keystone Difficulty, check out our Mythic+ Guide. We also have Mythic Keystone Guides aimed at higher level keystones.