Colorectal cancer (also called colon cancer) is one of the few cancer types that often can be prevented through recommended screening – tests done in people who have no symptoms of the disease. These tests can also catch colorectal cancer earlier, when it is easier to treat. The American Cancer Society recommends regular colon cancer screening for most people starting at age 50.
While many Americans in general are not getting the recommended screenings, there are certain groups that are lagging behind more than others. Colon cancer screening rates are lowest among:
low-income individuals
those with no health insurance
those with less education
certain racial and ethnic minorities
those living in rural areas
There are various reasons that these groups do worse than others. These include lack of access to health care, low health literacy, and language and cultural barriers. A number of American Cancer Society-funded researchers are currently working on new ways to address these barriers – and help groups that are falling behind catch up on potentially life-saving colorectal cancer screening tests.
Below are the stories of what 5 grantees are doing to increase colorectal cancer screening rates in populations that are struggling most.
 
1. Personal vs. Automated Phone-Call Follow-Up Reminders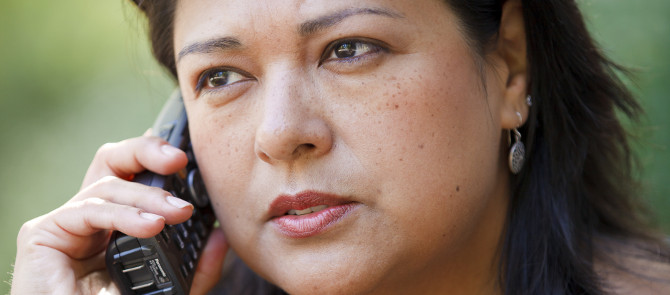 Research has shown that those with limited health literacy are less likely to get screened for colorectal cancer. This is why Connie Arnold, Ph.D., at the Louisiana State University Health Sciences Center, is testing different health literacy interventions to increase colorectal cancer screening among low-income and underinsured populations.
She is comparing the effectiveness of two different screening promotion strategies:
A personal reminder call to complete and return colorectal cancer screening kits and to discuss barriers to screening.
A call from an automated system simply encouraging the patient to complete and return their colorectal cancer screening kit.
Arnold will study these follow-up strategies in Federally Qualified Health Centers, which are facilities that get money from the government to serve an underserved area or group . All patients in the study will first receive easy-to-understand information about colorectal cancer screening and a do-it-yourself take-home screening kit – known as a fecal immunochemical test (FIT) – with simplified instructions.
The automated call, according to Arnold, is lower cost and requires fewer resources than the personalized call. But personalization, she believes, may do a better job of addressing patients' barriers to screening.
Arnold believes that providing easy-to-read and culturally appropriate information, as well as easy-to-access testing and ongoing encouragement, will greatly increase colorectal cancer screening rates among groups that are lagging behind.
2. Reaching the Patient vs. the Provider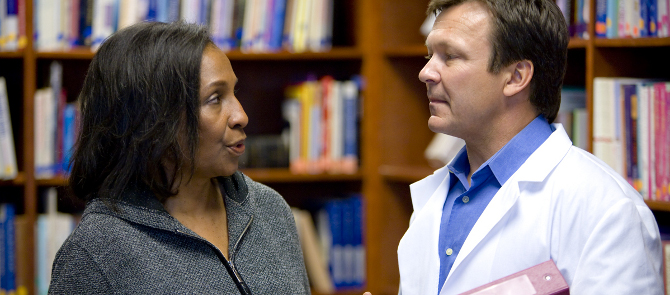 Charles Basch, Ph.D., at Columbia University Health Sciences Center in New York, has previously found that telephone outreach to hard-to-reach, low-income, minority populations can increase their likelihood of getting screened for colorectal cancer. But, even when called, most of the people Basch's team talked to still didn't get screened.
This finding led Basch to want to take a hard look at the role doctors can play in encouraging patients to get screened. Now, Basch is leading a new study to determine whether reaching out in person to primary care physicians is in fact more effective at increasing colorectal cancer screening in these populations than the direct-to-patient phone calls he tested in his past research. He is also going to test the two strategies in combination.
At the individual-level, Basch will educate people about colorectal cancer screening options and encourage them to speak with their doctor. At the provider-level, he will educate physicians about low screening rates and the need to motivate patients to get screened.
Basch hopes the results will be able to guide programs to increase colorectal cancer screening in hard-to-reach populations.
3. The Potential Power of the Photo Novella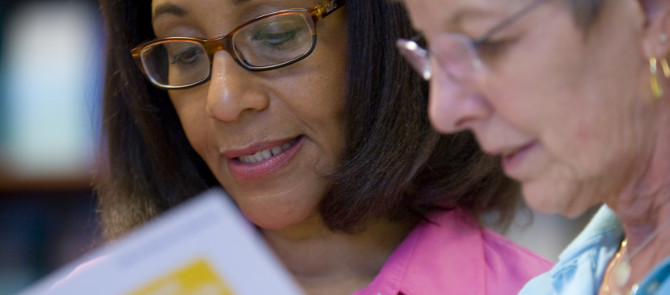 Clement Gwede, Ph.D., at the Moffitt Cancer Center at the University of South Florida, is looking to address the lower colorectal cancer screening rates among blacks. To do so, Gwede has developed a "culturally targeted program" that includes a low-literacy photo novella booklet about colorectal cancer screening.
He is going to compare the effectiveness of the photo booklet to a standard text-heavy brochure from the Centers for Disease Control and Prevention (CDC) in terms of getting participants who have never been screened or who are overdue for their screening to get tested. His study will focus on a population of ethnically diverse blacks aged 50 to 75.
According to Gwede, if the photo novella outperforms the standard CDC brochure, "the intervention could be applied more widely in this population and for other culturally distinct populations."
4. Multimedia Plus Patient Navigators to Get Latinos Screened
Latinos face numerous barriers when it comes to getting needed colorectal cancer screening tests. Daniel Reuland, MD, at the University of North Carolina, Chapel Hill, says that Latinos specifically grapple with language and cultural barriers. To overcome these challenges, Reuland is testing the effectiveness of the combination of two unique interventions: multimedia decision aids and patient navigators (professionals whose job it is to help patients get through the healthcare system).
Reuland's study, which is focused on Latinos aged 50 to 75, will show patients a video – in either English or Spanish – that explains colon cancer screening "using easy-to-understand narrated segments, patient testimonials, graphics, and animations." Patients will be shown the video before they see their doctor. After patients watch the video and see their doctor, a bilingual patient navigator will help them complete the screening process.
Reuland hopes his innovative intervention, which he says is a practical solution, will prove effective and ultimately be widely implemented.
5. Helping Latinos Help Each Other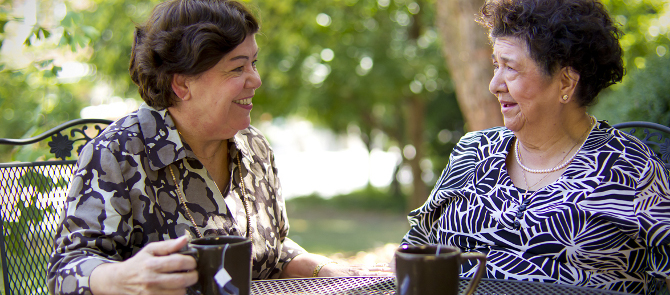 Jamilia Sly, Ph.D., at the Icahn School of Medicine at Mount Sinai, is also exploring a new approach to increasing colorectal cancer screening rates among Latinos. Sly's previous research has shown that training African Americans to help other African Americans navigate the colorectal cancer screening process has worked to increase screening rates. In her new project, Sly will test this same model among Latinos.
Sly's team will train Latinos who have had a colonoscopy to help other Latinos go through the screening process. She calls this "peer navigation." The study will involve the creation of a culturally specific training program for the Latino peer navigators.
Sly believes that, if successful, the peer navigator model for Latinos could be executed on a larger scale and ultimately increase colonoscopy screening rates among this group.
Source link