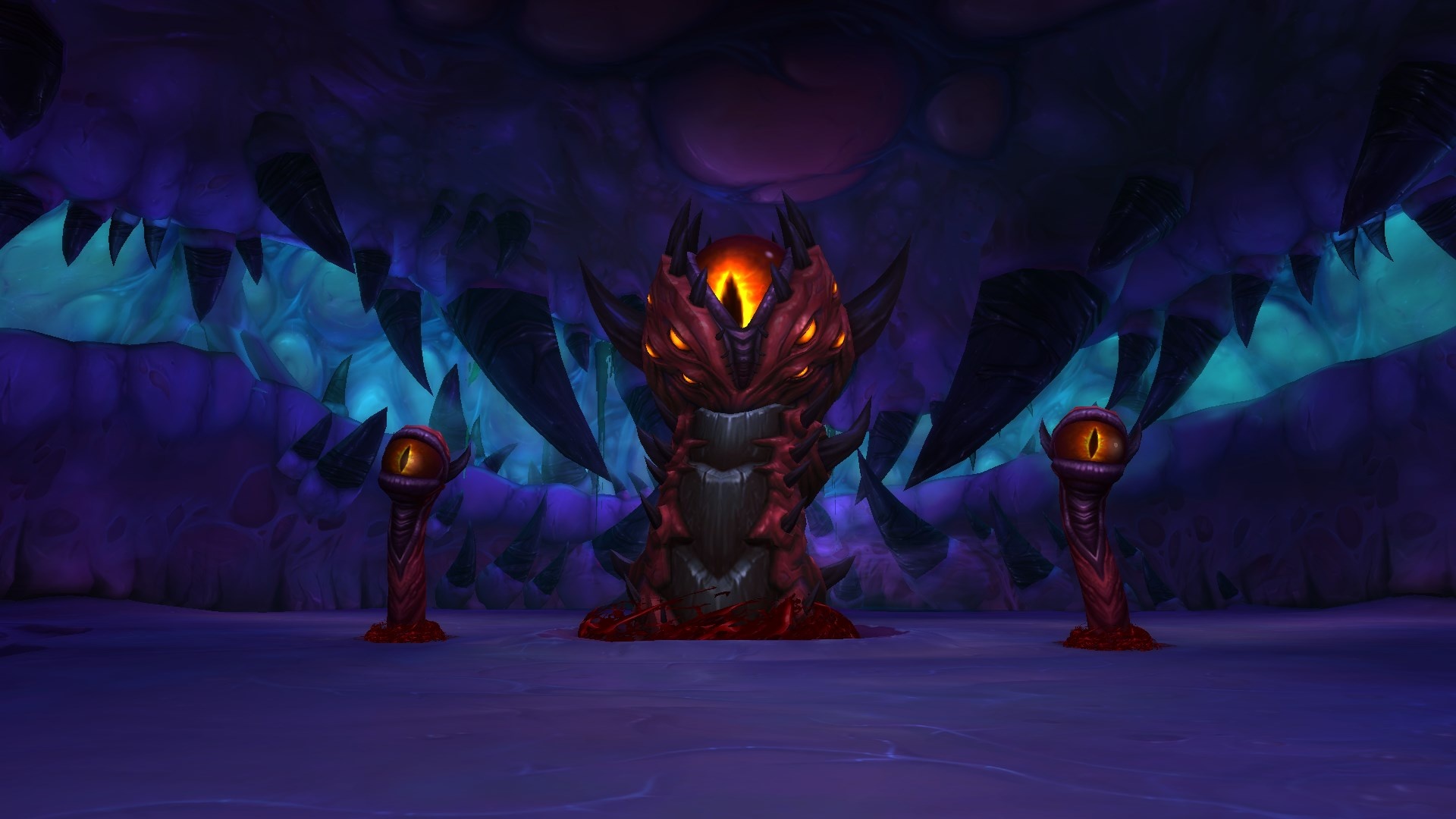 Comment by Hordebreaker
on 2019-11-07T15:51:41-06:00
I'm getting flashbacks of spine of deathwing already >.>
Comment by grimmjaw6
on 2019-11-07T17:53:19-06:00
I found a way to another side of a portal on the bridge, that doesnt let you to go further into the raid 🙂 Now I am chilling there, screenshoting things :3 Maybe world first Sightless Watcher kill 😀 elite inside.
Comment by Zlygork
on 2019-11-07T17:57:55-06:00
The skybox reminds me of the reaper invasion in Mass Effect.
Comment by ArchironDW
on 2019-11-07T18:02:11-06:00
They've been hyping N'Zoth since Cataclysm, and how he may be weak by Old God standards, but he is incredibly cunning.r
r
And we kamehameha him to death (ostensibly) in an expansion that just so happened to be tangentially related to the Void and Old Gods because of Sylvanas working with Azshara.r
r
Look at all the beautiful artwork done for Ny'alotha, the visage of The Corrupter towering over you for miles, the potential for a full on cosmic horror experience in 9.X, and none of it is going to matter this time next year.r
r
God damn it, Blizz.
Source link