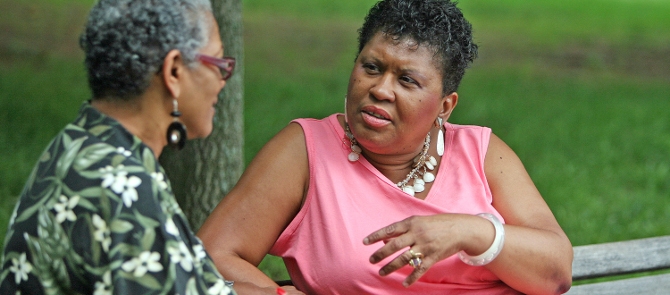 The low-income minority patients who get care at Massachusetts General Hospital's community health centers are 3 times more likely to smoke compared with the patients who can afford to go to the hospital's private practice arm.
That disparity alarmed Sanja Percac-Lima, M.D., Ph.D., who is a primary care doctor at the Chelsea health center. "Three times as many of my patients are at high risk for lung cancer, which is the leading cause of cancer death," she says.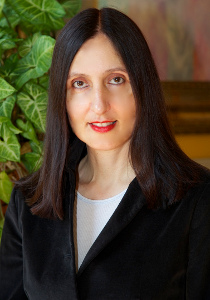 Despite the sobering statistic, many underserved patients don't have the resources or support to quit smoking, Percac-Lima says. Others are unaware that screenings to detect lung cancer early even exist. She plans to change that with the help of a 3-year, $300,000 grant from the American Cancer Society.
Percac-Lima is using these funds to both create a new intervention to help these patients as well as to teach students, residents, and other doctors at Massachusetts General Hospital how to better prevent and detect lung cancer among vulnerable patients.
Percac-Lima is developing a lung cancer prevention and early detection program anchored by a team of ethnically diverse patient navigators. Their job will be to guide smokers through the difficult task of quitting and help them obtain lung cancer screening—after first educating them about why it's done and the risks involved. The navigators will collectively speak at least 4 different languages, catering to the kind of population they'll be serving.
Percac-Lima will test the culturally tailored program in a clinical trial that starts in July 2015. From the roughly 1,200 current smokers ages 55 to 79 who receive care at Mass General's various health centers, 400 will be randomly chosen to receive patient navigation services for one year.
"Each patient will have personal contact with the navigator at least 4 times over that year. There might be many more phone contacts depending on the patient's needs," Percac-Lima says.
One example of this type of personal contact might include a navigator accompanying a patient to a doctor's visit to talk about medications for smoking cessation if over-the-counter methods haven't worked. Regular check-in calls would follow to make sure the patient sticks to the prescribed cessation plan.
A navigator might also bring the patient to the imaging center for screening with a low-dose computed tomography (CT) scan if they decide to have one. And if something abnormal is found, the navigator would make sure the patient receives the appropriate follow-up care.
Screening Guidelines for Lung Cancer
The American Cancer Society released new guidelines for lung cancer screening in 2013 that recommend doctors discuss annual low-dose CT screening with people ages 55 to 74 who have at least a 30 pack-year history of smoking (such as having smoked at least a pack a day for 30 years or 2 packs a day for 15 years), even if they quit up to 15 years ago.
About 85% of patients with lung cancer die from the disease, in part because it is often found too late. Smoking is the biggest risk factor, with at least 80% of lung cancers caused by smoking.
"This new research will be the first to test a culturally and linguistically tailored navigation program for smoking cessation and lung cancer screening," says Percac-Lima. But her earlier research has already proven such a program can help Latino patients gain access to colorectal cancer screening and help women refugees from Bosnia, the Middle East, and Somalia get screened for breast cancer.
"If we didn't implement this program, in a couple of years there would be an enormous disparity in lung cancer screening—just like there is now for smoking," says Percac-Lima. "We have the opportunity to prevent a screening disparity from happening and save lives, particularly in vulnerable patients."
Source link