Today I'm sharing our Dining Room space!
We needed this room to be functional for us as a big family but still pretty!
I love that we can get a bunch of people around the table and that all my white dishes are right there for me to use and enjoy!
In this space I kept it neutral but mixed textures…. wood, metal, white frames and the white fabric curtains.
I'm about to decorate for Fall but wanted to get up a basic room tour first!






First things first: The Paint color we use is Revere Pewter by Benjamin Moore.
I love it! Such a great neutral bright color!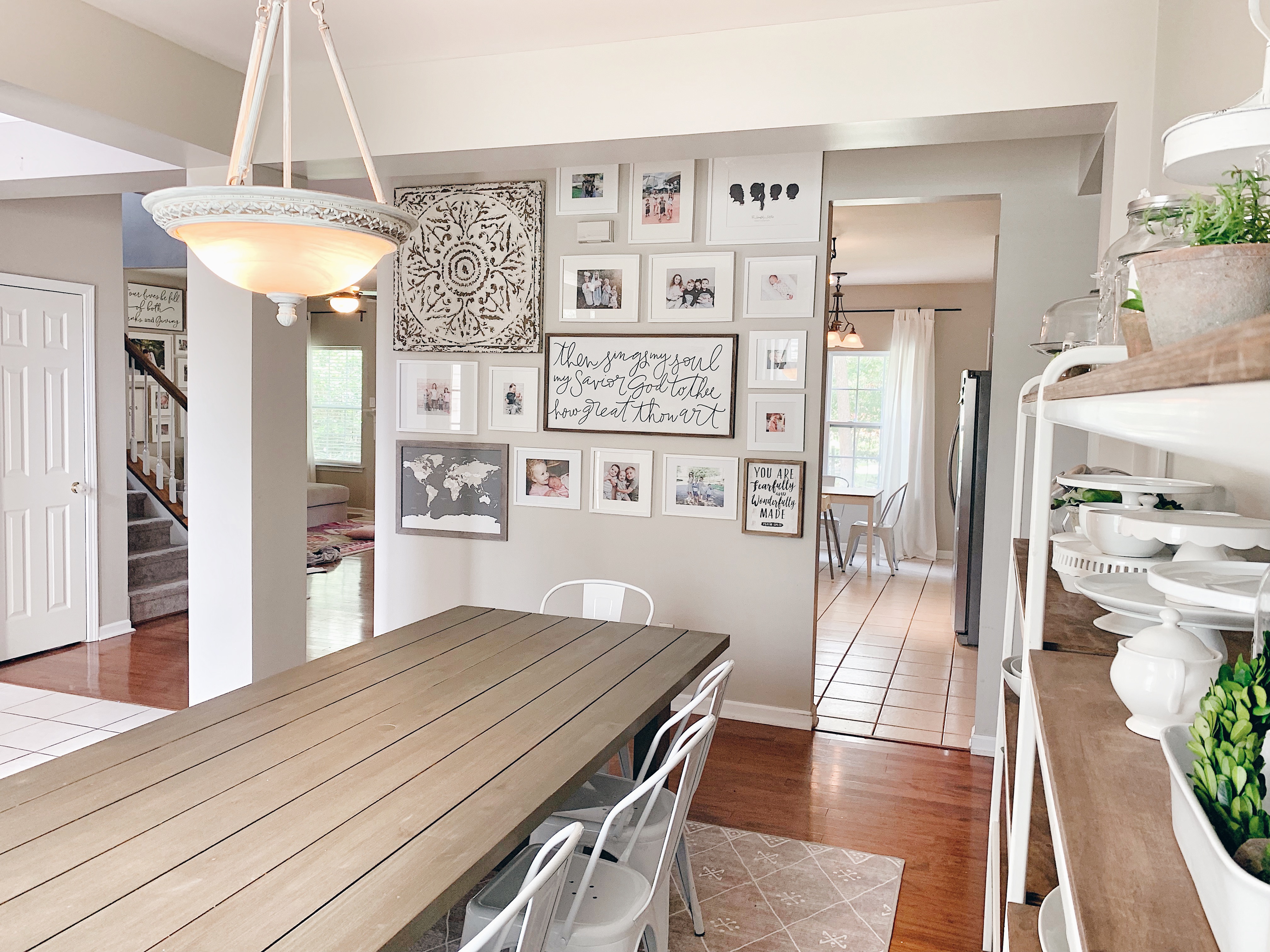 We reused our DIY Shelves in this space. I love white dishes (can you tell?)
So I loved putting the two DIY shelves in this room to store and display all the dishes we regularly use.
I use them for parties, dinners, styling for the blog and more.
The shelves are anchored to the wall and have mostly metal and wood pieces on the bottom two levels.
I have loved seeing you guys create your own shelves using our DIY Metal/Wood Shelves tutorial!
Adding the wood element to the IKEA metal shelves was one of the easiest projects
and gave us a great bang for the buck. It really makes the space so pretty.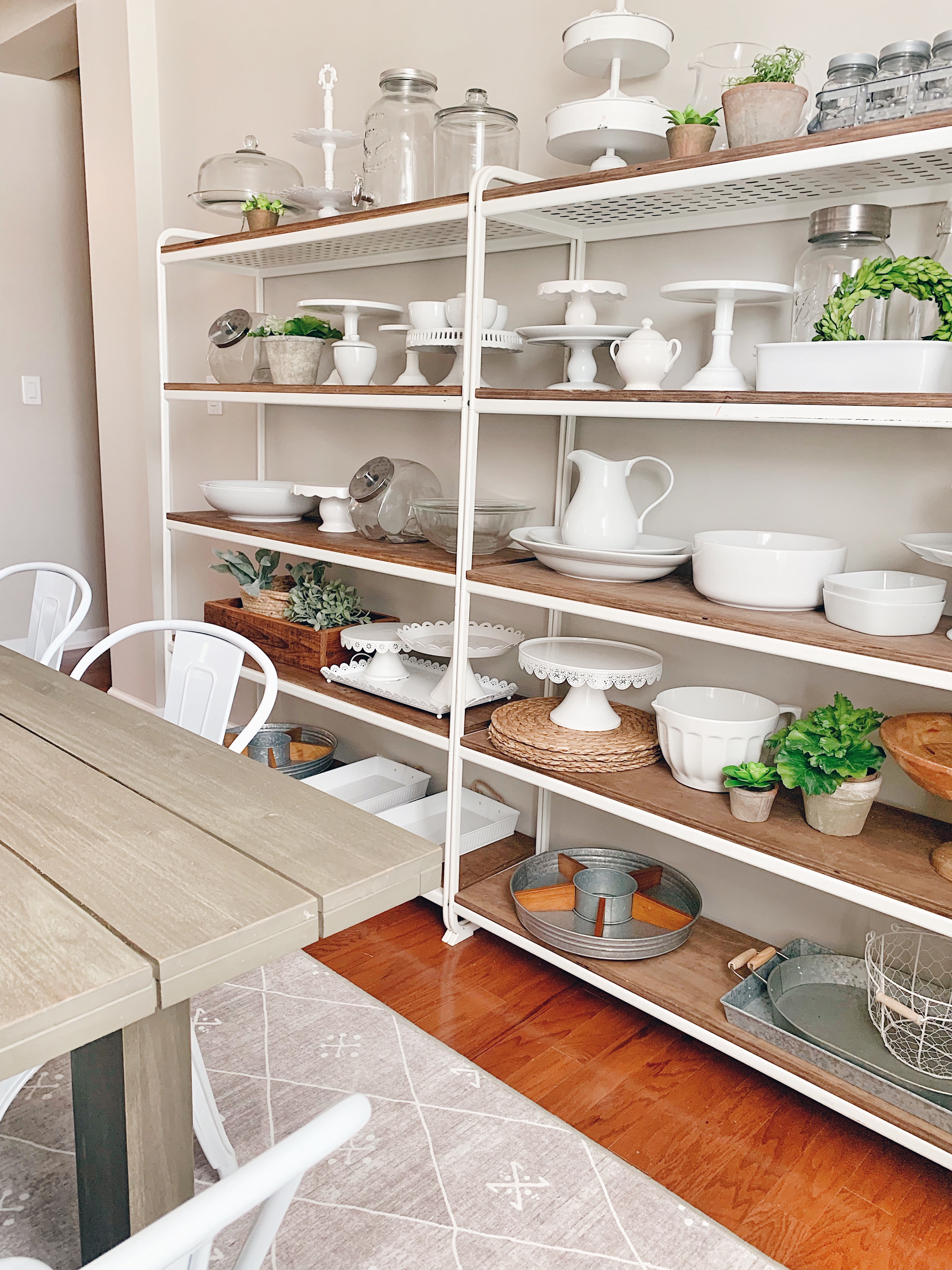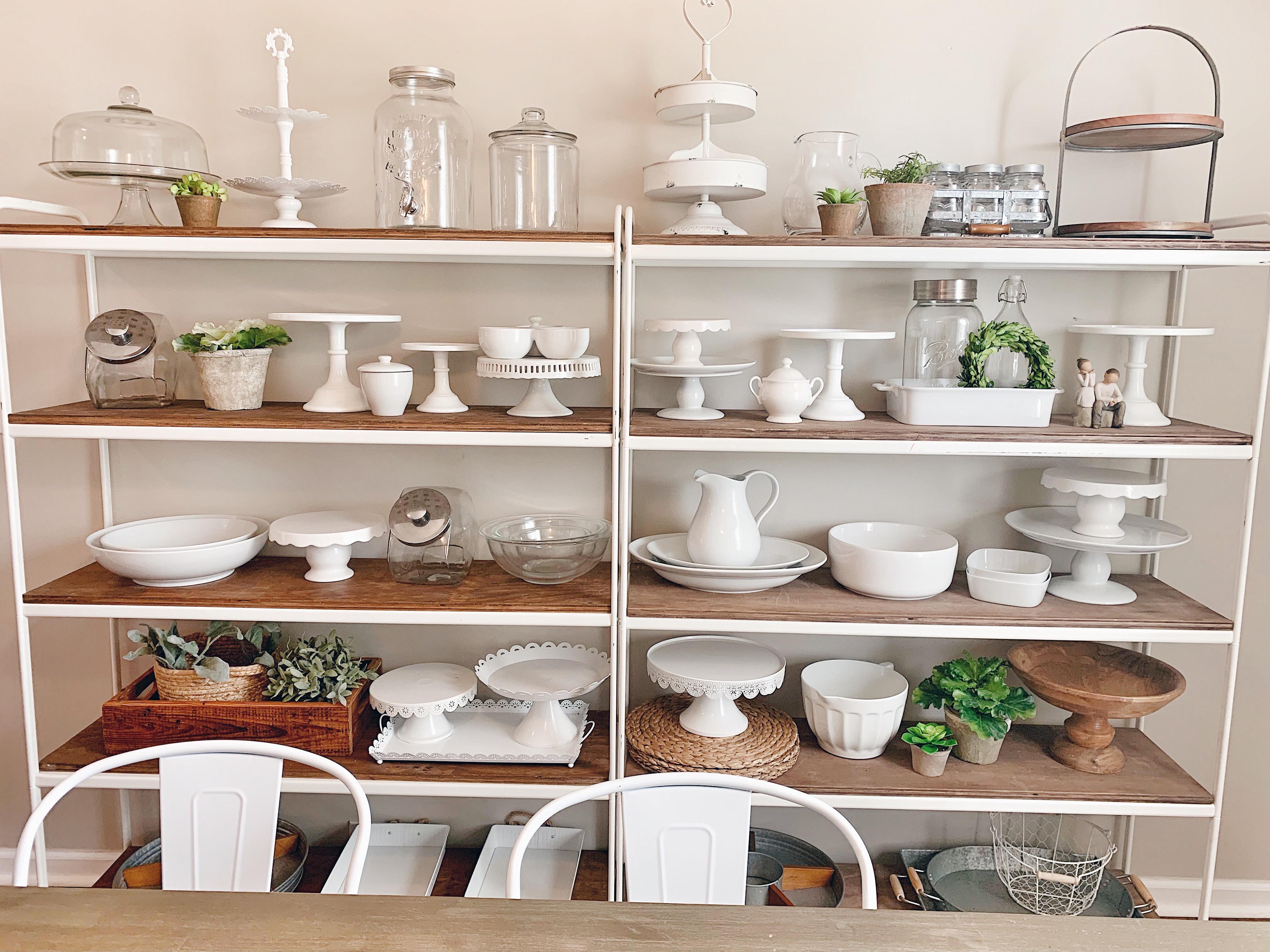 The curtains and rod are from IKEA.
Our Table was a great deal! It is an outdoor table that we got at World Market near the end of summer- on sale!
World Market Gray San Sebastian Outdoor Dining Table
I think the table and bench ended up being $300. I was pumped!
We already had our white metal chairs and I loved mixing them.
They are from Amazon and have been great!
Some kids prefer the bench and some want a chair.
I just love that we can load a bunch of people up around this table!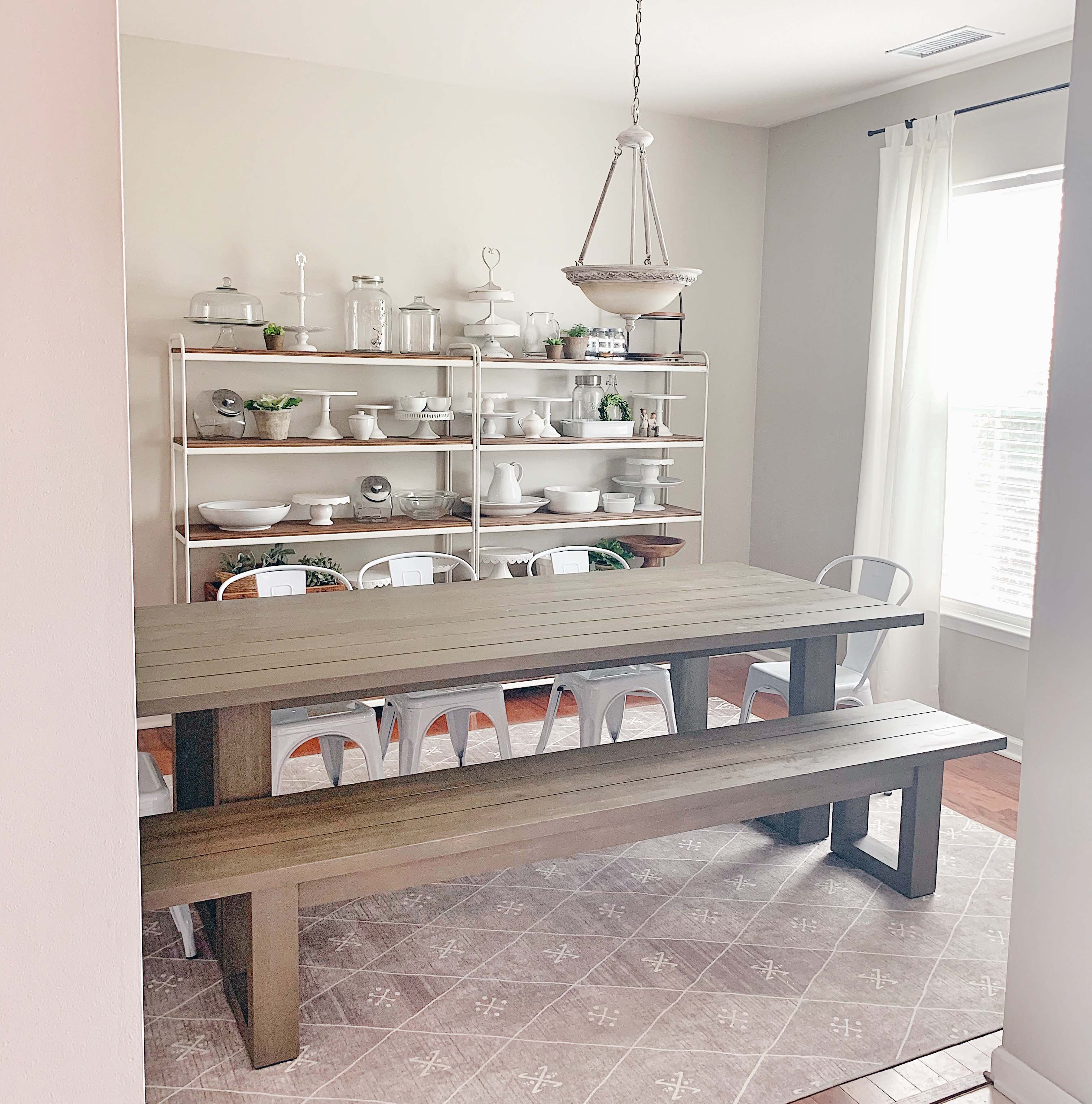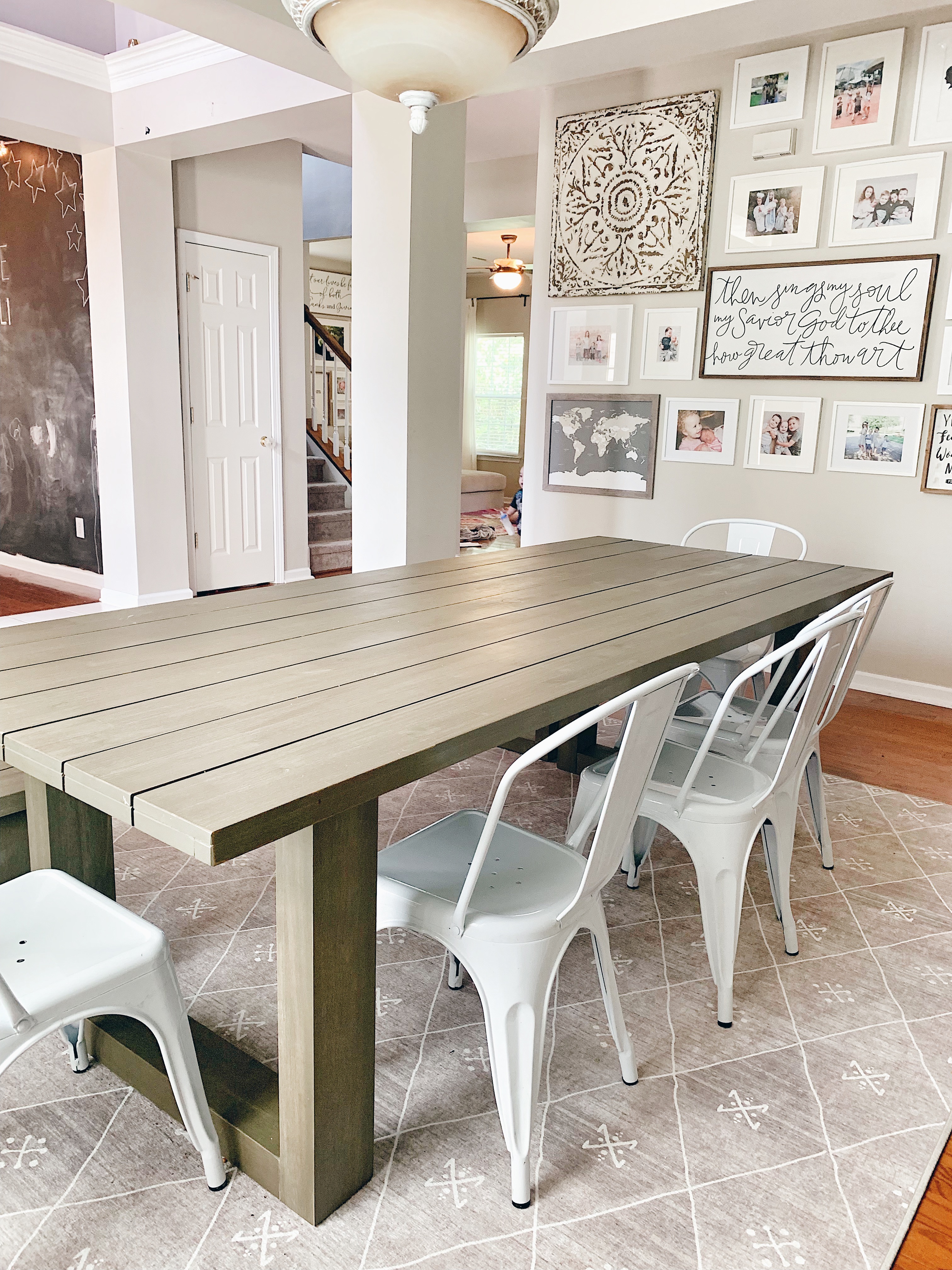 The Rug is a new addition via a blog collaboration and is from Ruggable!
It's the 8×10 Kavi Diamond Silver Rug
It's machine washable!!!!! I've showed it off in my Instagram stories before…
but it has two layers so one keeps it place and makes it feel more sturdy.. and then the top layer is thin and the design.
That's the part you can throw in the wash! Great for kids and pets without having the outdoor rug feel.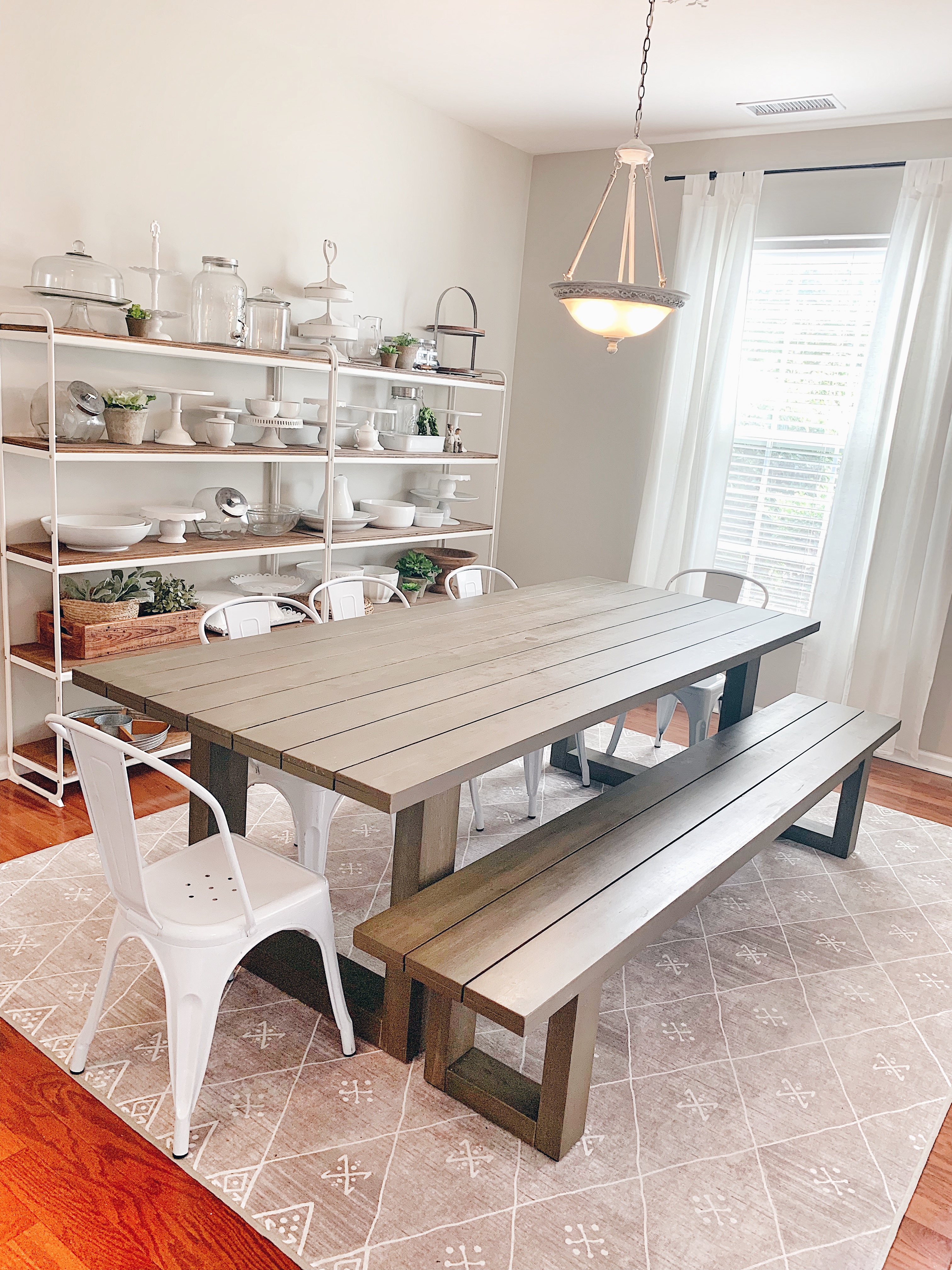 Our Gallery Wall here was one of the first things I did when we moved in.
Like legit boxes were everywhere and I was hanging pictures. 😉
I love it though and it makes the space feel like us.
It doesn't feel like home till my people and our memories are up on the wall!
I typically lay out the frames on the floor in the design I want..and eyeball it.
But when I was first starting out I would use wrapping paper or even Dollar Tree plastic tablecloths – cut to the sizes of the frames – to put up a "template" on the wall before nailing everything in! That made it very risk free. Go for it girl – get some frames on your walls!
Most of these are from IKEA, Walmart, Target and Hobby Lobby.
The Map Art is from Halifax Paper Hearts
and the silhouette piece is from Dapper and Darling.
The large metal piece in the top left is from Kirklands.
Most of these pieces we already had.. I think I got one frame to complete this area!
I will also regularly add new photos or switch them out. I enjoy looking at my people!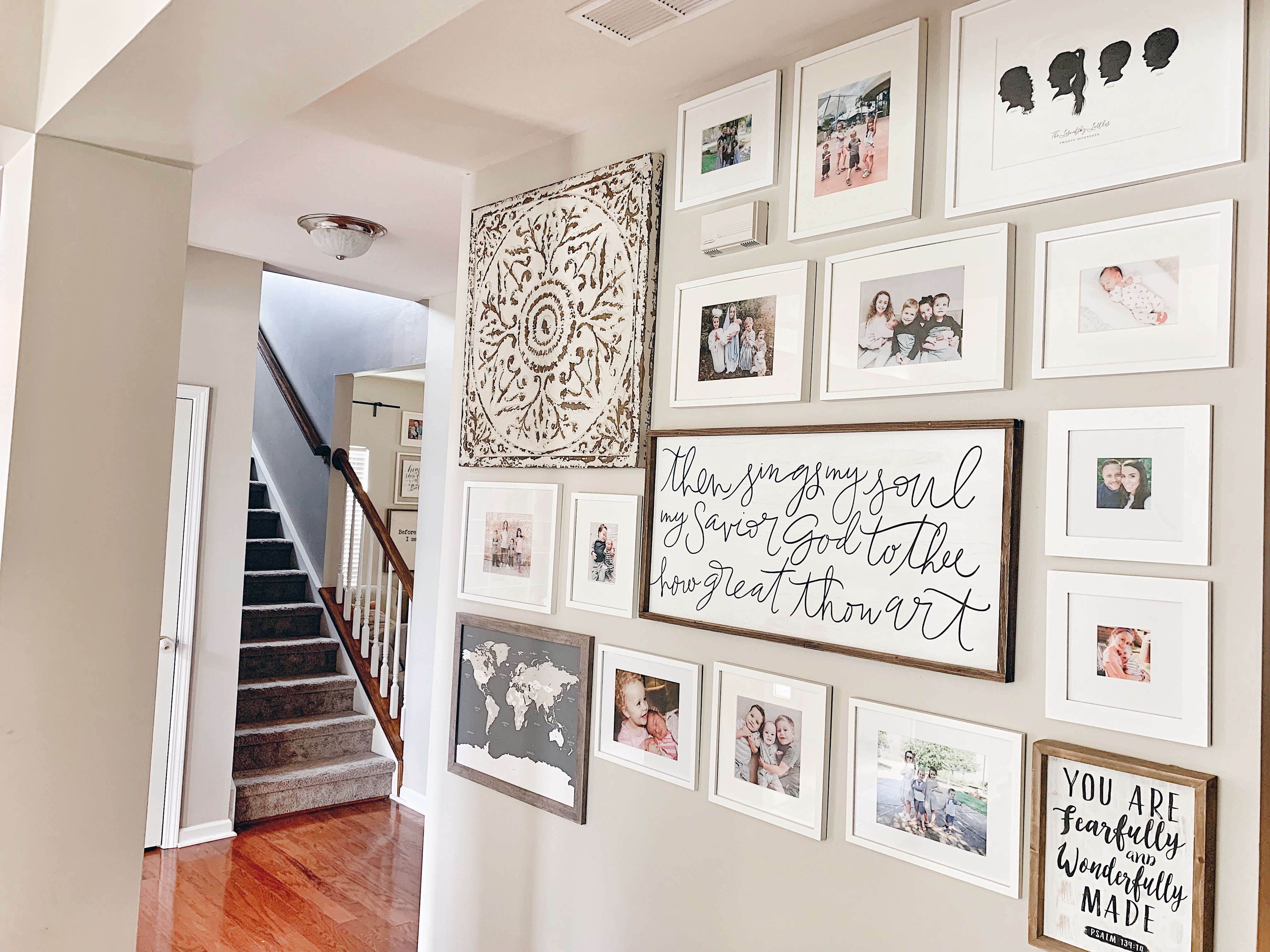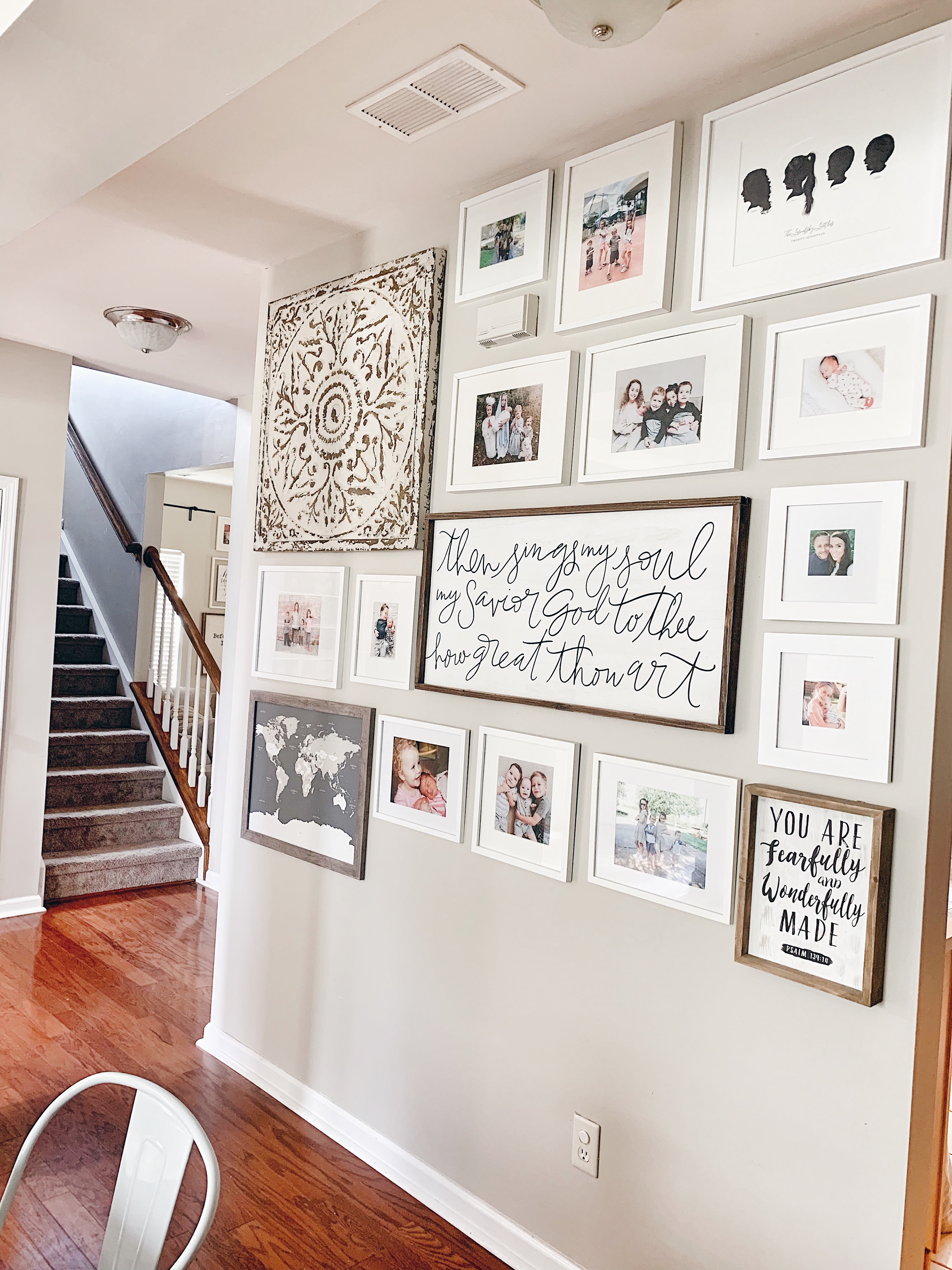 Thanks so much for checking out our Dining Room Space!
Let me know if I missed anything! Next time I share this room it's going to be decked out for Fall/Halloween!
You can keep up with us over on Instagram! @athomewithnatalie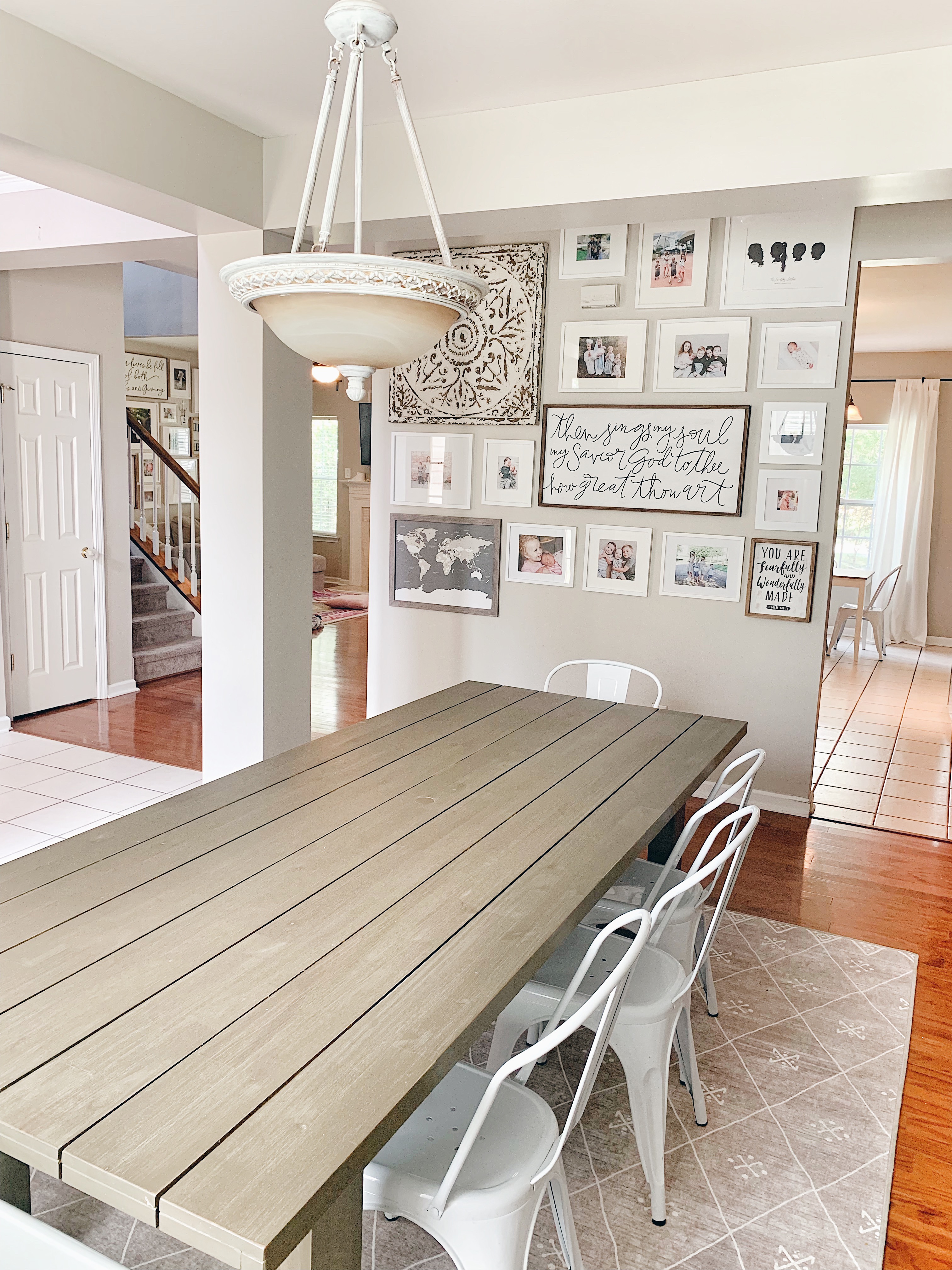 Source link