I love creating fun spaces for my kids to play BIG and really use their imaginations.
We recently turned their play kitchen area into a hustling and bustling Grocery Store!
This week was the grand opening – complete with a toilet paper ribbon cutting ceremony. haha.
Today we are sharing a video and full blog post giving you a look inside our dramatic play center.
Wanting to create something similar in your own home, playroom, classroom??
Here's a few tips for set up AND a Free Printable Download
of the labels/signs I created for our own Grocery Store!
Time to have some fun!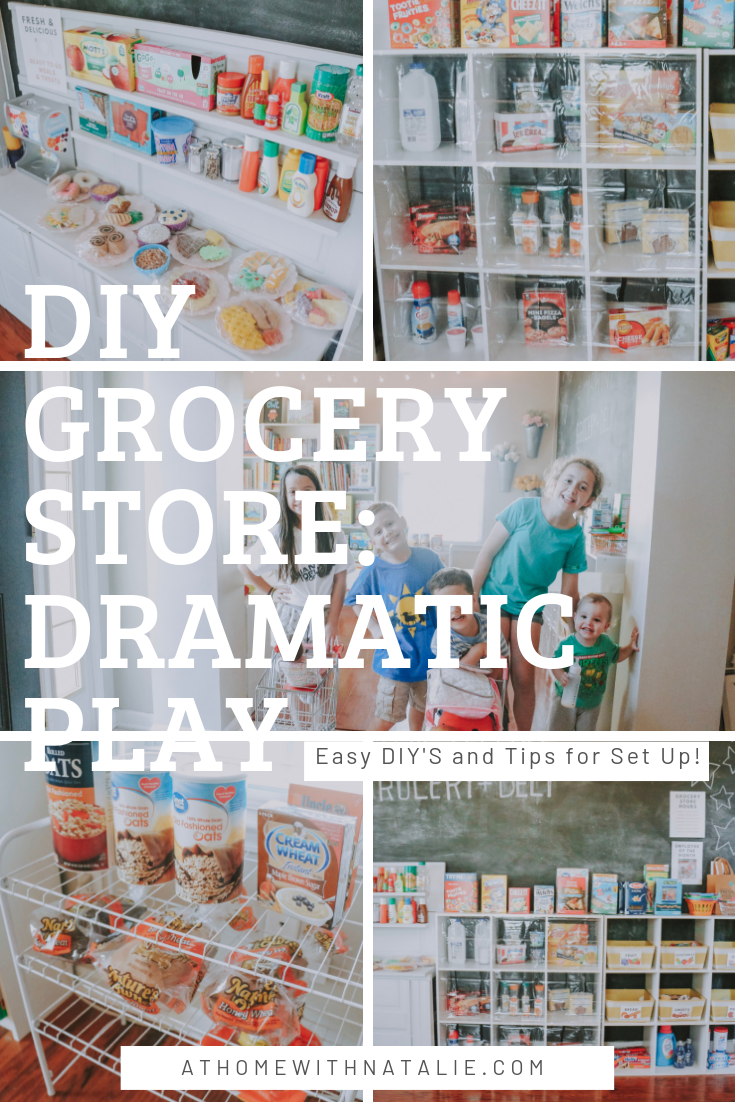 You can check out our Playroom Tour  to see what this space typically looks like!
I brought down two of the cubbies from upstairs. (They used to be the toys' storage system in the boys' room.)
For the freezer/fridge section I used a Dollar Tree shower curtain, cut into strips, and taped
to the top inside of the cubbies. I cut the strips to fit the cubbie height.
The kids LOVE the freezer/fridge section- it really makes it fun!
We had some yellow and white bins not being used so we grabbed those for food sorting.
I create labels on canva.com, printed and laminated them. I just taped them to the bins.
For the grocery store items:
Sienna cleaned out our pantry..
For some of the mini items we went to the Dollar Tree! (they have cute mini cereal and snack boxes!)
Some items we put into ziplock bags so we could use them right away.
We also used some of our play food!
For the dish detergent – we filled the empty bottled up with dollar tree blue crinkle paper.
We also did the same trick with yellow crinkle paper in the parmesan bottle! (My mom brought hers over.
It's nice when you can get family in on the stocking of the grocery. 😉
My husband laughed he was afraid to throw anything away-everything could be a toy now. haha.
As a busy mom…I'm a fan of the ready to go meals at Publix. haha
So I told the kids we had to have some fresh and delicious meals and treats ready to go.
We used these pink plastic plates I had gotten earlier in the year in the Target Bargain bins…
made up meals with their play food… and saran wrapped them!
The kids thought that was SO FUNNY. Sienna loved the fruit and cheese plate.
Asher loved the spaghetti and meatball option.
My mom had brought over an old storage piece I had left at her house.
I'm pretty sure it's from Walmart! (for shoes in a garage or something) But it was PERFECT for our bread aisle!
I had some brown felt scraps and I just hot glued together some "bread" looking things
and stuffed our leftover bread bags with them. I knotted the bags and called it a day. Bread aisle stocked!
I also made a sign for the check out aisle – by request of Sophia.
We had some stickers and Sophia grabbed them to use at check out.
She also created a rewards program – gotta love a good deal!
They all had fun taking turns being the cashier or the shopper or the store manager.
Hunter made it as our Employee of the Month. 😉
I love fostering actives like this that can get all my kids playing together!
Let me know if you have any other questions.
I hope you create your own little grocery store for your kiddos to play in…
It's given us SO MANY HOUSE of creative play time.
DOWNLOAD MY FREE PRINTABLES:
Store Hours, Employee of the Month, Fresh Meals Sign and Food Bin Labels.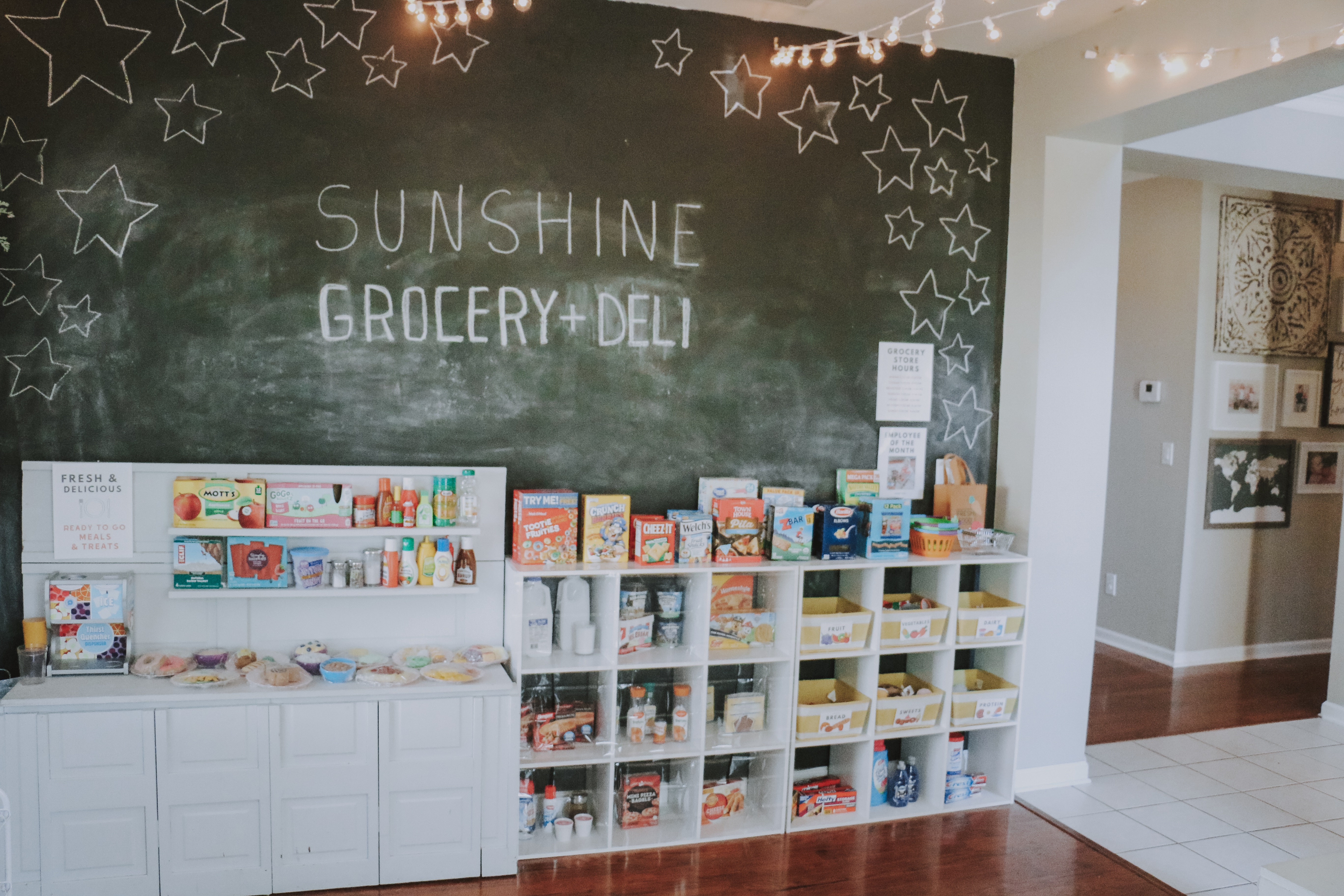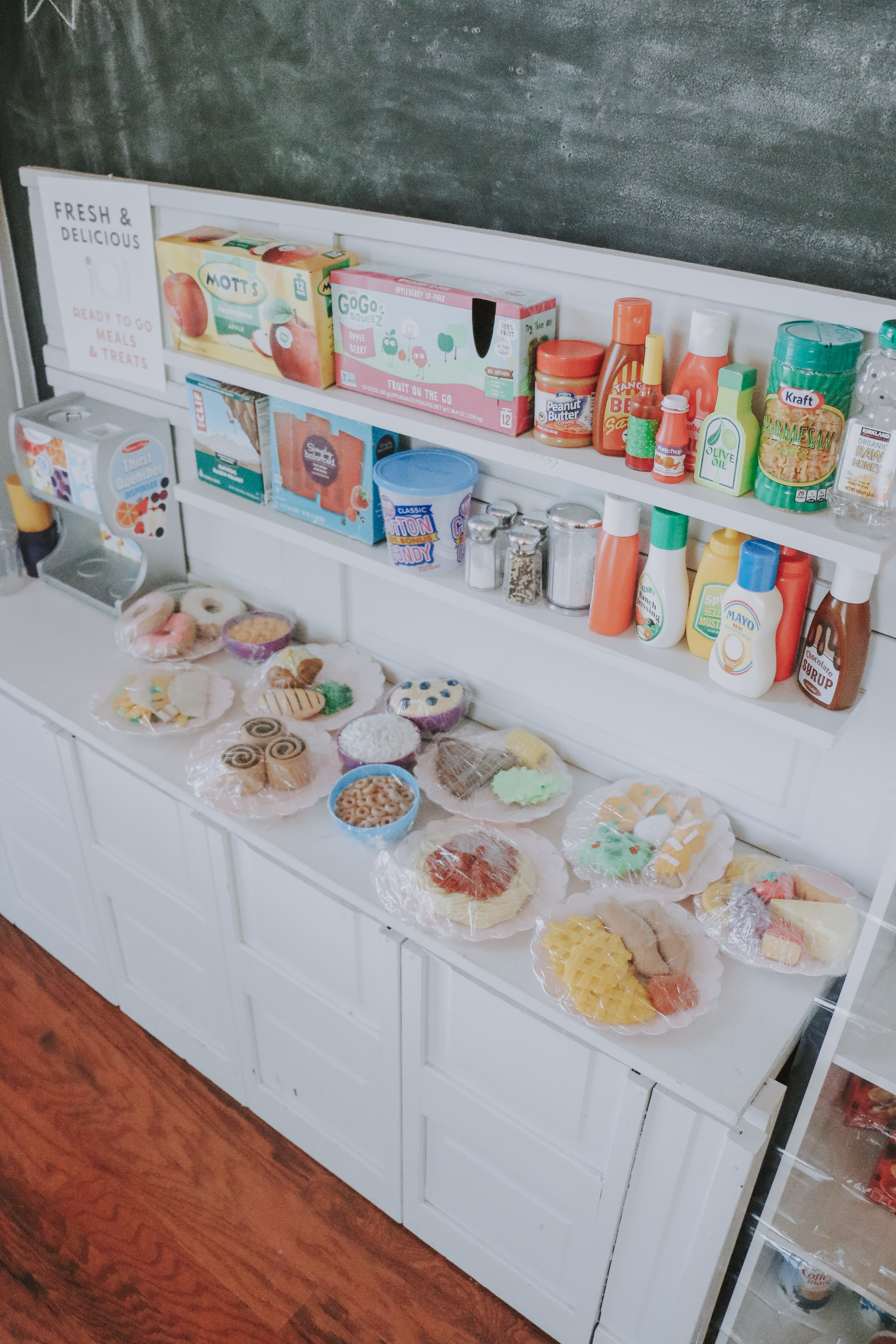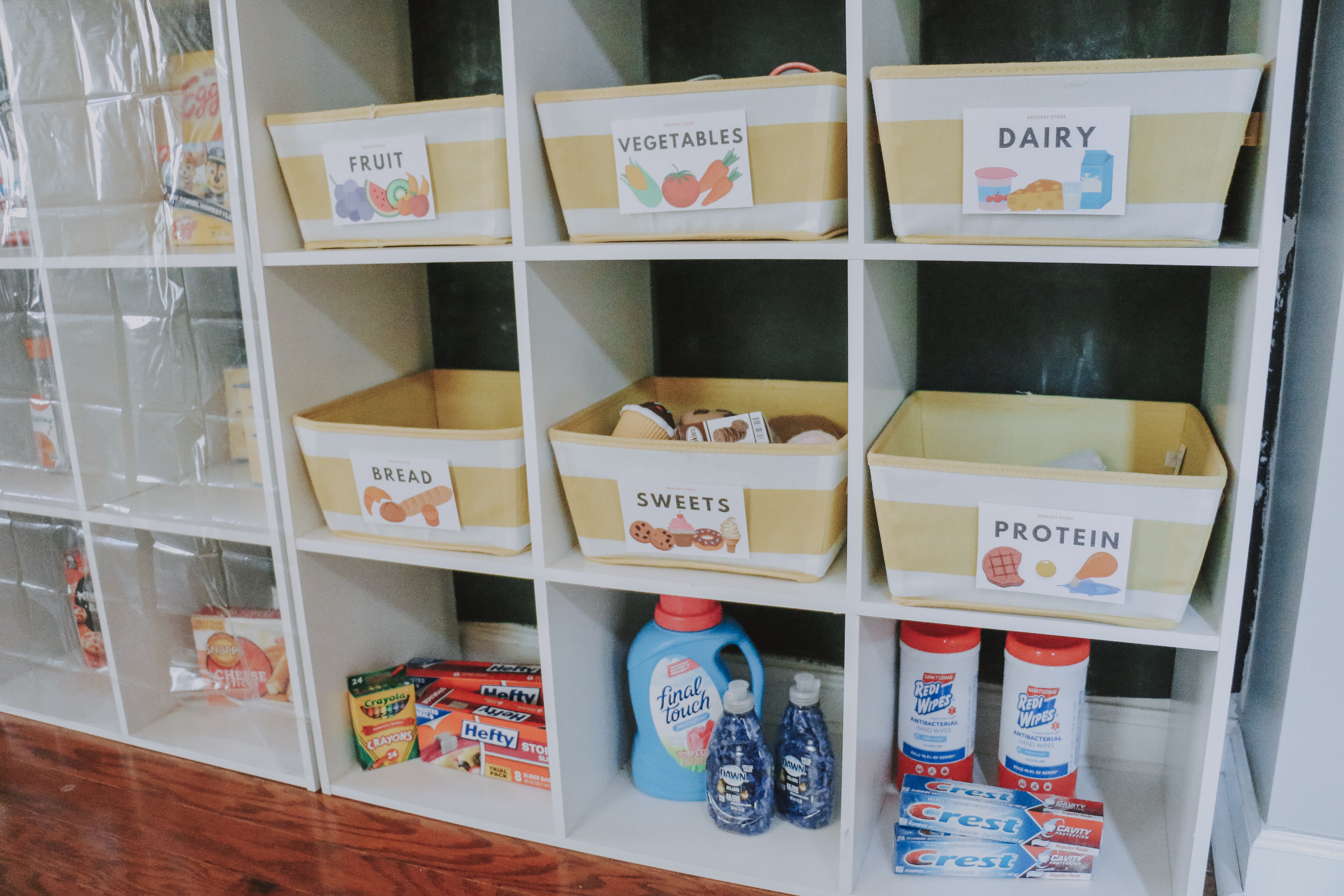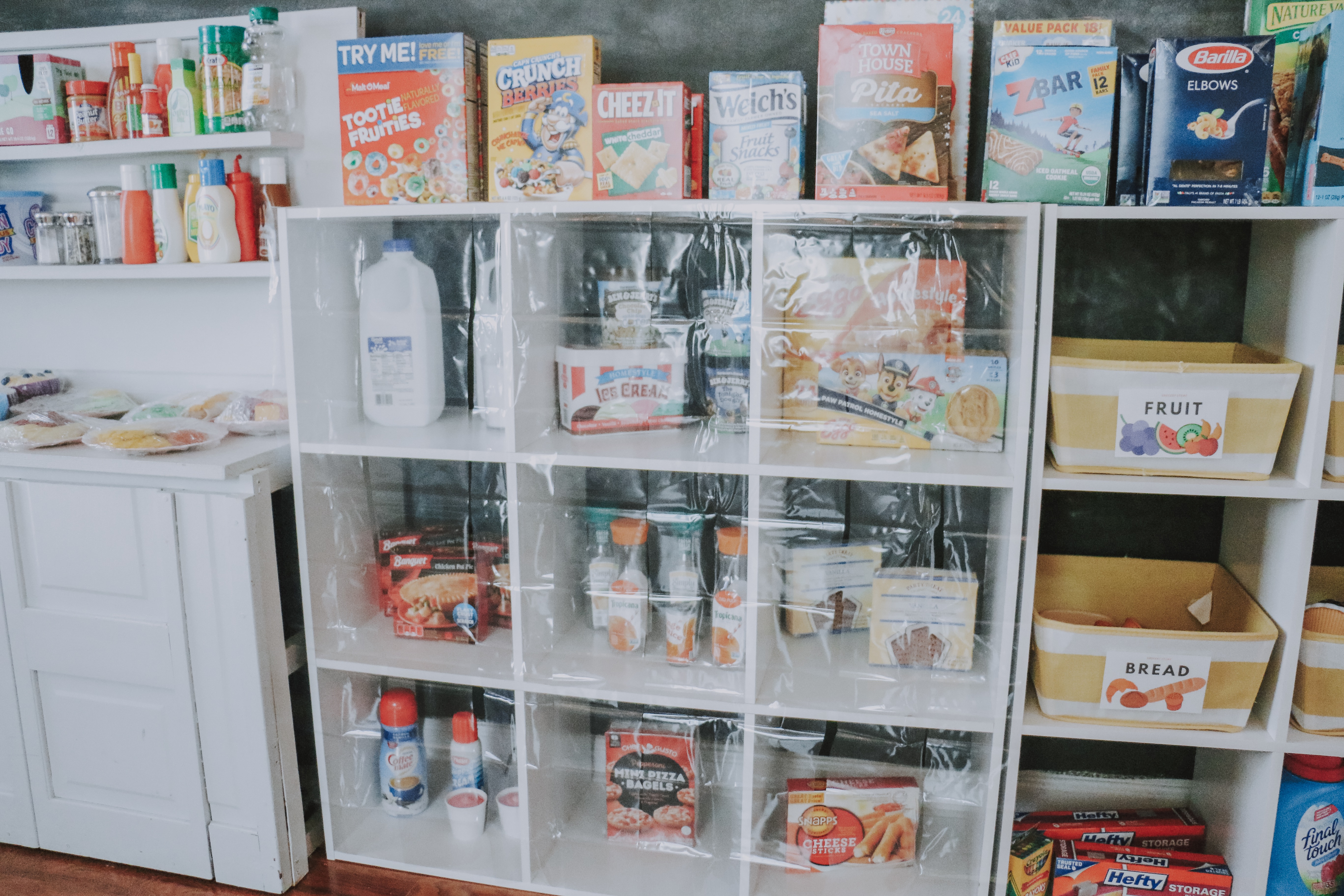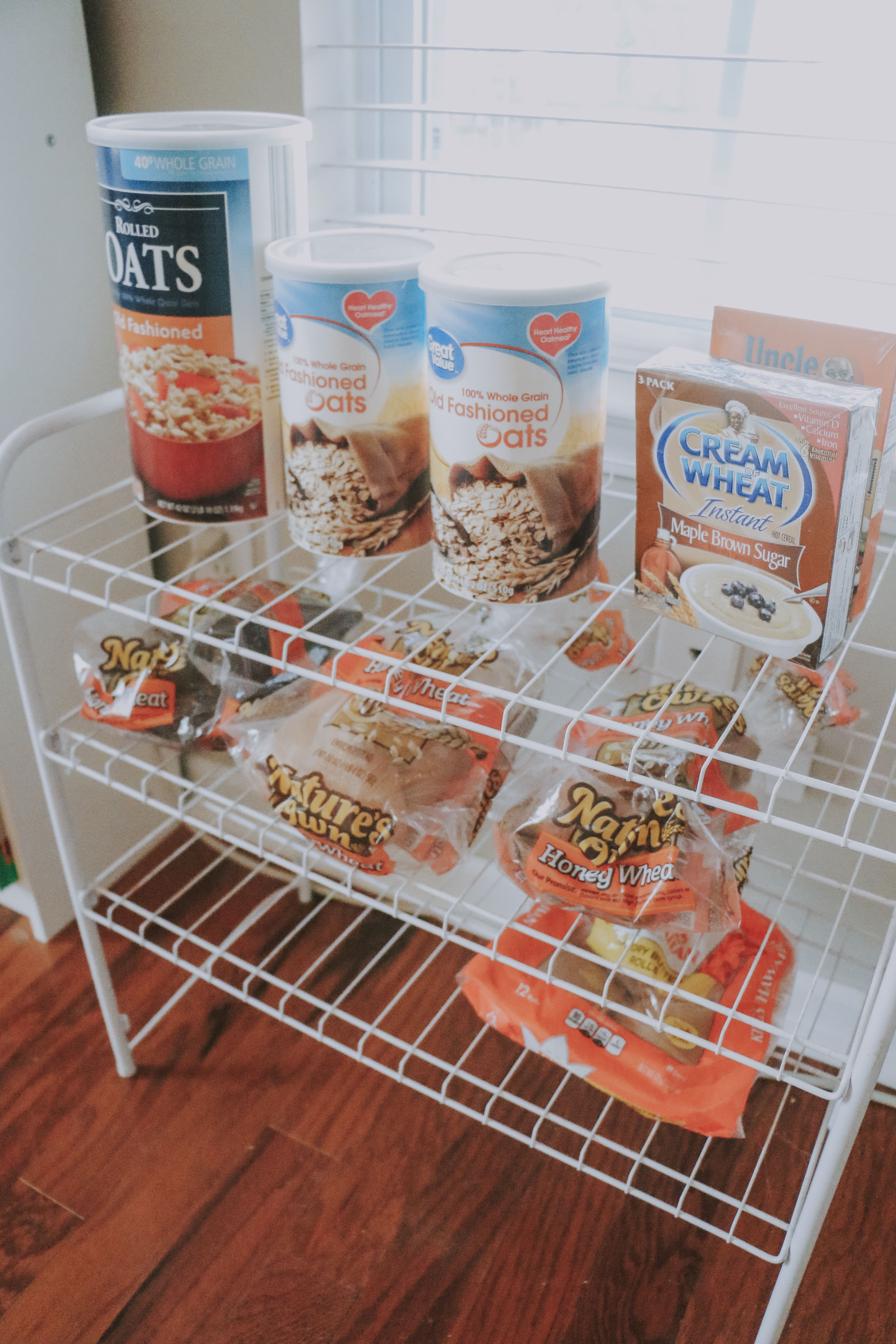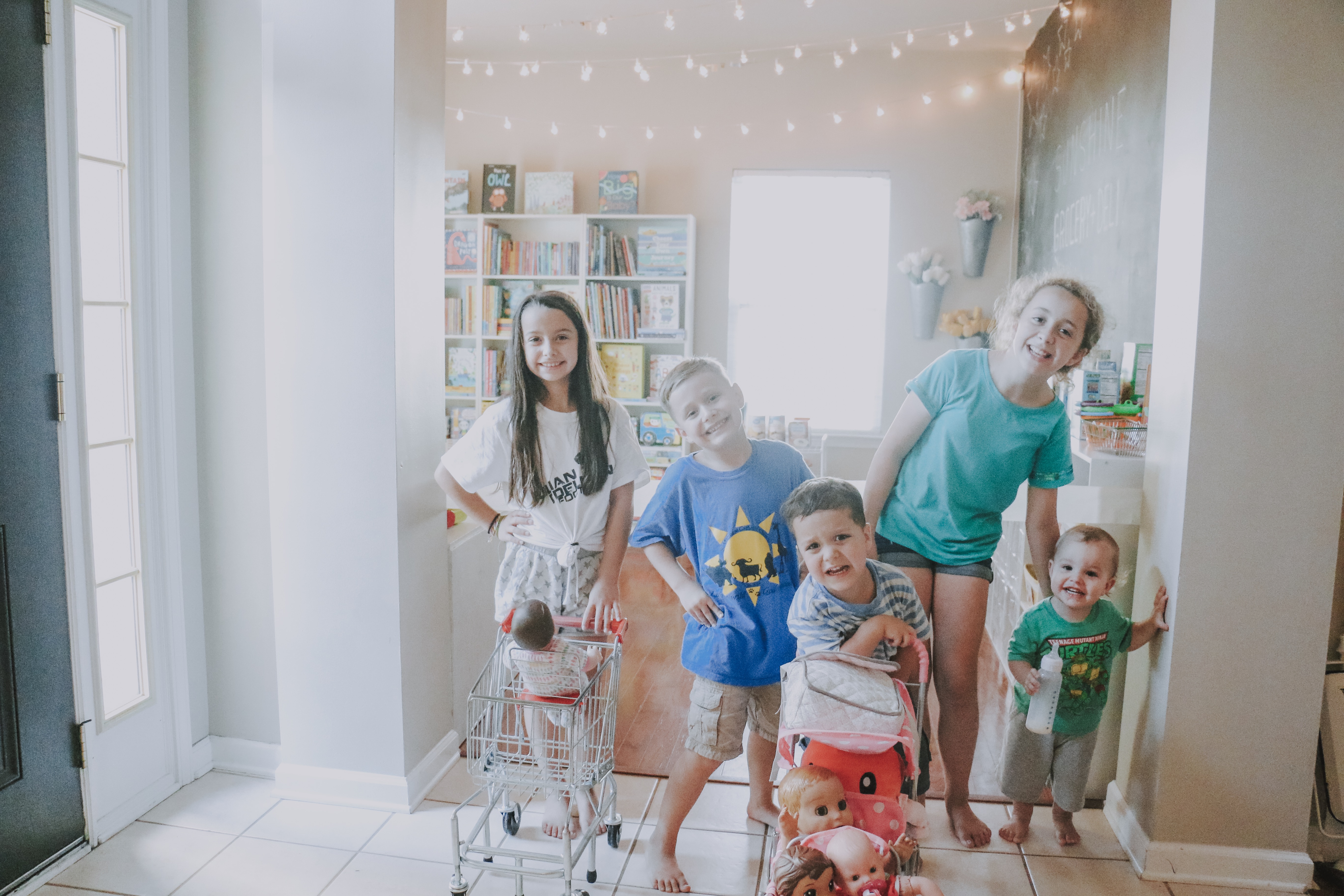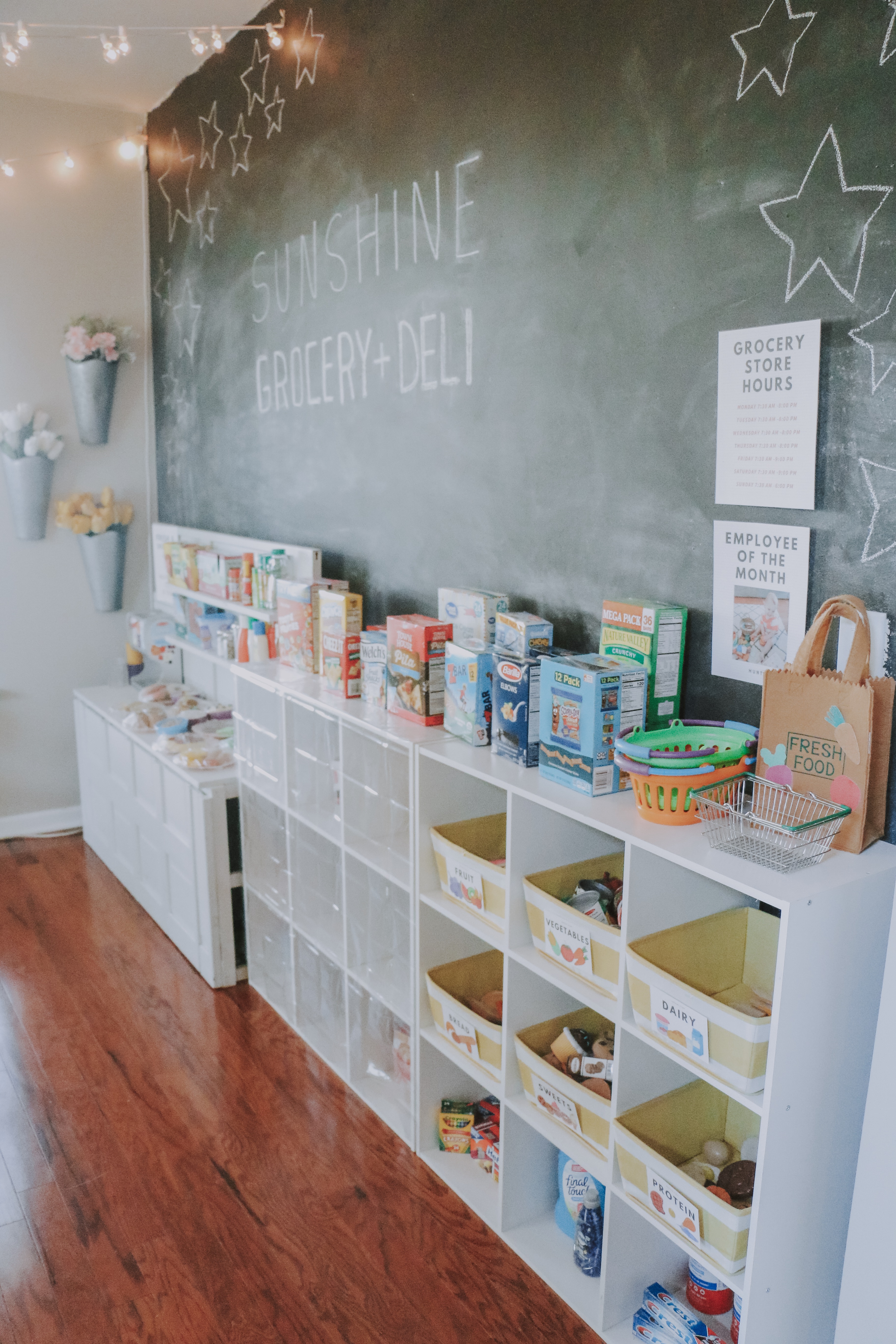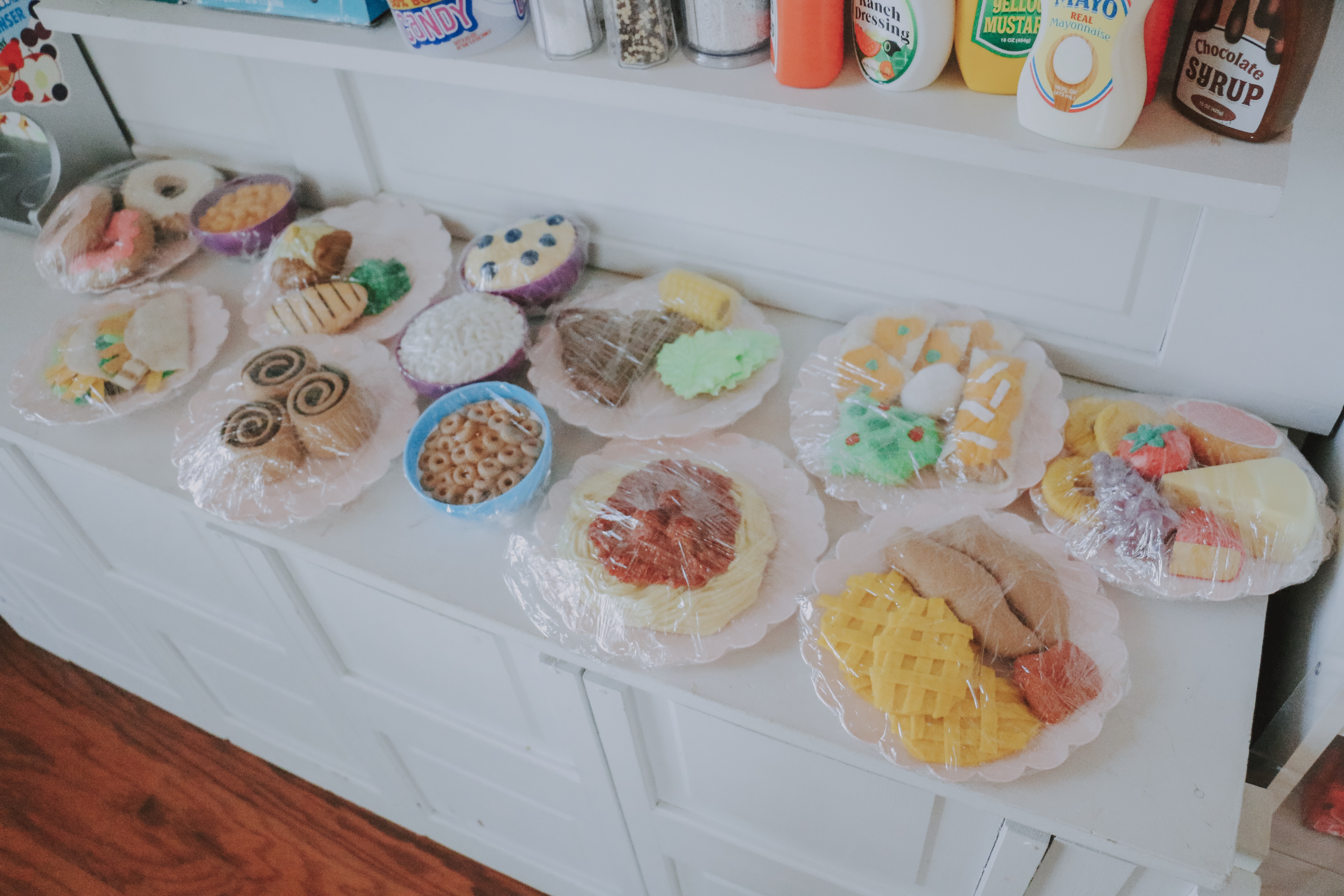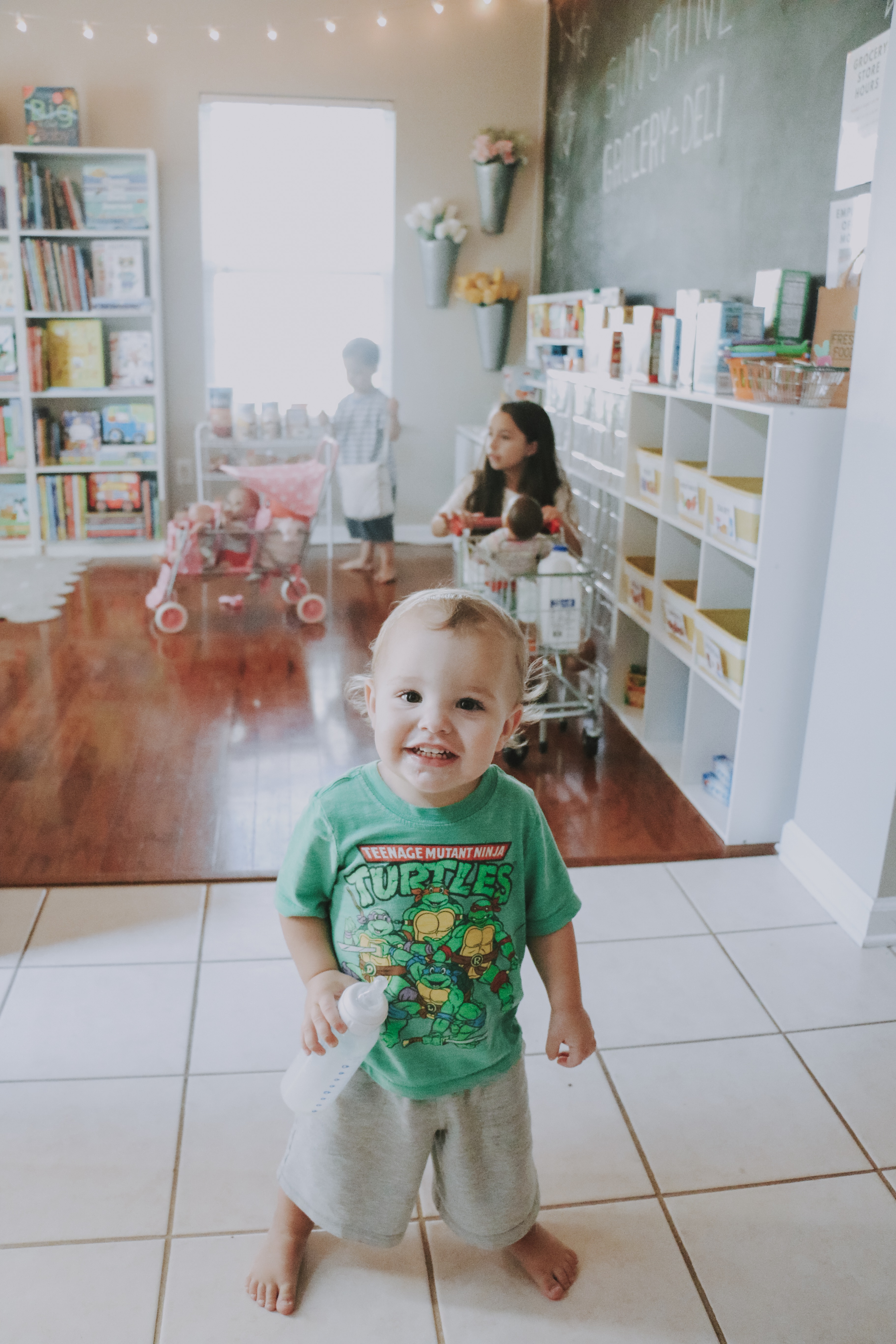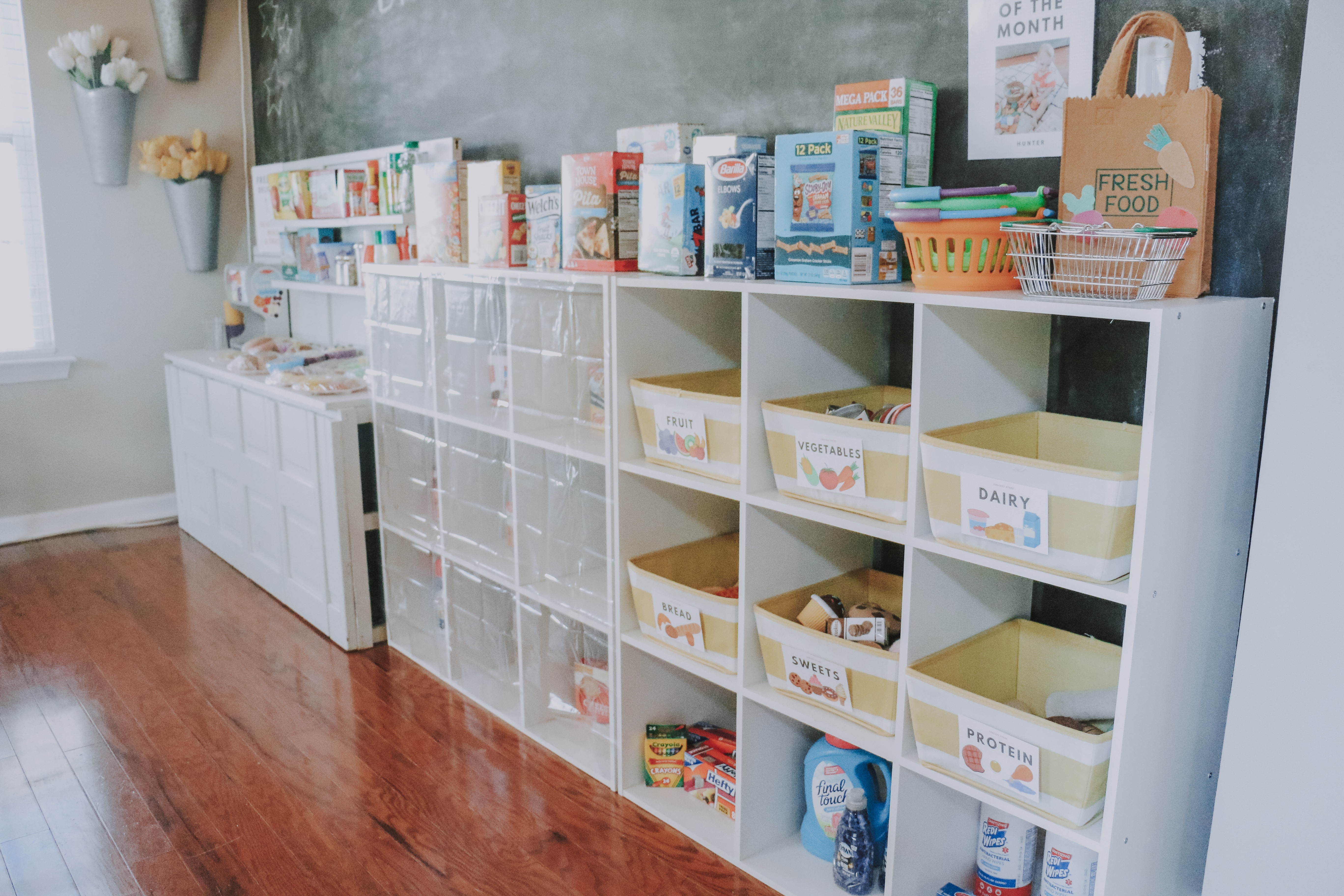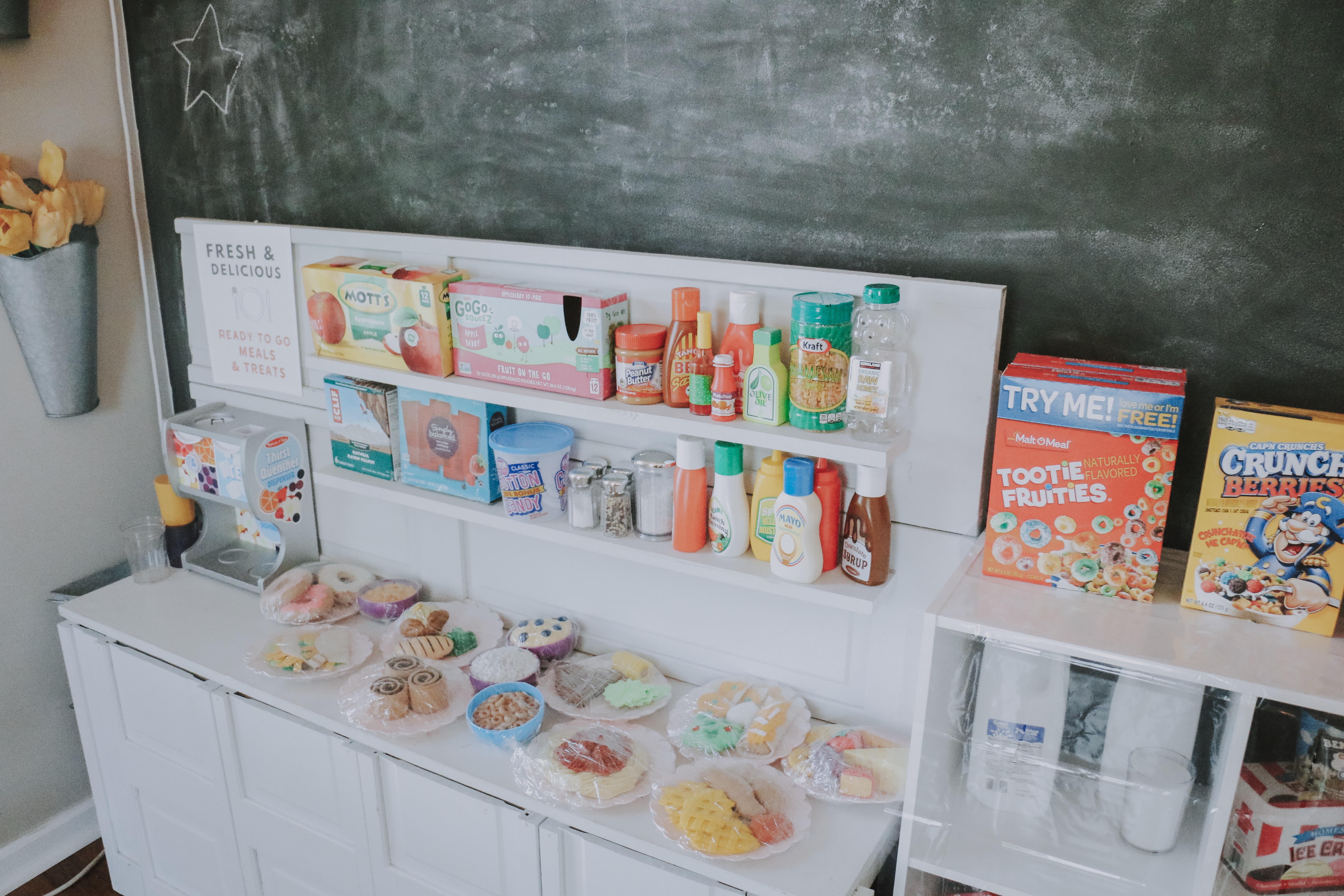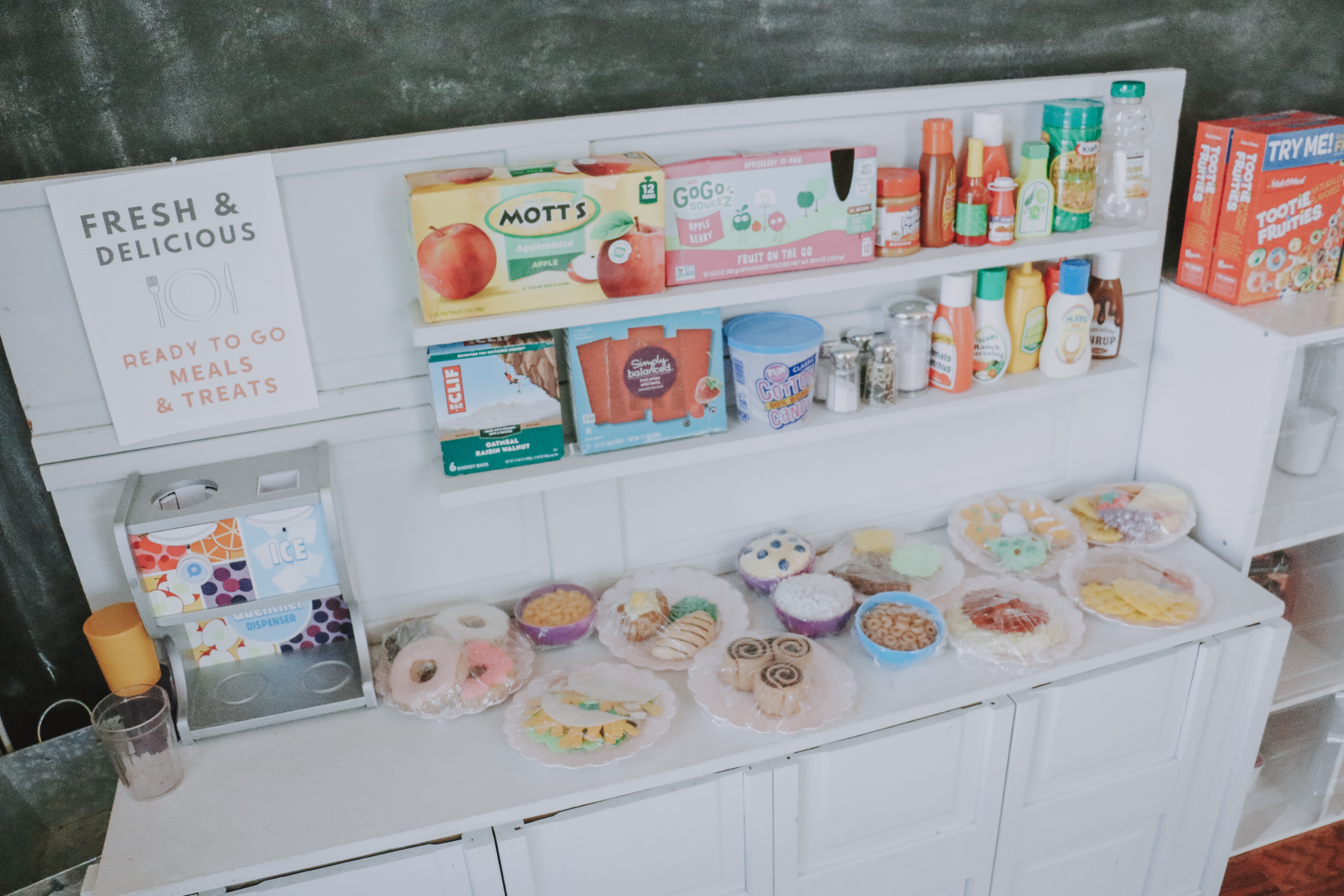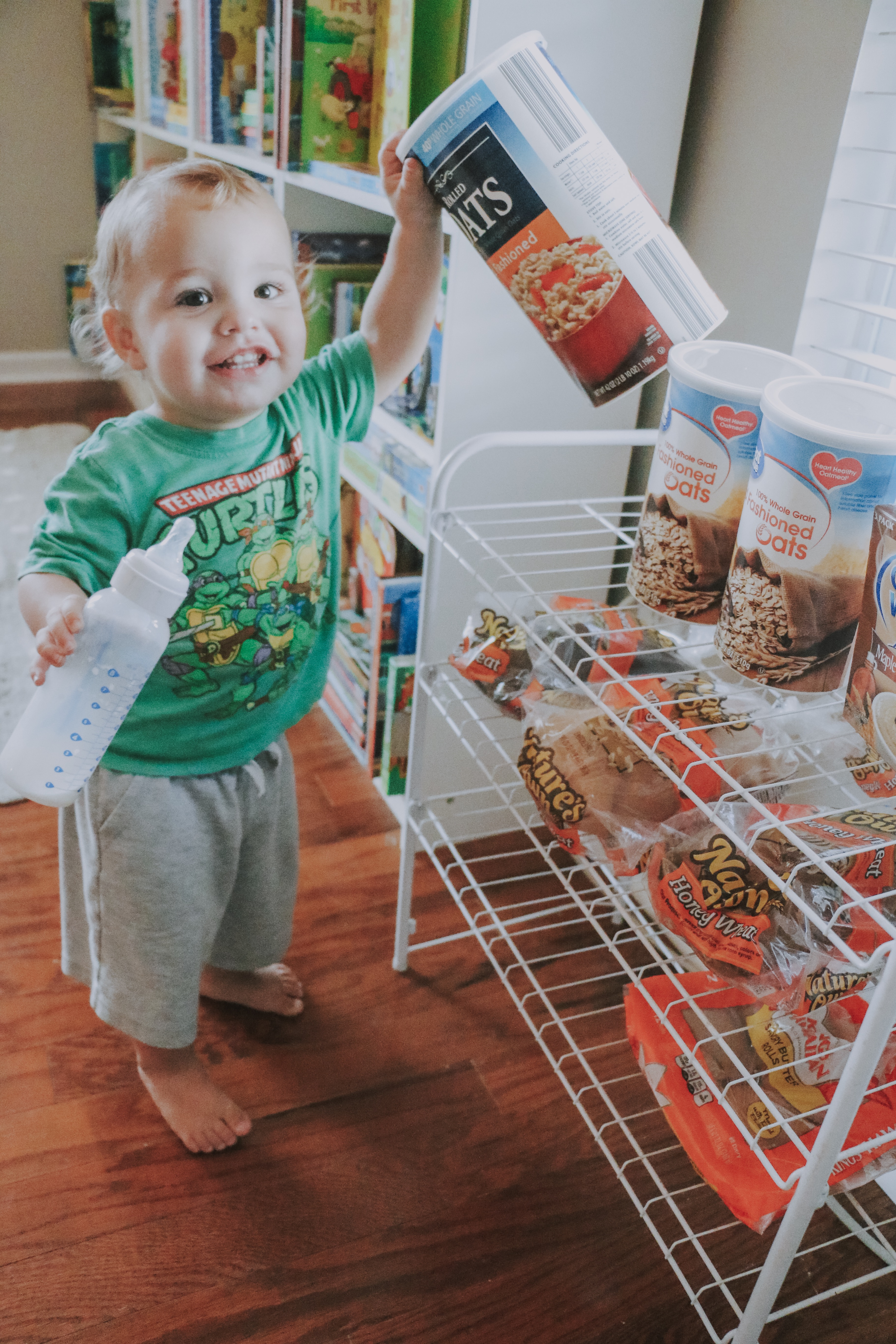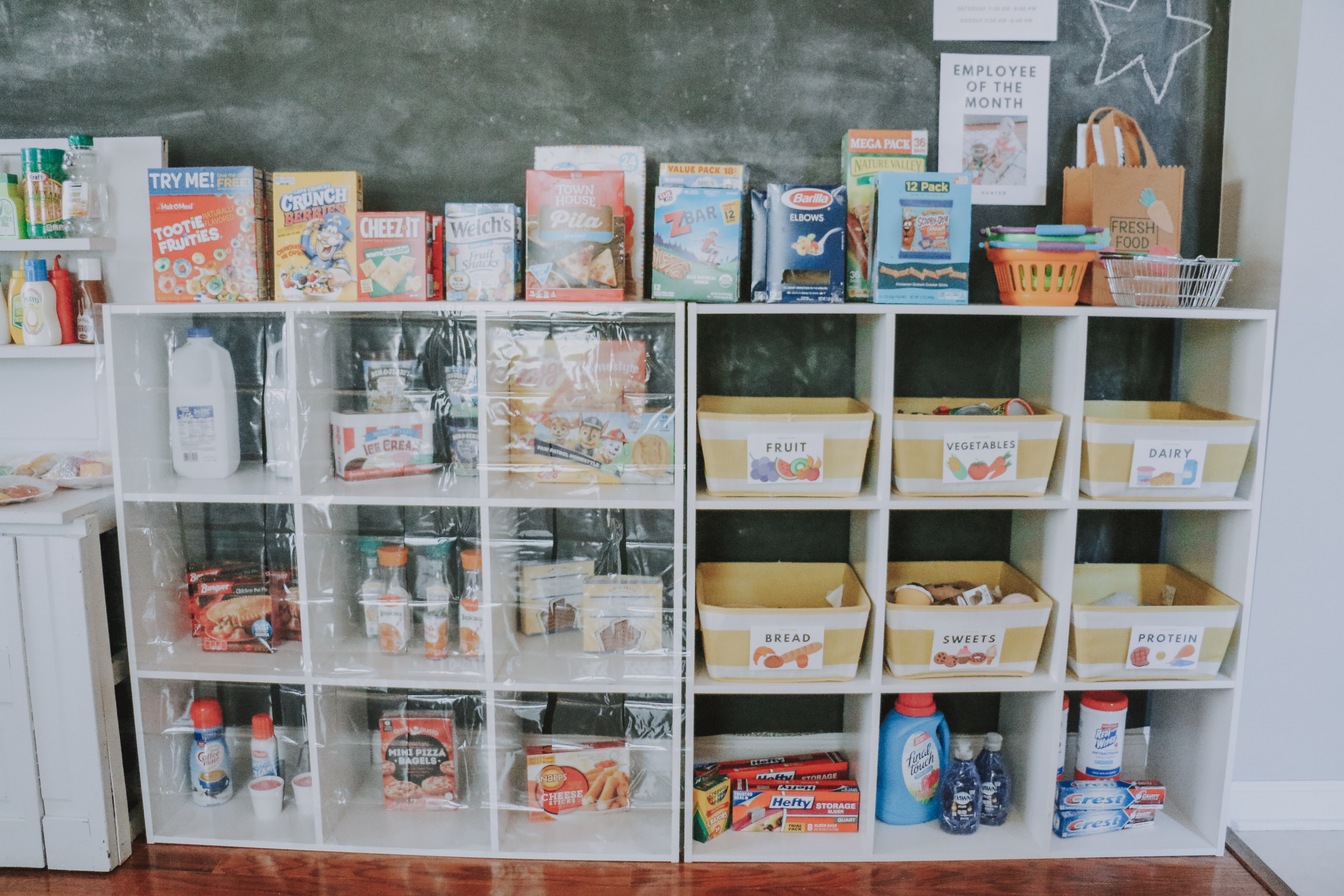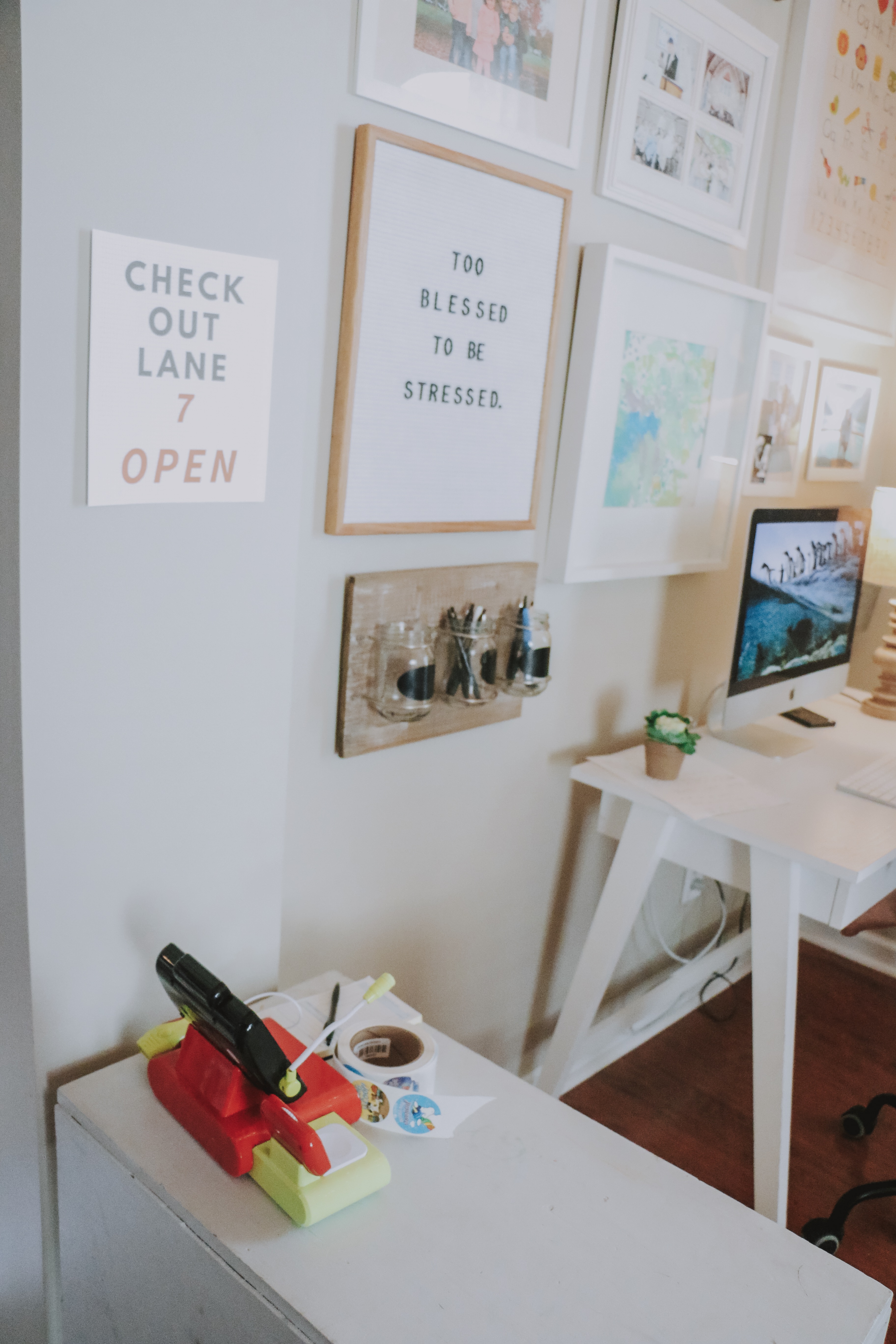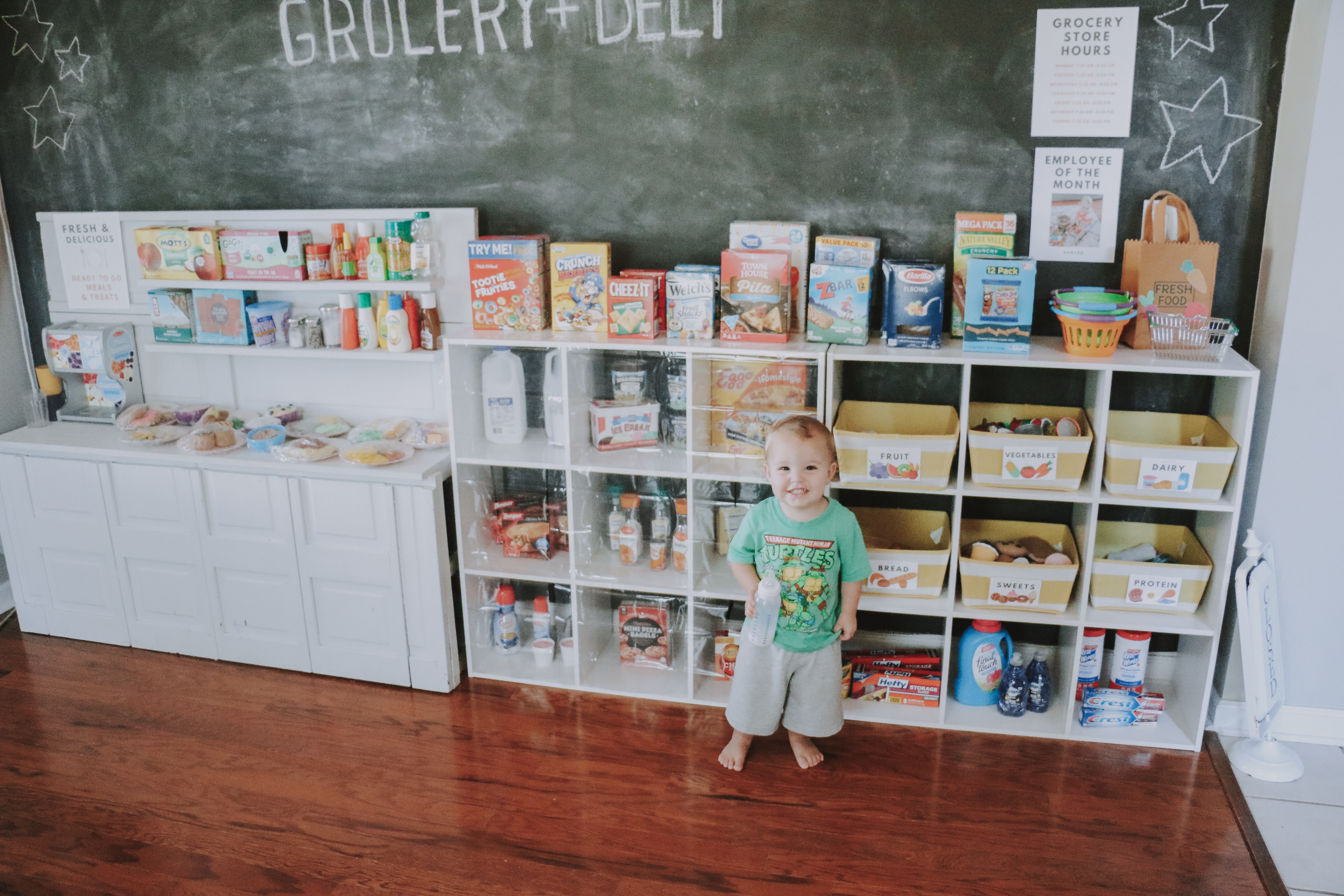 Source link