This month we got outside and refreshed our outdoor space.
I teamed up with Lowe's to update the backyard and we are loving how it came together!
It didn't take much to make it into an inviting, fun and functional space.
One weekend we went to Lowe's and grabbed a couple details to pull it all together.
I hope you enjoy our video where I share more of the backyard and what
we did to get it ready for a fun summer!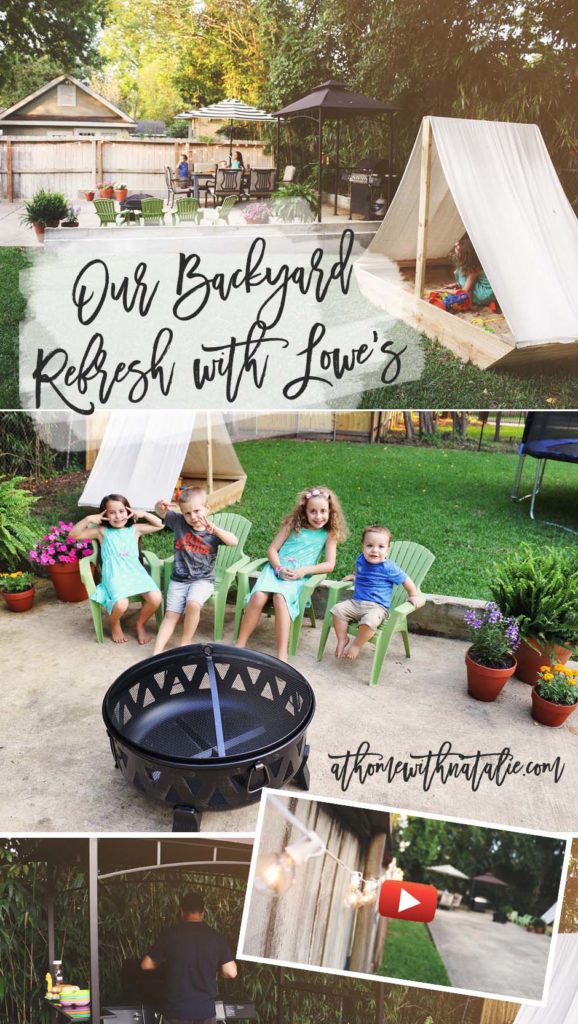 We were wanting our backyard to have some designated spots
for dining outside, entertaining and playing!
Ben put together the grill gazebo super fast and it gave an immediate
designated spot for the food and grilling out.
I love how it has shelves for me to line up the food and drinks on.
The sandbox was an easy and affordable DIY! We built it using the free Ana White Sandbox plans.
I grabbed the canvas drop cloth in the Lowe's painting section and it
offers the perfect shade while the kids play!
A few potted plants gave us some pops of color and now we spend hours a week out there
with friends and family. I have a long hot summer ahead of me with this pregnancy, and
I really wanted to make sure we had a good set up that we could enjoy.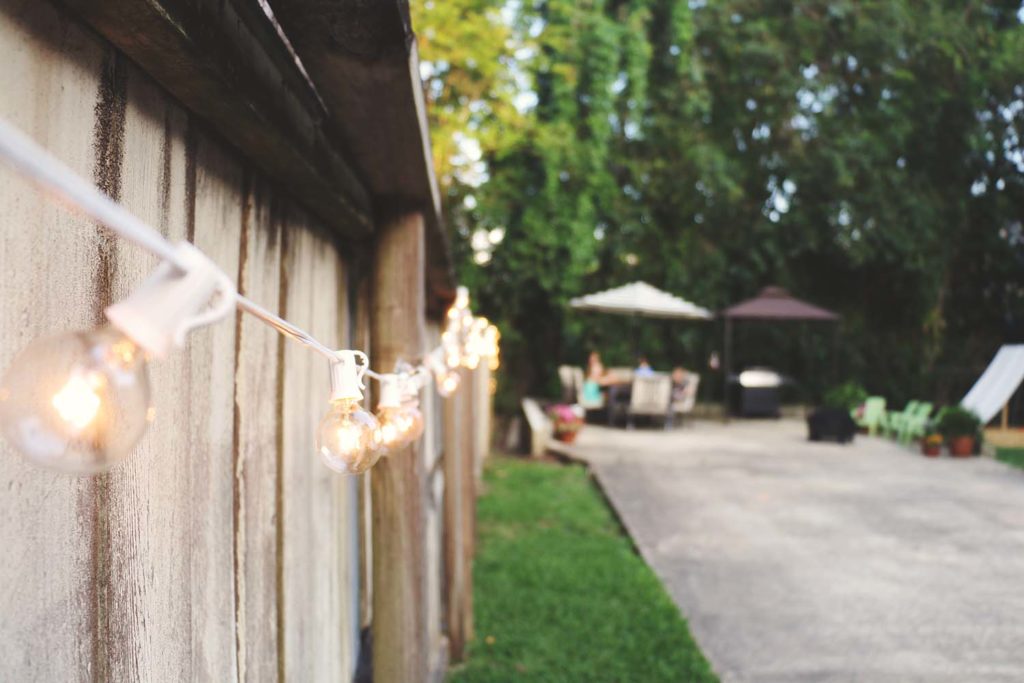 You can shop the links through the images in this post if you want to check out everything
we picked out when we went to Lowe's.
Don't feel overwhelmed by your backyard space!
Focus on a few key areas and before you know it it'll all come together!
I hope you feel inspired to get out into your own backyard and give it a little refresh!
Thank you again to Lowe's for sponsoring today's post.
You can click here to check out their Patio Guide and get more inspiration!
From around the web