I'm so excited to share with you guys our experience on the Royal Caribbean Alaskan Cruise!
This was a special 10 day trip for just Ben and I that I earned through my work with Usborne Books & More.
My parents were amazing and watched our kids for us while we went off on this adventure.
(5 kids-10 days….. Grandparents of the year!)
In this post I'll be going over everything from what we packed, what we did
and our experience on the boat itself!
We didn't really know what to expect with this cruise…
we were first timers and it wasn't your typical tropical cruise…
but it ended up blowing us away!!!
You can see more of our trip experience via our daily insta story shares!
There's two highlight tabs on my Instagram page from the trip.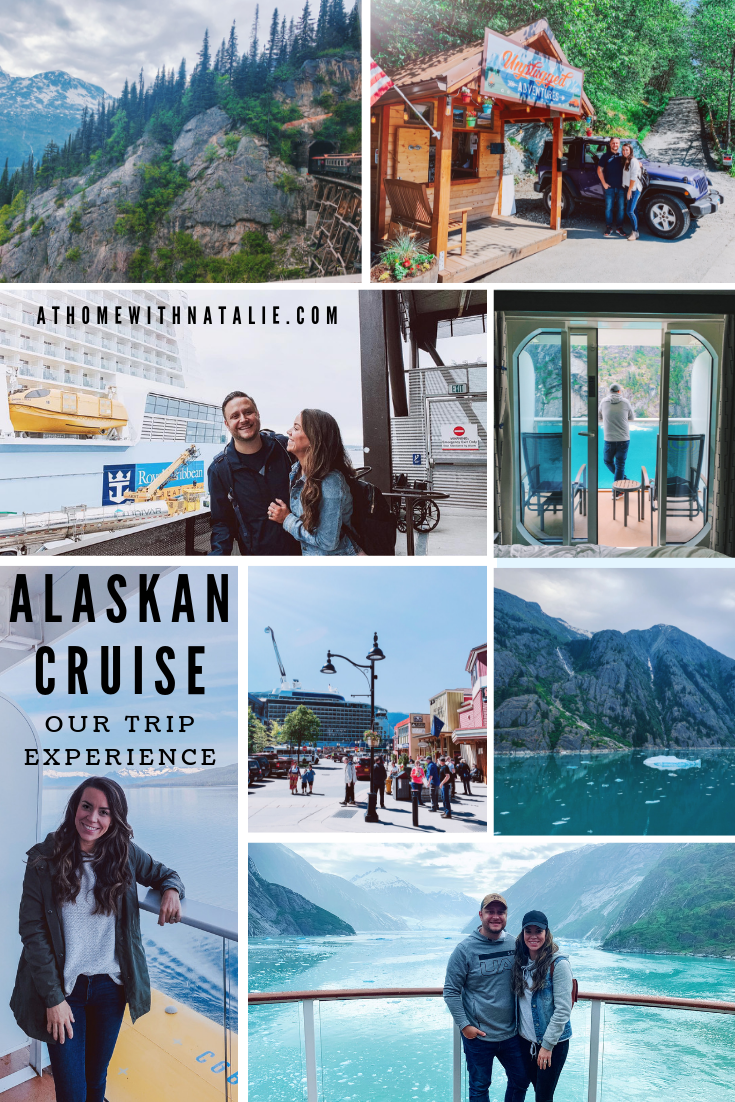 It was such an amazing 10 day trip to rest and adventure together.
We were spoiled with the most gorgeous views from our balcony.
We even whale watched from our room! Listening to the waves…
Ben said he felt like we were living inside a noise maker haha! Such a relaxing trip!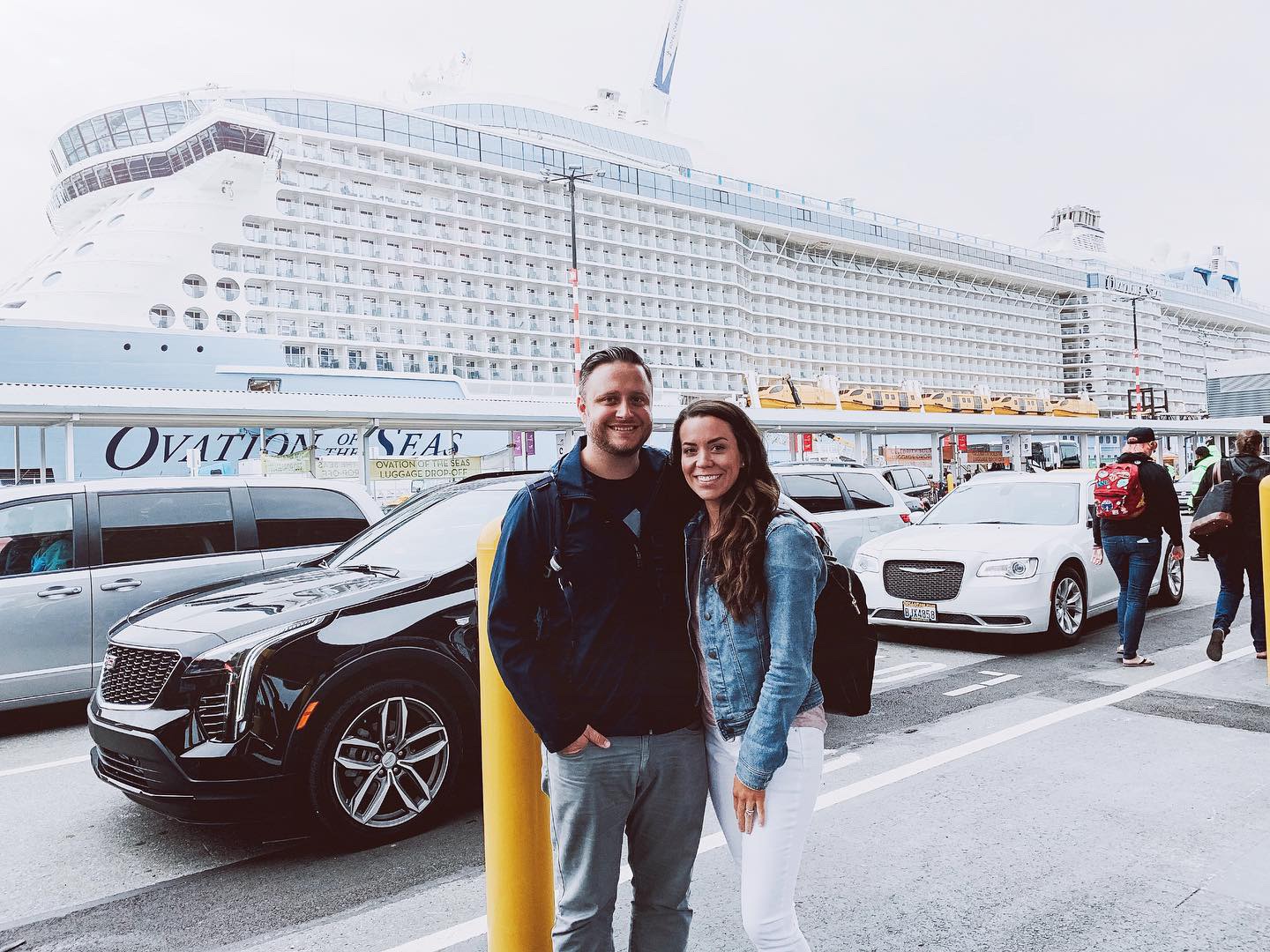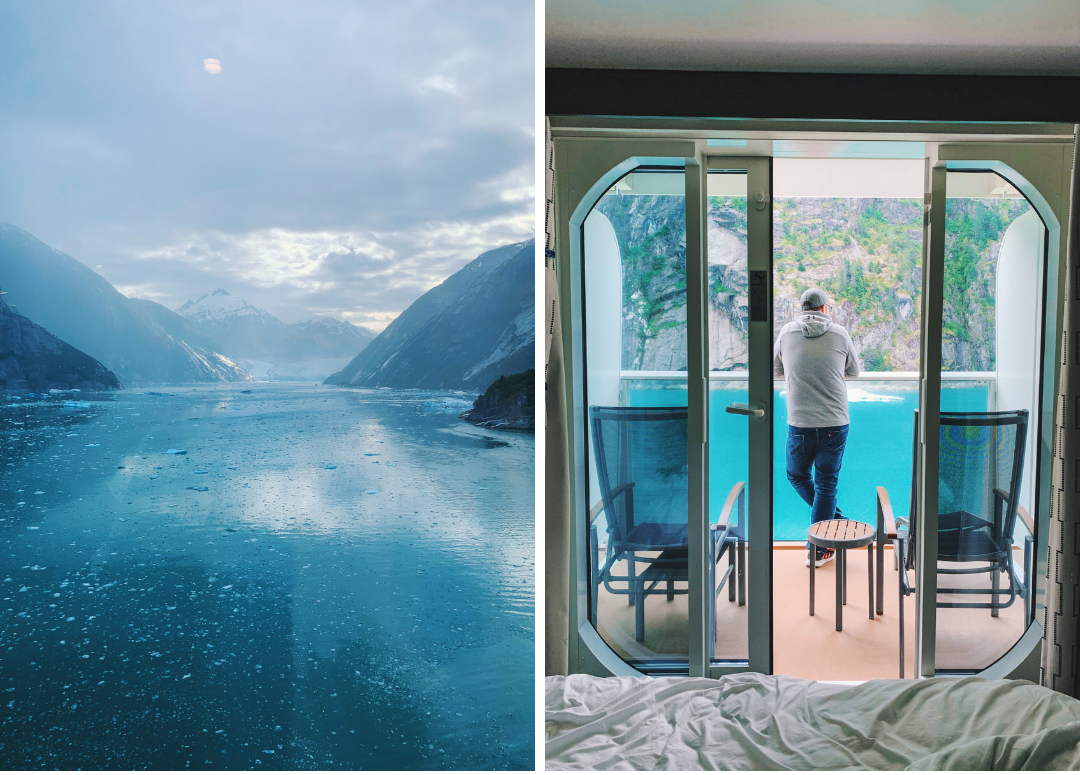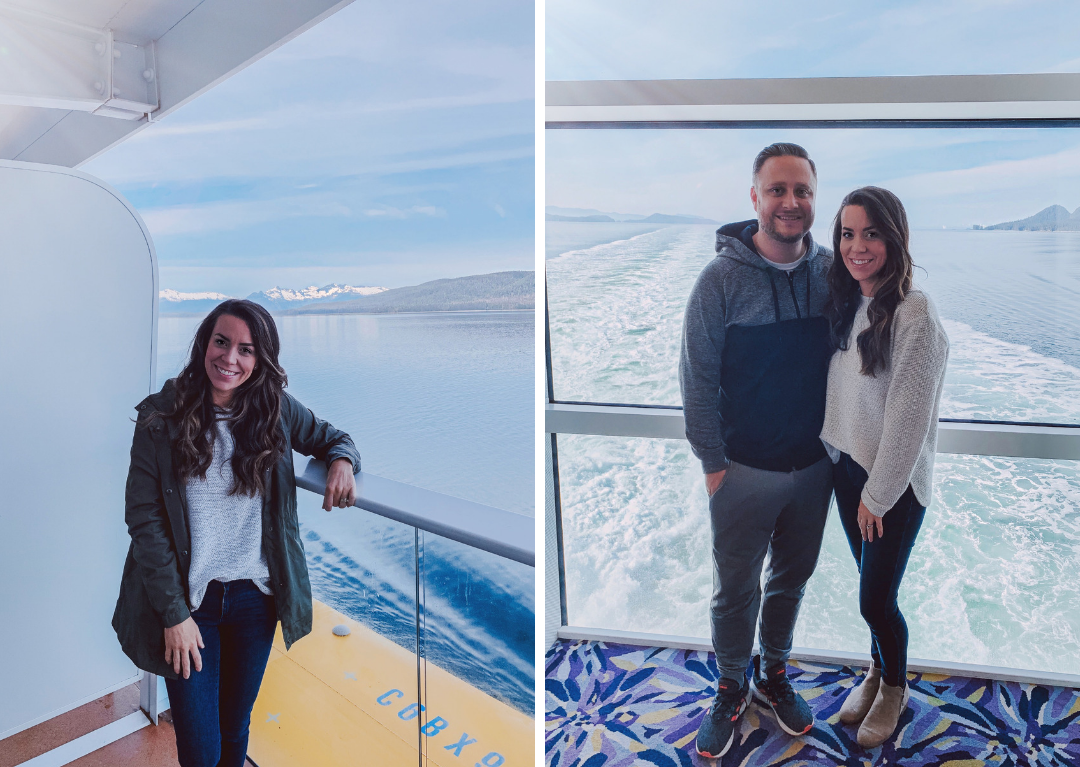 NIGHT BEFORE/EMBARKATION DAY:
The cruise ship was set to leave from Seattle. We had arrived the day before so we could explore the town a little.
Sadly our flight kept getting delayed in Chicago so we didn't get in till late that night before.
Once we got settled in the hotel we went out to grab food and walk around a little bit.
We found this Italian place that was INCREDIBLE.
It felt like a little hole in the wall place where the staff all spoke Italian – so – it was legit!
La Vita E'Bella Cafe.
For Breakfast we walked over to a place by our hotel and it was SO GOOD.
The place is small and kind of slow… but really delicious!!!
We compared every breakfast to it after haha. nothing could beat it.
The 5 point cafe.
Cruise embarkation day was pretty smooth for us!
Our hotel wasn't too far from the port…we did an Uber over around noon.
Expect a lot of people, but for us, it was moving faster than the security line at the airport!
Just be ready with your passport and your ticket.
It was kind of scary leaving your tagged bags on the side of the road with the others
while you went inside to get on the boat. haha. (first timers! 😉
BUT… it all worked out and even though our suitcases arrived to our room at
the end of the timeline they give you..(7 pm) they arrived!! So that's all I'm gonna focus on. haha.
As soon as we got on the boat we started exploring! It was HUGE!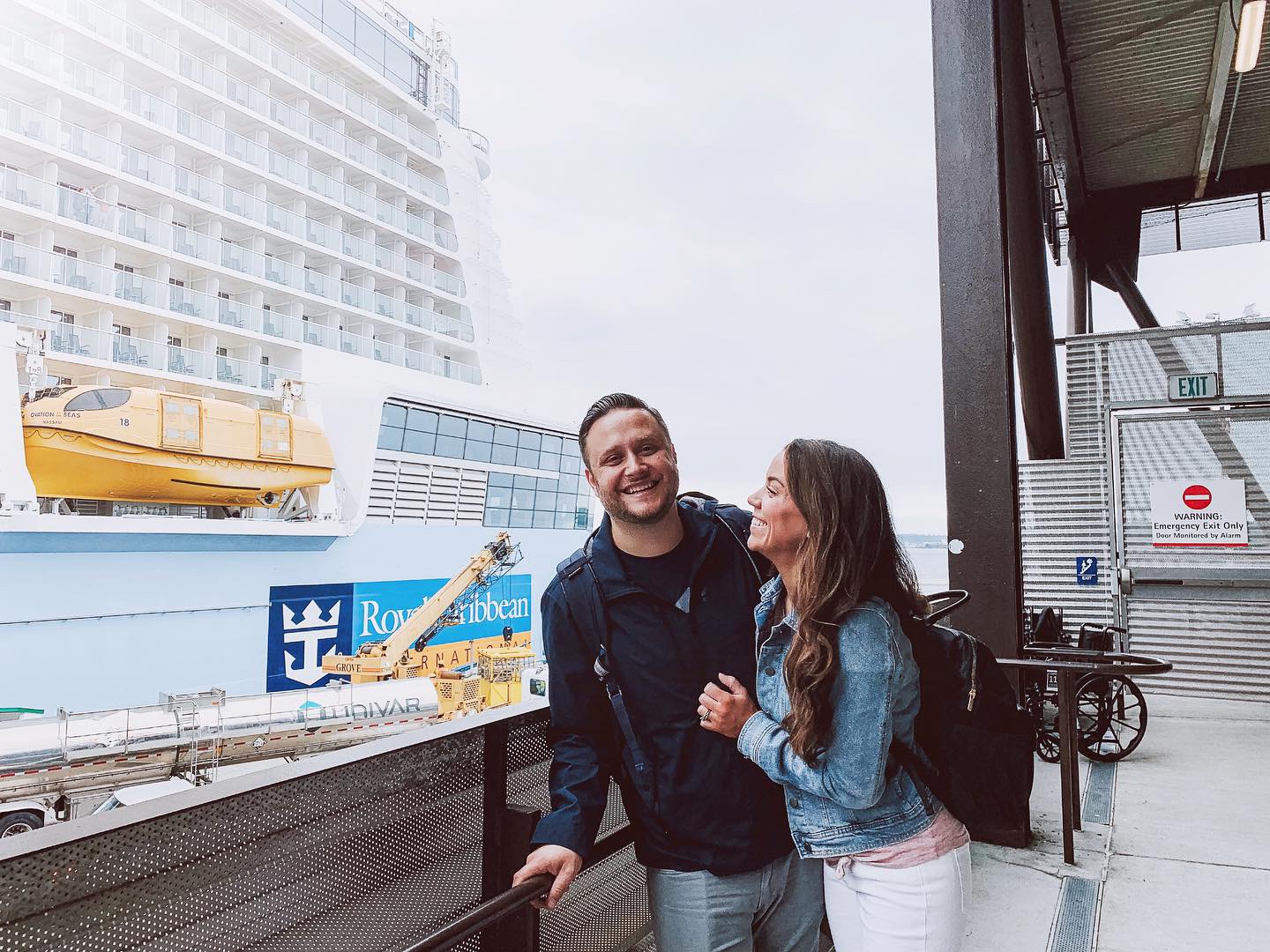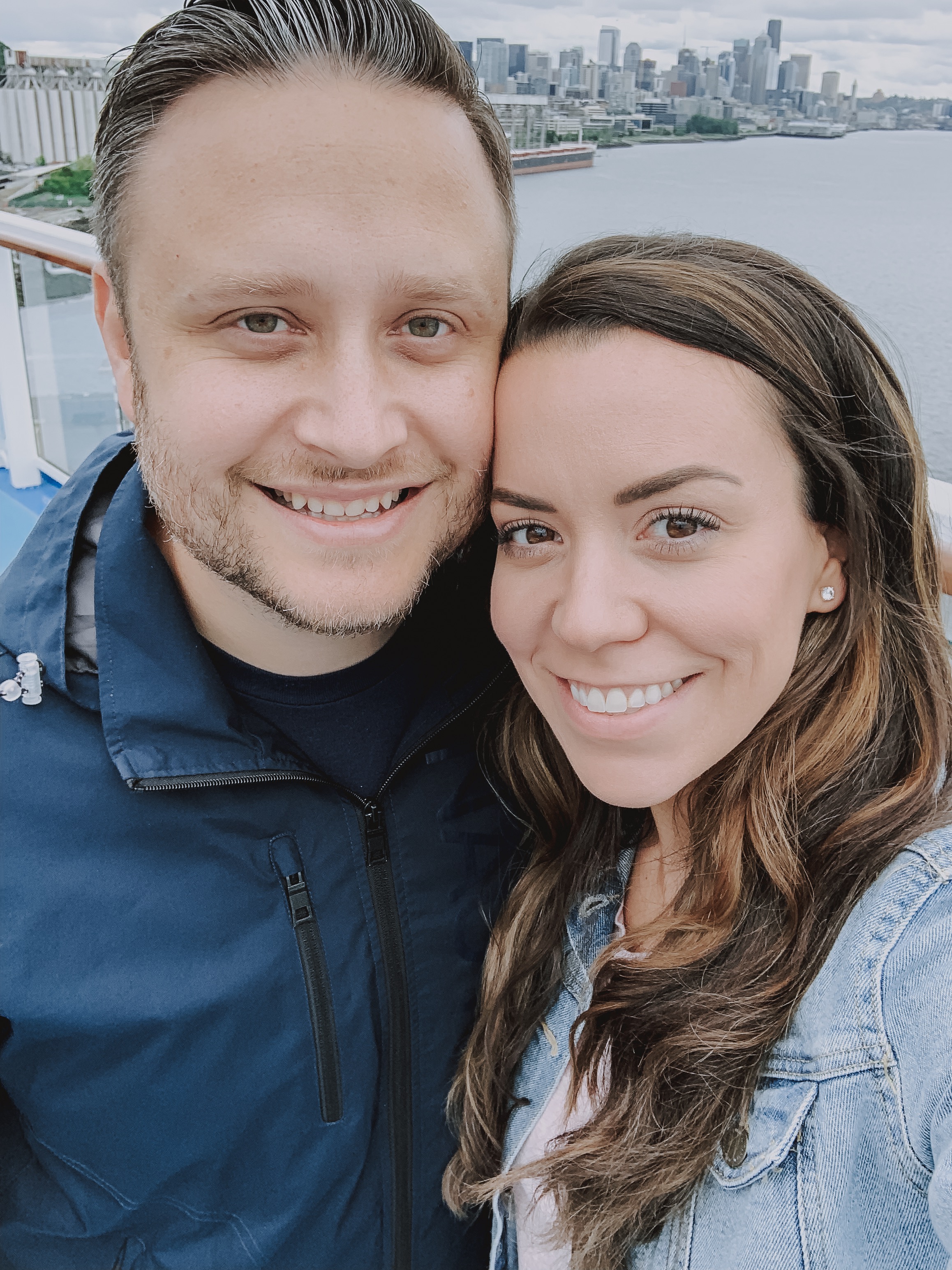 EXCURSIONS:
We wanted to keep our days at port low key…
so no helicopter rides for us BUT we had friends who
did different ones and raved about them. (dog sledding.. helicopter rides.. whale watching..)
I'll share below what we did at each port.
I love that you can really customize your experience on this trip around what you are wanting this vacation to be for you!
No matter what…you are going to have amazing views. I still can't get over how unreal some of the day's views were.
FOOD:
The boat had lots of food options! Some are included and some are at cost.
Our favorite spot ended up being one of the included options that was a massive buffet…
I loved having so many options and we always found something we liked! This area was called the Windjamer.
It was pretty fun being able to sit right at the window and see the gorgeous views while you dined.
Honestly…we just were enjoying eating our food while it was still hot…
not serving up kids or wrangling them while we ate! haha.
I wasn't that impressed with the dessert options… that would be my only complaint in this area.
I did find some yummy options when we were on land though!
This amazing bakery in Seattle's Pike Market had the most incredible thumbprint cookies.
I'm still dreaming of them.
Oh and we didn't do a drink package. It just didn't work out for us to do it when we did
the math/how many drinks(of any kind) we had to get.
I feel like most people did one though.. so.. just look over the plans and make your choice!
WHAT WE PACKED:
Our trip was the last week of May into first week of June. The temperature was around 65-75 depending on where we were.
I pretty much packed for fall with sunny days. Lots of layers. I'm pretty happy with what I ended up bringing…
We didn't go very fancy on this cruise but kept it more casual and comfy.
Exactly the type of vacation we wanted and needed!
You have to keep in mind you might start off cold and then get hot.
Overall the weather was gorgeous and we barely had any rain at all!
I didn't pack a big coat or boots… but if we had an excursion planned where it was gonna be colder, I would have.
The days at sea were a little chillier…especially when we parked next to a Glacier.
But I just wore my favorite hoodie and jacket over it. Totally warm enough.
As far as non clothes items that I packed…………………..
I ended up not really using a lot of the things everyone and Pinterest told me to bring haha.
Like metal clips to hang the daily schedule paper. Maybe if we had kids that would
be helpful but Ben and I just left the daily schedule on the table….
I also brought a highlighter to choose the things we wanted to do
but we really just used the app and added the things that way!
I did bring a mesh laundry bag from Dollar Tree and that was handy!
I liked being able to put the dirty clothes in it and tuck it away.
I highly suggest the poo pourri… you're in close quarters and it just comes in handy haha. I appreciated that.
We brought the wrinkle release spray but it didn't really work on my dress and I just rolled with it.
Luckily most of what we packed didn't need to be ironed. If I packed differently maybe that would have been a pain…
so I would suggest figuring out a better spray option if you want wrinkle free clothes. (no irons in your room.)
I packed all my toiletries in one of those over the door hanging caddies… super helpful!
I got mine at Target and it was nice having it hanging in the bathroom and out of the way.
We brought a deck of cards which was fun. And I love Sudoku so I grabbed that as well.
Pack a baseball hat or winter hat because it's nice to be able to run out to the windy deck
and not worry about your hair going everywhere…or if you don't want to wash it and just roll with it first thing!
THE BOAT:
We sailed on the Ovation of the Seas. It was one of their newer and larger boats and that made me happy!
I've heard horror stories of cruises so I knew we wanted one like this.
It was beautiful!!!! and huge. We had a balcony room and it wasn't as tiny as I was picturing. It was just the right size for us!
The boat had beautiful theatres.. bars.. shopping.. rock wall…bumper cars..heated indoor
and outdoor pools.. restaurants… gym… spa…flowrider…iFly… arcade and so much more.
Other people told us that they found the entertainment better on another cruise line…
but we didn't have anything to compare it too and enjoyed it!
There were comedians, broadway style shows, dance performances, a violinist.. we loved them.
We didn't end up doing the hot tubs like we thought we would..
but our time was just filled up with other stuff I guess!
They had fun shows every night… karaoke…trivia…dancing!
There was a cafe open late and I feel like we ended up getting pizza most nights haha.
Since this was an Usborne Books & More trip..there were other consultants there that I knew or made new friends.
So that was fun being able to hang out and get to know them more.
Most of the time though I was with my man hanging out and just relaxing together.
He's kind of a kid at heart so he had me laughing a lot.
This trip was so good for us…We joked we hadn't slept that much since college!
We even took NAPS before dinner. It felt crazy haha.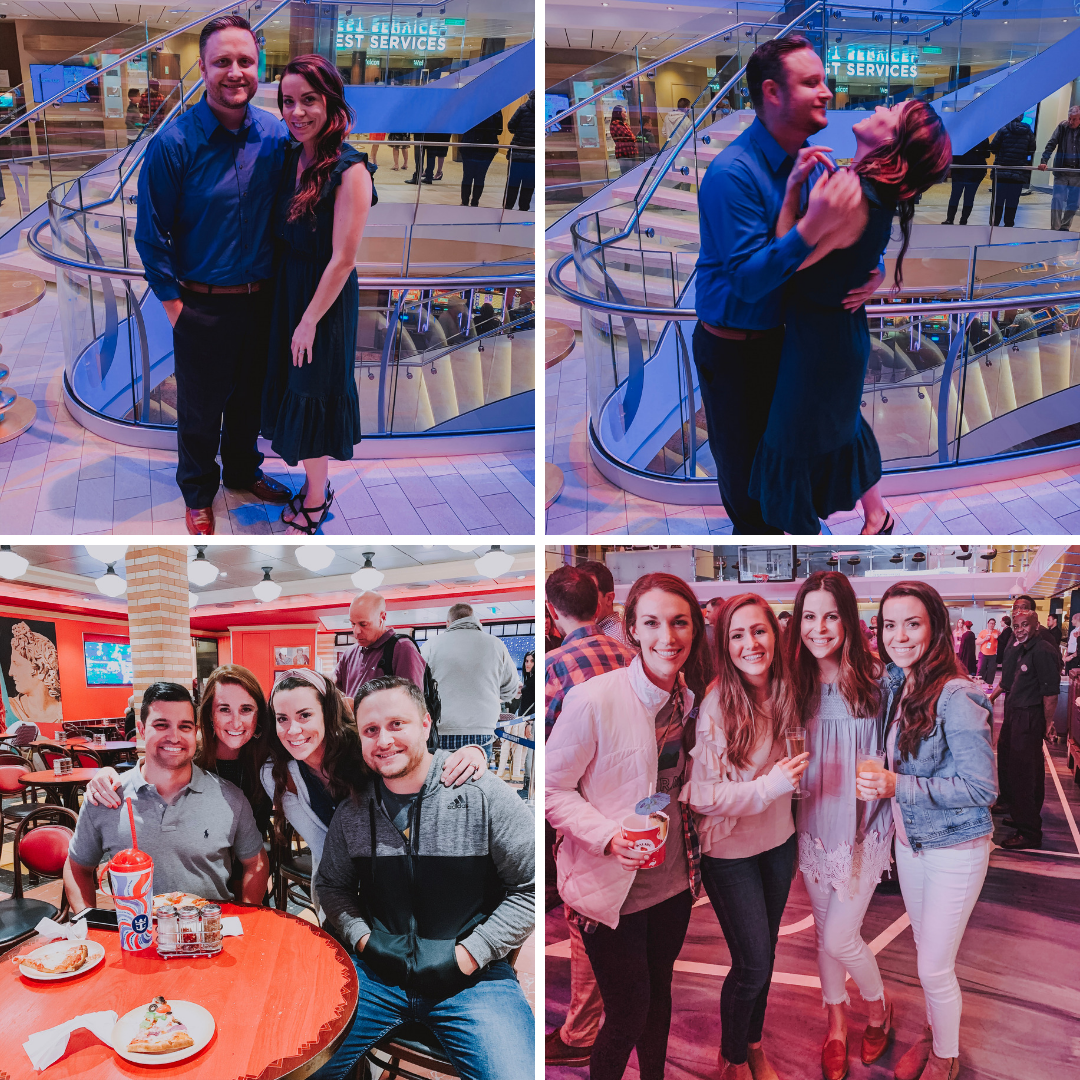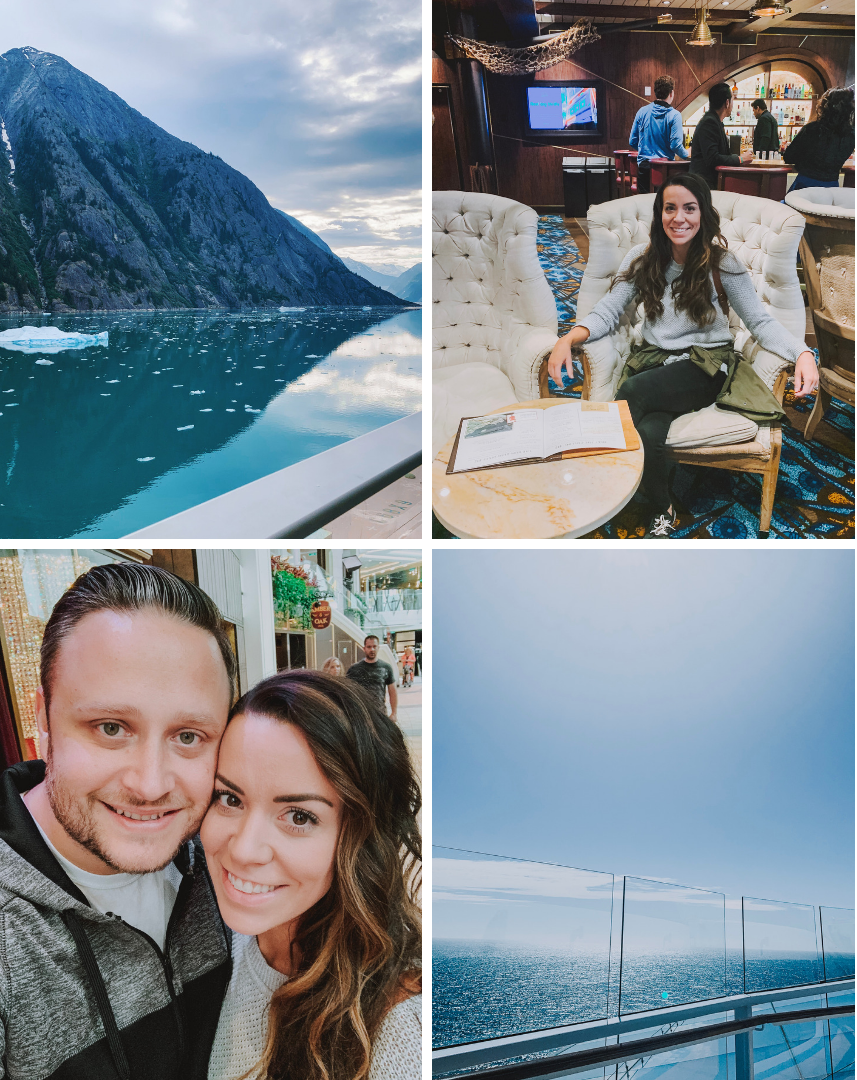 DAYS AT SEA:
The days we spent at sea were some of my favorites. One of the days they pulled the cruise ship right up next to a glacier.
It was INCREDIBLE! I felt like suddenly we were going to see dinosaurs along the water haha. It felt unreal!
The rain cleared up at just the right moment and we were able to snap a few of my favorite photos of the trip.
They turn the ship totally around so every part can get a good view… but we walked from the front…
to the back…and got photos each time! That was a fun morning. If you slept in past 8 or so you missed it!
Such a beautiful scenic trip. Surrounded by so much beauty was inspiring and just made you grateful for this world and life!
I told Ben I feel like we are where they take the photos for screensavers.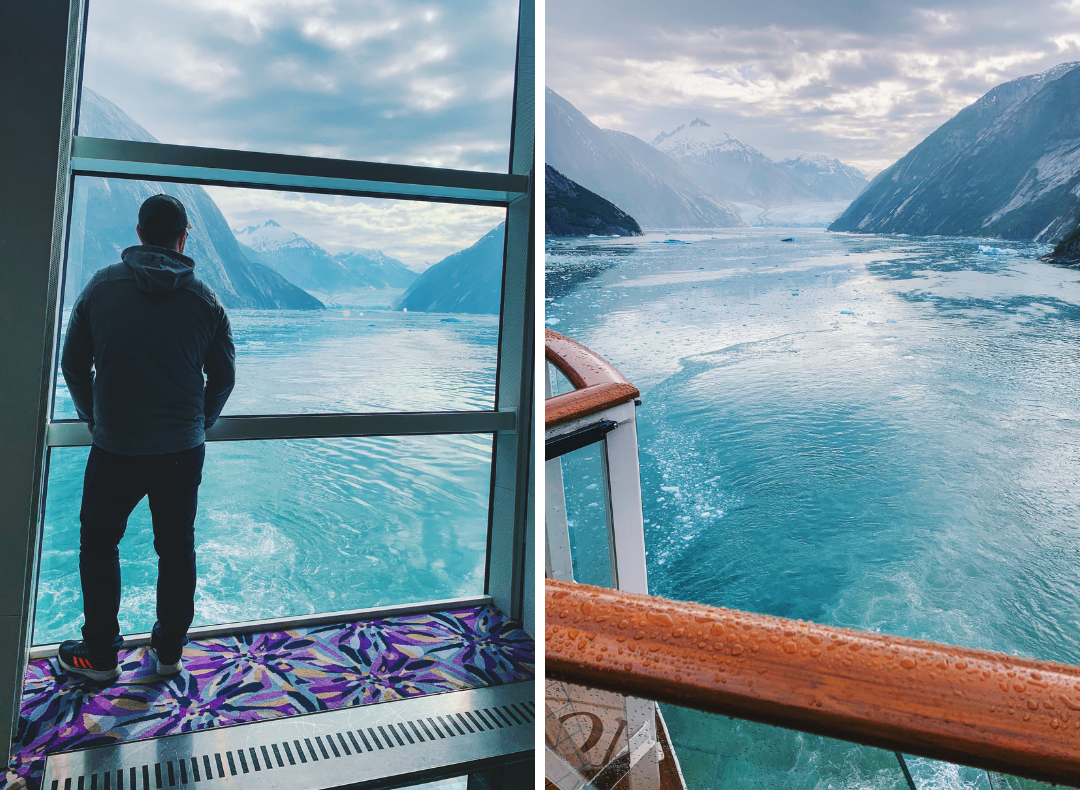 JUNEAU, ALASKA:
We spent a day exploring Juneau, Alaska! It was such a beautiful area! Alaska Unplugged
hooked us up with a Jeep and we did their self guided tour!
It is seriously RIGHT down by where you port. We got off the boat and strolled right over!
We did the 8 hour package and that worked great with our timeline.
(You can see videos of this experience in the "Alaska Part 1" highlights tab on my Instagram!)
My Jeep loving hubby was happy and we loved that we could go at our own pace,
break away from the crowds and really experience Juneau!
Unplugged Adventure's has an app/iPad in each Jeep where you customize your
trip and the spots you'll visit- the app gave us directions, history facts and even suggested photo op areas and places to eat!
We had the top down driving around gorgeous Alaska like what is this life?! We drove by a bald eagle just hanging on the lightpost! That was pretty cool.
I had to pretty much drag Ben out of the –
Gold creek where he was mining for gold (we did find some!) haha!
We went to see the Glacier Gardens, North Douglas, Bonsai Forest and Mendenhall Glacier!
I had to convince Ben it was NOT a good idea to pretend to be a bear on the trails… you're welcome other tourists. haha.
We did some shopping in the town and grabbed food at Hangar on the Wharf.
It was delicious and we could watch the plane tours take off from the water! Best Halibut I've ever had.
Alaska Unplugged was a hidden gem of an experience in Juneau… highly suggest it!
After being on a cruise ship those first days, it was such a breath of fresh air (literally😉) to explore at our own pace.
Leaving all the tour buses behind as we headed to the next spot whenever we wanted. ✌🏻🥰🏔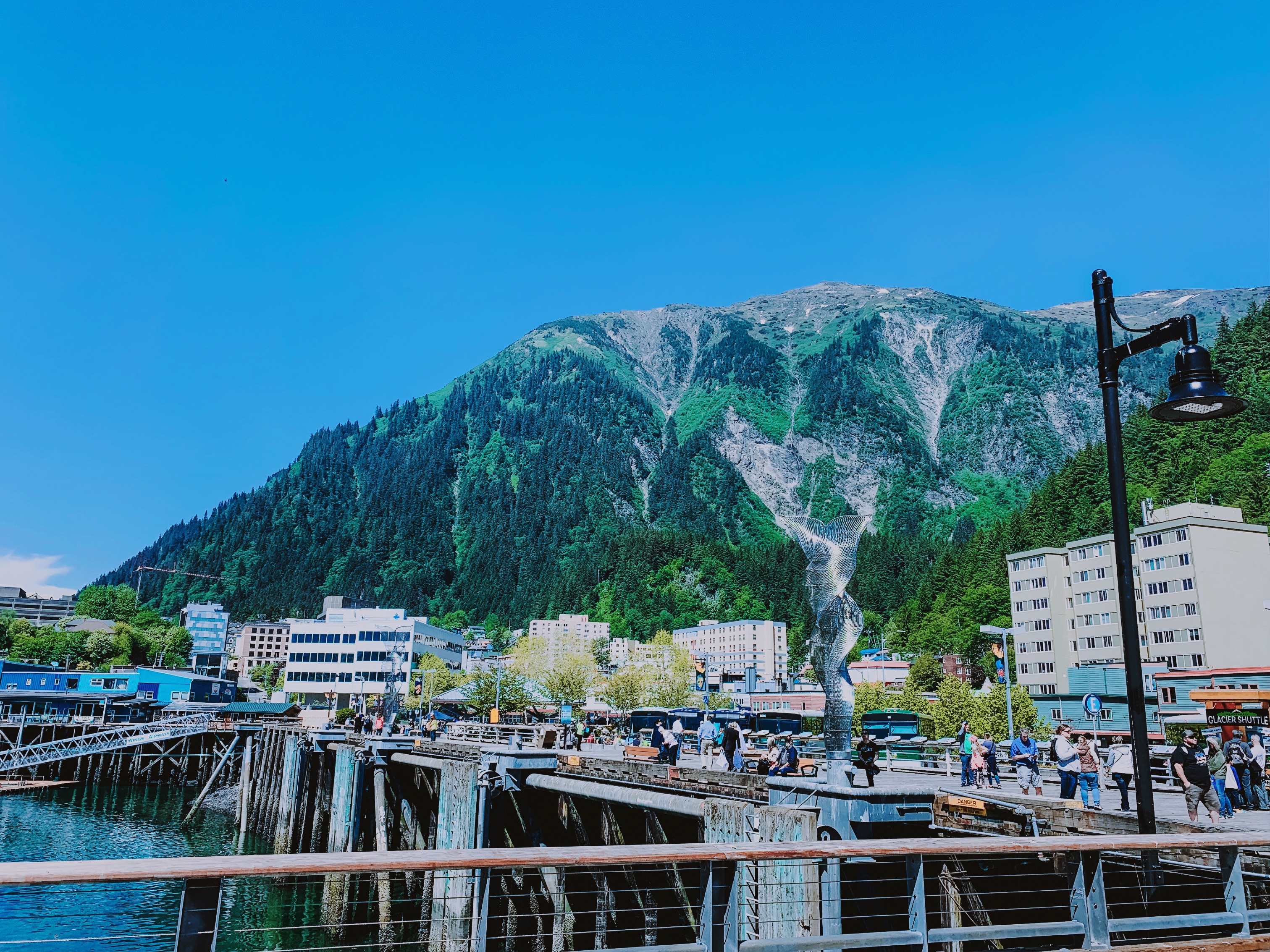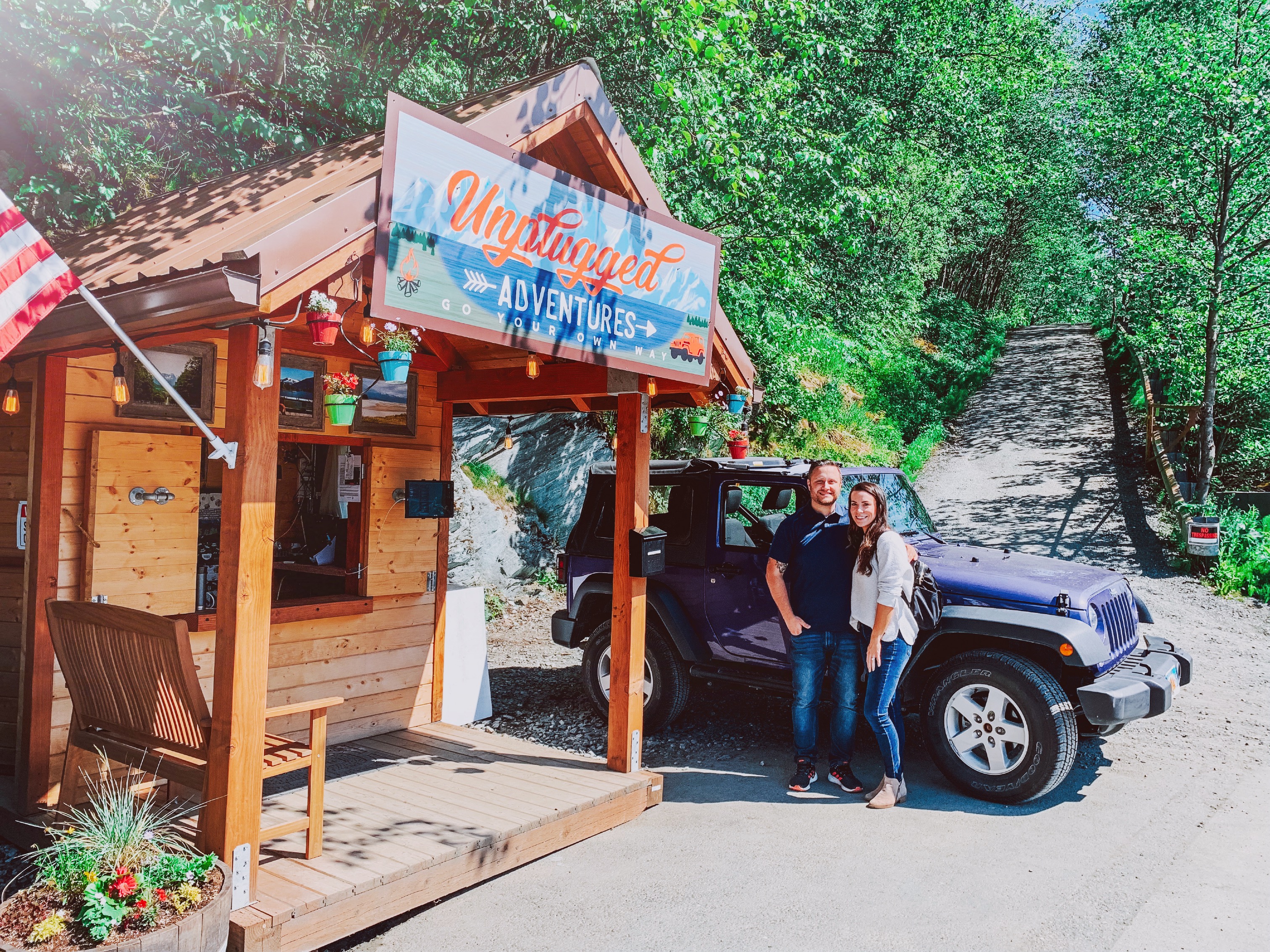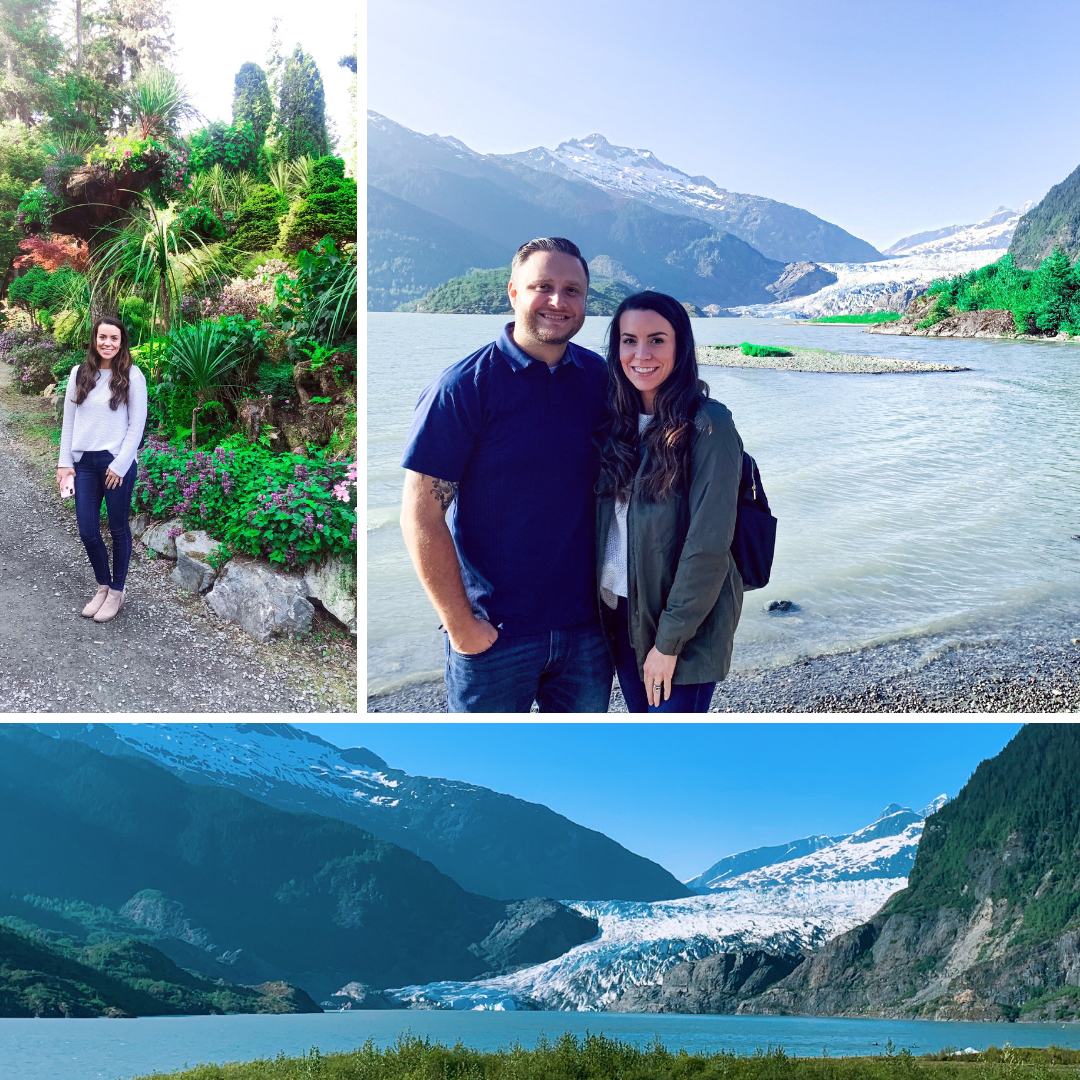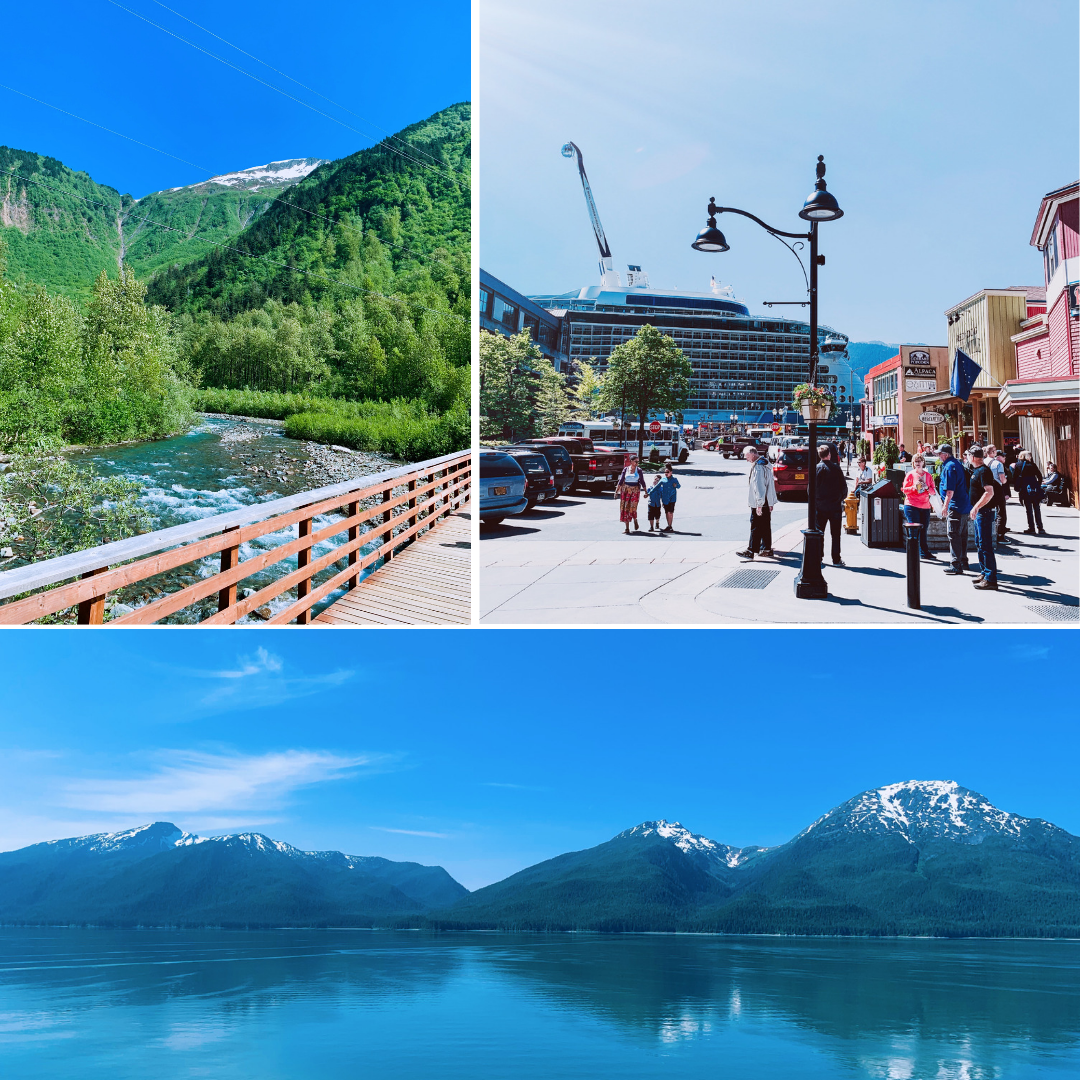 SKAGWAY, ALASKA:
Or second port was Skagway and this was one of the most gorgeous days! And the best part… it was unexpected!
We weren't that impressed with the town itself….(sorry Skagway!)
BUT….. then we took the train ride and OH MY GOSH!!!!!!!!!!!
It was incredible as we went up up up to the top of the mountains. I kept finding my jaw dropping.
I felt so lucky to be able to take that ride and see this beautiful area of the world hidden away up there.
Tip: if you book the train with the cruise line you get on the train right by the boat…
We didn't know for sure if we wanted to do it so we ended up walking into the town first…and went into the train station itself.
We saved money doing that and it's the SAME exact ride!
It paid to be last minute haha. Can't rave enough about this experience…one of my favorite days.
YOU MUST DO IT. There was water at the top and it was stunning.
They let you stand on the landing on each train car…if you want to go outside.
I was a little nervous about that with my crazy Ben!
It did get a little chilly up there! So pack a jacket.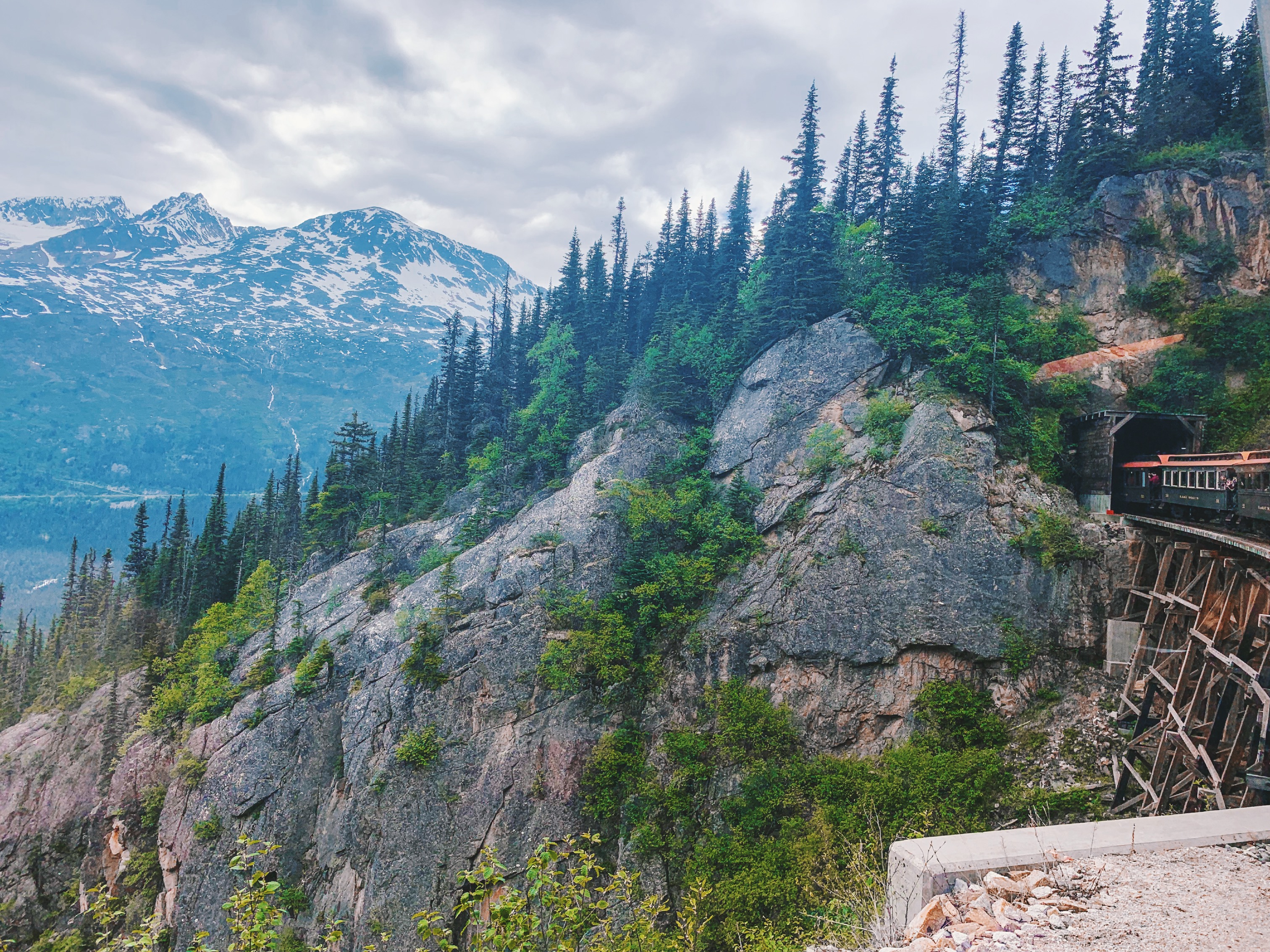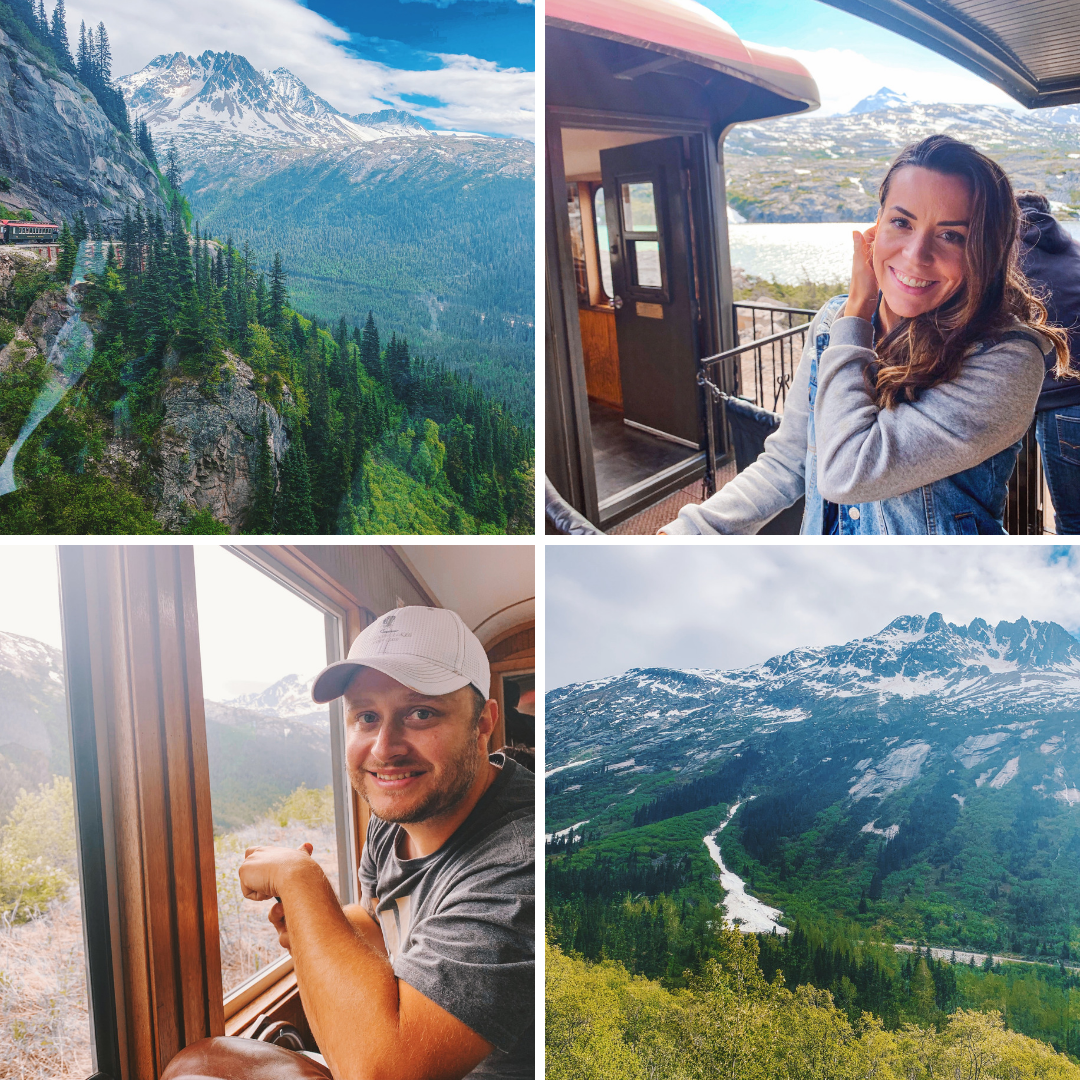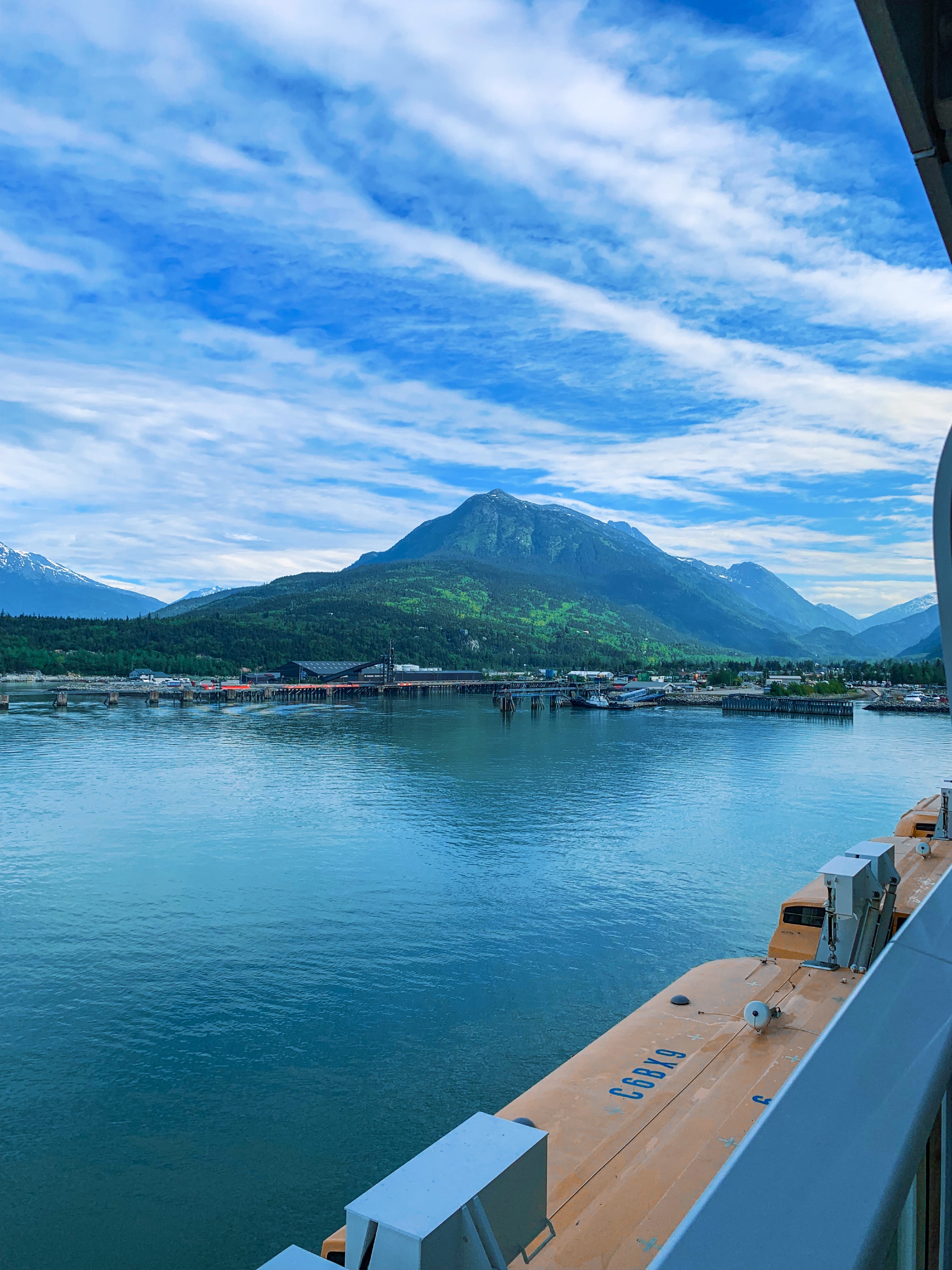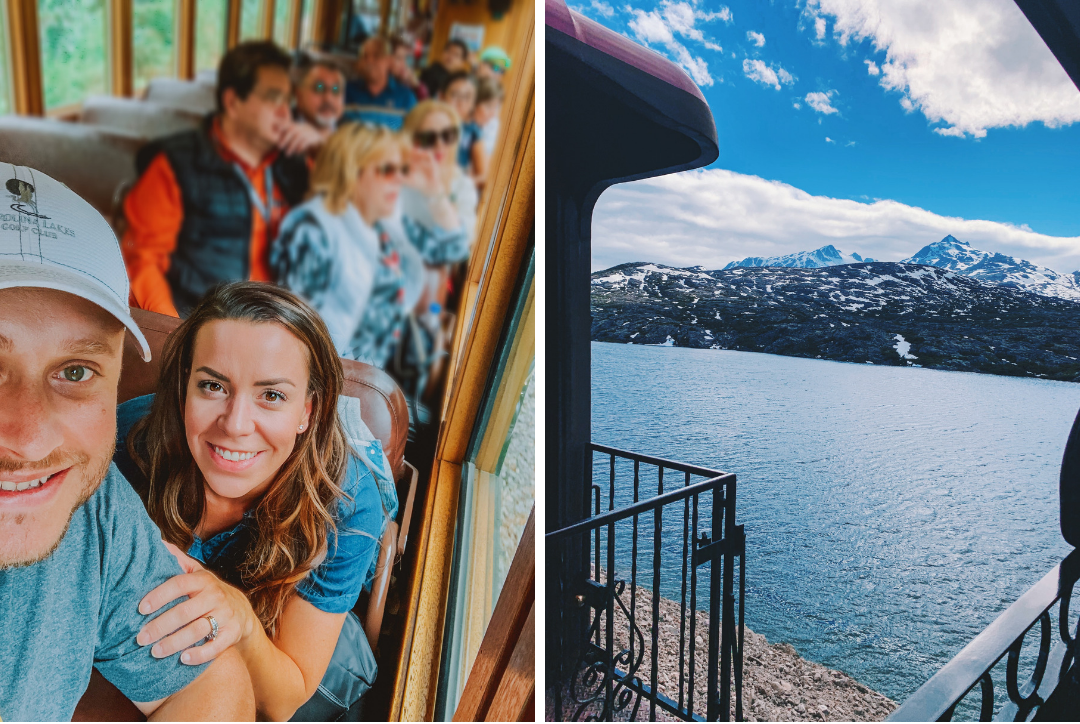 VICTORIA, CANADA:
Our last port was Victoria! We explored the city and visited the Buchart gardens with some new UBAM friends!
The weather was perfect and it felt good to stretch our legs! The gardens were so beautiful- a must visit!
We ended up taking the city bus to get there. When you get off the boat
there are plenty of people that can help you go in the right direction.
Also, most people took a shuttle to the town… but a group of us chose to walk and it was nice!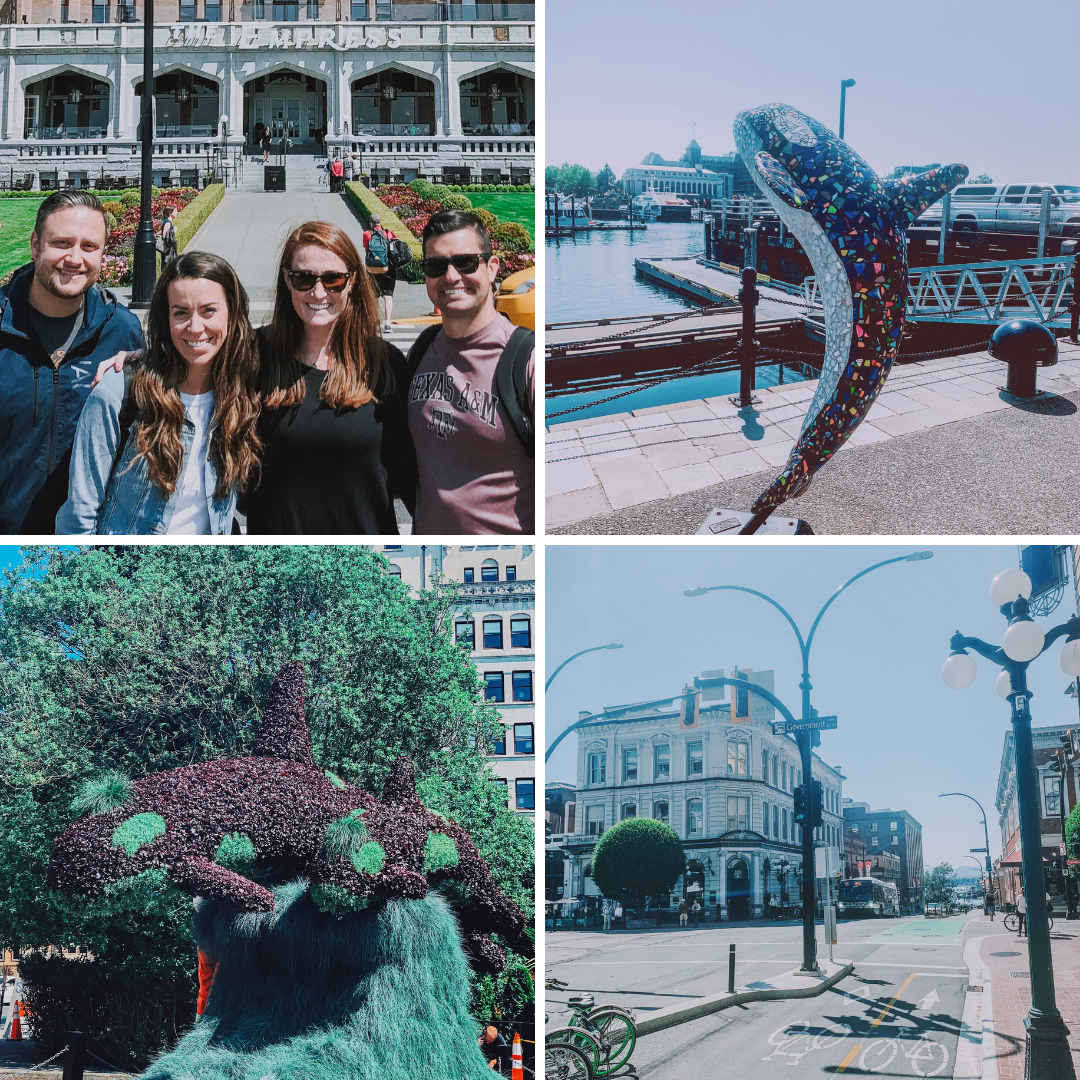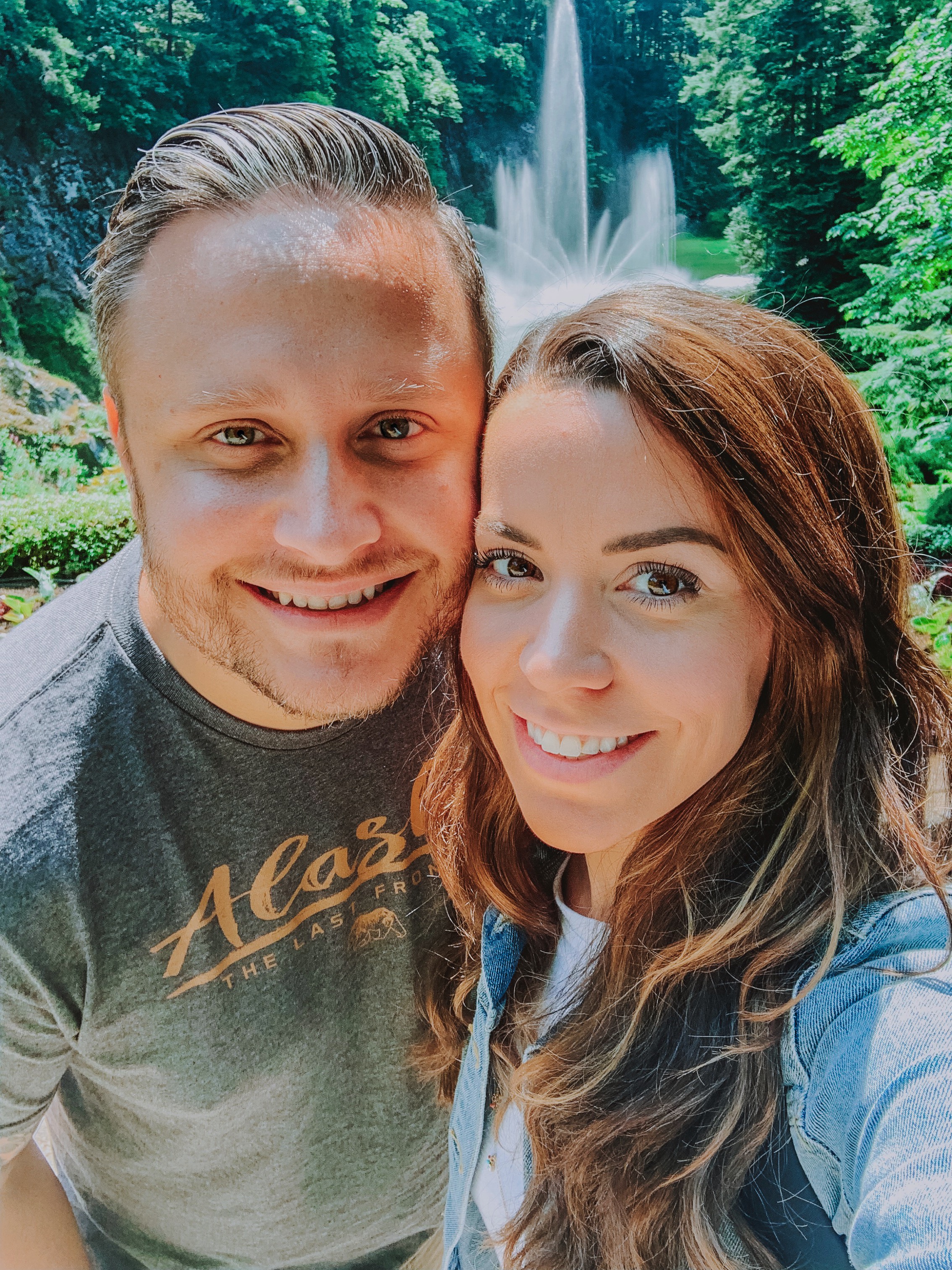 Ben requested this flower smelling photo…………
"this flower needs to be smelled!" hahaha.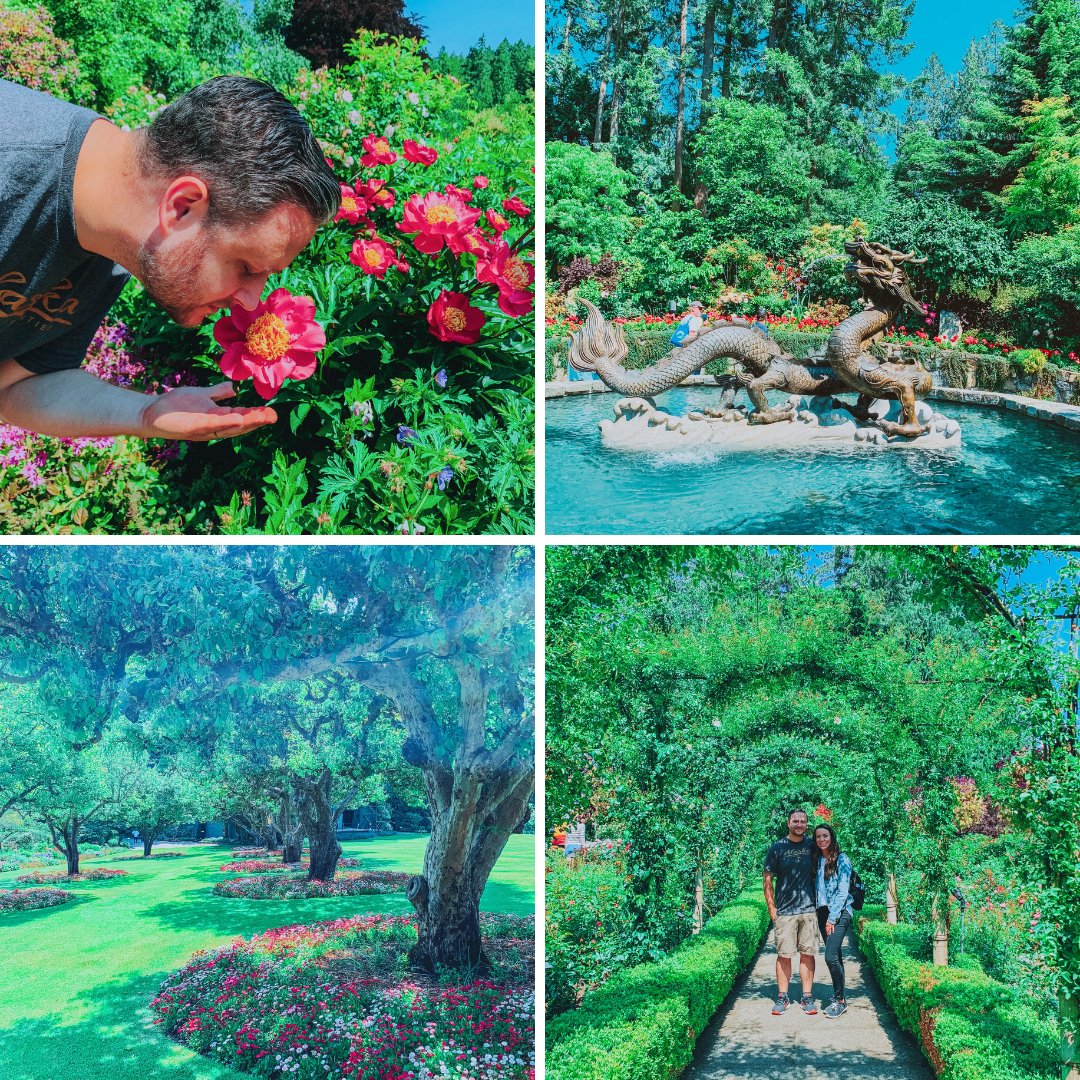 Of course I found a dessert.
Instagram told me I needed to try this place. 😉
It was fun exploring somewhere new together then we headed back to the boat for a nap before dinner and a show!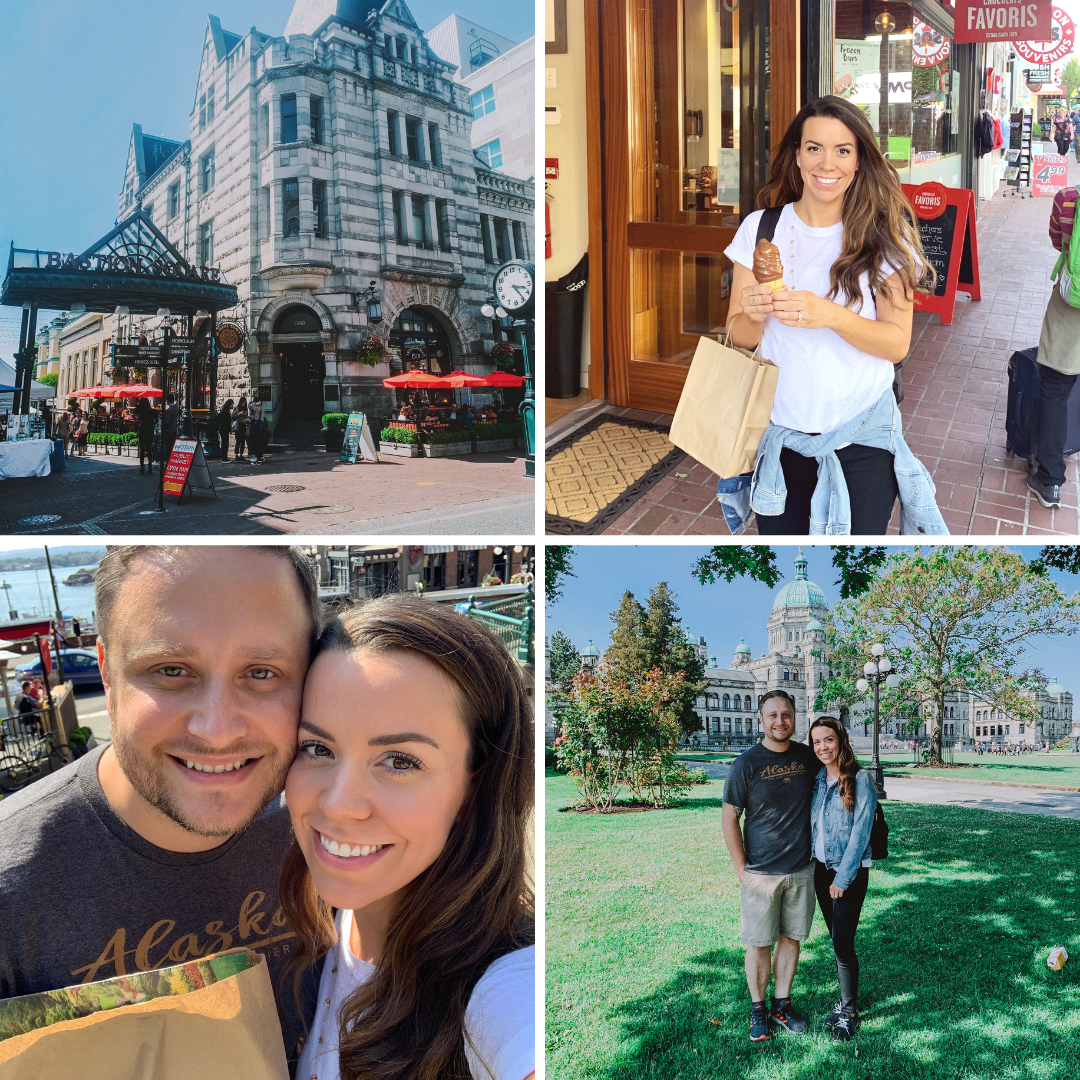 LAST DAY IN SEATTLE:
We arrived back in Seattle early in the morning and had the full day to explore and relax before our early flight the next am.
I will say that I missed the kids BAD on Day 9. Like.. I tried to get an earlier flight haha. Ben was so patient with me…
but it didn't work out and I ended up getting distracted
in the city and we enjoyed our last night of freedom! 😉 We used Uber and the link light rail to get around.
It was fun when we got home to the kids and were greeted with welcome home signs and hugs.
They missed us too but Grandma and Grandpa kept them busy and happy. Dessert every night haha.
I highly suggest trying to get away with your hubby, even if it's just a couple nights in a hotel/nearby city!
It was so refreshing. Also…we are total cruise people now… already thinking about the next one we want to take!
Here's some shots of our last day in Seattle.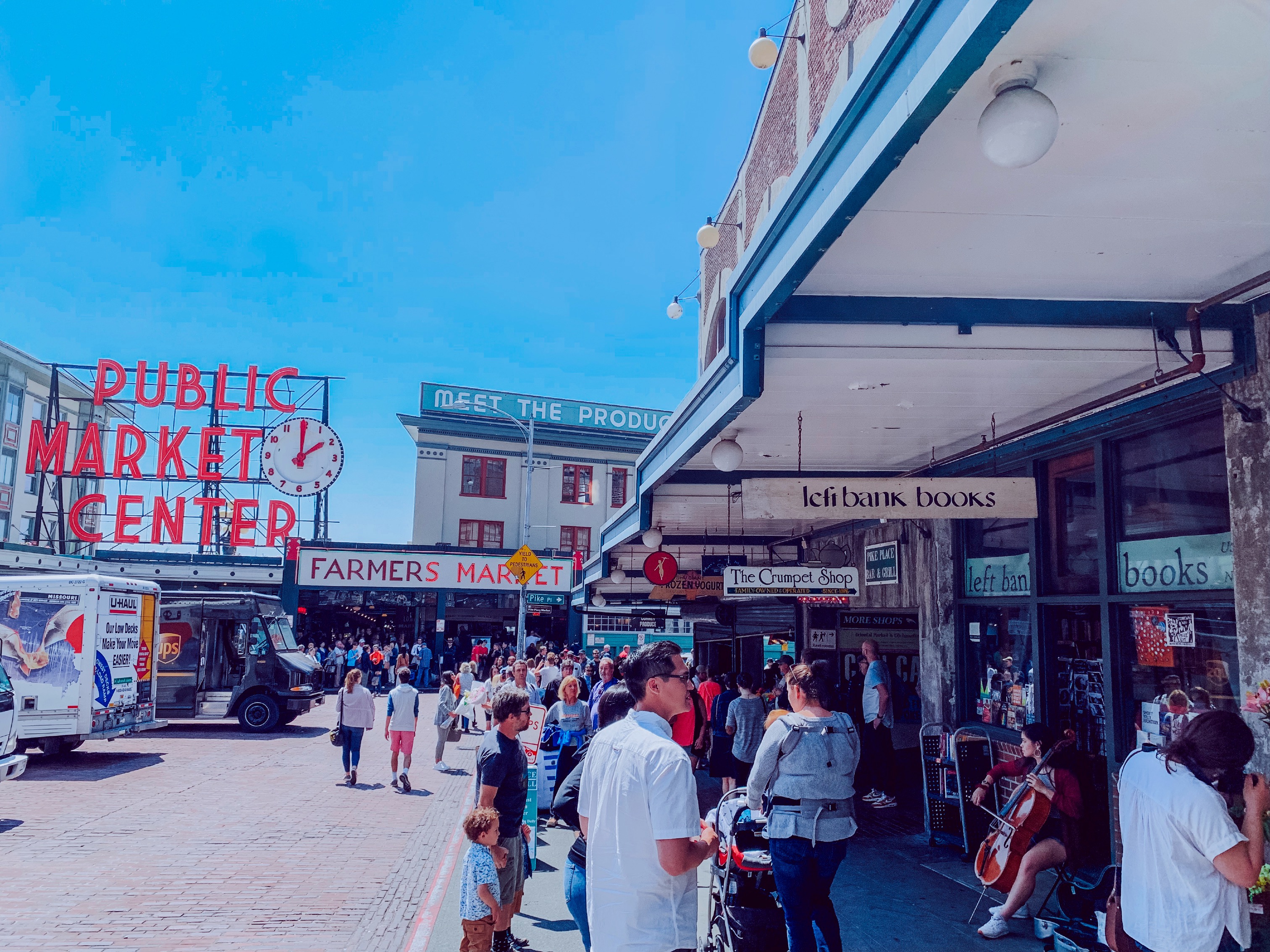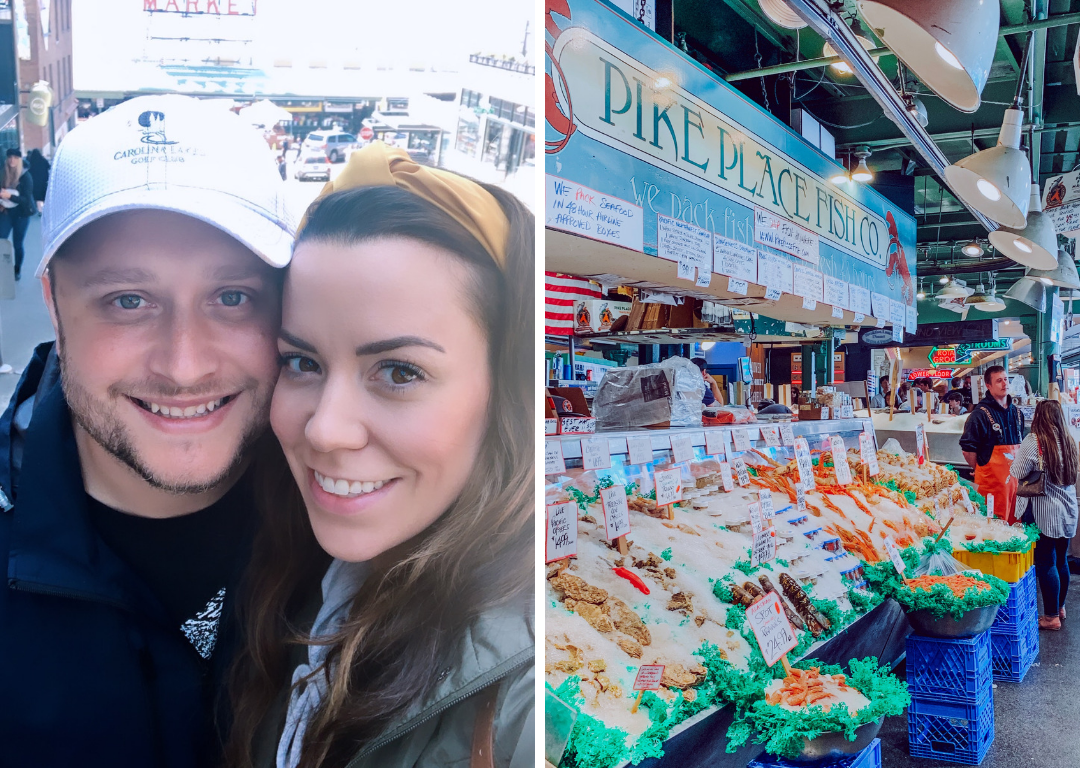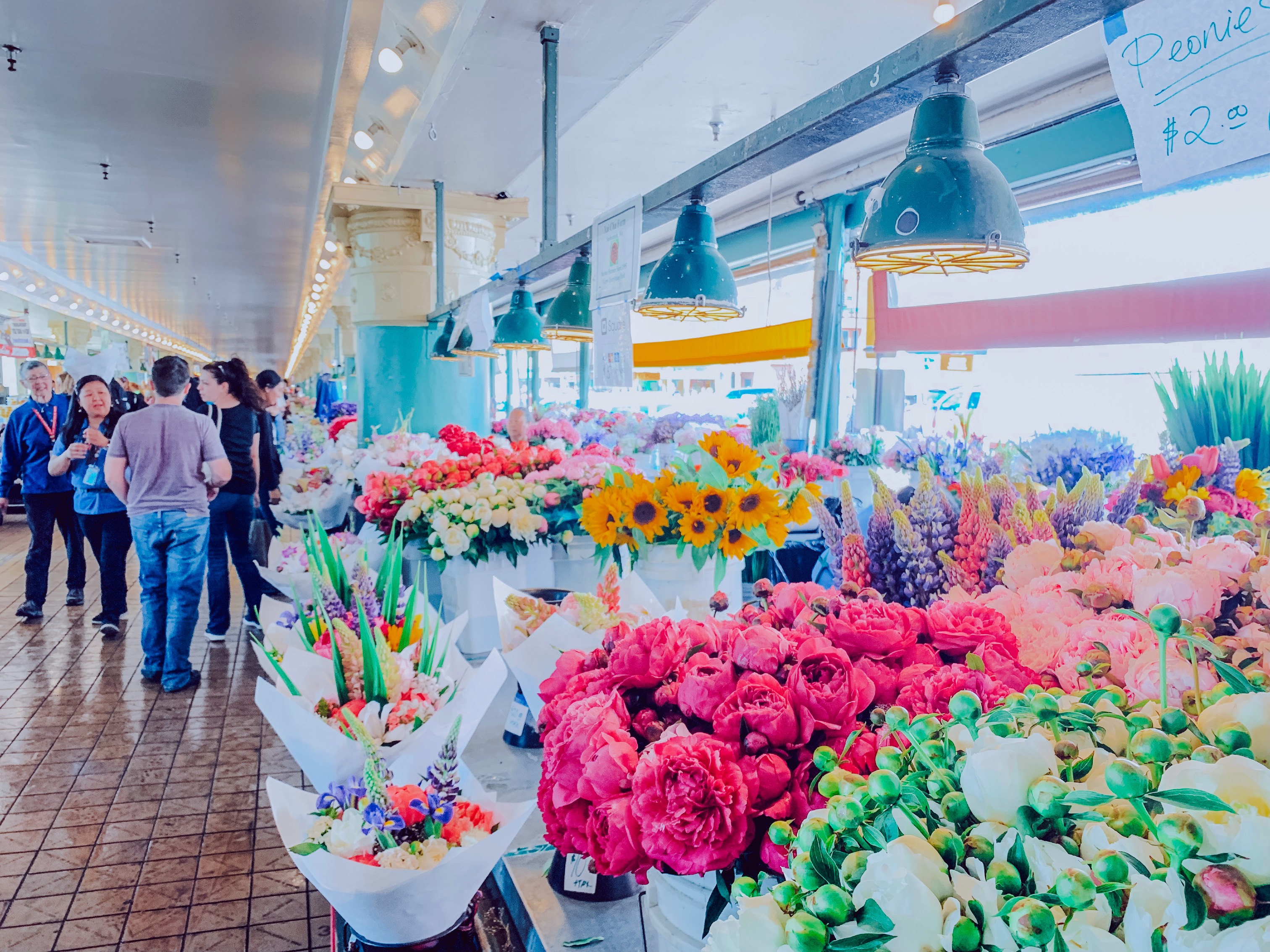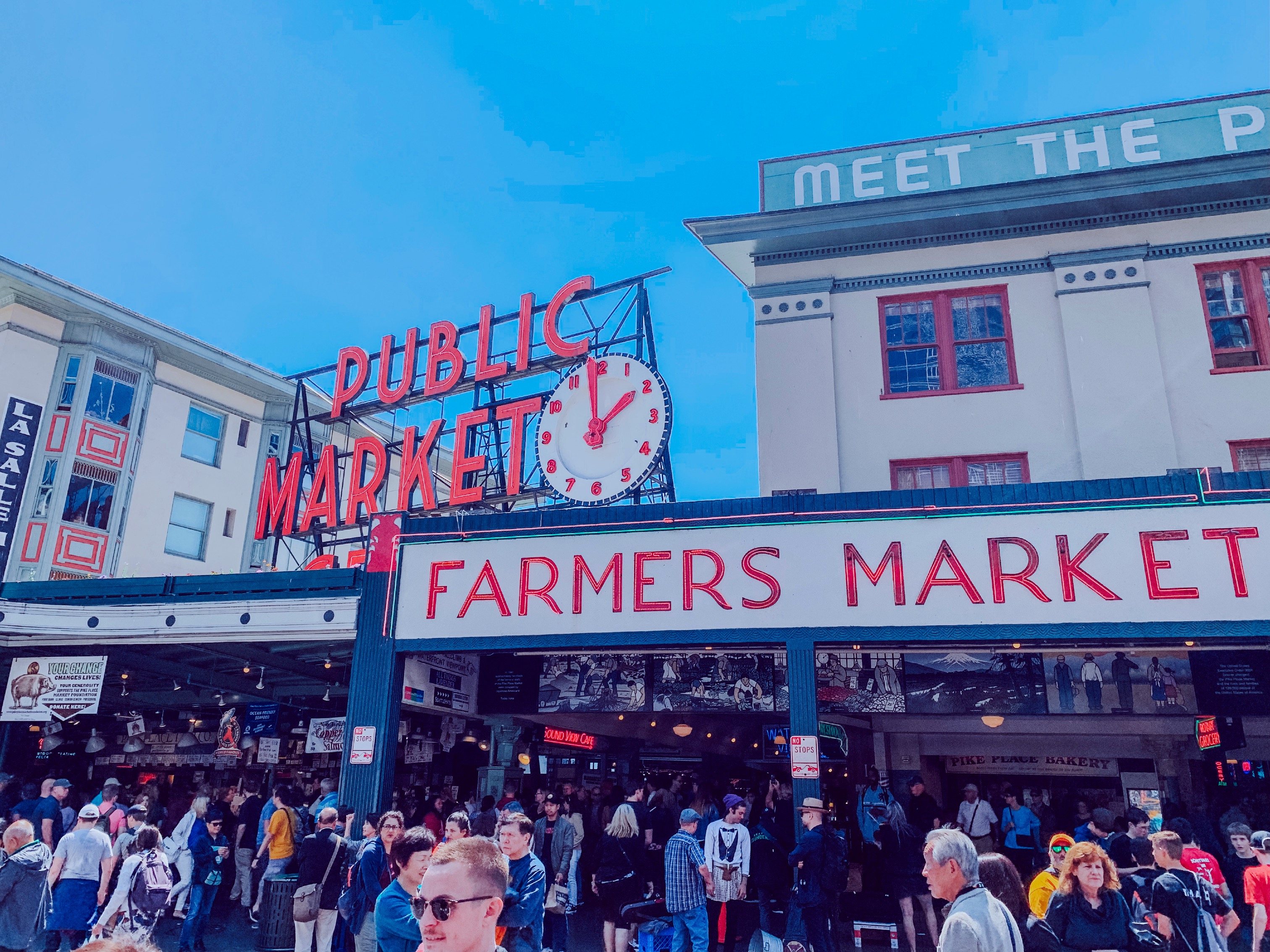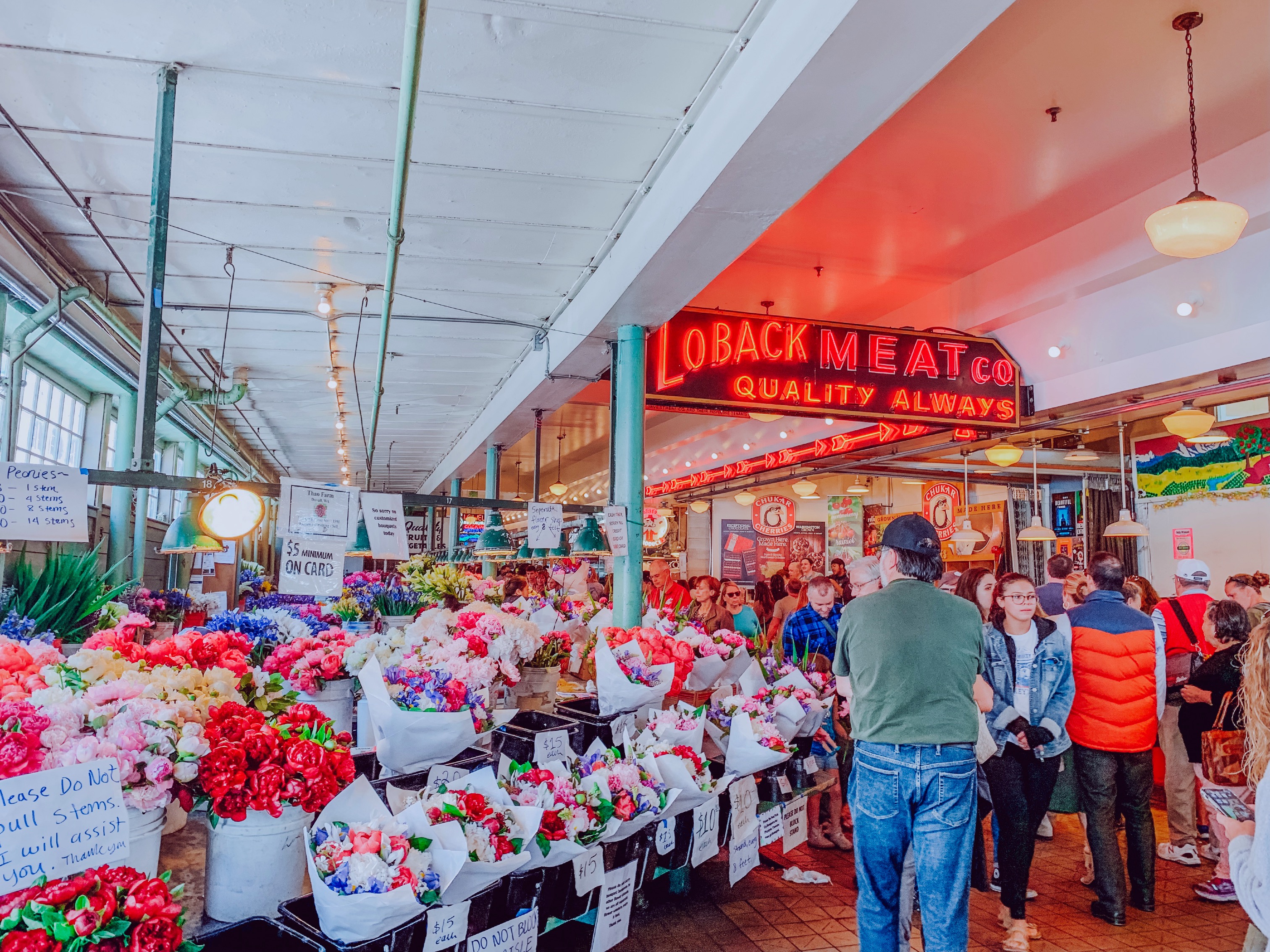 Alaska was stunning. If you want a cruise that's both relaxing and gorgeous…
look into an Alaskan Cruise!
So grateful to have earned this trip with my @natalieskidbookclub work!
We kept saying, "how is this life?
I hope this post was helpful to you if you are
thinking about, or already booked, your own Alaskan Cruise!
Trip of a lifetime! Let me know if you have any questions that I missed. Happy to help!


Source link