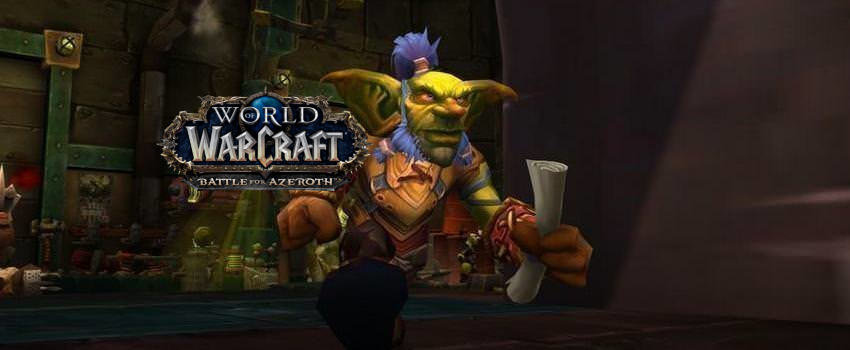 We have some bug fixes today, with the raid ones affecting Jadefire Masters and Stormwall Blockade, DKs getting Scourge Strike fixed and Mages getting the Brain Storm Azerite trait fixed as well. There's also the already announced minimum level of 110 required to obtain most rare items from holiday bosses.
February 8 (source)

Classes
Death Knight

Scourge Strike will correctly damage Totems or Explosive Orbs that are the main target.
Dungeons and Raids
Battle of Dazar'alor

Jadefire Masters

Marksmanship Hunters' Trick Shots now correctly deal damages to Force.

Stormwall Blockade

Fixed a bug preventing Sister Katherine and Brother Joseph from correctly using Translocate if they were channeling Tidal or Storm's Empowerment.
Fixed a bug preventing some Voltaic Flash patterns from hitting players on the docks on Mythic difficulty.
Events
The most-rare item containers from holiday bosses, such as Big Love Rocket , now drop for player characters at level 110 or higher (was level 98).
Items
Source link