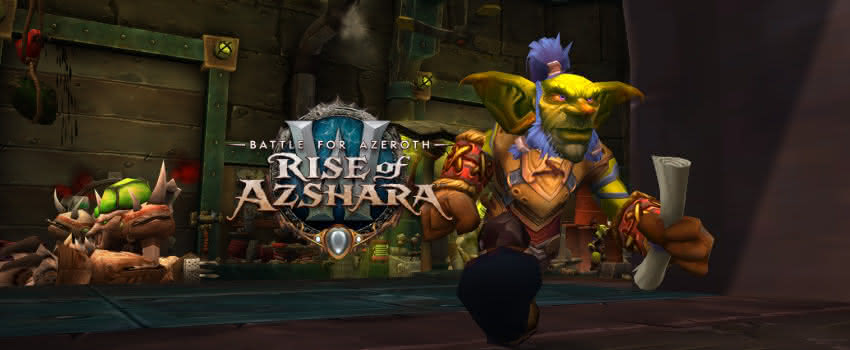 The hotfixes have finally started shrinking significantly, as we get a relatively small batch today. The previously announced Purification protocol change arrives, with two more essence changes to go with it, we get a big buff to timewarped badge rewards for missions and a whole lot of quest changes.
Followers and Missions
Items
Heart of Azeroth

Purification Protocol 's (Essence) Rank 2 Major Power's effect no longer causes an annihilated enemy to trigger Bolstering, Bursting, or Sanguine affix effects when it dies.
The Well of Existence (Essence) now becomes stealthed when its wielder enters stealth (e.g. Druids' Prowl or Rogues' Shroud of Concealment).
Vision of Perfection (Essence) no longer grants Guardian Druids with its Minor Power's Rank 2 healing effect at Rank 1.
Quests
Fixed an issue that prevented some players from receiving a Call to Arms Distinction after completing the weekly "Call to Arms" quests.
The amount of Construction Project materials needed for "Cogfrenzy's Construction Frenzy " has been reduced. Additionally, purchasing access to the Charging Station from Flux now fills 50% of the quest completion bar.
Increased the damage of Lord Hydraxis and decreased the health and damage of Zan'jir Scaleguards in "The Lords of Water ". The length of the time to complete the quest has been adjusted.
Fixed a bug where Deepwater Maw sometimes didn't spawn when using the Hundred-Fathom Lure during "Let's Fish! ".
Clockwork Giants can now be scanned by multiple players in "The Other Place ".
Source link