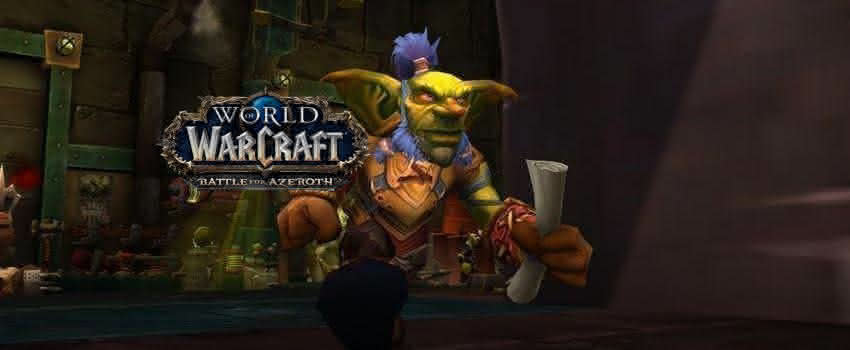 Here come the inaugural hotfixes for patch 8.2 and they're not as huge as the can usually be with a new patch! We have a reduction in points needed for a win in the Nazjatar PvP event, cursed items' negative effects have been reduced, combat allies will show back up in Nazjatar after a rezone and a lot more!
Player versus Player
The total number of points required for a faction to win the Battle for Nazjatar War Mode event reduced to 3000 (was 10,000).
Quests and World Quests
Players will no longer need to relog to turn in the quest "Saving Corin".
Players can now turn in "Scouting the Pens" to Neri.
World
Players can no longer loiter at the teleport location for the Heart of Azeroth quest line in Highmountain.
Cursed items found in Nazjatar will now take longer to affect your character, and the detrimental effects have been reduced.
Fixed a bug where being mounted while interacting with Arcane Device would cause visual issues.
Prince Wiggletail is now easier to defeat.
Moved certain Chitterspine crabs in Bitterstone Cove that were out of line of sight behind the water wall.
Duration of Glimmershell Fluid reduced to 2 minutes (was 30 seconds).
Upon re-entering the zone, previously selected combat allies will once again join your side in Nazjatar.
Weeping Sanya now spawns upstairs so she no longer interferes with the puzzle World Quest in the same building.
Due to many harsh lessons learned from gravity, we are increasing the "Slow Fall" spell duration obtained from the top of Kal'methir Citadel from 15 seconds to 30.
Source link