Arrested Development, Season 4 – Fateful Consequences

22 episodes, Netflix, May 3, 2018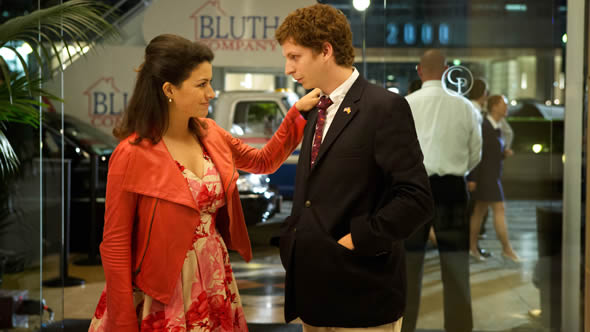 When the beloved cult comedy series Arrested Development originally returned for a belated fourth season on Netflix in 2013 (after last airing on Fox in 2006), reviews were decent, though many critics felt that the fourth season failed to live up to the high standards set by the three Fox seasons. Critics felt that the new episodes were generally too long, and that the unusual structure—with each episode focusing mainly on one or two characters rather than the ensemble as a whole (which was dictated mainly by the unavailability of the actors at the time of filming), and with the entire story only coming into focus at the very end of the season—was an experiment that proved not entirely successful.
Five years later, creator Mitch Hurwitz has engaged in yet another experiment—one designed specifically to address those flaws. Hurwitz has "remixed" the entire season, drastically re-cutting the Season 4 footage into 22 "new" episodes that better integrate the various characters and storylines. (There's little if any new footage, but there is a lot of new narration, recently recorded by Ron Howard.) This new version of Season 4, dubbed "Fateful Consequences," is now streaming on Netflix. We have collected reviews and impressions for this remixed season below. (Note that scores are displayed only in the few cases where a reviewer has specifically indicated a score.)
Note that the original 15 episodes of Season 4 still exist on Netflix, though they are hidden in the "Trailers & More" section. The show's brand-new fifth season streams on May 29.
Extremely positive reviews
(none)
Positive reviews
Mixed/so-so reviews
Negative reviews
What do you think?
Have you watched the remixed version of Season 4? Tell us what you think in the comments section below.
Source link