We recently threw our Paw Patrol loving Asher a Rubble Themed 4th Birthday Party! Today I'm sharing one of the easy recipes we made for the treat table!
With white chocolate and a few yummy ingredients we created Rubble BARK!
A bark recipe seemed fitting for a puppy dog party. 😉 We grabbed some Pretzels (fetch sticks!)… and some Reese's Pieces (rubble colors) and some white chocolate. Have fun with your favorite toppings – you could add anything you want!
I made this treat the night before the party. It's a great make ahead recipe that your PAWty guests will love!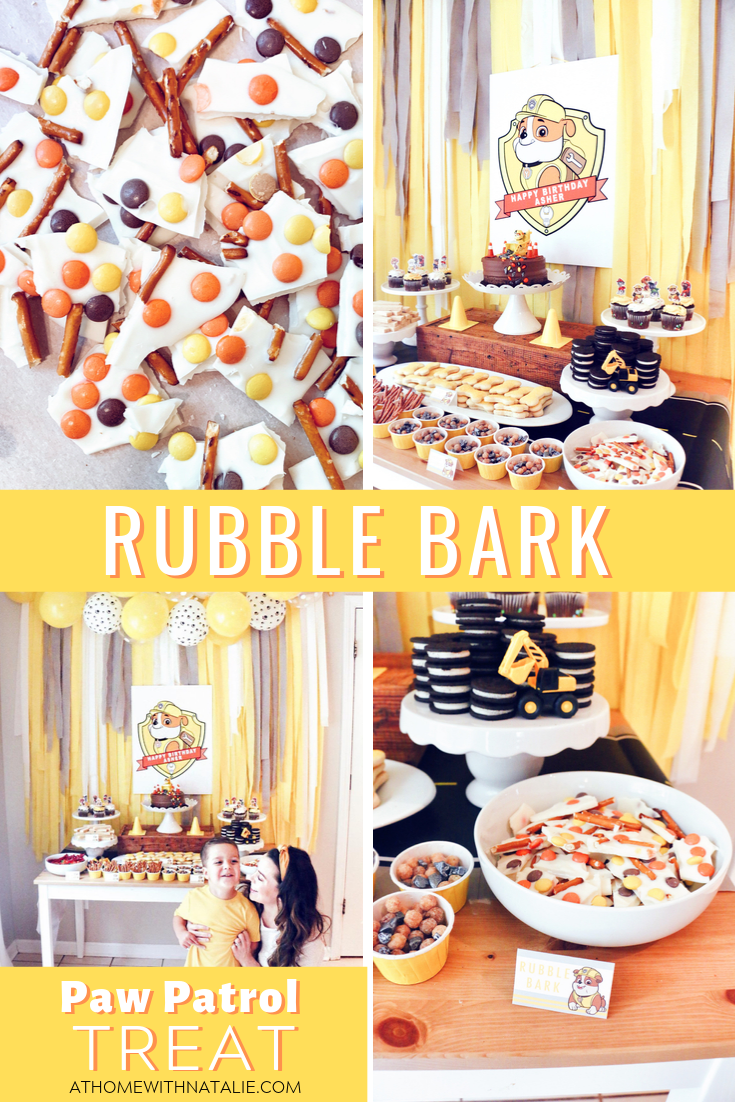 INGREDIENTS:
Parchment paper
White Melting Chocolate
Reese's Pieces
Pretzel sticks
STEPS:
Line a baking sheet with parchment paper.
Follow directions to Melt the white Chocolate in the microwave.
Pour the chocolate onto the parchment paper and sprinkle your toppings on top!
I pressed the toppings down a little so they would be sure to be all connected when it hardened.
I put my baking sheet in the fridge to let it set up.
Once the chocolate is hard it's time to break it up!
Store in a Tupperware until party time!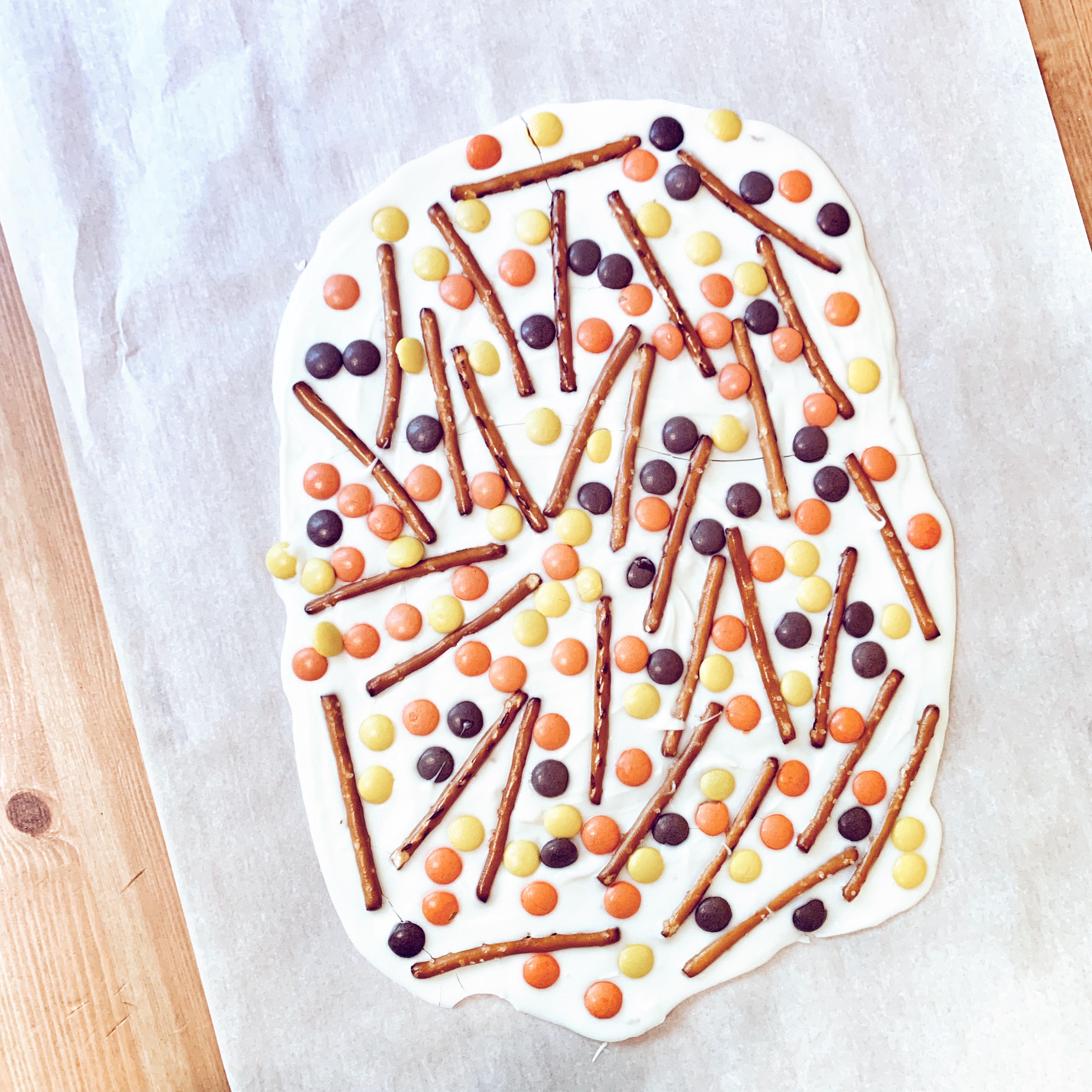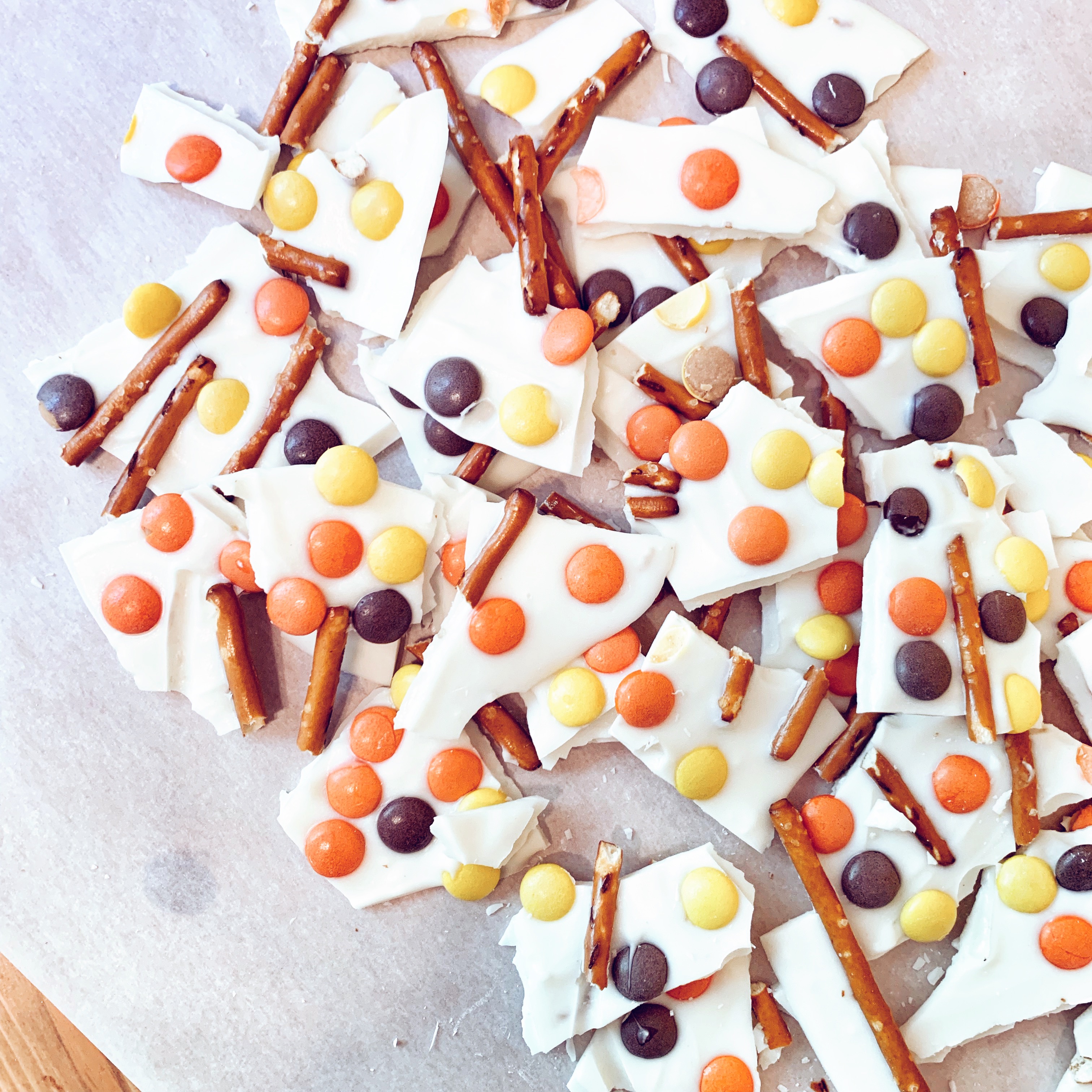 It was the perfect touch on the Rubble themed dessert table.
I loved the pop of orange and yellow it added and it was a treat everyone dove right into!
I'll be sharing the full party post on the blog soon – so many fun but easy/affordable details to celebrate our Asher turning 4.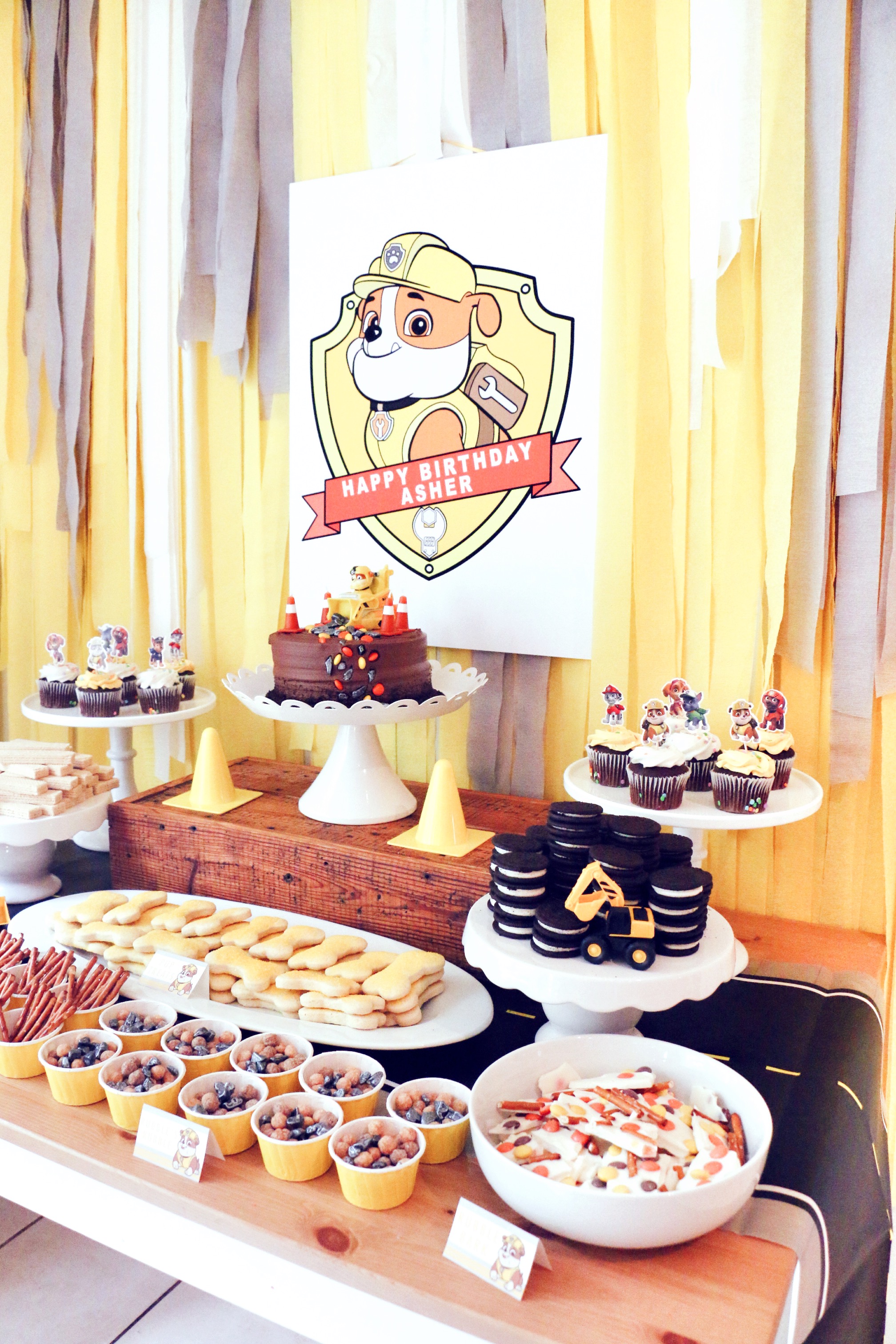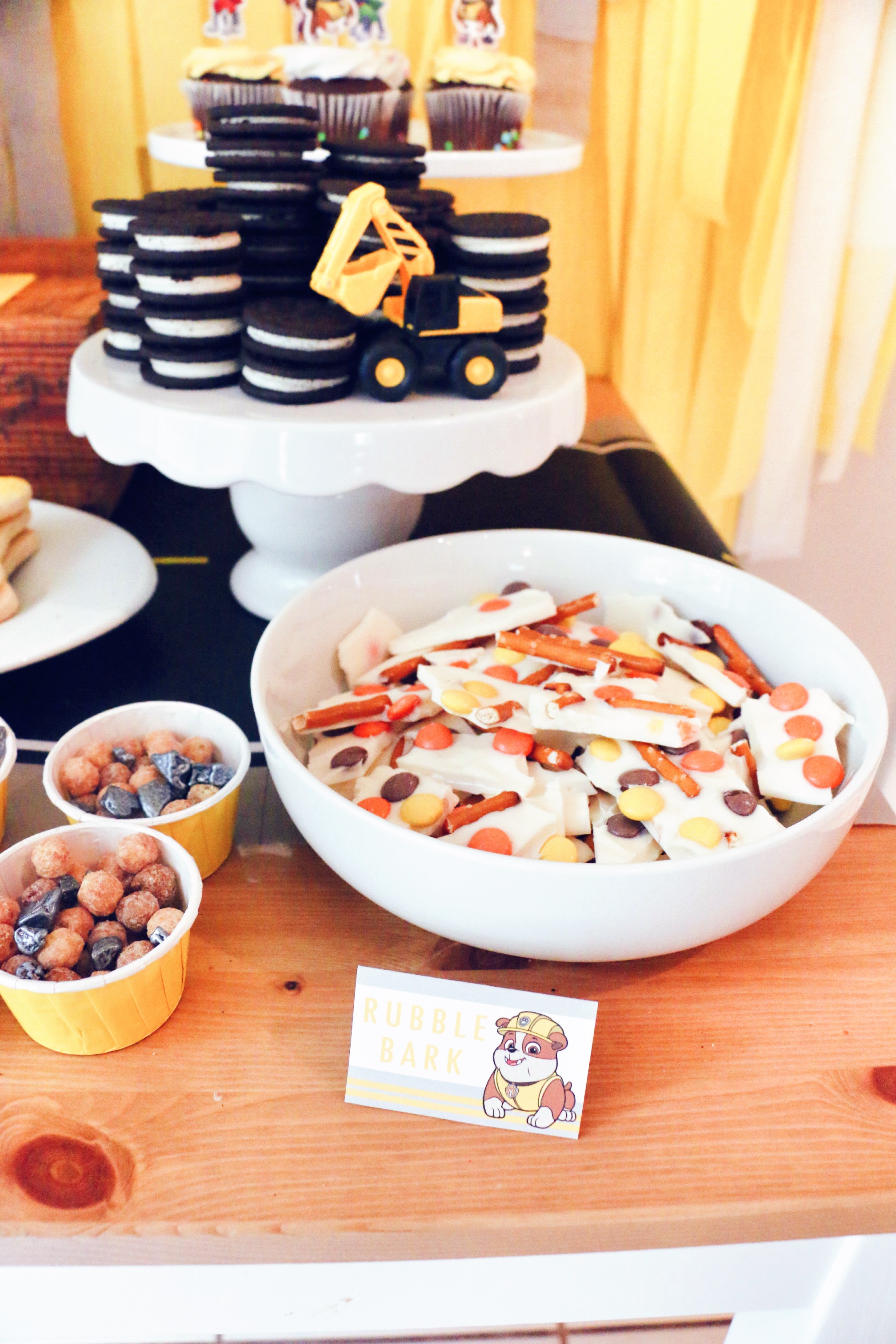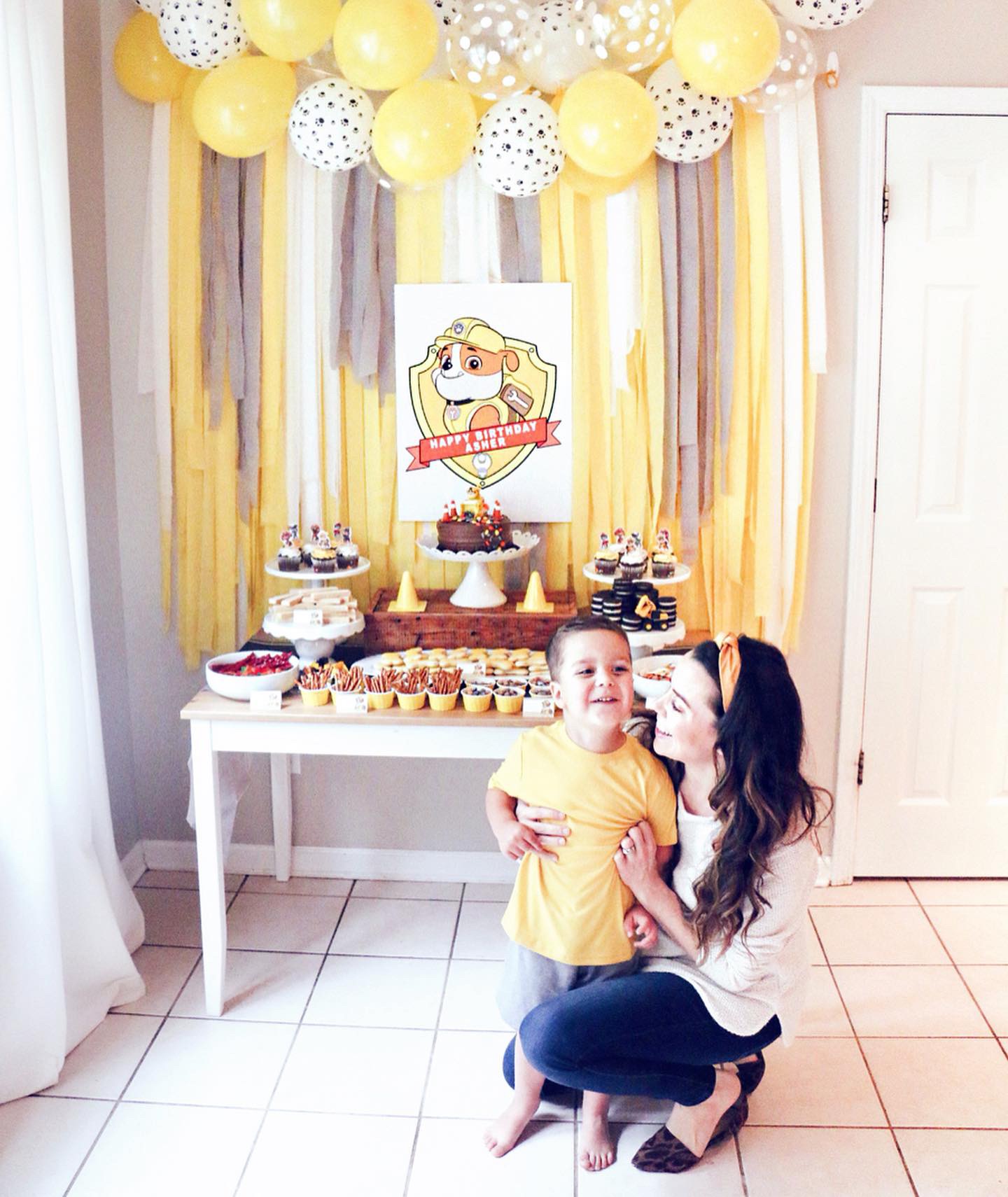 Thanks for stopping by!
You can connect with every day over on Instgram: @athomewithnatalie
Source link