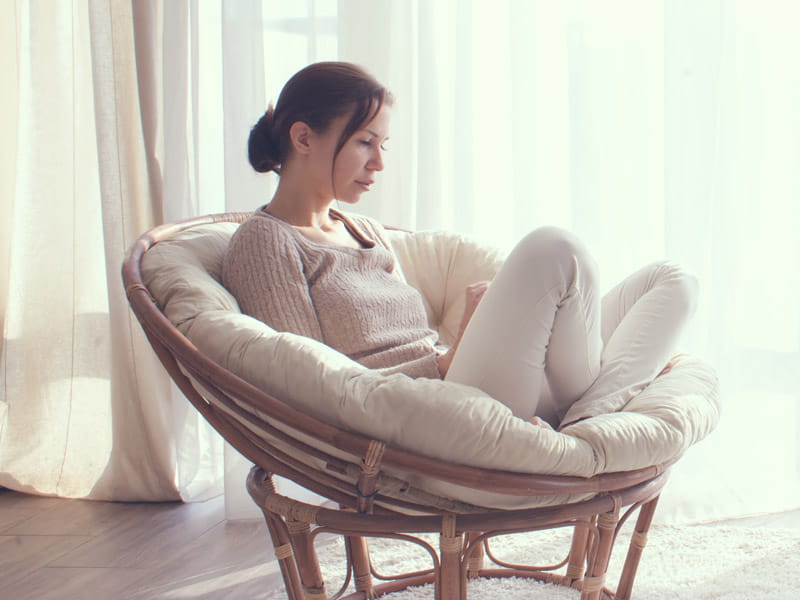 You fought hard for the relationship and now it's over. If you are having a difficult time and struggling with the pain of a breakup, we urge you to rise above the opposition. In fact, use this as ammunition to become better than ever! In the book of Isaiah 41:10 we are reassured to not allow fear to consume us no matter what the struggle may be. "Fear not, for I am with you; be not dismayed, for I am your God; I will strengthen you, I will help you, I will uphold you with my righteous right hand." Some people lose themselves in a relationship when they are in them and lose themselves again when they fail. Think of this time as being an emotional bruise and not the end. Here are 8 self-affirmation quotes to consider after being dumped.
1. "You will survive."
"For the Lord God is a sun and shield; the Lord bestows favor and honor. No good thing does He withhold from those who walk uprightly," Psalm 84:11 offered. Look for a healthy alternative to your situation. Try exercising, doing yoga, begin a class at the local university or find a new hobby. When you are ready, reach out to friends who you can confide in and this will rekindle your optimism and energy. You can attract wonderful and positive people into your life and you will persevere.
2. "You are strong."
According to Elite Daily, studies showed that the heart is designed to overcome heartbreak in as little as 3 months. A breakup can make some people stronger. With this, try confessing: "I am an overcomer and I am strong in the Lord." It is only through trials that the soul can be strengthened. "If God sends us on strong paths, we are provided strong shoes," author Corrie ten Boom wrote.
3. "You will find love again."
Try confessing: "I am open to finding healthy love and finding a relationship that is everlasting." You have freedom now to do whatever you want and to find the right person. Every time you start feeding into the bitterness, worry and insecurities–you will go back into a hole. Heartache can be substituted with laughter, joy and love, but you need to believe it!
4. "You can let it go."
"We must be willing to let go of the life we have planned, so as to have the life that is waiting for us," writer E.M. Forster shared. We can get caught up in the morose phase of a breakup and it can really damage the mind. Stop being the victim and blaming others as this will keep you chained to despair. Try this: "I am a person of power and I choose to let this person finally go and to be released from my life. I release the pain and the disappointment and will not look back in regret."
5. "You are healed."
"If you suffer from a case of the rose-colored rearview mirror, keep a list of the top 5 reasons you're better off without your ex and review it as needed," Anxiety.org reported. Recognize that you have a healthy mind and are healed from trauma. Cast down any dark thoughts that go against the positive. Choose the path of healing today by speaking life into iniquity and power over the given situation. Repeat the following affirmation: "I am healed in my mind and in my soul."
6. "You are grateful."
Start making a list and count your blessings of what is good in life. Food, shelter and friendship are just some things that you can be thankful for. When we think about our blessings, we can feel more joy and more happiness. Be grateful that you could've been stuck with the wrong person for the rest of your life. Try this declaration: "I keep my focus on the present and on the blessings of my life and will turn from any ungratefulness."
7. "You can love yourself."
Many times we don't have a romance with ourselves and it impacts the quality of life after a breakup. If you want to change your life and the direction that you are headed, really dig deep to discover if you love yourself. When we don't love ourselves, we end up caring more about what others think of us and could become hardened by life. Admit this: "Being single doesn't define me as a person or my self-worth."
8. "You will have peace."
Recite this Scripture from John 14:7: "Peace I leave with you; My peace I give to you. Not as the world gives do I give to you. Let not your hearts be troubled, neither let them be afraid." You can have peace again, but you need to accept it and allow it to override the sea of emotions. Confess the following: "I have the peace of God today."
Being dumped is an ordeal no matter how long you've been together. It is painful, discouraging and can damage your emotions for years to come. Yet, you don't have to allow this to make you the victim. We can be reminded that Jesus will "Wipe away every tear from their eyes, and death shall be no more, neither shall there be mourning, nor crying, nor pain anymore, for the former things have passed away."
Source link