A slime challenge was on the kids' bucket list for this summer and they were so excited to share it with you guys!
So while baby was sleeping, we got sticky and silly with the four big kids!
We'll be doing more 'summer fun' videos with our crew!
Be sure to SUBSCRIBE so you don't miss any of the crazy. I mean fun. 😉
Summer Slime Challenge with the Kids
We also filmed our family trip to get the supplies for the slime…
because why not bring you a long on the hot mess express taking 5 kids to the store for glitter glue! lol.
Our life might be a little wild at times but we love this life and are
excited to bring you guys a long on more family blogs….
showing you the real the crazy and the joy that comes with a big family.
Happy noise is good noise and that's what we hope to share more of over here.
(I LOVE their faces in this photo… haha.)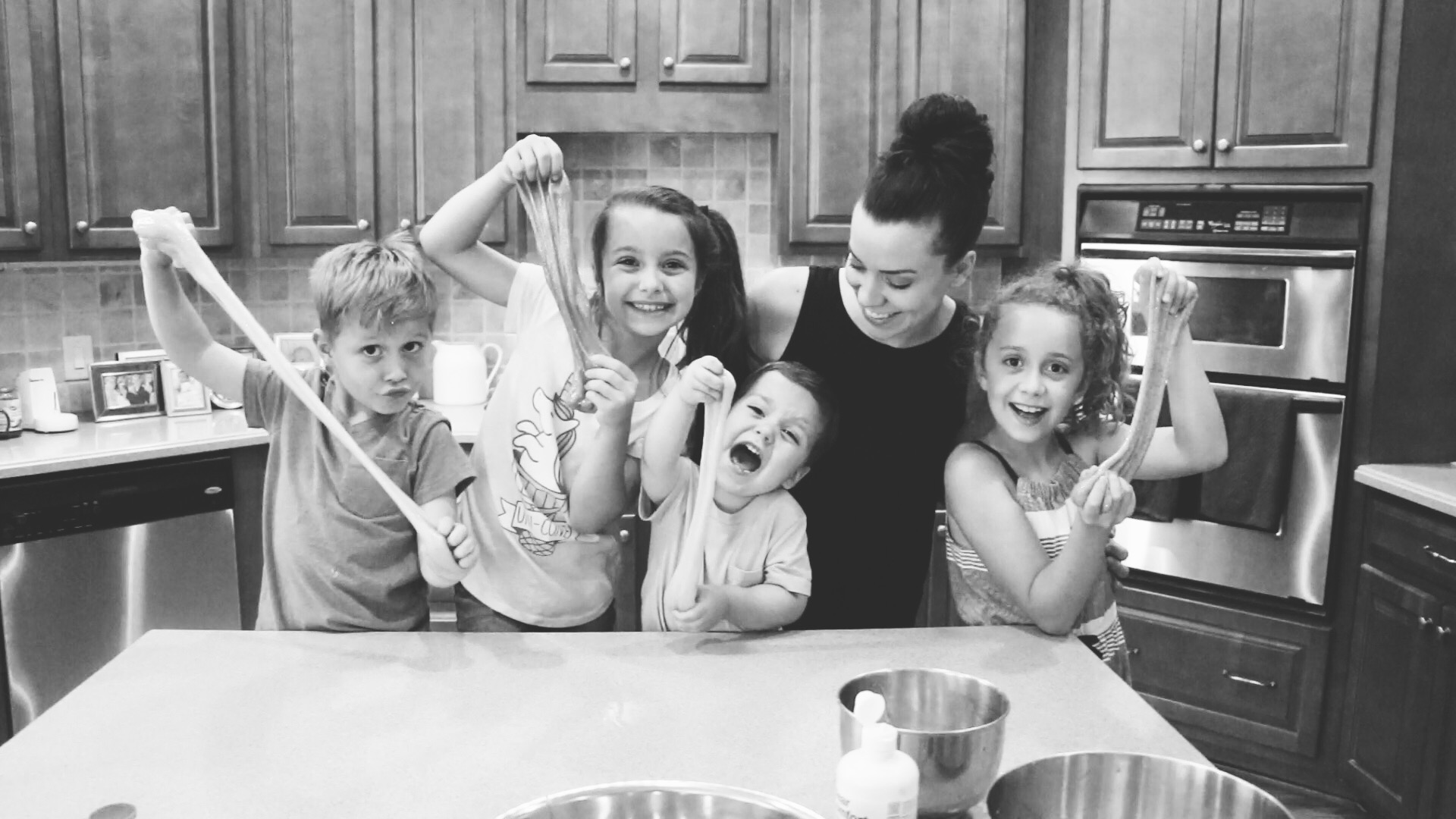 The DIY glitter glue slime was so fun for the kids.
We shared the full Easy Slime Recipe if you want to make some up with your crew!
We put them in ziplock bags and they are allowed to play with them at the kitchen island.
They've been doing their own version of Chopped with the slime!
We are planning our next summer bucket list video… what do you think we should do??
What's on your summer bucket list?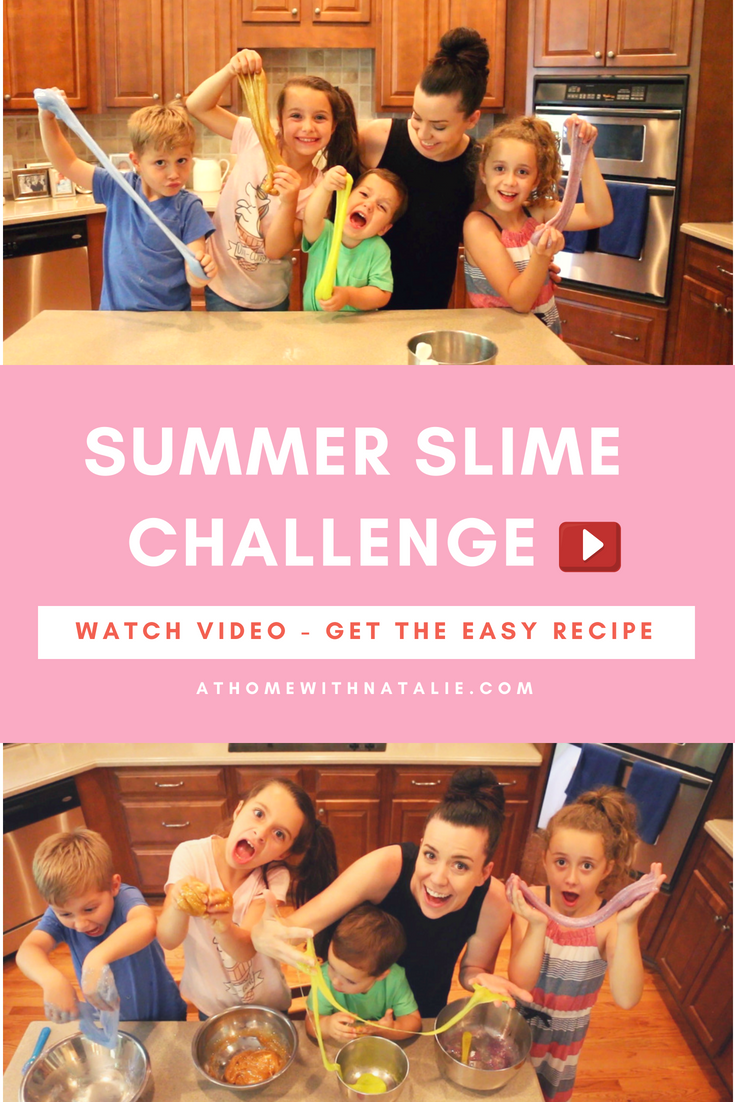 FREE Meal Gifting Printable
We all know someone who would appreciate a yummy home cooked meal delivered right to their doorstep! This gift idea is perfect for a family who just had a baby, adopted, is sick or as a random act of kindness! Grab my free printable!