Events for this week include the Battle for Azeroth Dungeon Event, Winter Veil and, an all-new brawl with Nomi.
Highlights
Mythic Keystone Affixes
Weekly Quests
Island Expeditions
The following Islands are on rotation this week:
Dread Chain
Havenswood
Rotting Mire
World Boss
Ji'arak
This mighty pterrordax has a roost high up in the mountains of Zuldazar, where the air is too thin for most lungs to draw breath, and life struggles to take hold. Occasionally she descends upon the swamps below in search of heartier meals to bring back to her brood.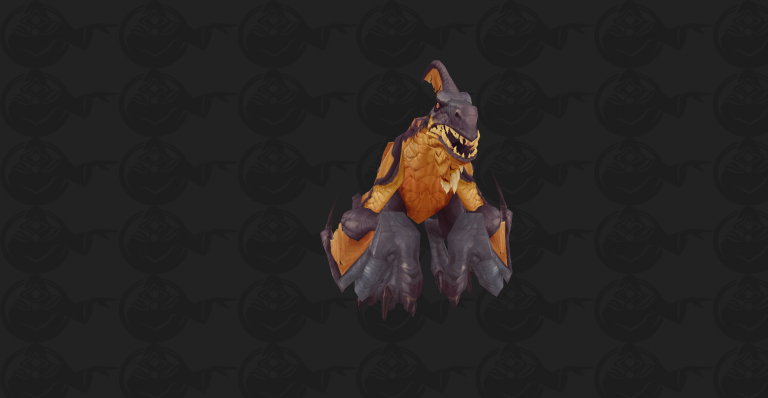 Overview
Ji'arak uses her massive wings to assault her foes with wind, drawing enemies in and pushing them away.
 Damage Dealers
Hurricane Crash inflicts lethal damage to all targets caught in the center.
Clutch can be interrupted by crowd control effects.
 Healers
Hurricane Crash inflicts lethal damage to all targets caught in the center.
Storm Wing inflicts significant damage to all party members.
 Tanks
Loot Table
World Events
Battle for Azeroth Dungeon Event (December 18th – December 25th)

Sign of the Warrior makes the final boss of each BfA dungeon drop an additional piece of loot.
The Battle for Azeroth Dungeons Bonus Event is underway!
THIS WEEK

All week, open Group Finder (default hotkey: I) to queue for any Battle for Azeroth dungeon on Normal or Heroic difficulty.
Alternatively, get a group of veteran dungeoneers together and travel to one of the Battle for Azeroth dungeons on Mythic difficulty:
Atal'Dazar
Temple of Sethraliss
The Underrot
The MOTHERLODE!!
Freehold
Shrine of the Storm
Tol Dagor
Waycrest Manor
Look for the following all week long:
Chronicler Shoopa in Zuldazar and in Boralus has a quest for you – Emissary of War. Or, if you forget to pick it up there, you can start it within the Adventure Journal.

Quest requirement: Complete 4 Battle for Azeroth dungeons on Mythic difficultly.
Rewards: One loot box containing a piece of gear from Heroic difficulty Uldir.

Passive bonus: The final boss in each dungeon drop additional loot on all difficulties (except Mythic Keystone difficulties.)
EVERY WEEK

The Bonus Events system consists of a rotating schedule of different activities, currently scheduled to run each week beginning on Tuesdays. Each Bonus Event grants a passive bonus to a particular game activity and offers a once-per-event quest with a noteworthy reward for accomplishing a related goal. The in-game calendar can serve as your one-stop reference for the event schedule. The Adventure Guide also offers a direct link to active Bonus Events, allowing you to easily accept any associated quests.
PvP Brawl: Cooking Impossible (January 18th – December 25th)
Nomi is hosting a Pandaren Chili Cookoff in the Valley of the Four Winds between the Alliance and the Horde! The first to bring Nomi all of the required ingredients wins.
Feast of Winter Veil (December 16th – January 2nd)
Greatfather Winter is visiting the cities of Ironforge and Orgrimmar, courtesy of Smokywood Pastures. And throughout Azeroth, it is the season to be jolly! Check out our Winter Veil guide for details!
Source link