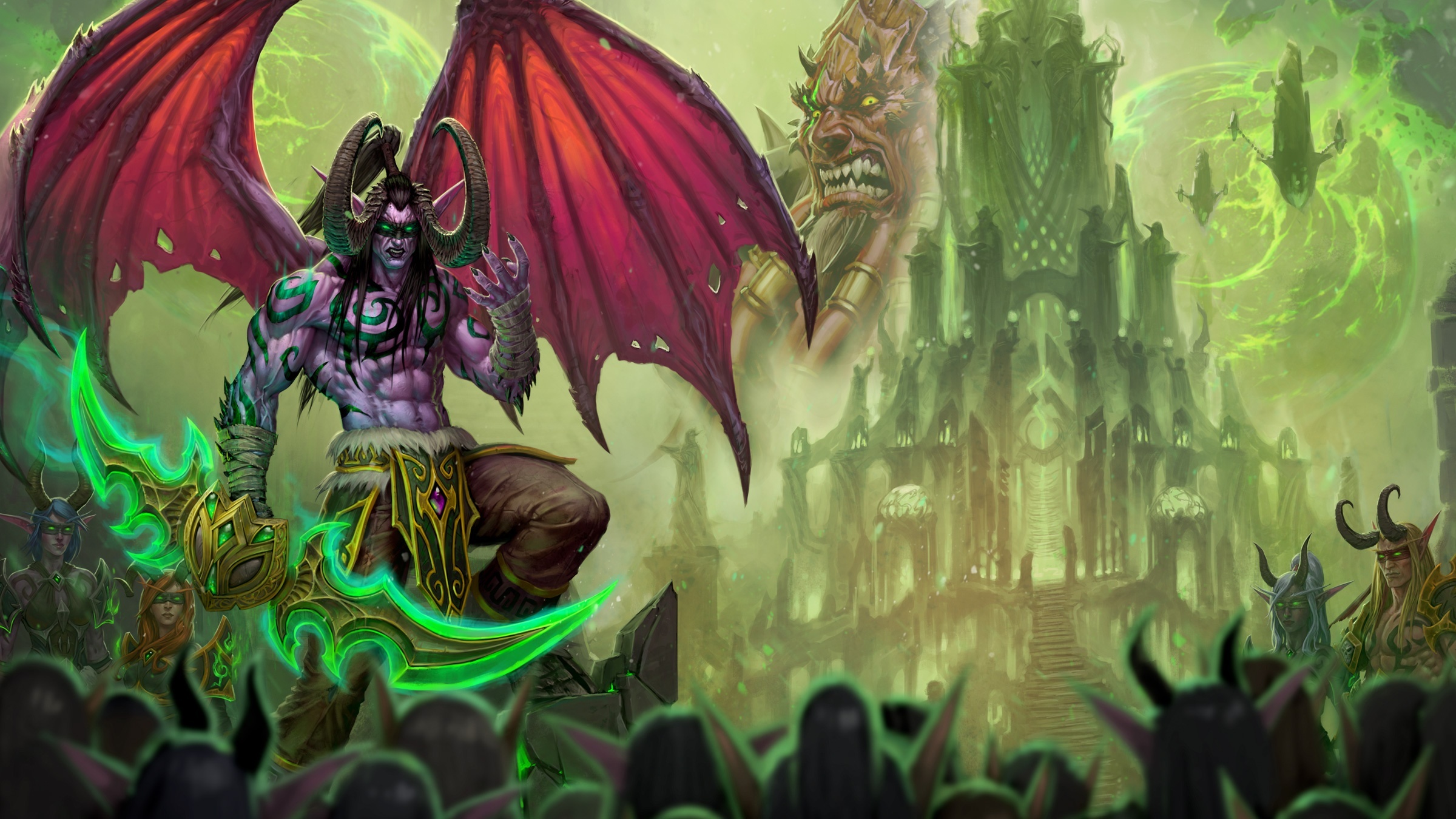 Patch 7.2 with the Broken Shore and Patch 1.10 with Tier 0.5 was released, and we have World Firsts on 2 of the most iconic raid bosses in the history of WoW: The Lich King and Lei Shen!
Let's go, then!
2017
March 28, 2017
Patch 7.2, The Tomb of Sargeras, was released on this day! Highlights of the patch launch include:
New Dungeon – Cathedral of Eternal Night: The upper chamber of the Tomb of Sargeras was once a place of worship to Elune. Since the Legion's invasion, the Cathedral of Eternal Night became desecrated, with fel minions twisting it to their own image. Now the site hosts a battle that can turn the tide of the invasion!
Class Campaigns: After securing a foothold in the Broken Shore and progress with the Armies of Legionfall, the Class Campaign continues with the intention of unifying all Class Hall efforts. At the end of the campaign, an epic, class-exclusive mount will be available to you!
Legion Flight: Broken Isles Pathfinder, Part Two is unlocked, with new requirements. Upon completion, you can fly on the Broken Isles!
PvP Brawls: New PvP modes based on Overwatch's Arcade mode and Heroes of the Storm's Brawl tab. Includes fun new spins on old Battlegrounds or new, temporary Battlegrounds!
Check out our Patch 7.2 Survival Guide!
2013
March 26, 2013
The final boss of Throne of Thunder had its World First heroic kill on this day! Lei Shen died at the hands of <Method>. Although Ra-den is technically the last boss of Throne of Thunder, Lei Shen is widely regarded as one of the best final raid bosses of all time. Check out the World First kill on the video below!
Go to 12:03 for the nerd screams!
2010
March 26, 2010
The final boss of Wrath of the Lich King fell on this day! The Lich King was defeated in a surreal world first by <Paragon>, during Enrage, and only with a 5% damage nerf. To this day, one of the best world first kill videos. Check it out below!
Go to 17:10 for the nerd screams during Fury of Frostmourne!
2006
March 29, 2006
Patch 1.10, Storms of Azeroth, arrived on this day! This patch had no new dungeons or raids, but a lot of quality of life stuff. Highlights include:
Tier 0.5: As an alternative for casual gearing, Tier 0, the dungeon sets from Vanilla, received an all-new questline that culminated in the upgrade to Tier 0.5, an all-new sets with a new transmog and set bonuses! These quests are no longer ingame, but you can obtain replica versions for transmogrification purposes at the Darkmoon Faire.
Weather Effects: This patch has also seen weather effects added to select zones for the first time!
Quest Experience for Gold at Max Level: Previously, quests completed at max level would have wasted experience. Now, when completing quests at max level, experience that would be received is instead converted to Gold!
Final Destination Flight Paths: Before this patch, whenever you wanted to fly to a far away location, you would have to stop at each flight master in the way and select the next destination. That is no longer the case! Now you can simply select the final place you want to be at and fly all the way there.
Check out the full patch notes in this archived version of the WoW website!
Back in Vanilla, when I was more casual, I did go through all the quests to get my Deathmist Raiment. It was actually harder than Molten Core and it was a lot of fun, definitely one of my Vanilla highlights.
Did you defeat Lord Valthalak back in Vanilla? How were your adventures at the Broken Shore? Do you miss the nerd screams at World First videos?
Let us know in the comments, and see you next week!
Source link