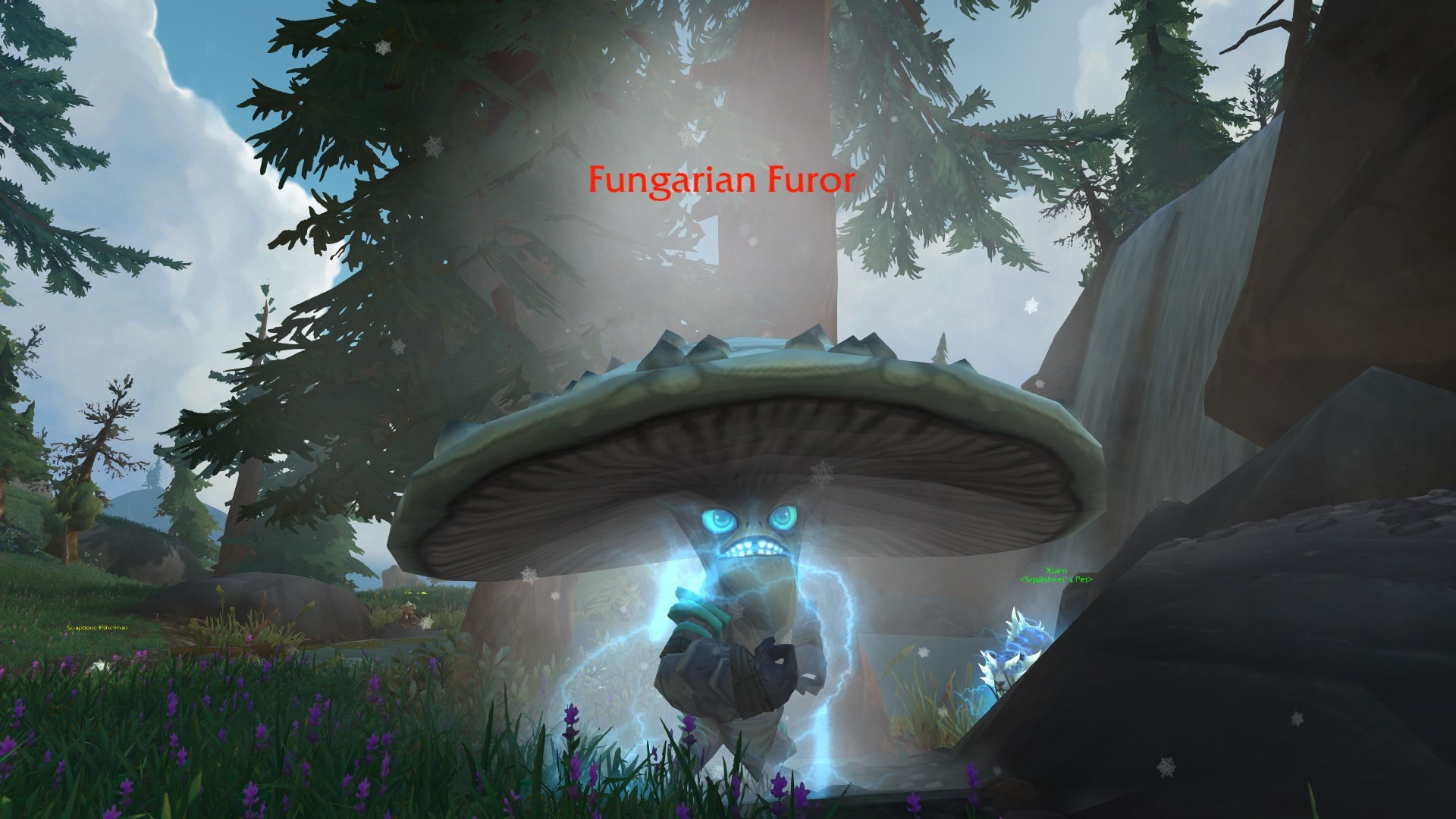 Comment by candlemoth
on 2019-07-14T11:31:35-05:00
Is this for EU or US? Grizzek didn't give me a quest yesterday or today once I completed all the dailies
Comment by UnclePJ
on 2019-07-14T11:33:43-05:00
If you are new to the murloc secret items.r
r
What you need to do is:r
r
1) Buy a benthic capes for 5 pearls until you get the one that allows you to talk to murlocsr
2) Get the addon: Weak Auras r
3) Import this weak aura . https://wago.io/uqS62nuiwr
4) Talk to all 5 murlocsr
5) Text in middle of screen will tell you who to talk to nextr
r
Here is the wowhead guide in case you missed it.r
r
https://www.wowhead.com/guides/mrrls-trading-game-obtaining-crimson-tidestallion
Comment by Lorelai1548
on 2019-07-14T11:36:36-05:00
Is this for EU or US? Grizzek didn't give me a quest yesterday or today once I completed all the dailiesr
r
I'm on a NA server and didn't get it either.
Comment by ldene
on 2019-07-14T11:41:35-05:00
I'm on EU and have already done the Mechagon dailies and didn't see an extra quest from Grizzek
EDIT: just gone back to double check, no quest and pascal doesn't have anything extra to craft either
Comment by patslash
on 2019-07-14T11:41:51-05:00
no quest from Grizzek on EU either :/
Comment by mssylv
on 2019-07-14T11:44:23-05:00
If you are new to the murloc secret items.r
r
What you need to do is:r
r
1) Buy a benthic capes for 5 pearls until you get the one that allows you to talk to murlocsr
2) Get the addon: Weak Auras r
3) Import this weak aura . https://wago.io/uqS62nuiwr
4) Talk to all 5 murlocsr
5) Text in middle of screen will tell you who to talk to nextr
r
Here is the wowhead guide in case you missed it.r
r
https://www.wowhead.com/guides/mrrls-trading-game-obtaining-crimson-tidestallionr
r
THANK YOU! This simple explanation says it all about the mini-game I've been afraid to try. 🙂
Comment by daggerz
on 2019-07-14T11:45:36-05:00
No quest from Grizzek on US either. I don't think he is giving it out today as said or if so, something is wrong.
Comment by Natalaya
on 2019-07-14T11:52:21-05:00
Must be something else required for the Azeroth Mini: Sapphronetta quest – I did the Toys Like Us along with the special visitor dailies and the meta daily (3 rare enemies), and Grizzek Fizzwrench does not have a quest available.
Comment by Isine
on 2019-07-14T11:52:45-05:00
I suspect the Sapphronetta quest also requires exalted. It seems to be the common element between people who get it and people who don't.
Comment by Lostelf
on 2019-07-14T11:57:30-05:00
That's a lot of resources for worthless tat. The mini collection isn't even part of the zone's meta achievement.
Comment by vorontu
on 2019-07-14T11:57:59-05:00
Maybe it's available after collecting 10 figures (I have 10 now and have quest)
Comment by ZeiMyName
on 2019-07-14T12:01:47-05:00
Same here, no follow-up quest from Grizzek.
Comment by Drathy
on 2019-07-14T12:06:31-05:00
exalted and got it
Comment by Gaminghadou
on 2019-07-14T12:13:09-05:00
there is https://mrrl.io/ too for the murloc
The WA makes me buy the whites every time i speak to a murloc
Comment by Pfenix
on 2019-07-14T12:22:06-05:00
Grizzek isnu2019t giving me the quest either……damn Blizzard too lazy to fix these bugs
Comment by Shkar
on 2019-07-14T12:40:15-05:00
My guess is that the Grizzek followup is obtained the third time you complete Toys Like Us. This is the third time Jepetto was a daily visitor, however the second day he was available he disappeared midday when Blizzard hotfixed in Prototypes for Profit; as such, people who were on early could complete it, while people who were on later could not (at least, this happened for me in the US).
Comment by Shenzi
on 2019-07-14T12:45:17-05:00
I did not get the quest from Grizzek after completing the toys like us quest. I am revered.
Hit exalted and the quest is now available.
Comment by irlo
on 2019-07-14T12:57:31-05:00
i am exalted and i got the quest on EU
Comment by Hakubox
on 2019-07-14T13:03:42-05:00
I'm also at Exalted and got the quest for it.
Comment by krilvyn
on 2019-07-14T13:05:44-05:00
Got the quest but I am also exalted. Looks like the reputation is necessary.
Source link