Posted on November 8, 2018

The girls were recently sent an advanced copy of Justice's new
graphic novel, Ultra Squad, and they were beyond excited!
Justice is one of Sophia and Sienna's favorite stores, and they were so excited to read
the first title released from Justice Studios! It follows the adventures of four
tween girls as they battle an evil force threatening Earth, and use
their magical girl powers to save the universe!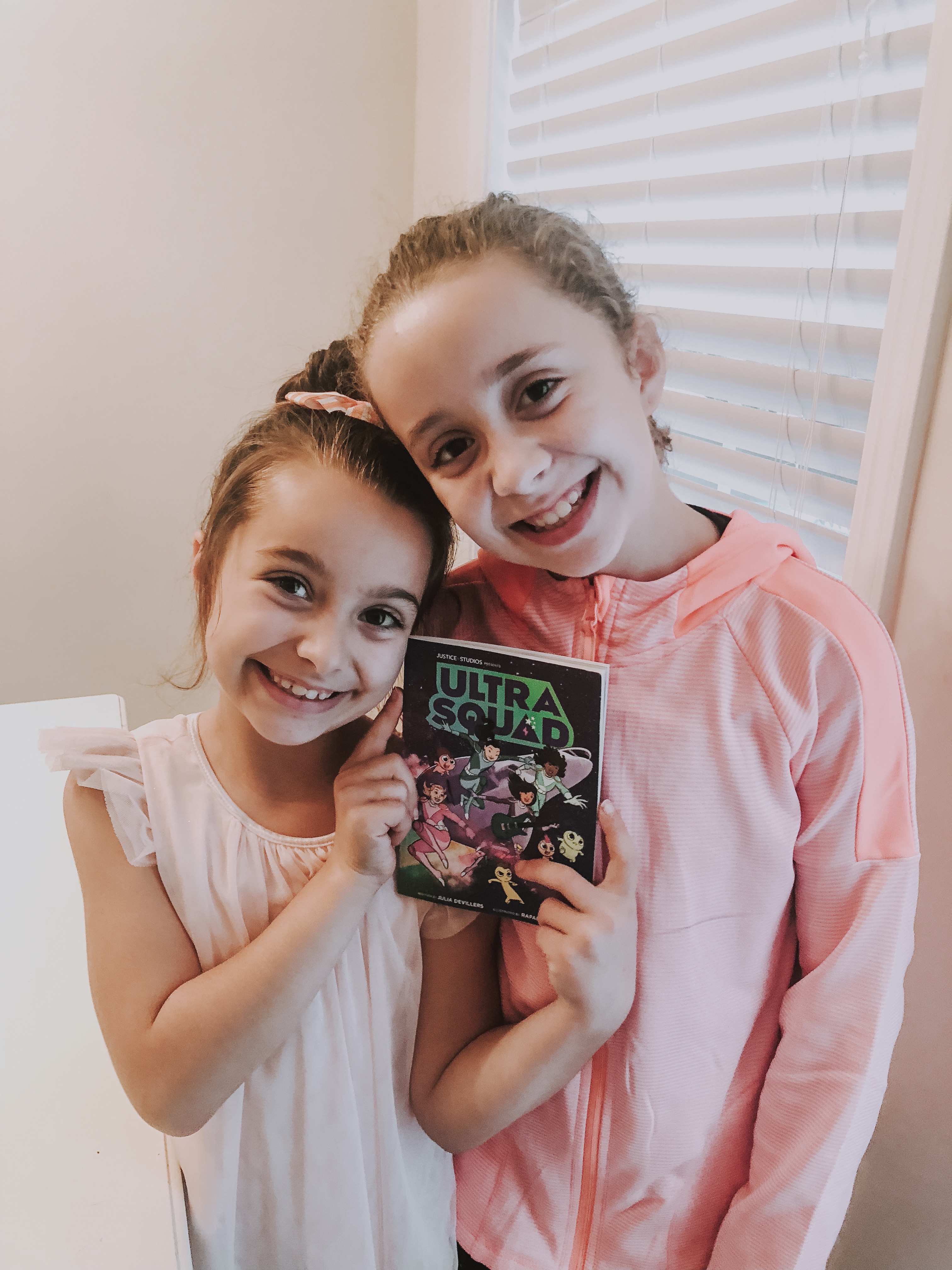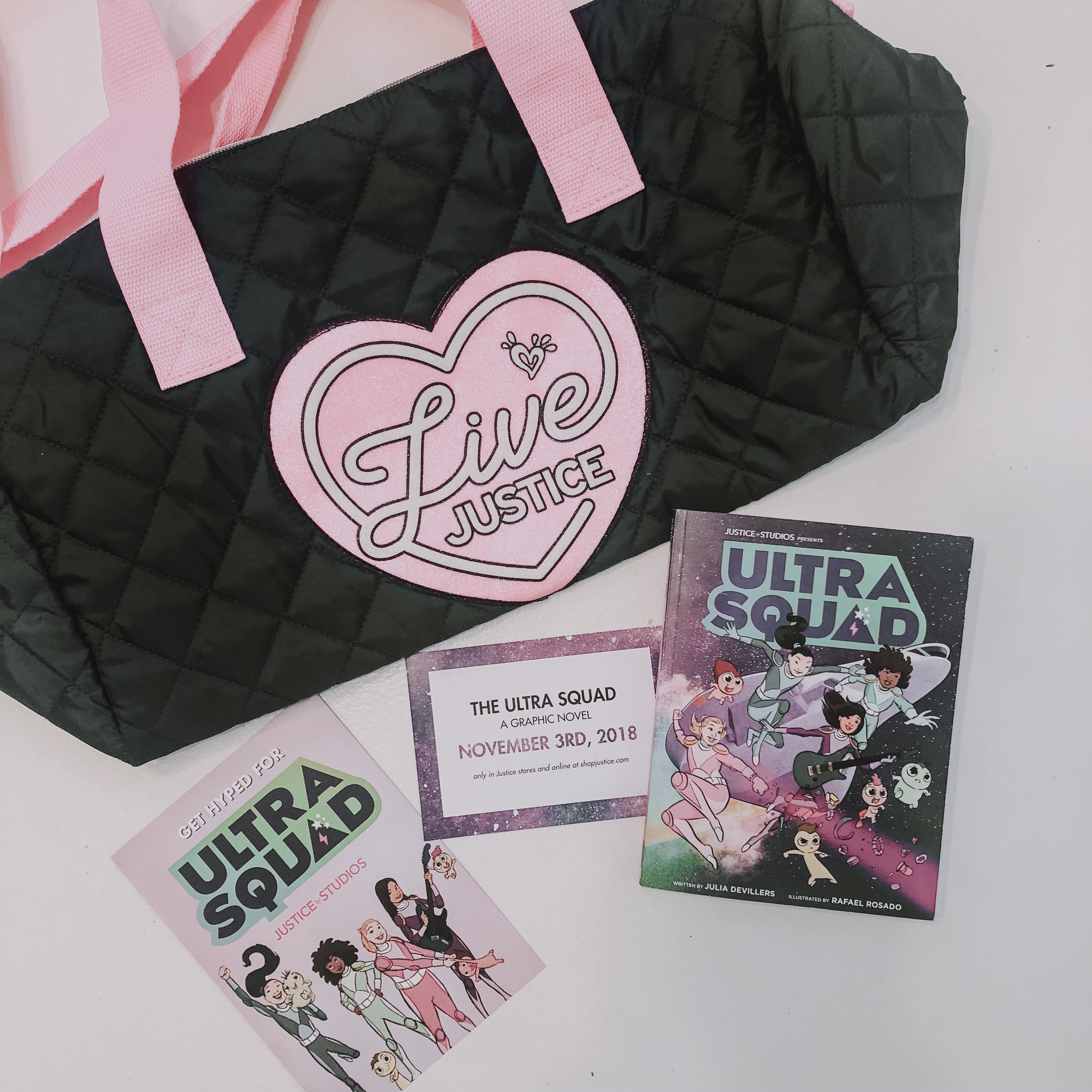 I went to snap a photo of the book to share with you guys, and realized
that Sophia had left it at school! She was so excited to finish reading it that
she took it with her so she could read it there! That's how much she loved it. 😉
It always makes me happy when the girls discover
a book that they just don't want to put down!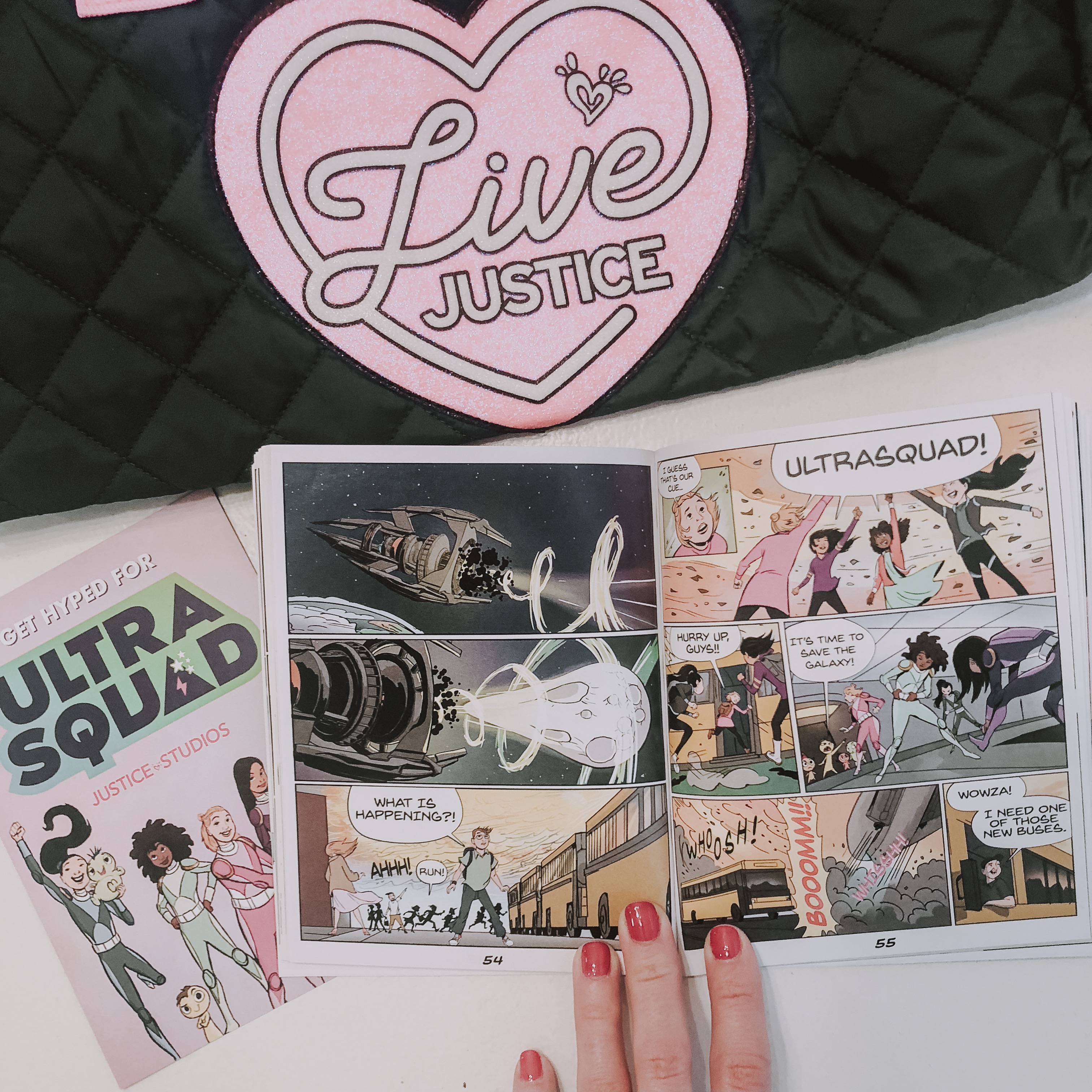 Sophia's favorite part was when the characters in the book each got their sidekicks!
There are funny parts that made her laugh, and she loved the adventures they had!
In the book they show bios for each member in the Ultra Squad and at the
end Sophia was able to fill in a page and officially join the squad too!
Her answers for her member bio made me smile.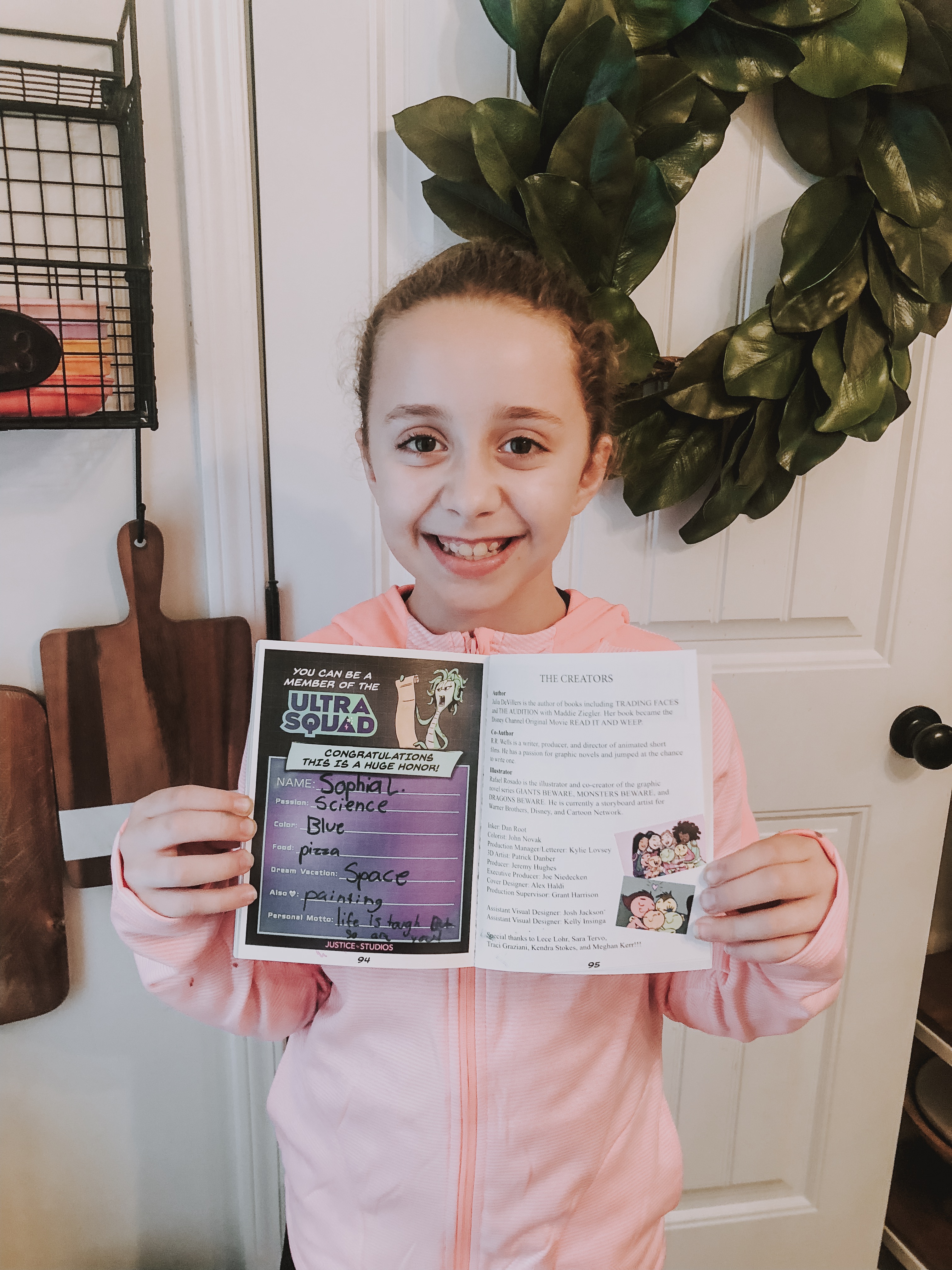 Ultra Squad would be a great Christmas gift idea for your little tween girl readers!
It's now available in Justice stores nationwide and online for $8.
They will also have some Ultra Squad tees available that I know my girls will love!
They are already wishing for the next title in the
series to come out! Something to look forward to. 🙂

For more details you can visit shopjustice.com
or check them out on Instagram!

FREE Meal Gifting Printable
We all know someone who would appreciate a yummy home cooked meal delivered right to their doorstep! This gift idea is perfect for a family who just had a baby, adopted, is sick or as a random act of kindness! Grab my free printable!
Source link