As you may know, I relocated to Asheville, NC about eight months ago. But before I landed here for good, I had to scope out the situation—see where I might want to live, check out the restaurant scene, and of course, take a spin on the infamous Blue Ridge Parkway. And since I had the opportunity to enjoy a complimentary stay at the Omni Grove Park Inn last December, I decided to turn my exploratory mission into a holiday-themed one.
If you have the opportunity to visit Asheville during the holidays, do it. And if you can, stay at the Omni Grove Park Inn—or at the very least, plan an evening visit to see the National Gingerbread House Competition.
When you visit the Grove Park Inn, you're sure to enjoy an absolutely unforgettable holiday experience. Just be sure to book your stay early—their beautiful decorations are a huge draw during this time of year!
Omni Grove Park Inn Rooms
I loved my room at the Grove Park Inn. It was both luxurious and cozy, with warm wood tones and a fun art deco-style bathroom design.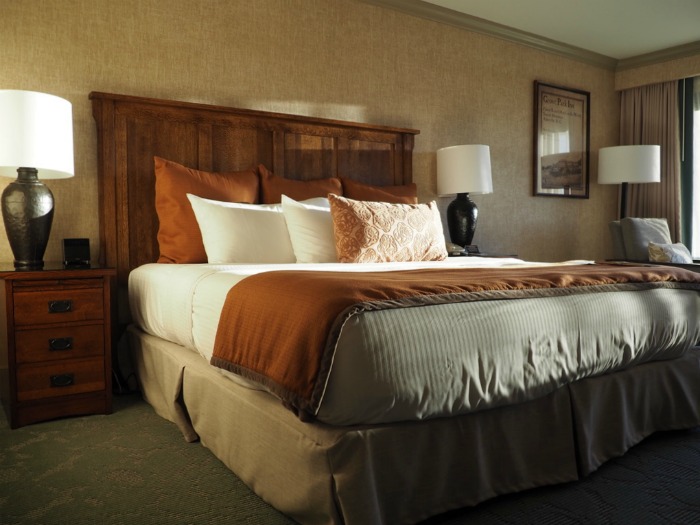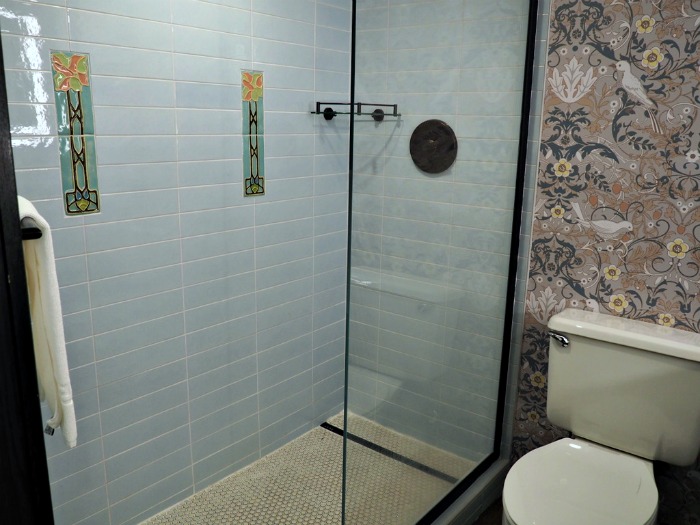 National Gingerbread House Competition at the Omni Grove Park Inn
You don't need to stay at the Grove Park Inn to enjoy the artistry of the National Gingerbread House Competition. For just the price of parking ($20 per car), you can stroll around the resort's hallways and see all the creative and ginger-y entries. Get more information about parking and visiting hours here.
Check out some of my favorites from last year's competition!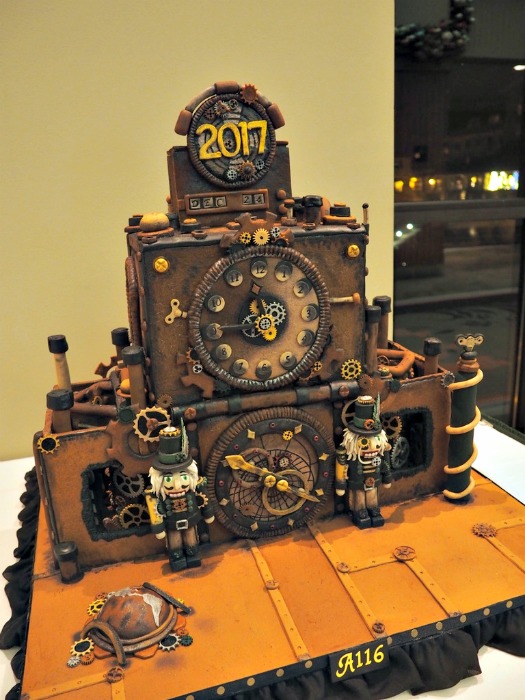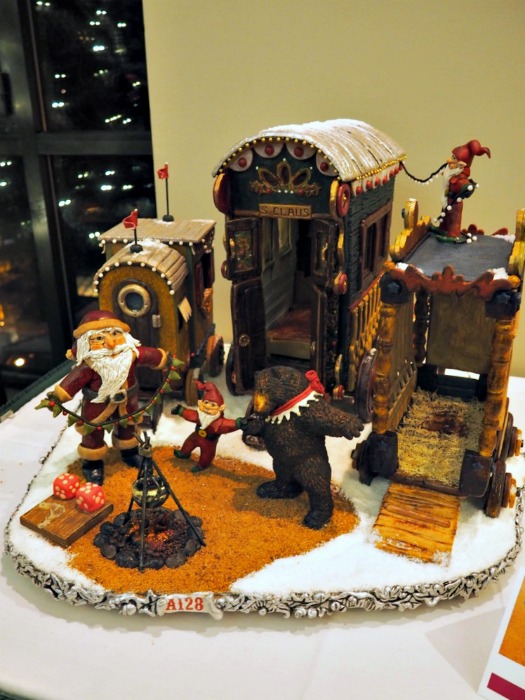 Enjoying the Omni Grove Park Inn Holiday Decor
During my stay at the Grove Park Inn, my favorite thing to do was head to the lobby, order a glass of wine from the lobby bar, and claim a rocking chair right in front of one of their two grand fireplaces. The best part? Even the bar was decked out in its holiday finest:
On your way to your room you'll see even more holiday cheer. There are fully-lit Christmas trees, snow, and garlands everywhere you look, and every tree I saw had its own unique theme.
Remember that you can take in all the beautiful decor while you're visiting to see the Gingerbread House Competition or have dinner at one of the resort's fine restaurants. Don't forget to walk around a bit!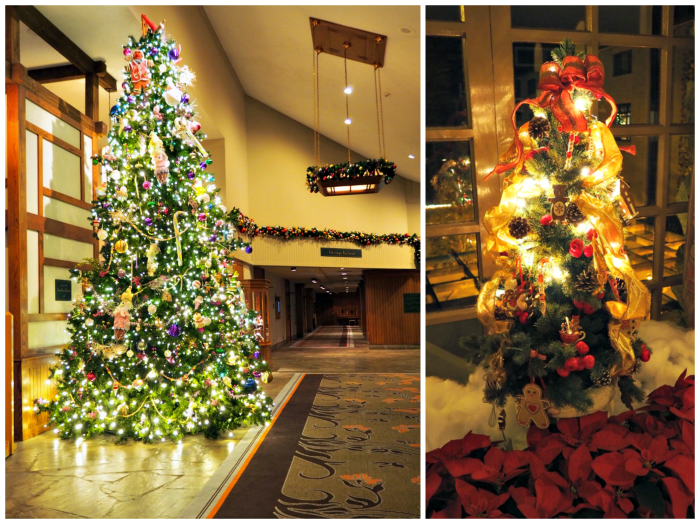 A November or December visit to the Grove Park Inn is ideal for:
Families looking for a festive and affordable evening activity. Just one $20 parking fee for the whole family!
Couples looking for a unique date idea. Take your date to dinner at one of the resort restaurants, then grab a drink from one of the bars to sip while you stroll around and enjoy the Gingerbread House Competition, holiday decor, and luxurious lobby fireplaces.
Out-of-town visitors looking for a special way to celebrate Christmas or New Year's. Book a holiday package and all the details are taken care of for you.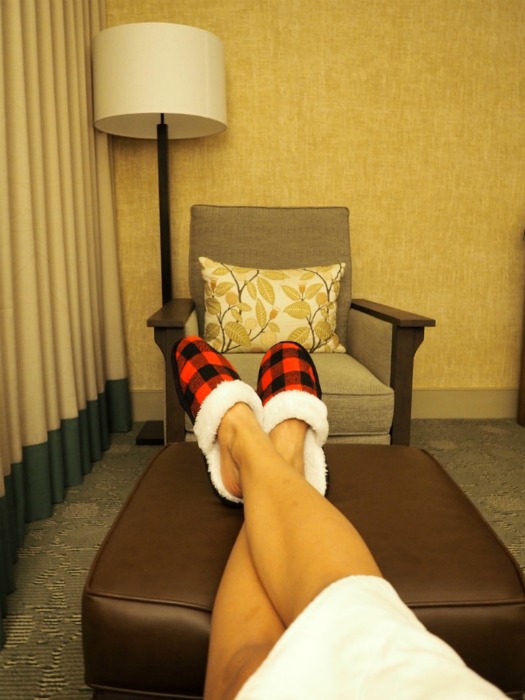 Thanks so much to the Omni Grove Park Inn for hosting me during my stay! And I hope my future dates don't read this blog, because taking them to dinner and to see the Gingerbread House Competition might be on the agenda…
Source link