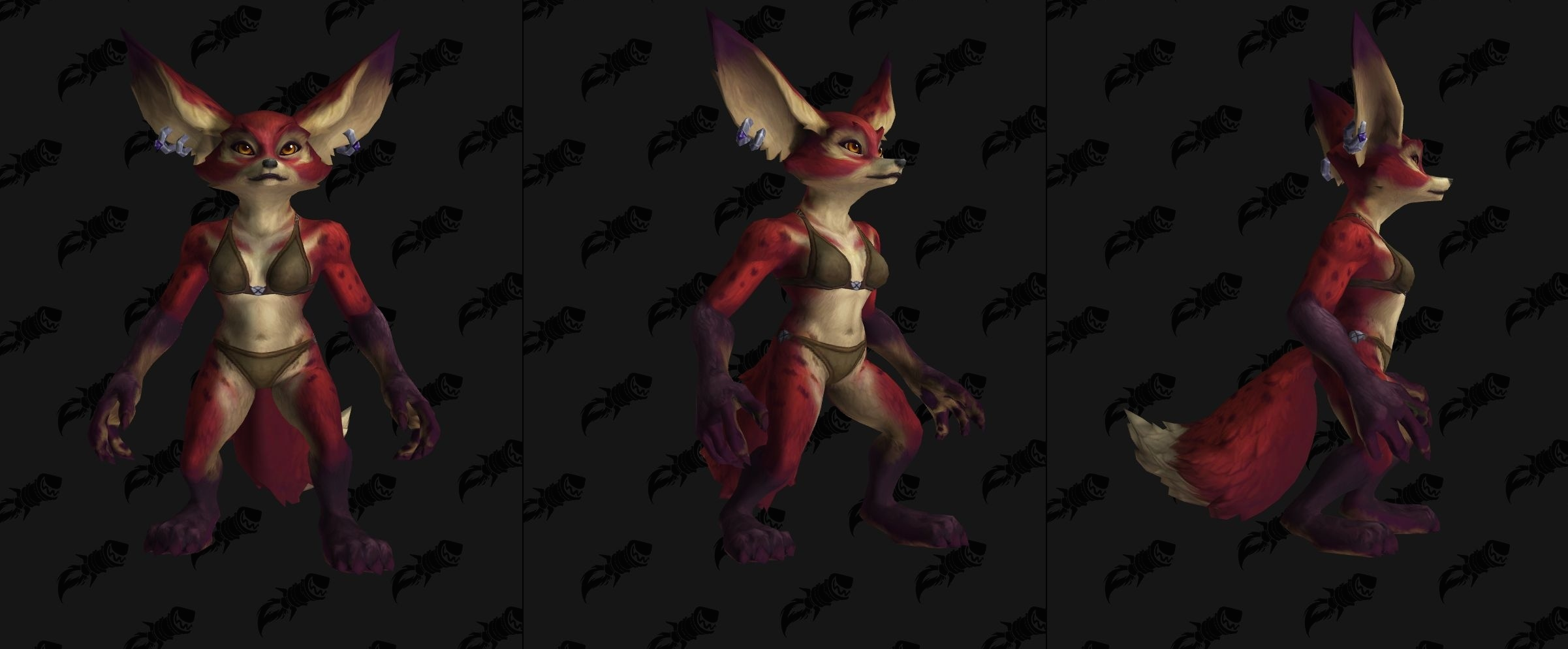 The following information has been discovered by the Vulpera Hype Caravan Discord! Join them to discuss all things Vulpera including lore, NPC models, and related in-game assets.
Vulpera Animations
We've added several dozen distinctive animations to the Dressing Room Model Viewer for Vulpera since the last time we highlighted them! You can find these by clicking on the Animation drop-down menu on the bottom right of the Dressing Room paperdoll.
Here's an example of SleepUp taken by the Vulpera Hype Caravan:
Many of these animations go beyond the variety we'd expect from simply an NPC race, which hints that the Vulpera could be prepped as an Allied Race in the future.
Some of the neat animations worth checking out include SleepUp, StealthWalk, EmoteTrain, JumpEnd, UseStanding, and ReadyFL.
Fur Tattoos/Markings
Vulpera Male and Female models have several fur markings per skin color. We can't preview these in the Dressing Room quite yet, but we've posted screenshots below of the combinations. The Dressing Room for Vulpera currently supports Face, Snout, Skin Color, and Ear customization.
You can check out our previous customization coverage for the Male Vulpera and Female Vulpera as well. It's also interesting to compare them to the first alpha build.
Vulpera Female
Vulpera Male