Today I'm sharing the end of the year gifts I made up for my kids' teachers!
I had some fun and created a watermelon themed teacher gift.
You could use this same gift idea for many occasions and fill it
with a whole variety of fun watermelon themed items!
Our teachers have been amazing this year and I wanted to spend
some time making their gift feel special and intentional.
I created a printable that you can download for free and use too.
Keep on reading for all the details on this easy DIY Teacher Gift!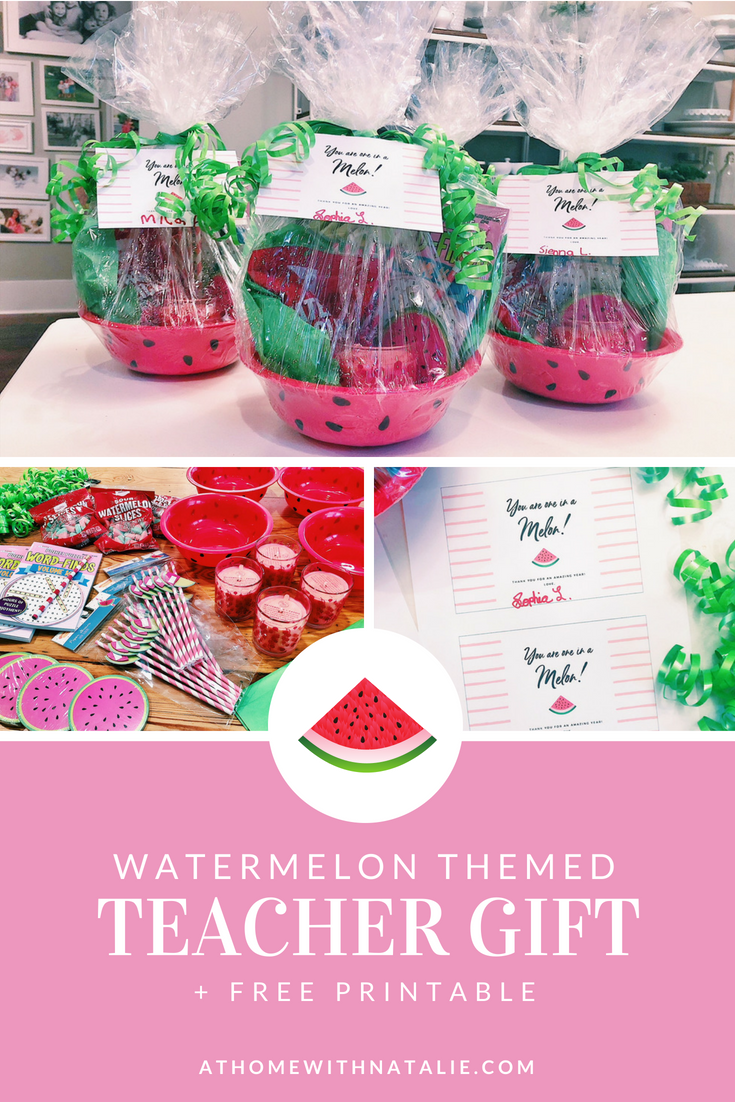 My imagination was sparked when I saw the watermelon themed items in Target's bargain bins.
It's a basic theme you can find in most stores – hobby lobby.. Michaels.. Walmart!
I gathered up some fun things to fill the basket with… but you really could fill it up even more.
There are so many different things that fit the theme!
Just work with your own personal budget and have fun!
There's watermelon gum and mints and dish towels…
I really loved the watermelon scented candles I found at target.
They smell amazing!
I like the idea of grouping things together when gifting
(As you can see from my last post. haha.)
But its fun to gather things for that person to enjoy!
SUPPLIES:
Watermelon straws and coasters – Target Bargain bins
Watermelon scented candles – Target
Watermelon candies – Target
Word Search books – Dollar Tree
Red Bowls/in 2 packs – Dollar Tree
Green Tissue paper – Dollar Tree
Basket Gift Bag – Hobby Lobby
Green Curling Ribbon Bow – Hobby Lobby
Pencils taped to word search books – Already had. (but from Michaels.)
Homemade Gift Tag Printable – DOWNLOAD A COPY HERE
Feel free to download the watermelon themed gift tag I made.
I had each child sign their name and then just attached it with tape.
You could also have your child draw one to make it even more special!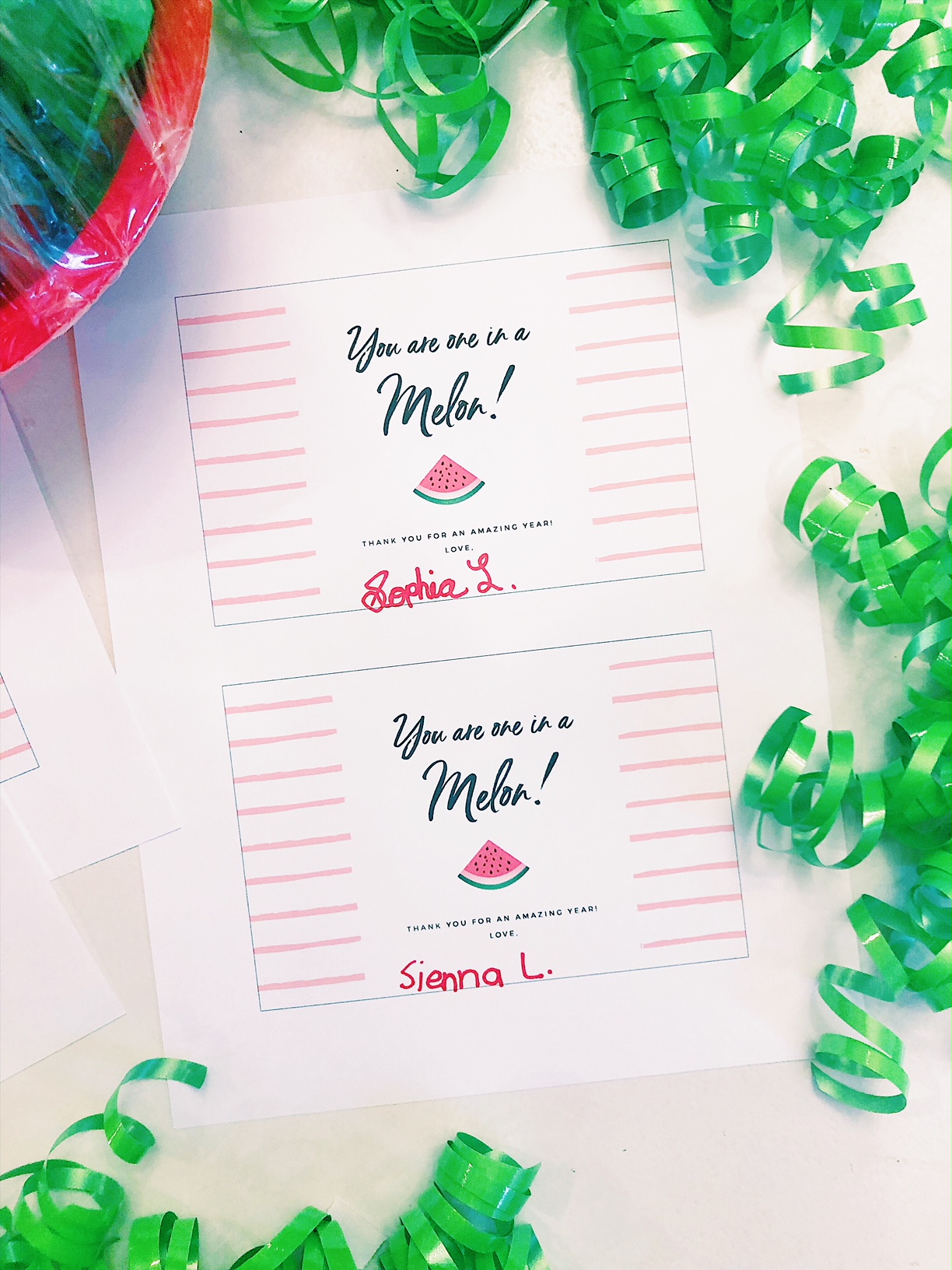 To create the watermelon bowls I just sharpie up some red bowls from the Dollar Tree!
They come in 2 packs- and I just used a sharpie to add some seeds.
It was my first time using a the gift bag that you blow dry but I LOVED IT.
Next time I won't do it so much on the top part but around the bowl alone.
It was great to help seal it up tight.
The bags came in a 2 pack and were just a couple bucks at Hobby Lobby.
I hope you are inspired to work up a special gift for someone in your life!
Maybe you feel unsure of what to give them….and this theme can help you focus when you are at the store!
You'll start seeing watermelon items everywhere! 😉
Have fun and tag me on INSTAGRAM if you end up using the printable.
I would love to see your creation!

FREE Meal Gifting Printable
We all know someone who would appreciate a yummy home cooked meal delivered right to their doorstep! This gift idea is perfect for a family who just had a baby, adopted, is sick or as a random act of kindness! Grab my free printable!
Source link